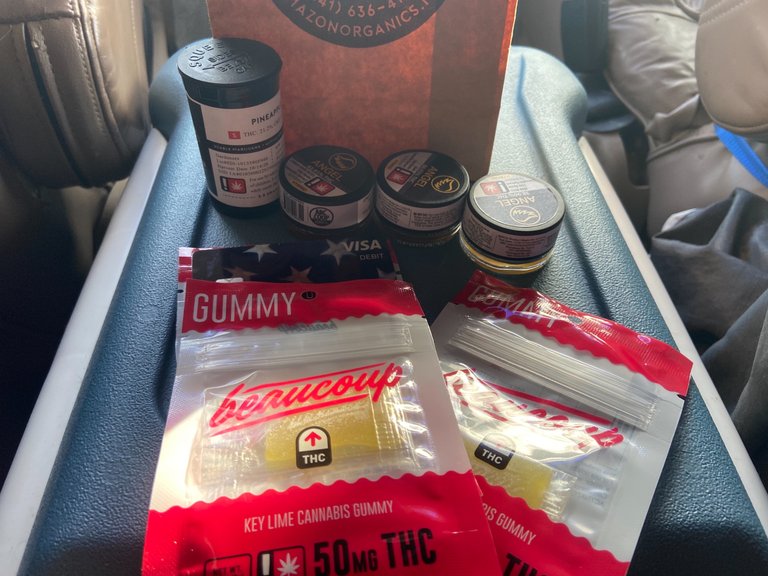 That's right! They sent me one of their little debit cards in the mail, so my first stop was the Amazon Organics, who is the only dispensary in town that just straight takes credit/debit cards, and hopefully soon crypto... working on that, lol. But anyway, picked up a variety of concentrates like some Gorilla Glue #4, Lemon Sour Diesel, and some Mob Boss.
Also picked up some Pinapple sativa which has a nice flavor as well as some gummies that I will be splitting up into daily doses! Figured I would let the govt buy me some weed stock, because, well simply, fuck them, lol. I am also planning on stocking up on some groceries and getting some maintenance done on the van and on the work car, so the rest is being used in other ways, but hey, weed has been considered essential so, why not stock up on my natural meds too!
Anyway, hope you guys have a great day!
Be cool be real and abide!