This post is for adults only, if you're not of legal age or treated like an adult in your country of origin please leave now. Everyone else...
Last week I reviewed a Delta 8 Vape cart. You can find the link to that post at the end of this one if you missed it. This week I found some Delta 8 Hemp Flower. Marketed as Delta 8 / CBG infused White Whale. Purchased from a company called Hemper. DYOR not using any links. This is a definite grey area so I'm not trying to promote anything just sharing my experience for other like minded or curious individuals. 🤣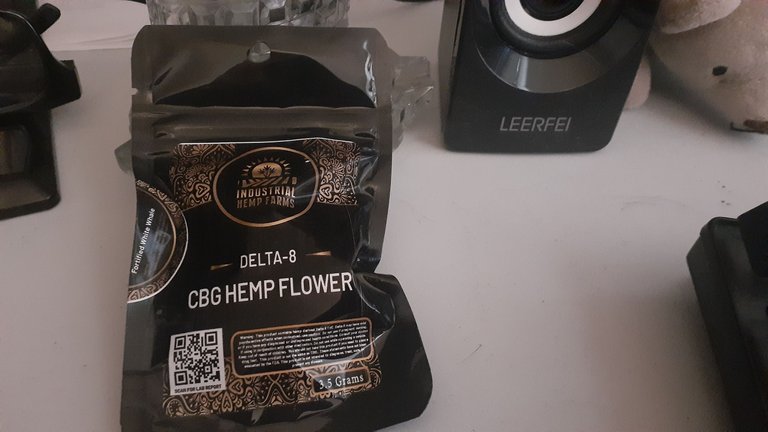 As soon as I tore open the top of the bag I could smell the fragrant aroma of skunky scented goodness. Surprisingly you couldn't smell it through the pouch it came in. The pouch does have like a zip lock top to keep the product fresh. I liked that a lot. This is 3.5 grams, 1/8 an eighth.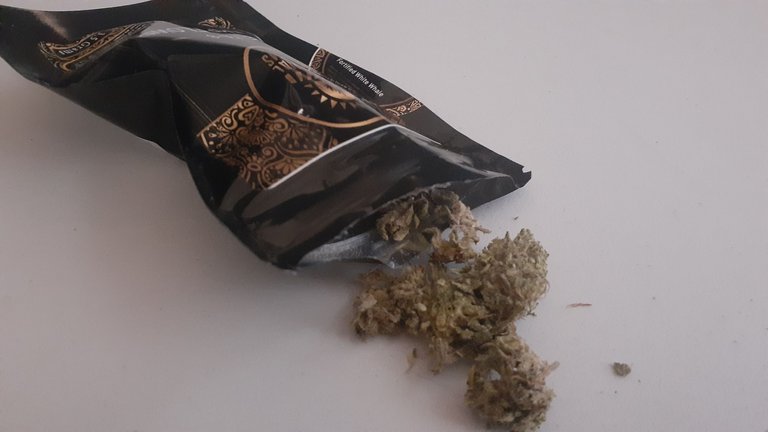 The buds were nice and dry. Pretty dense for the most part. I found them well manicured and light on stems. The next time I do one of these reviews I'll try and get a better image of the buds.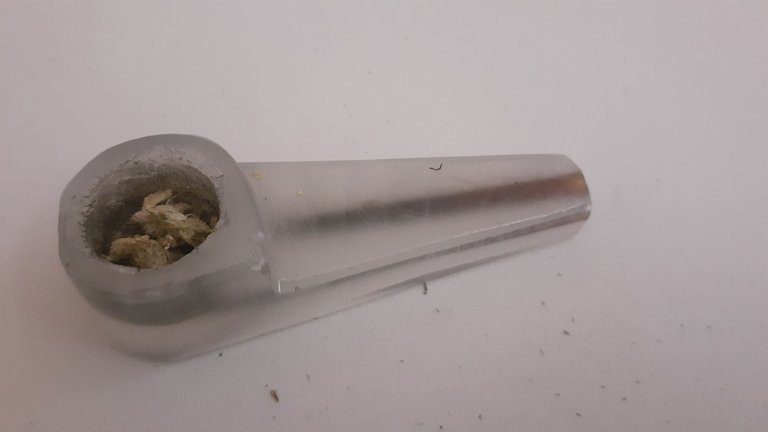 11:15 AM
Took 3 hits in an old bowl. Should have used something cleaner to get a better taste. Tasted slighlty skunky, sweet, with essence of dirty old bowl that hasn't been cleaned in awhile :( 3 hits gave me a nice light heady buzz. Reminds me of the green sensi buds we used to get in the 80s back in the Columbian Gold days :) For any smokers that remember that era. For everyone else, if you didn't tell me what I was smoking I'd guess maybe a lower grade cannabis or decent homegrown.
Took a fourth hit and it gave me a really nice "high" feeling.
I like the flower a lot more than the vape cart. I think the vape cart is a better value as far as "high for your buck" but the vape carts seem to get a little heavy on the lungs and the artificial flavors get a little strong after a night of vaping. The Hemp flower on the other hand is smoother and doesn't leave me with that heavy feeling like I just smoked half a pack of cigarettes. You would think it would be the opposite but for some reason it isn't for me.
1:15
Took a couple rips off a bong. Forgot to get a picture. It was much cleaner than the bowl I used previously. Nice taste. Has a sensi sweetness to it. Light skunky aftertaste. Very pleasant.
Still feeling great from the hits I took earlier. The two bong hits put me in a nice spacey high. Certainly not overpowering, but nicely buzzed. I'm liking this feeling A LOT! Just a pleasant, mellow high for sure. I can work with this! Perfect for a light afternoon buzz so far.
7:30
Those 6 hits from earlier today kept me good and buzzed throughout the day. Somewhere between 4 and 5 o'clock I stopped feeling high and more like spaced out. So whatever I smoked this morning was good enough to enjoy throughout the day.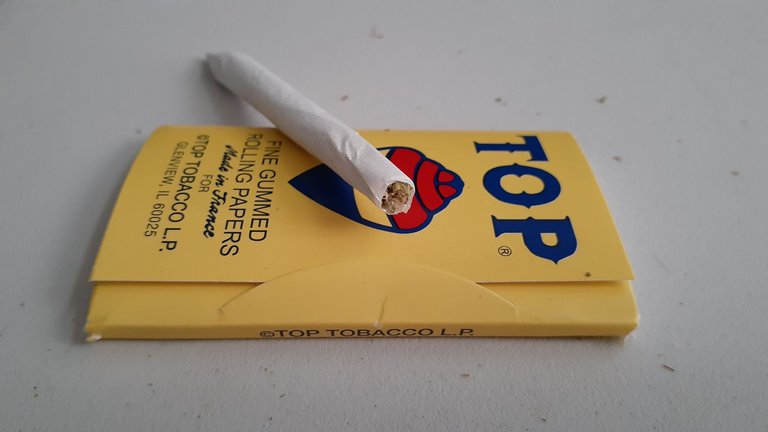 About 7:30 I rolled up a joint. I really wanted to taste it and also dive a little deeper into this by truly experiencing it. Unfortunately the store I went to only had Top rolling papers. Not the best quality wraps. I tasted a lot of paper. After getting about halfway into the doob though it had a really nice taste. The smoke wasn't harsh. Reminded me of a basic commercial sensi. I really don't know how to describe taste. Tasted like halfway decent pot maybe homegrown.
Summary
It's now 8:00 in the evening. I caught a really nice buzz off the tiny joint I smoked. I was a little nervous about smoking an entire doob for the first time. I got nice and high, nothing crazy though. I actually like that fact. Sometimes you don't want to feel "completely off your tits". This is a nice solution. Relax, smoke a doob but still be able to function.
Last week I posted about the Delta 8 Vape Carts.
Between this product and the vape carts, the vape carts packed a MUCH heavier punch.
I can only describe the high as a little more spaced out but much less intense then regular cannabis. It's also kind of an energetic buzz. Delta 8 doesn't seem to give me that lethargic feeling I get when using cannabis products.
With the vape carts, if nobody told me I wasn't vaping normal Delta 9 THC, I'd probably not know the difference. I think the same could be said for this Delta 8 hemp flower. If somebody just gave this to me and didn't tell me what it was, I'd guess it was a low grade homegrown skunk bud of some type.
Overall, I'm really glad I discovered the Delta 8 products. I hope these products stay on the market for awhile. I think they're a nice alternative to Cannabis derived THC products. I'm looking forward to experimenting with this much more in the future. Looking into some edibles next.
You can probably expect at least a couple of these reviews a month now. I'm pretty excited about legalized weed in NY. Until our dispensaries open, I'll be reviewing different Delta 8 products as long as I have access to them. Thanks for reading and happy trails :)