Hi! Steemians and Weedians. Time is running fast and slightly I feel bad for fact that it takes a lifetime from post to post for me to publish.
But this is a hobby and lot of things needs to be done in
"everyday normal life".
So finally I catches some time to build myself a growroom. During time I decided that money for materials can be spent much smarter so I collected some profiles for Knauff and Knauff plates, OSB plates, screws, PVC sheets through
"everyday normal job".
Only thing that is bought, for real in shop, with money,
is a DUCK TAPE.
And I used a three roils of 50 meters (164ft).
So eventually in growroom is embedded 150 meters (492ft) of duck tape!
It would be nice that posts are not so long and maybe a bit boring so because of that I will split working and publishing processes in few parts.
And here we go!!!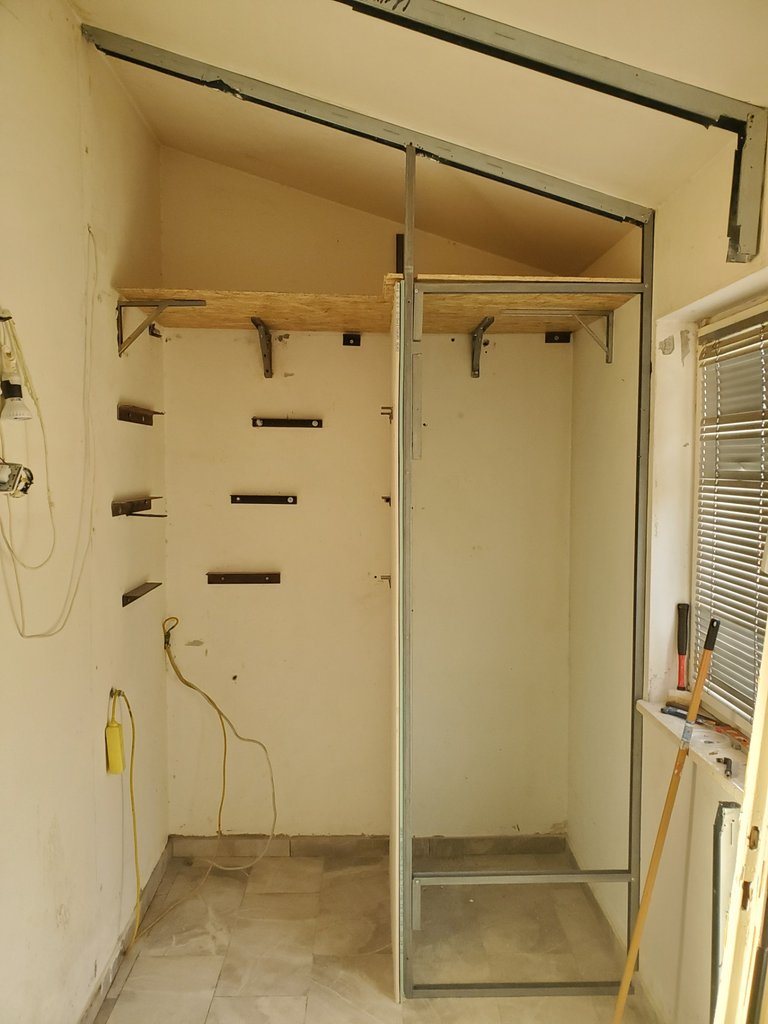 First I made a frame from "U"profiles on the right side and on the left side prepared some "L" profiles for shelves. Space is divided with two Knauff plates, green for moisture inside growroom and normal one for outside wall.
OSB plate comes on top and that is gonna be ceiling for growroom and shelf for my
"Pro Gear Class2 - 600w".
Later, idea came on to me that maybe I could put a "Vents BK 200" also on ceiling.
Next post will be how appliances are solved with photos of implementation.
For now we are still building construction.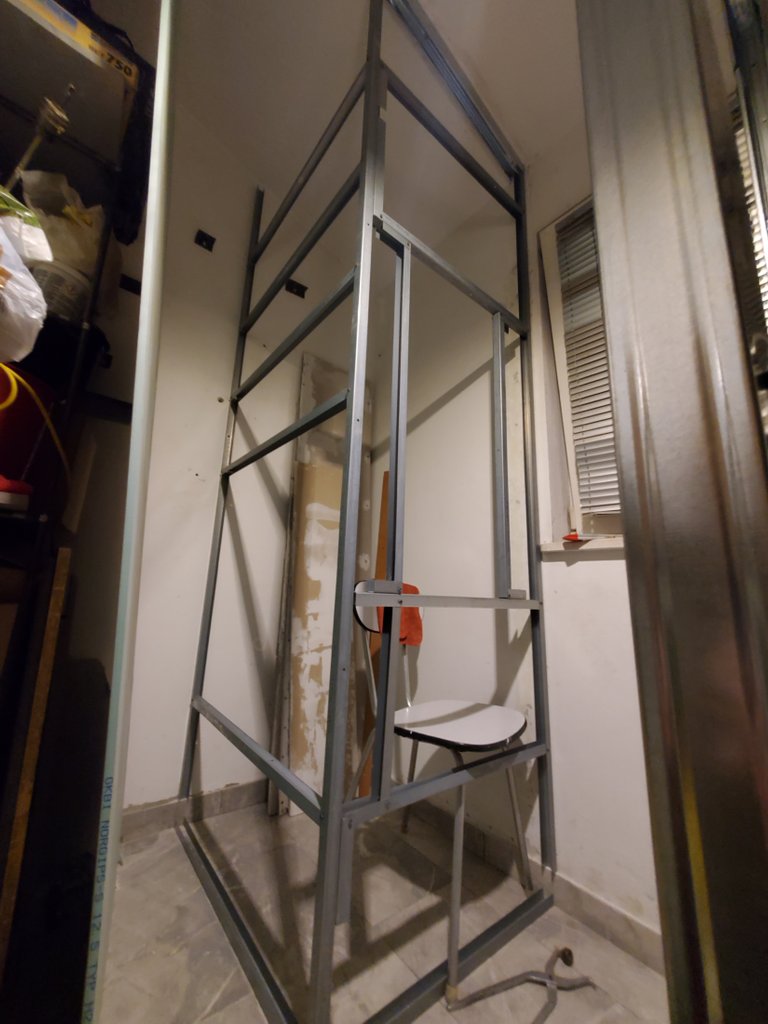 Here you can see frame of growroom. Its pretty stiffed
...AND AFTER FEW SCREWS
HERE YOU CAN SEE...
how it looks when you put Knauff on it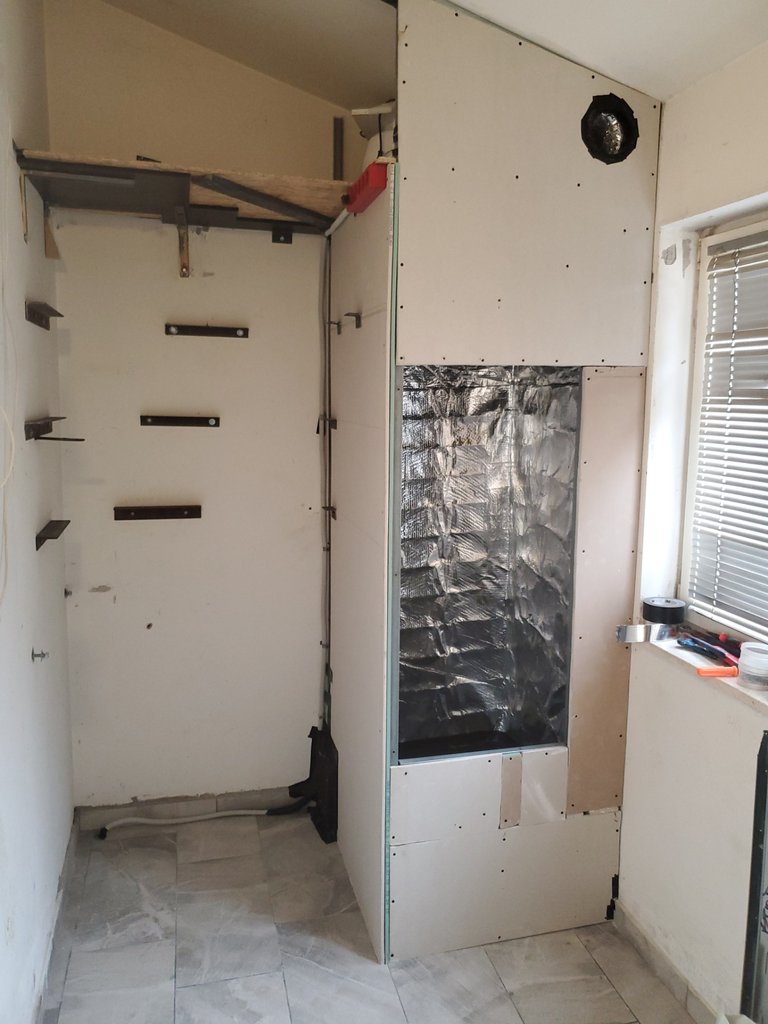 Now only thing left is to construct doors with good sealing. That`s gonna be a bit tricky, but that will be the last thing to do.
After putting some shelves, and setting profiles for construction of outer Knauff wall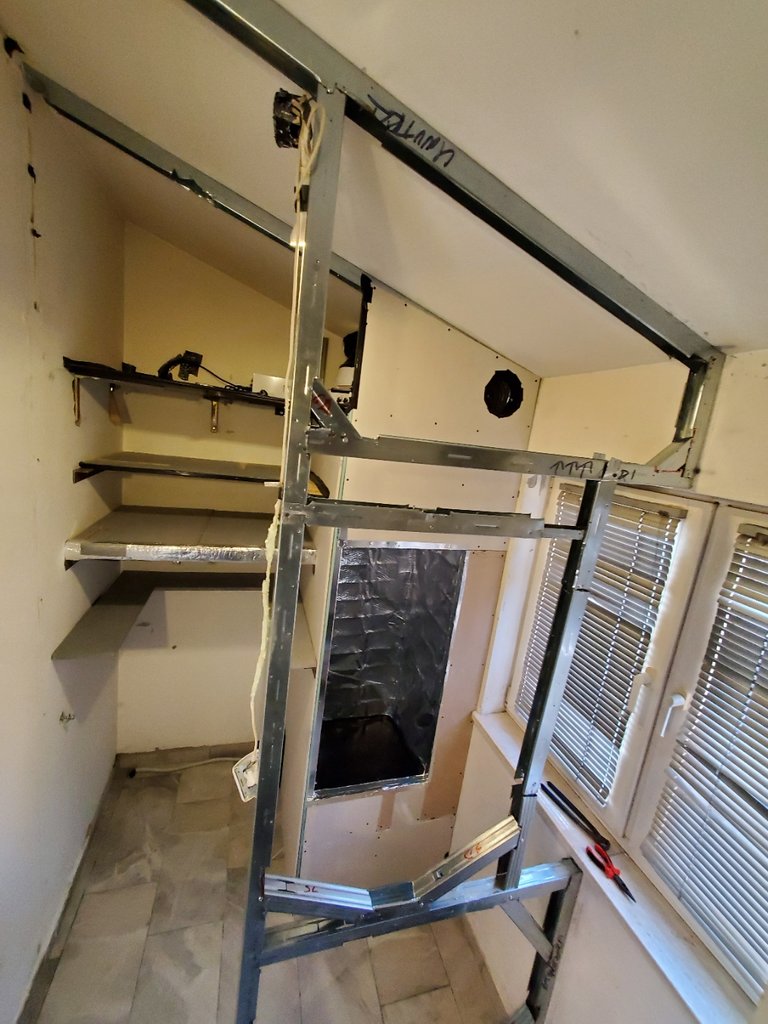 For now it is enough!
On next post (in a few days, don`t worry) there will be photos of the growroom interior and description how appliances are installed.
Till then feel free to ask anything you wonder.
Or comment if you like?
And in the end make some objections if you have one!
See you soon :)


ALL PHOTOS ARE TAKEN BY ME WITH MOBILE PHONE!
LINKS USED:
Shout out to Everyday Normal Guy