Hi everyone :)
Last week I started serial of articles about building a growroom and cultivating cannabis on WeedCash.
Here you can check that article and comment it if you need something to say. DIY - GROWROOM from scratches
Today I am pointing on CAD drawing of place where I am going to build growroom.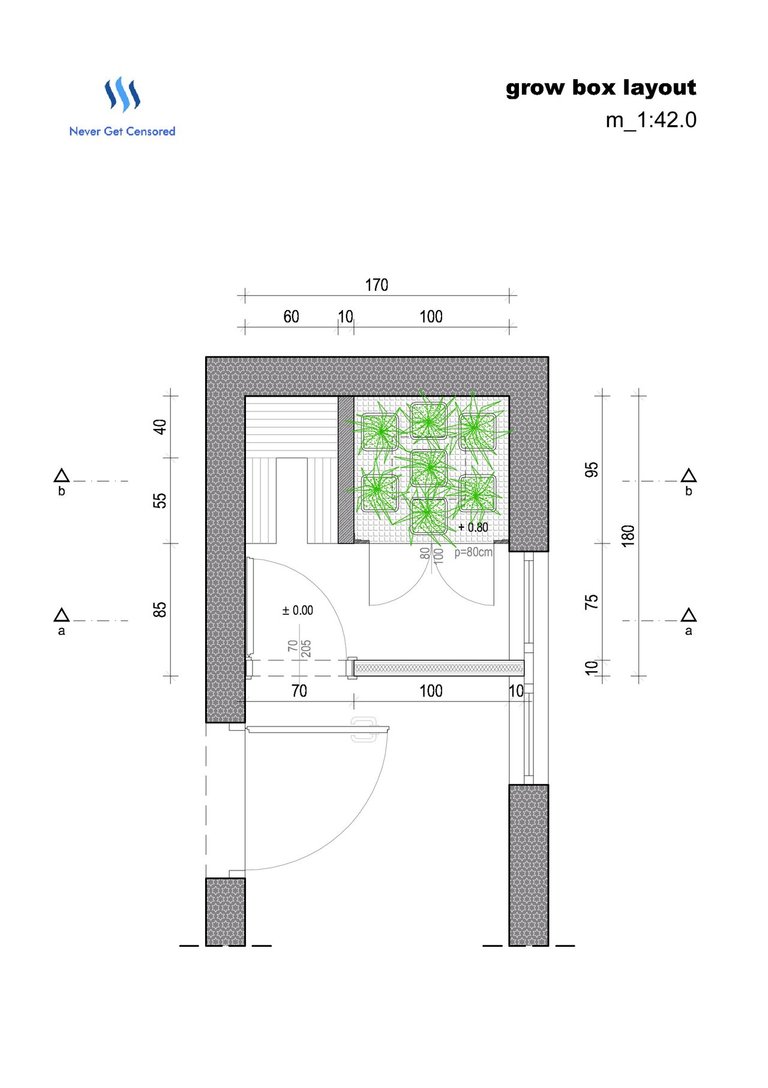 Layout is in scale 1:42.0
All measures are in centimeters.
It was fun to make project in AutoCad 2018.
You can see that first I need to build a room and then a growroom inside.
Focus on details and comment any suggestions!