I've been so excited about the coming of tokens on the Steem blockchain I even went and created one myself, but more on that later. I'm still trying to figure out how they work, and to do so, I've been asking endless questions of the creator of Weedcash and guy behind the Weedcash.network, @richardcrill. This post is more to cement my understanding of this token and how it works, and invite comments for where I might have got it wrong, or what I've missed out. I'm going to explain it as simply as I can, because by doing so, I might even clarify how it works for myself!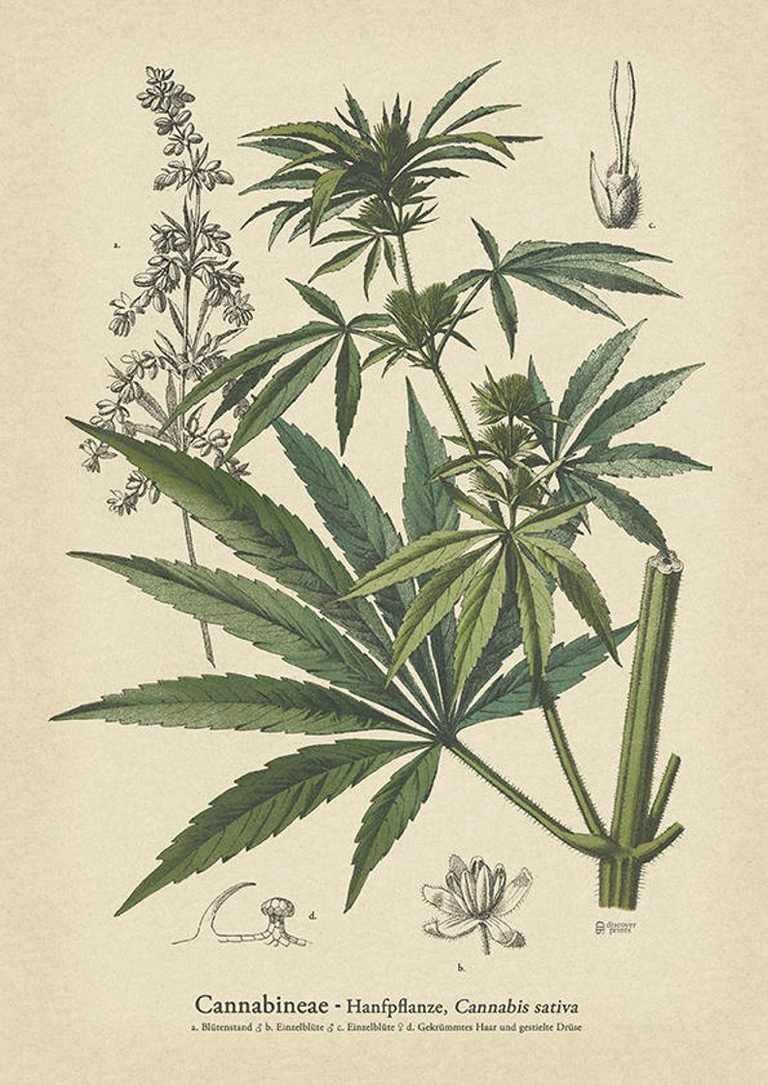 Wanna win some Weedcash? Enter @naturalmedicine's contest. Because we all know it's a beautiful natural medicine for many!
What is Weedcash?
For those that don't know about Weedcash.network, it's just a variation of the Steemit user interface or front end. In fact, it looks very much the same, except it's called Weedcash. This is what @riverflows account looks like if I log on via Steemconnect: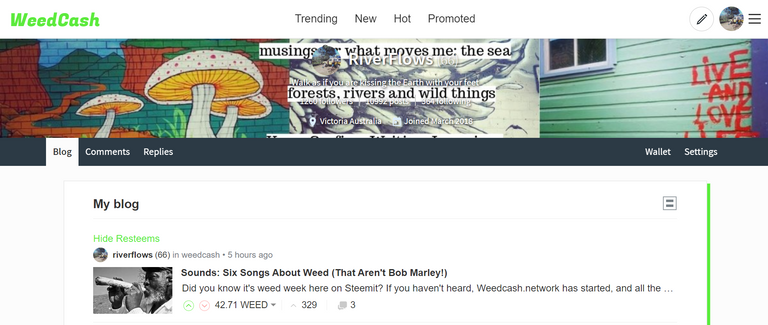 Instead of SP, the reward system is weedcash, which is a token that, as community builds and value becomes attached to it as demand grows, becomes more valuable, and can be traded for other tokens or for steem via Steem Engine - again, you use your posting key to log on and trade here too.

That means that if you are on the Weedcash front end, instead of Busy, or Steempeak, or Partiko or any other front end (my favourite is the ever sexy Steempeak), you are upvoting and powering up in weedcash as well as steem, but only weedcash upvotes will be visible.
If you own some weedcash, and are upvoting on a #weedcash post on your front end of choice, you'lll also be upvoting with weedcash AND steem, but it'll only show up as your usual steem upvote.
There's a four day payout for posts instead of 7, and the only tags that show up on this front end are quite particular to the cannabis community. These include:
weedcash
weed
cannabis
hemp
psychedelic
review
naturalmedicine
concentrate
edibles
breeding
glass
canna-curate
hash
cbd
Note 'naturalmedicine' shows up - why? Because canna of course is a natural medicine!
Again, if you're using the token, it's important that you tag it with #weedcash. Look how much @naturalmedicine earnt from their interview with @jonyoudyer:

However, if you see this on the Steemit front end, it looks just as you'd expect it to:

I can attest that Natural Medicine DID NOT post in Weedcash.network - they used, as always, Steempeak - but because they used the tags #weedcash, it appears on that network for canna peeps to upvote with weed. On any other front end, it'll be upvoted with SP just like any other post you write! Of course, if you want to upvote with weed, and claim through the weedcash rewards system, you'll need to have some weedcash staked - meaning, you actually have some.
I was lucky enough to get some gifted to me (thanks, @richardcrill). My first post on #weedcash paid out as follows, so all I need to do is power it up.

Power Up Your Weedcash
To claim your weedcash, click on this link which will take you to a Custom Json action. You'll also notice that this function is visible on the Steemengine site too - the hand with the little dollar sign:

I can then see how much I have powered up - just as you'd move steem to steempower, you stake your weedcash to have more VP on the network.
I can also see my transaction history:

You have to click the lock button to stake it (so you can earn curation rewards and start voting with weedcash). There is a 42 day unstaking period with 6 transfers (1 per week) until completely unstaked.
How can YOU get Weedcash?
Well, you can earn it just like you earn steempower, by posting quality posts about weed. You can also vote to get rewards JUST
like you do on Steemit. The author/curator rewards are 60/40.
Oh! and one more thing!
The SteemKeychain integration! Thats the other great feature that causes people trouble when claiming on steem engine if they don't have it. For everything to work optimally, you need the steemkeychain chrome extension. It can be installed to your chrome browser here.
Enter To Win Weedcash, Steem & A Daily Upvote from Canna Curate!
![Adobe_Post_20190521_125043.gif](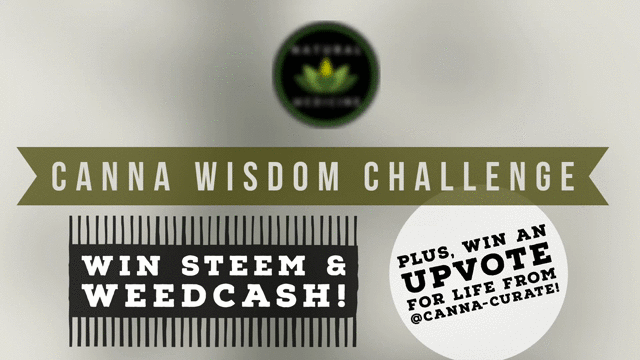 )
You can also enter a competition that Natural Medicine is running. As #naturalmedicine is a featured tag on Weedcash, if you use #weedcash and #naturalmedicine, they'll show up if anyone clicks on this tag in the Weedcash network, like so: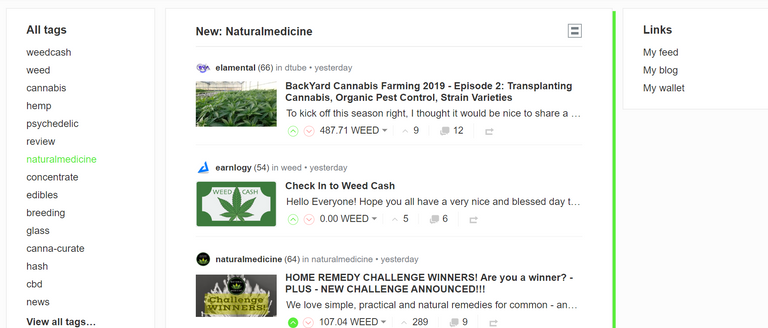 Natural Medicine's competition starts tomorrow - I'll come back here to provide a link for you when that happens, or just follow @naturalmedicine for the reminder.
A recap:
Weedcash.network is a mirror of Steemit, with some changes to fit the needs of the canna community.
You earn weedcash instead of Steem, but your post can still earn steem just like usual on any other front end you post on.
If you own weedcash, if you upvote a #weedcash post, it'll upvote in weedcash AND steem - weedcash upvotes will be visible on their network, SP will be visible on whatever front end you are using.
Your weedcash can be traded for other tokens or back into steem (and a lot more to come)
You have to use the #weedcash tag to be picked up by the Weedcash.network - please don't spam or abuse it to keep the quality good. Remember, this is the face that is shown to the outside world!
What have I missed?
What else do I need to know about using this token?
Will you enter Natural Medicine's contest?
---
---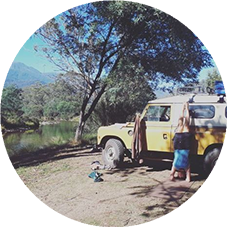 @naturalmedicine II Discord Invite II #naturalmedicine


Website | @homesteaderscoop | Discord Community



Discord 🧘About