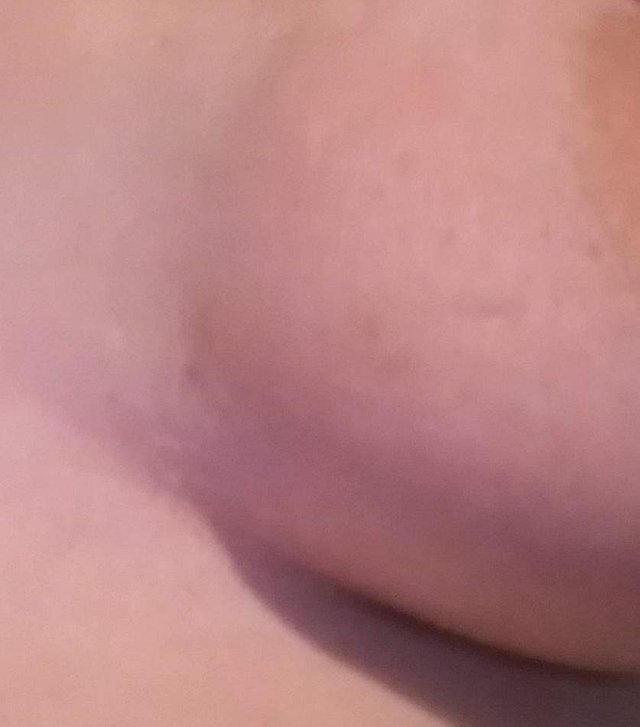 Back in April I had a place come up on my left breast. It was red and looked like I had fluid under the skin. I took a pic of it and sent it to my aunt (she's a nurse) to get her opinion on the matter. I was scared of what I'd read on google and was hoping she'd tell me its all in my head... But she didn't. She told me to get to my Dr. Asap! So I did.
When my Dr saw it, I saw the concern on her face. She measured (6cm x 8cm) and outlined the area and referred me to a breast Care place, and started me on antibiotics. She tried reassuring me that it could be anything. Not just breast cancer.
Within the week I was having a diagnostic mammogram and then sonogram. OK, let me interject here and say... The kind of cancer I was thinking it was is called Inflammatory Breast Cancer. IBC is rare, less than 2% of all breast cancer are this type. Therefore, its overlooked A LOT! By the time its diagnosed its usually stage 3 or 4. It does NOT cause a lump or knot usually. Its found by skin punches and biopsies. It is survivable, but the rate is lower than the other kinds of breast cancer.
OK.. So I get to the breast Care place about to have a mammogram, and the tech ask me.. What's the mark for? I'm thinking to myself what?! THAT'S why I'm here!.. But I calmly explain it had just came up and my Dr marked the area so we'd know if it was spreading. Mammogram done, I'm asked to sit to wait an see if I need sonogram. And I do, so again.. The next tech ask me. Oh what bit you? I'm again, wondering why am I here? They don't tell yall this before I came over?! I mean yall don't look at any charts?! I'm not saying all this but im thinking it. Again I explain why I'm here. After the sonogram I talked to the radiologist. She was very nice, well educated (as were the 2 techs) .. But to me, she dismissed the fact it could be IBC too easily. When I left there, although I did feel better I didn't see cancer all thru my boob.. I still felt nervous.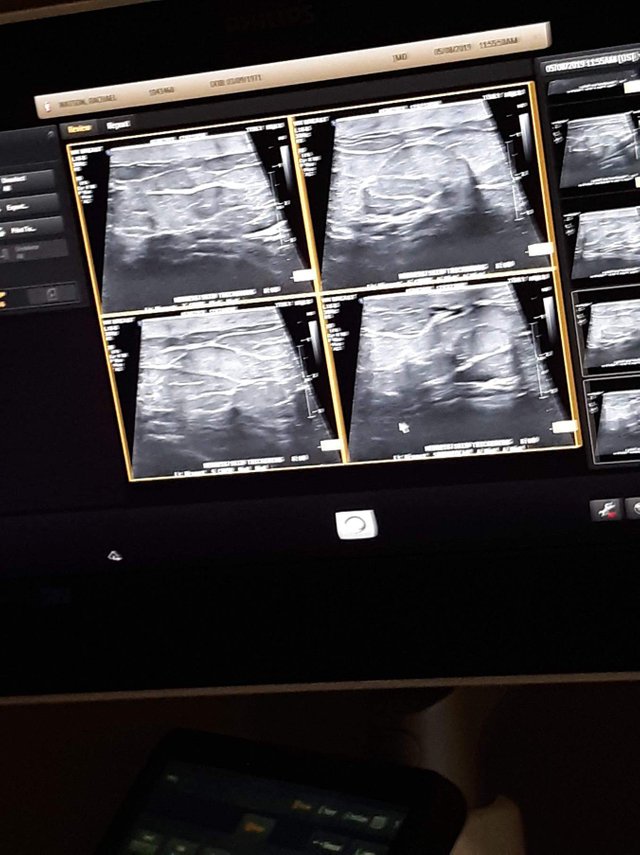 In this pic, you can see the edema under the skin.
After talking with my husband @wdougwatson and my family I decided I needed a 2nd opinion about things. I chose to go to MD Anderson in Houston. Few reasons why I'd choose to go 6 hours away.
They treated my daddy before he passed. He always received kind, excellent care.
They opened the first clinic dedicated to IBC.. and they came up with the treatment protocol.
The most important... Should it turn out to be cancer.. My mom lives about 20 miles from the hospital. I would definitely need my mom if this went bad.
I call MD Anderson to see about an appointment on a Thursday. I had an appointment the next Wednesday. Only reason it wasn't that Monday or Tuesday is because they wanted to have time to get all my records from both my Dr and the breast Care place.
As it turns out, 3 skin punches, MRI and MRI guided core biopsies (2 places). I do NOT have breast cancer, but they did find some precancerous cells. (Which did not show up on the mammogram or sonogram only on the MRI). I have ADH (atypical ductal hyperplasia). Only in one place they'd biopsied. What A relief!!
Per my Dr at MD Anderson, and a team if Dr's. I don't need a lumpectomy. They started me on A 5 year pill called Raloxifene](https://www.webmd.com/drugs/2/drug-5191/raloxifene-oral/details)
I'm not happy taking medicine every day like this but I'm willing to give it a shot. It does reduce the risk by 50% of the HER2 type cancer. But not against the non estrogen kind.
When this all had come up.. I had been cut back on my weed intake. (I do that from time to time, not quit but slow down on how much I smoke) boy did that change. @wdougwatson researched everything he could. Especially about the benefits of marijuana against cancer. Every time I turned around he was rolling me a joint or handing me a pinch hit. I didn't only need it for whatever it was that had come up but for my nerves also.
I won't ever slow my weed intake down again!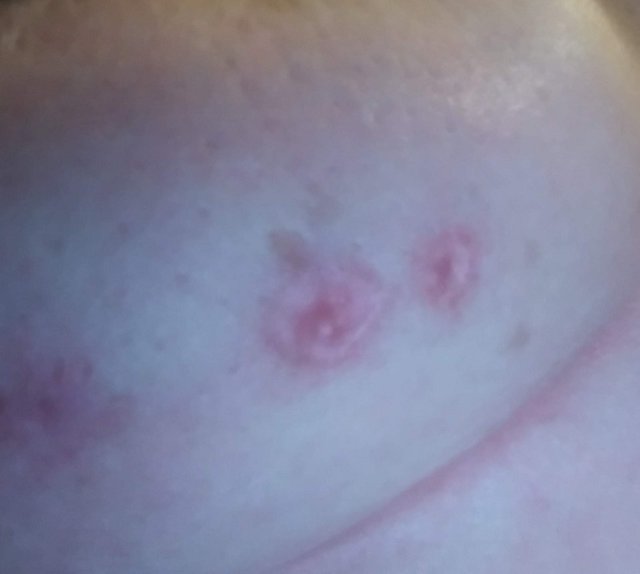 In the pic you can see redness has faded some. The darker spots is where they'd done my skin punches.
I feel very blessed that I'm not sick! It was one of the scariest things I've went they yet in my life. My whole family was supportive but especially my husband! I could not have made it without him and his insistence we'd get thru anything!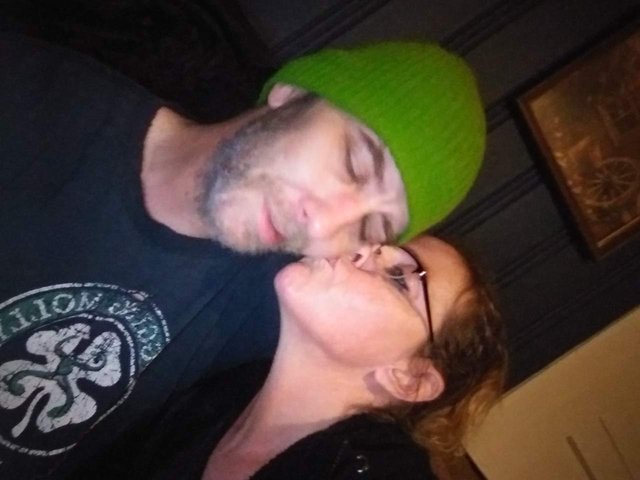 Anyways, although I'm fine I wanted to share my story to maybe help someone else. This is A very serious disease that MEN and women can get. And like I said earlier its often overlooked.
I'm not attempting to give medical advise in any way!! just a friendly reminder to check your boobs!
The pics are mine...I somehow flipped the pic .. Both pics are of my left breast. I tried to be conservative and still show the redness. (I'm not shy, but I don't want to offend anyone😍)
Posted using Partiko Android