Hello to everyone on the Steem blockchain! I am now part of Weedcash, PalNet, Neoxian City, and CreativeCoin.xyz!
This post will be going out to all the above!
I just got home a little bit ago. Short day today with not much to do.
Time for my after work bowl to the soul!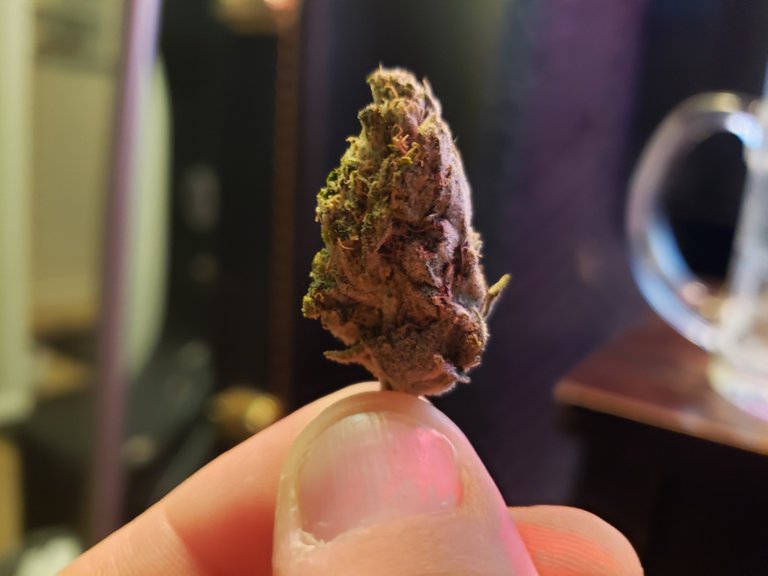 This guy is going in my pipe
It is a little bud of Ogre. I haven't been sleeping well. I plan on smoking some of this then going to take a much deserved nap.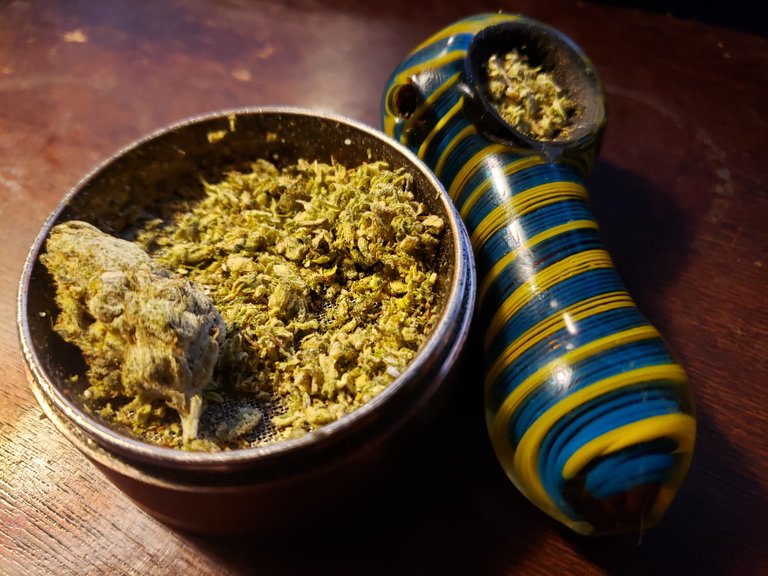 I got a little bit already ground up and ready to go.
In October it will be me and my wife's 10 year anniversary! We have a cabin rented in Colorado about an hour outside of Denver. I can't wait!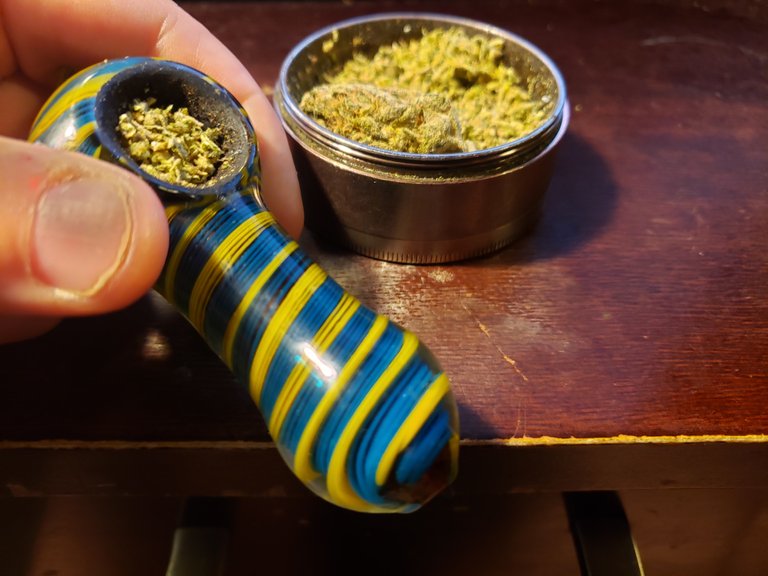 Excuse me just a minute

An original poem about Cannabis
Written by JGVinSTL
If the day went long
Its time for the bong
If your ass got passed
It's time for some grass
Don't get the point?
Go roll a joint
Got a heavy soul?
Go pack a bowl
Friend made you mad?
Go dab a dab
Life got you frowning?
Go eat a brownie.
Got in a fight?
Go grab your pipe.
Want to have bliss?
Smoke Cannabis.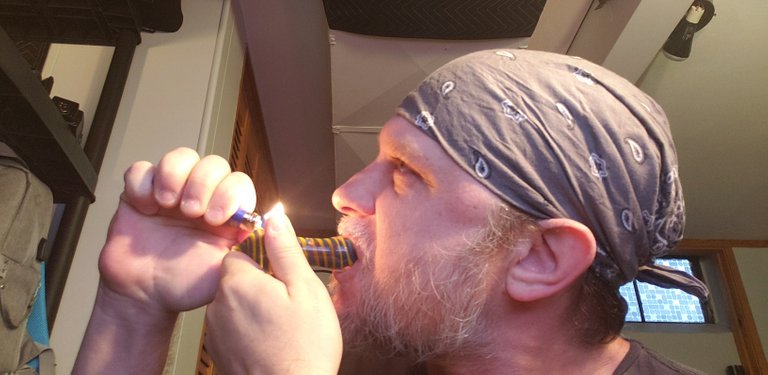 Thank you for checking in with me and my pictures.
Did you enjoy the little poem I made?
Let me know in the comments!
I appreciate each and every one of you
Until next time with big love and nugs from me...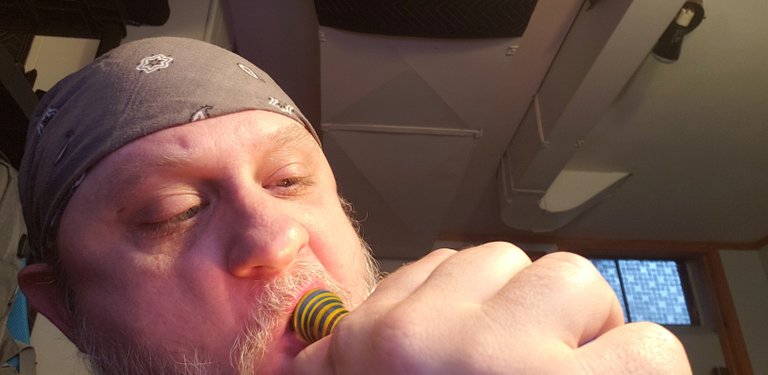 JGV

All pictures are owned by me and taken with my Galaxy S9