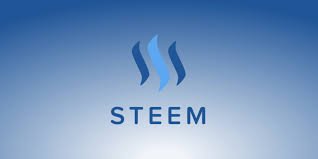 Hello, this is the first time I am posting something on Weed Cash, better said I am trying it out for the first time. I used key chain to join and I can only use key chain on the Brave Browser, so in order to post on WeedCash I will have to use this option always.
It is good to see all of these apps being developed as they will play a significant part in Steem's future, even though of course I tend to think that these apps will ultimately make Steemit irrelevant, we will be using some DApp in the future instead of Steemit. Well, so be it I guess that is one more reason for joining Weed Cash, we ahve to look towards the future.
As for myself I have been with Steemit for nearly three years now and I haven't gotten too far with it, even though I do have to say it is the one platform from which I have been able to withdraw money, money that has been very useful to me as I have really needed it at the moment, I think I have withdrawn about 1 grand worth of Steem, for that reason I am not even a minnow, in fact I am not even close to becoming a minnow. Let's see how I finish this year and most of all let's see how Steem finishes the year.
By the way I am from Honduras and that is the reason why 1 grand has helped me out of a few financial problems, a dollar goes far longer here than in a developed economy. So I think Steemit has been great for me, unfortunately I am kind of down on it right now, it just seems the platform cannot get out of the lethargy that has settled on it.
As for WeedCash I am also attracted because of the Token, I am not sure if WeedCash will be one of them but I do think some Tokens will have a great future and are bound to make a lot of people very happy. So I guess that is the main reason I joined.