Hello again my growmies, in my last post I neglected to explain the story of the Big Mac for those who are new. So as some of you know they are testers for the Big Mac project. My first 2nd run of seeds produced 5 males and 1 female. The female went into the earth and I selected the male I liked the best, isolated him and harvested some pollen. ( maybe I will make a video on my methods)
When available I took 3 cuts all 3 took root in less than a week. All three were grown under different enviromental situations. This Big Mac below is being grown using the dwc method of hydro.
3' x 3' Tent
Mars Hydro TSW2000 300W LED
AC infinity T4 inline fan bringing in air
6" inline exhausting
Greenleaf Nutrient Mega Crop 2 Part, Bud Explosion
Orca and King Crab bennies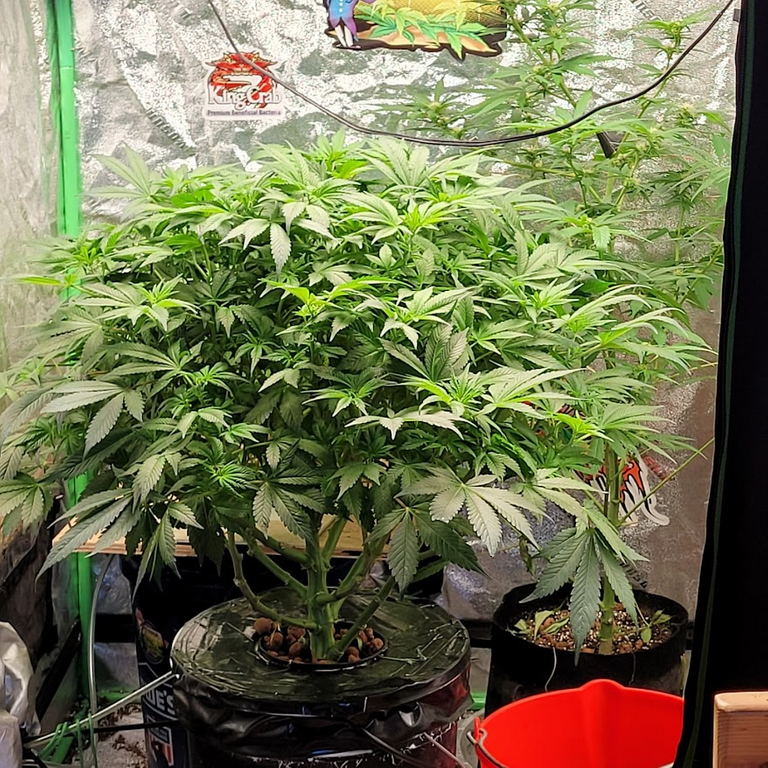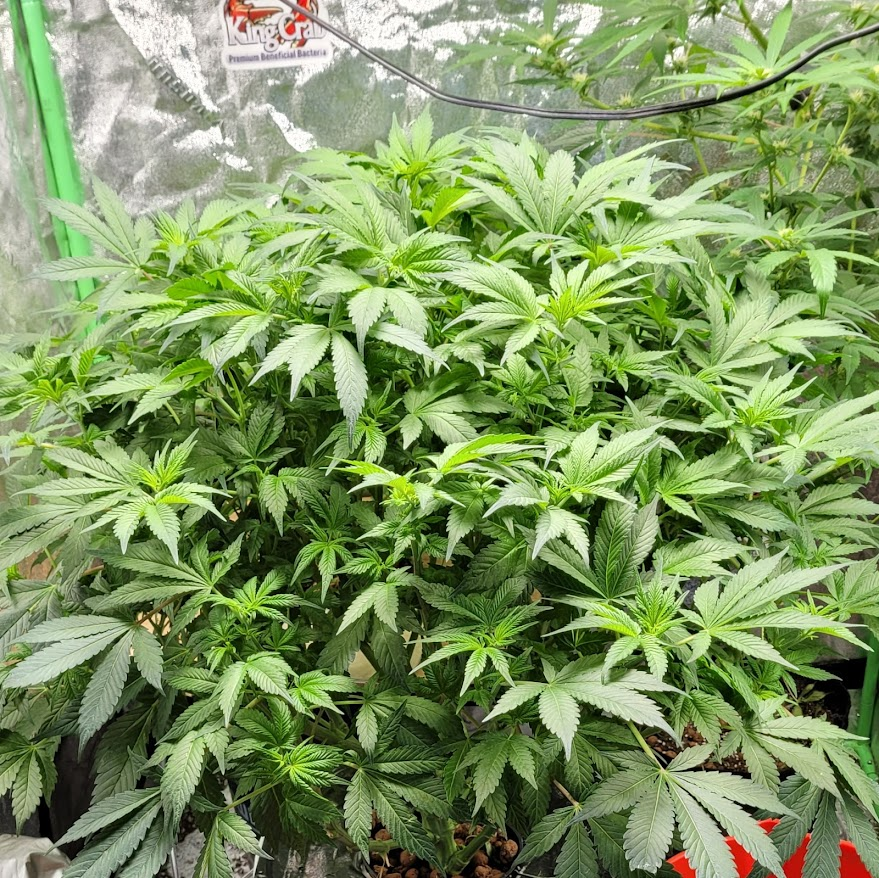 Believe it or not day one of 12/12 I did a heavy defoliation and every couple days I hept on defoliating. When she started to stretch I stopped to see if she'll open up. It is crazy how may bud sites there are going to be. It is almost like it was monstercropped, I can't wait to try that with one.
This one below was out in the greenhouse for a while. Left to her own devices. No training or topping until I brought her in when she started flowering. I supercropped a few branches. Big difference in growth patterns between the three different plants.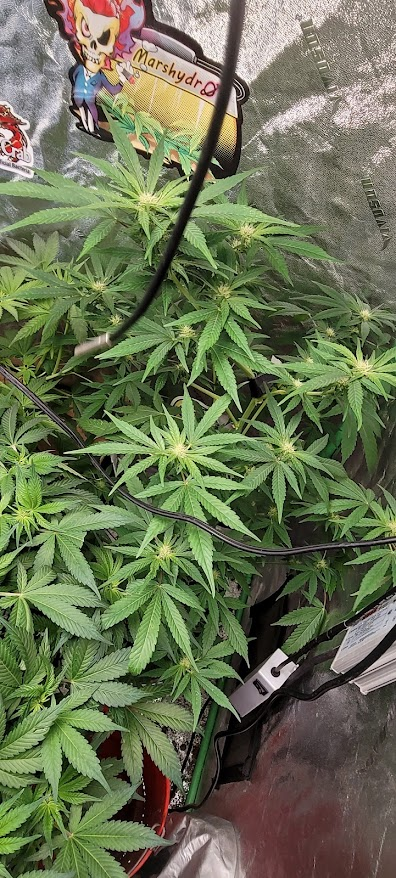 And last but not least # 3 Big Mac clone, shes actually out in the greenhouse but think I left her out of the other post.