Polish band Behemoth has been stepping up their coffee game during the pandemic, I have found this to be a very mutually beneficial way to support my favorite artists in a time when they are looking at no live shows for over 2 years (official anonymous source). I would check what merch your favorite artists are selling, and pick it up to support them if you want them to stay motivated in a time when the Live music venues have no hope of a profitable experience.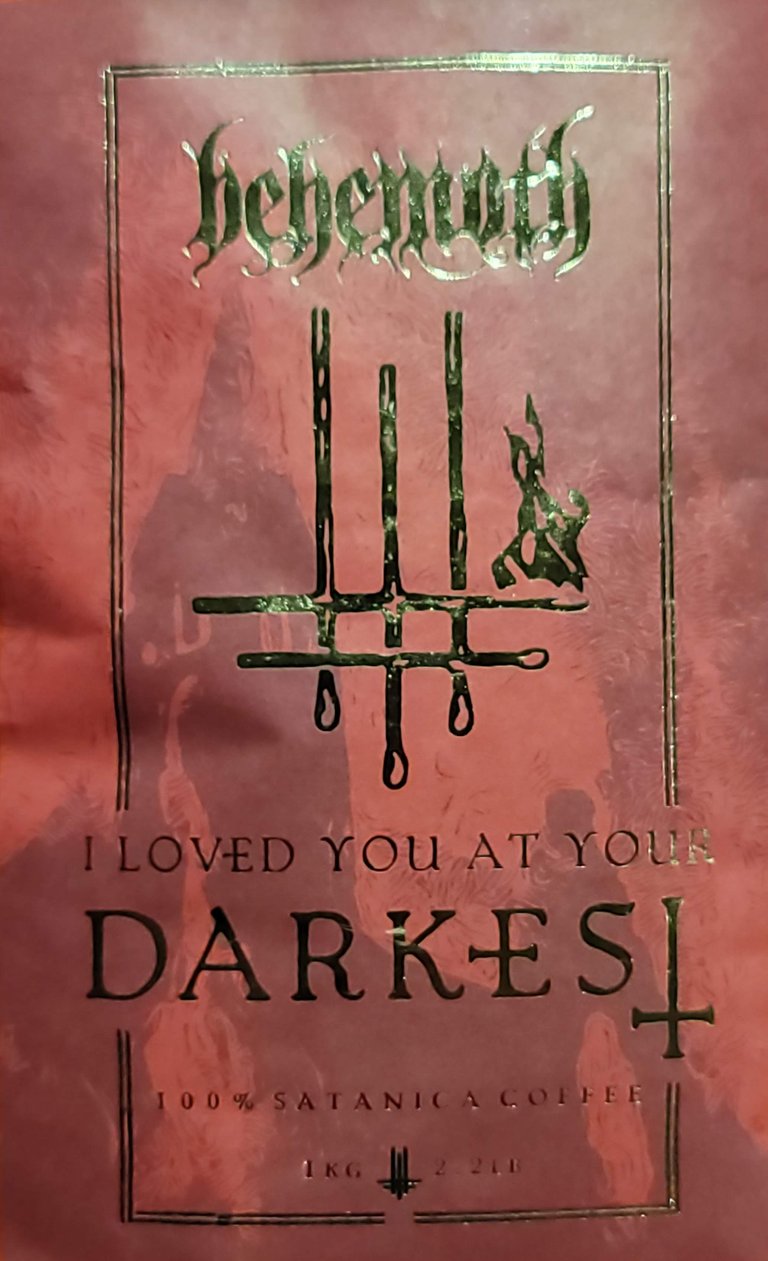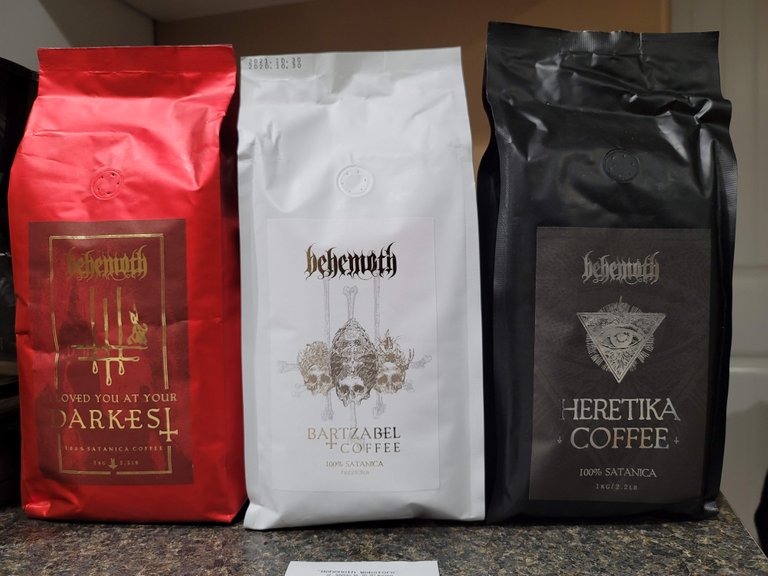 Today we will discuss the RED bag of beans on the left. It was freshly shipped from Poland this week, and to my surprise arrived the morning after with expediated shipping. The band only offers express mail because they do not consider normal mail to be up to their standards with lockdowns and restrictions making service unreliable, with up to 2 month waits to export from Poland previously, that appears to be fixed.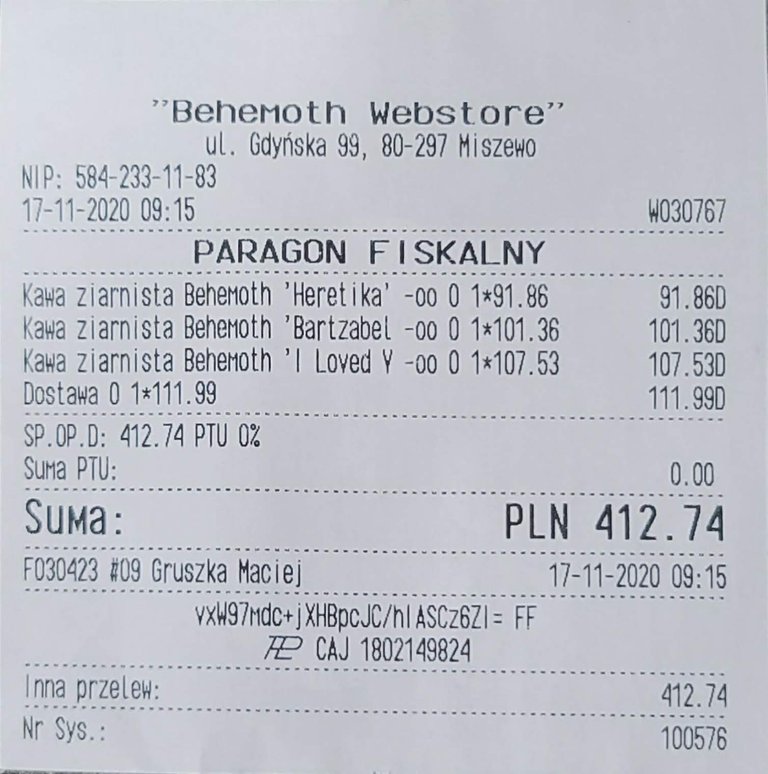 I made sure to go directly to
Behemoth Store
to ensure the artist recieved all of my funds in this dire economic circumstance. I am happy to see even their local currency was rendered for them, remembering a time when I had emailed them offering to pay with crypto currency, but was likely written off as some ponzi scheme.
Disclaimer about the Behemoth Store
Please be advised, the contents of this website may offend, especially those with religious beliefs. If you do not wish to put yourself in a position of offence, please do not visit this page. If you choose to proceed, you do so of your own volition and waive any demands for compensation or apology from either Behemoth band and the Behemoth Webstore.
Treści prezentowane na naszej stronie mogą obrazić Twoje uczucia religijne i inne. Jeśli nie chcesz aby tak się stało, opuść naszą stronę. Przejście dalej oznacza że nie będziesz rościć pretensji o obrazę uczuć religijnych oraz pozostałych do zespołu Behemoth oraz firmy Behemoth Webstore.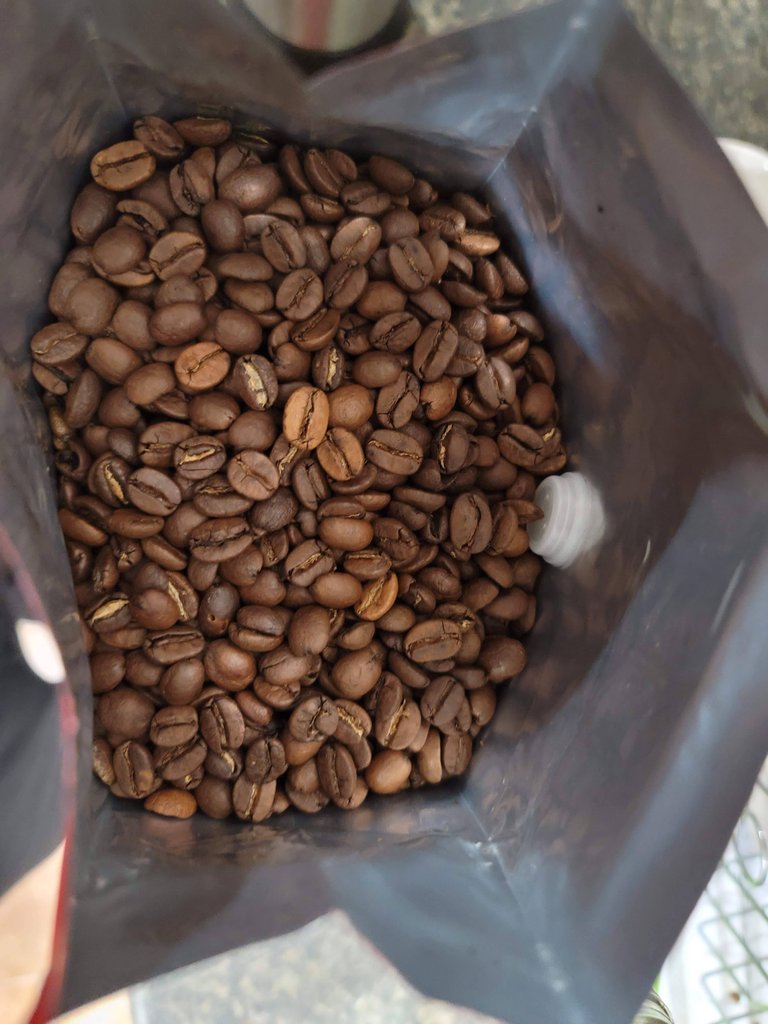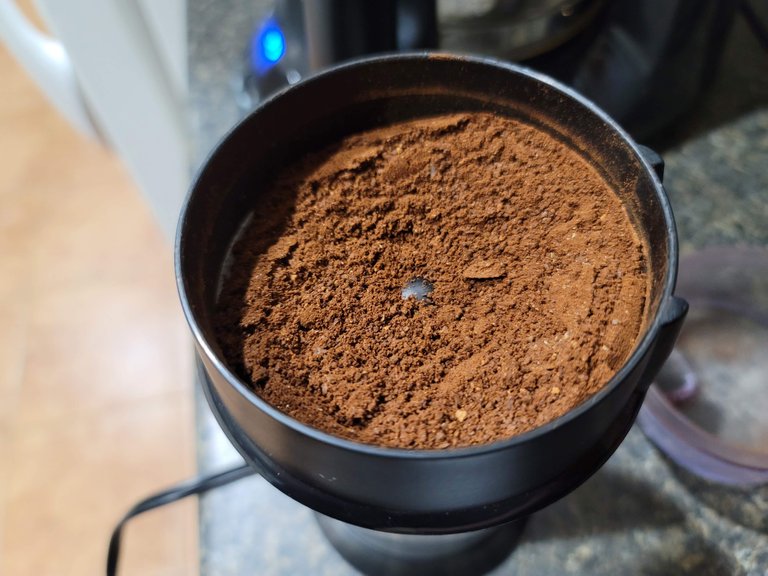 This coffee was delicious and has a high enough caffiene concentration to satify my cravings for an energy drink or other high caffiene substance. The flavors are rich, and as usual there is a
distinctly different flavor
from the other Behemoth Satanica Coffee line.
I would reccommend this coffee if you listen to behemoth or would enjoy a satanic themed coffee brand. The price definitely reflects financial support for the band, but I am okay with that.
Have a good day and don't forget to pour an extra cup if you hate the communist take over of your rights and freedoms. I hope you are all in good health and know VITAMIN D CURES CORONAVIRUS!