Well, I guess I am way behind on this post. I am almost a week late and I do apologize I am not sure why I never got a post up beside that I was busy.
With it being over a week we have had had a couple of great posts coming in from @jonyoudyer. You can head to his post from his profile link. We have also had a great auto-update from @dr-autoflower. With jonyoudyer growing some Santa Kandy, It was bread by him so be sure to check out that originally grow.
Dr-autoflower is growing some awesome autoflower northern lights, This is a grow I am following cause I love northern lights and I like seedsman breeders.

Rules and format to Post:
1st: Can be any grow that you have on going.
2nd: You have to have 2 or more photos per post.
3rd: Has to have 100+ Words for each Weekly Post.
4th: You have to Use #weeklygrowlog & weedcash & cannabis as your first 5 tags.
5th: Add Your strain + Breeder + In post title.
6th: Share your post on all social media from Twitter to Instagram to other social platforms.
7th: Use #Weeklygrowlog tag to enter with any grow that you have going on. Only one per week tho

Prizes for this contest will be as follow:
You will get 10 UFM per weekly post. Only one Post per week will get UFM - UFM Pays Lotto Divs Daily When Staked.
You will receive a 100% vote from me.
This week as an added bonus to the 10 UFM per person I will be adding in 10 Lotto Tickets for the UFM lotto. If you have not checked that out yet you can read up more
When you get your 10 tickets you can come on over to the Discord and see if you won your tickets.

Pink Kush
This week with the pink kush it has been a great little week. When it comes to the first week or two you can always tell that it is going to quite slow. With these 4 Pink Kush, I have switched 2 of them to the 2x2 just to see how much quicker they will grow under LED vs the T5 that the other 2 are going to stay under till I sex them.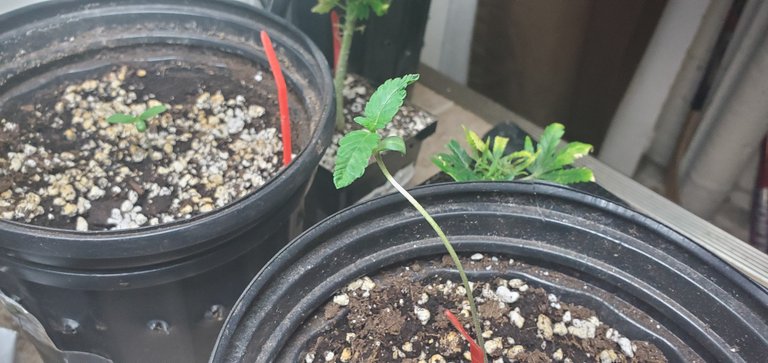 This one is one that is stretching much more than I would like. I am going to be doing some LST on these to help keep them lower.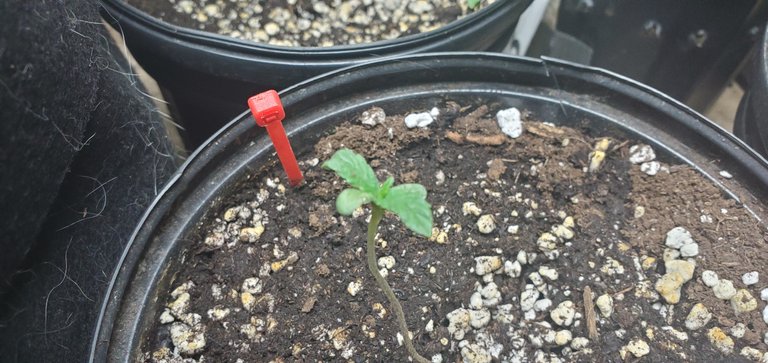 This is the second one that is taking a stretch fo the light. This is going to be the same with LST when it gets a little more nodes.

I have gone ahead and add some Epsom salt to the top of all my plants to help with the natural magnesium. I have been reading that this is one of the best ways to get magnesium to the plants and it is nearly impossible to give them to much and poison them.
Do you give your plants an Epsom does or foiler spray with it?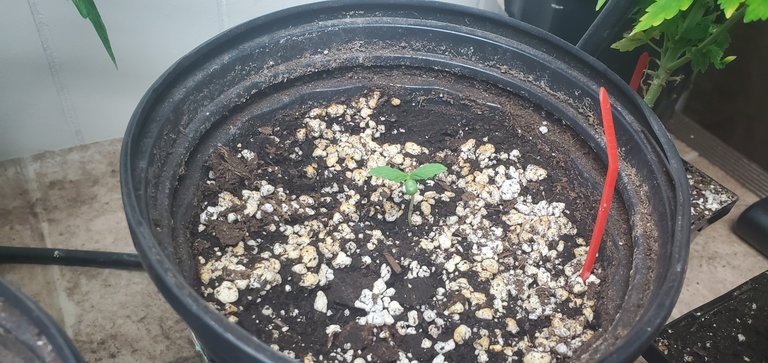 This is one the ones that I am maybe thinking might be a female as it is staying much lower than the other 2. This one is one that I moved to the 2x2 tent to grow tighter nodes.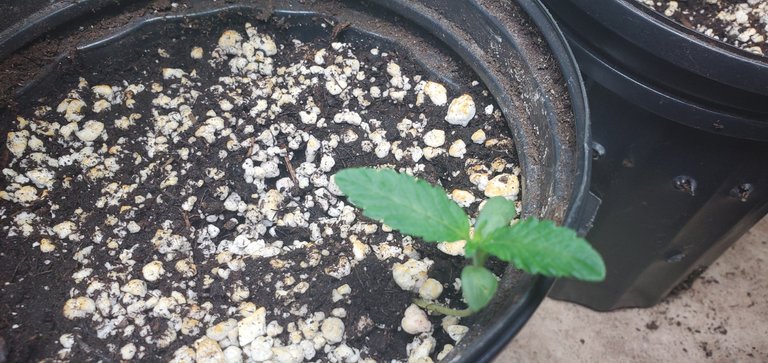 This fourth one is also one that moved to the small side of the 5-gallon pot in the 2x2 tent. I do not plan to keep these in the 2x2 but I want them to have a tight couple nodes so I can clone these after they are sexed.


Please hit that upvote button and follow for some more cannabis grows and reviews.


Tips are always welcome to address below:
BTC: 1MRLxs9C55cwWtDfb4hCCrfnkbev2kfQ2f
Steem/WeedCash: skylinebuds
LBRY: bE5UJjLu5uthZcvGofc7S8Kazcc8ZSxgBo
Bat Token: 0xC181Dd49F5E06028E8652beD8E31c8864f47b751
This Blog is Best Viewed On Brave Browers: Brave


^ Click To Join UpFundMe Discord Or The UpFundMe Lotto



^Play Blockchain-Based Game

^ Highest Form Social Media