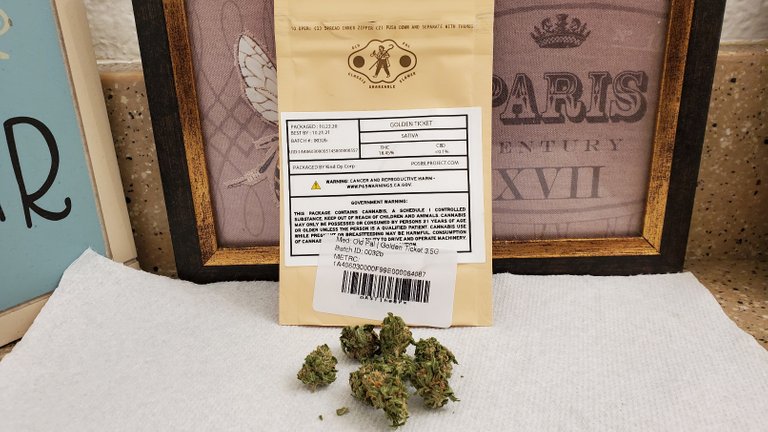 And with a Golden Ticket it's a golden day! Lol. Last night, I brought up a nice purchase of WEED I had noticed on the LeoDEX. Then checking this morning, more WEED has been gobbled up.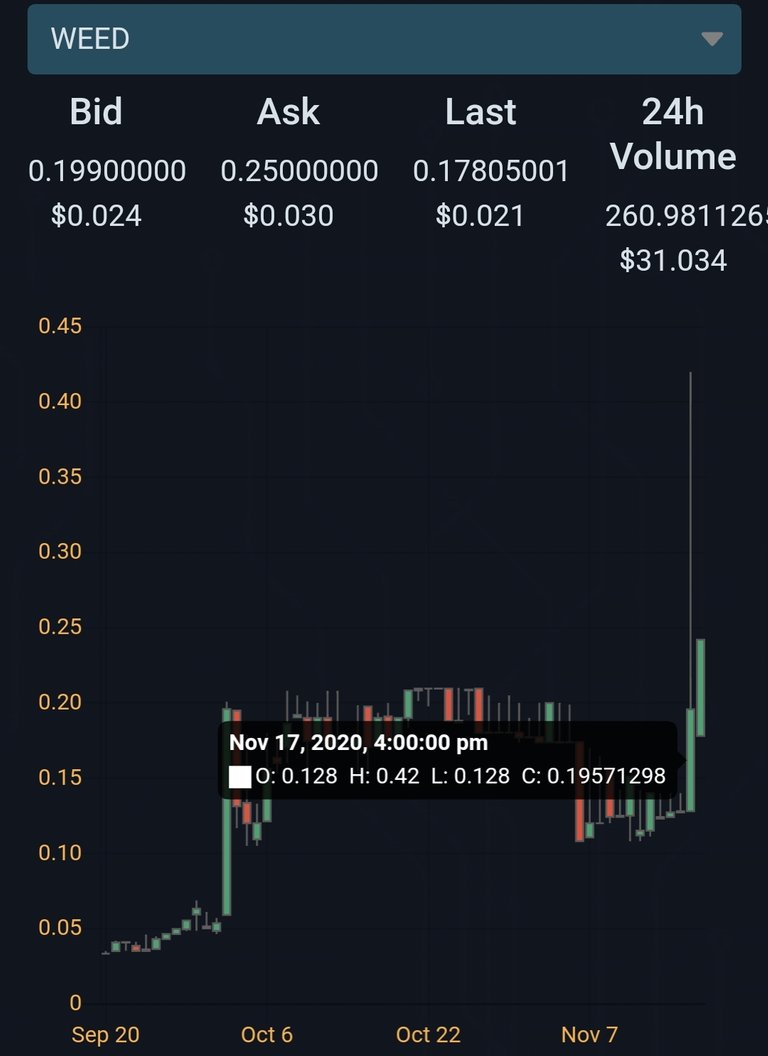 Well would you look at that! Another nice long green candle in the marketplace for WEED. WEED is up to an ask of $0.03 and going up steadily. You know what? I'm going to have to burn a morning bowl in honor of the rising price of WEED!
As I promised last night, I'll show off this Golden Ticket Sativa from Old Pal that I'll be puffing on today. Check out the details of the flower: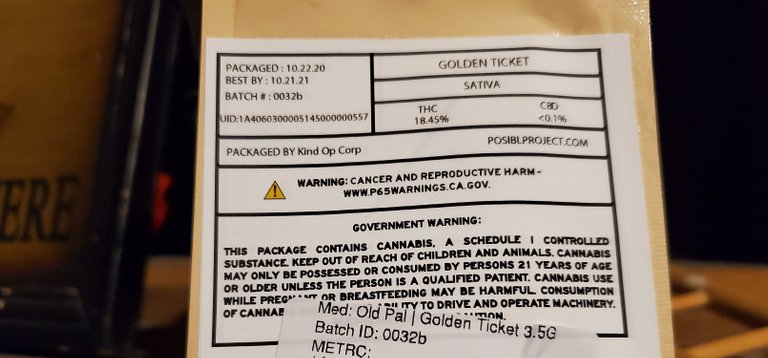 Frosty But Dry Nugs
These Golden Ticket buds impart a vibrant, energetic high that makes you want to be productive. They aren't too powerful at 18.5% THC. A perfect stone for daytime activities.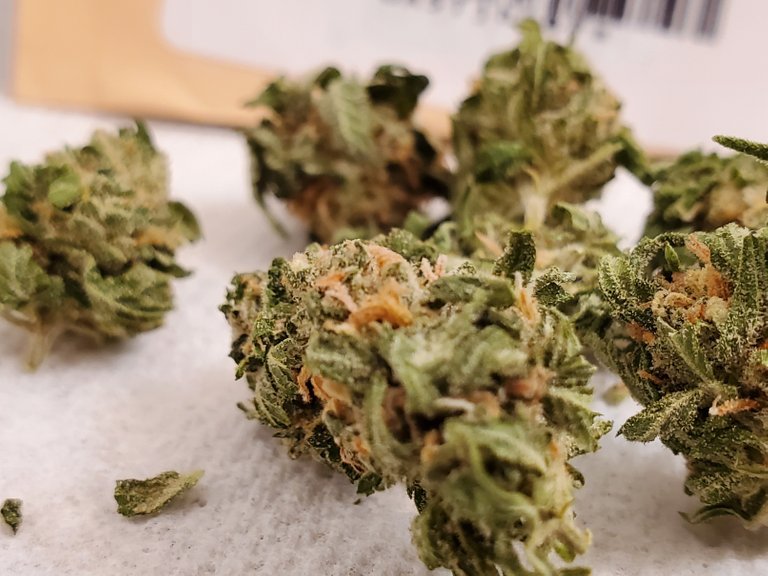 A semi close up image reveals the colorful orange hairs between the water leaves of these buds. I keep thinking about the pre-packaging of these buds and wonder if they really do make weight.
In California, there are Weights & Measures laws that could come into play should the buds dry up. Not to mention, it's kinda a bummer to get less herb than they claim and that you pay for. I'm going to have to throw a pack on a digital scale one of these times.
Anyhoo, the cost of these nugs is low enough that I'm not sweating it at all. They way they break up would be perfect for spliffs. To finish things off, have one last look at an closer magnification of my cell phone camera's lense.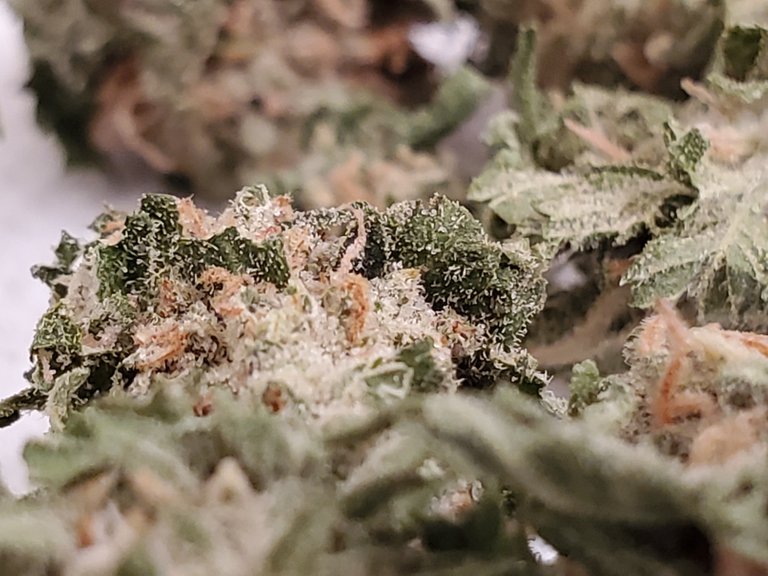 What do you think? Would you puff these with me?
Images From My Cellphone / Captured As A Screenshot

---
Posted via weedcash.network