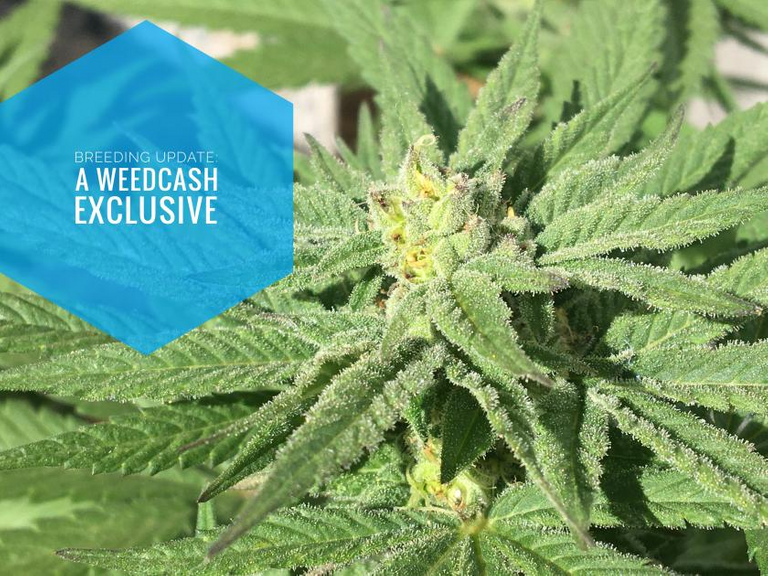 What's good Weed Nerds? Hope your week has been a good one. Big things are happening all around the Hive Block Chain! @hashkings is back, and is coming in hard with a total facelift, and is sure to please. As of yesterday 50% of the game was sold out, so hurry before you have to pay on the aftermarket. @thelogicaldude has added some cool upgrades over at Weedcash.org. Also all the Swag that Mr. @loonatic has hooked it up with is also paying off. I have made more accounts in the past week, then I have in the last few months! Still working on getting them to post, but it will come. This is a cannabis platform, and lets not forget that ;) Just remember for every grower that comes in, they know others. If they like what they see, then there is no doubt there will be more sign ups. So lets do our best to show that Weedcash love to new users, and old users as well. A friend with weed, is a friend indeed!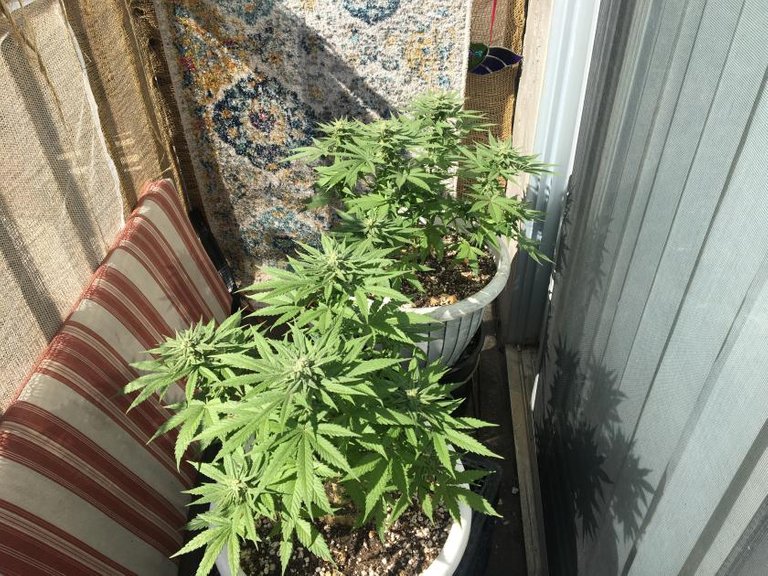 2 Big Macs that have been hit with Mac and Cheese soaking in that Californian sun
First up we have two Big Macs(Banana Punch x Mac and Cheese) that have been pollinated with a F2 Mac and Cheese male. The offspring with be a back cross of the Mac and Cheese and BP. I am predicting that I will end up with a lineage that will be a rotten floral terps. Of course in a good way. You know the kind that gives you that Thizzle face when you put your nose in that jar. UUUUUUUU WEEEE!!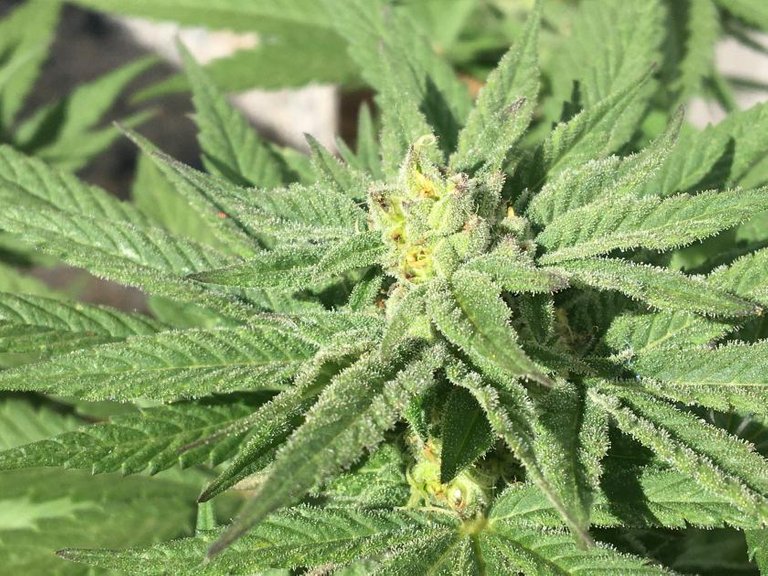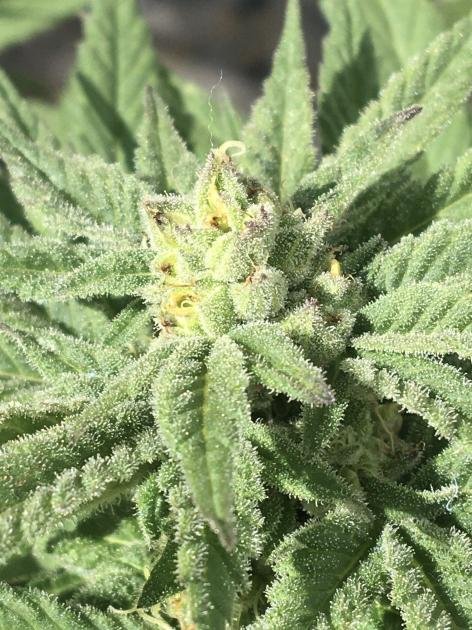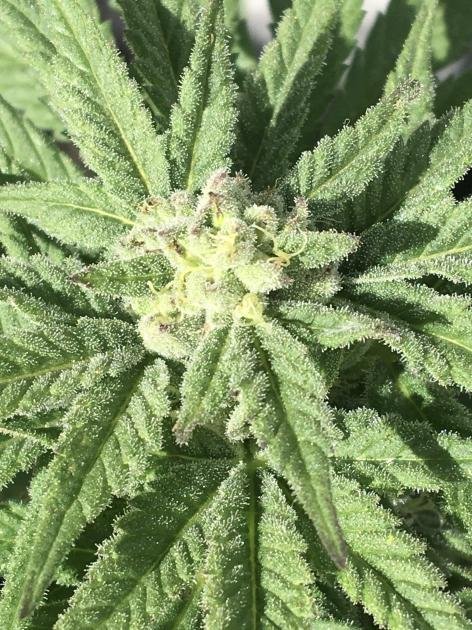 ---
These two BMACS are clones I took with the BMAC that is holding the F2 generation. I actually was going to give these away, but the weather has just been so nice this past Jan, and they are rocking on my deck. Granted there are not getting a full days of sun, maybe about 10 hours a day, but this is good enough for making seeds. It is always interesting when you have the same plant that is growing outdoors, and one indoors. This BMAC has terps that remind you of when you are at the produce stand, and passing by the green bananas that have just been placed on the shelves. These have about 4-5 weeks left until the seeds are ripe. Until then I will keep up their routine, which is put them out on the deck at 7am, and then bring inside right before bed. Yes these sleep right next to me, ;)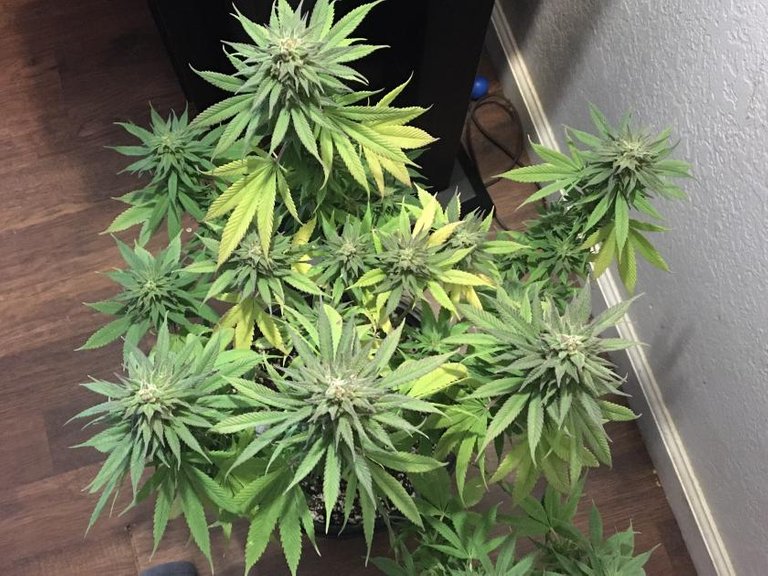 Next up is the mother of the first two in this post. Actually got 4 cuts of this gal going. Two that I previously talked about, then two that I have in the tent for Sensimillia. I have this one growing under a old "blurple". This will be ready any day.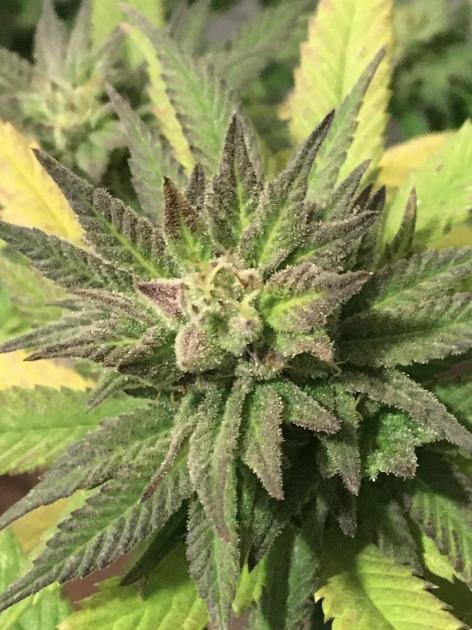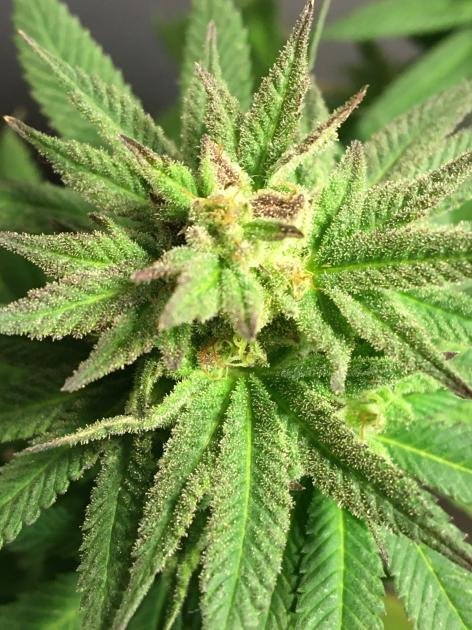 ---
The buds are very similar to the ones outdoors, except the outdoor has a waxy leaf. Other then that there both identical with those green banana terps. I am predicting more Banana Terps with the offspring.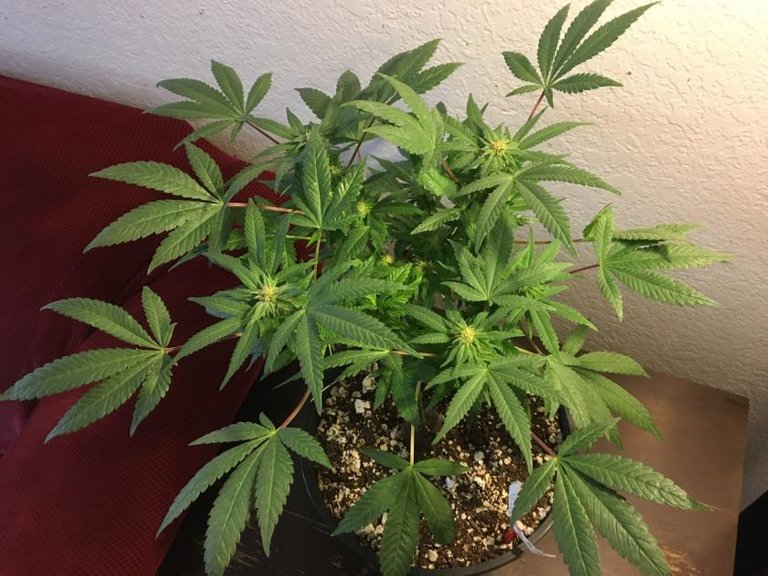 Here is another plant that I had no room for in the tent, and was going to get rid of. In fact I transplanted into a 1 gallon pot, and was going to let someone else worry about it. Well long story short, I did not. I am so glad. This is BMAC #2, and the terps on this one are like a rotten banana. Very exotic! So I decided I would also F2 this one for fun.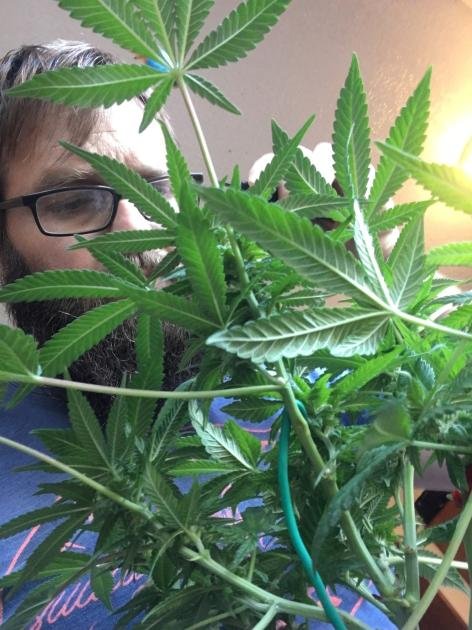 @cowboyblazerfan, who btw is the best grower here on the chain, said something that stuck with me in his post yesterday. "Plant scout". Meaning always inspect your plants everyday, for bugs, mold, etc, etc.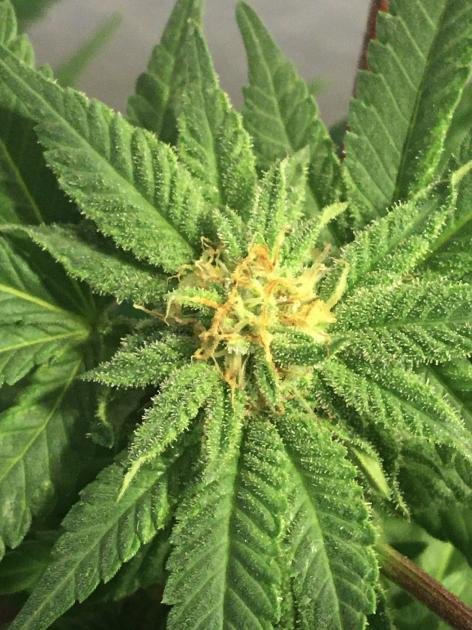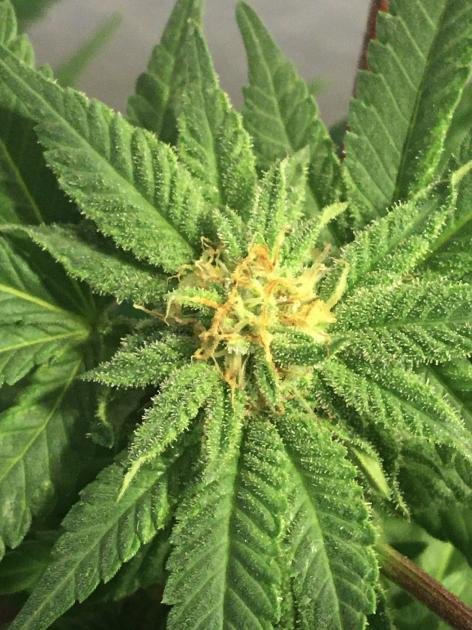 ---
So this is also under the "blurple", but I think here when there is more sun, I will just let this finish outside. The two in the tent are going to be more Sensi.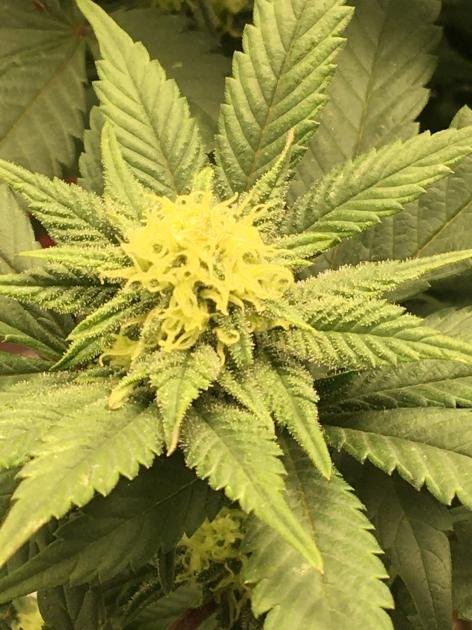 All day, and all night everyone smoking Sensi, Sensi!-EEk a Mouse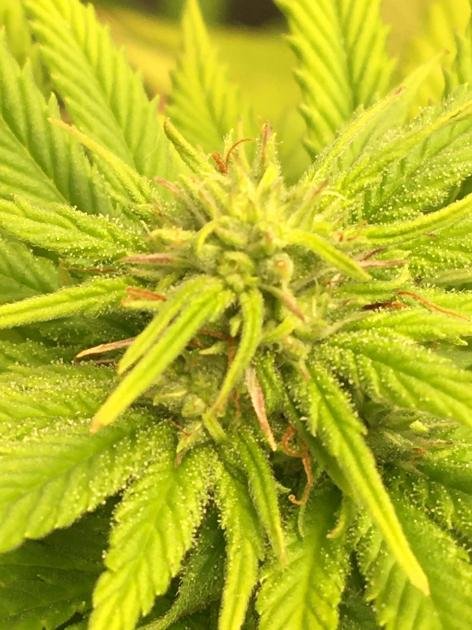 Silver Mac in its first stages of life!
So for those just tuning in, I am making the first Weedcash exclusive strain, Silver Mac. You can check out my last post here. This is Silver Haze that has been hit with Mac and Cheese pollen. The Silver Haze was gifted to me from @loonatic, and it is a classic old school strain. I am predicting a strain that helps your post game out, :) I have some cool stuff planed, and with the help from @logicaldude, I think it will be a huge thing for this platform. Also I hope this is the first of many. I want to sow my seed like Johny Appleseed did, but this time it will be digitized! Until next time, peace, and do not forget to get your @hashkings plots, and to check out Weedcash.org!




---
Posted via weedcash.network