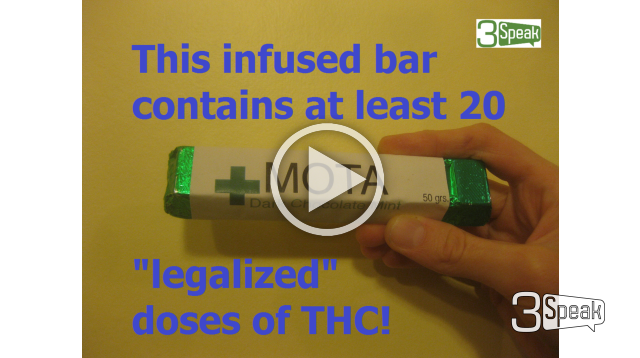 ---
Trick or Treat! The mainstream tries to scare the public into believing cannabis-infused foods & drinks are dangerous - and in need of strict draconian regulations. But are the warnings (and police enforcement) warranted? Let's compare cannabis to another drug commonly added to food and drink: Caffeine!
Originally aired October 2015, but YouTube has heavily censored and shadowbanned this content. 'Plant treatments for serious illnesses' is a topic now completely prohibited from their platform, so the entire Power to the Patients series has been made almost impossible to find or view. Thanks 3Speak and Steem for this censorship-resistant platform to spread awareness of cannabis truth, combating the lies and propaganda from the government and mainstream media!
This video is not legal or medical advice. We all must do our own research and take responsibility for our decisions.
Cannabis legalization is a lie! End cannabis prohibition!
DRutter
---
▶️ 3Speak