Greetings Steemians,
Yesterday I had a little NEWSTEEM Spaz Out, but my bi-polarity expressive way of being is back to what I would consider normal. I'm sure this still doesn't fit any semblance of the official narrative of what normality is, but all in all, doing pretty good here.
Thank you to all of these fine Steemians for stopping by and offering me some words of encouragement:
@slobberchops
@luegenbaron
@steevc
@edicted
@elianaelisma
@quotes-haven
@crypto.piotr
@skramatters
You all helped pull me out of the dredges of future insanity. I really appreciate the kind words, and I hope you don't mind the tags. If so, let futuremind know, and I'll happily update the blockchain to give the illusion of being erased.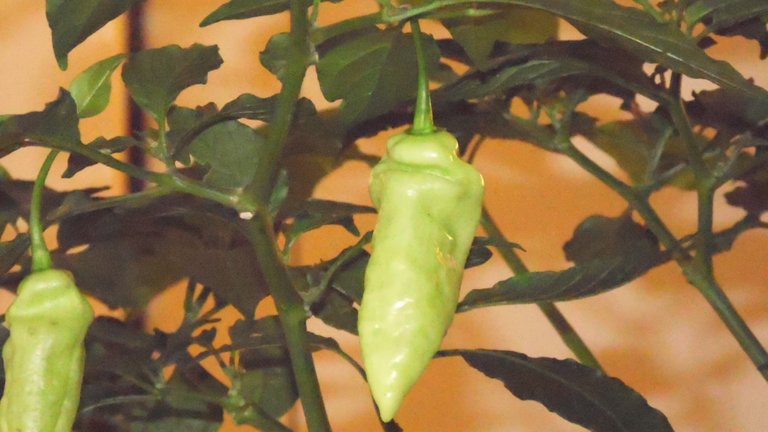 I want to talk about a couple of things in this post. First, I powered up 420 Steem.


Woot! Steemworld

And I've also been excited about #weedcash. My @imaginary-friend won't leave me be over the fact that https://www.weedcash.network is amazing, and has massive potential for future growth..
She told me to ask you guys and gals what you think of it, and I suspect she wants to give out some weedcash votes. So what do you think of weedcash? :)
Ok, moving along. This amazing Bhut Jolokia plant gave me quite the scare a couple of days back, and reminded me that life is not perfect. It appeared as though it was dying, and I was ready to urgently harvest. My intuition said
USE YOUR FUTUREMIND POWERS AND CHILL THE FUCK OUT.
I mean, it literally said something like that.. So, that is what I did. I just chilled out, and let the plant continue on. To the best of my observational abilities, I can say confidently that it has sprung back to life, and is still producing. Awesome, everyday I look at it and am reminded of the fact that I might need to call an ambulance after the ghost pepper challenge. But that is fine, I like living on the edge sometimes, and the things I've survived have made me very much unafraid of things such as a pepper. (That is not to say I do not respect the power of this pepper, I'm just gonna eat it and have faith that I'll be fine.)
You can see some damage that occurred during the plants rough moment. (I think it was too much rain water, don't know for sure.)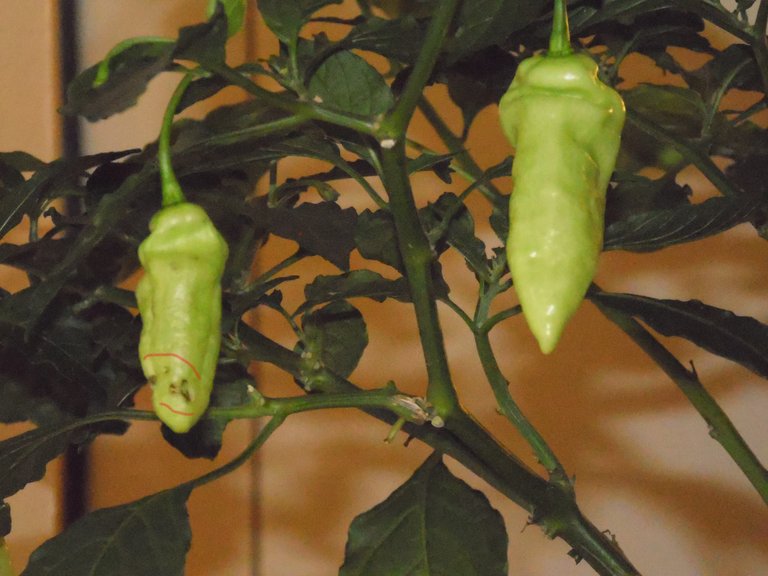 If anyone knows what caused that, feel free to let me know.
Otherwise, this plant is doing very well, but for some small damages to a few peppers.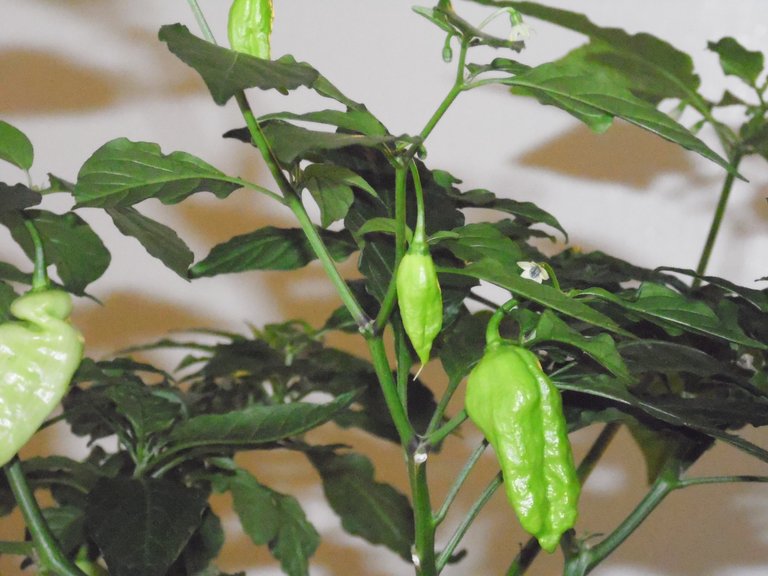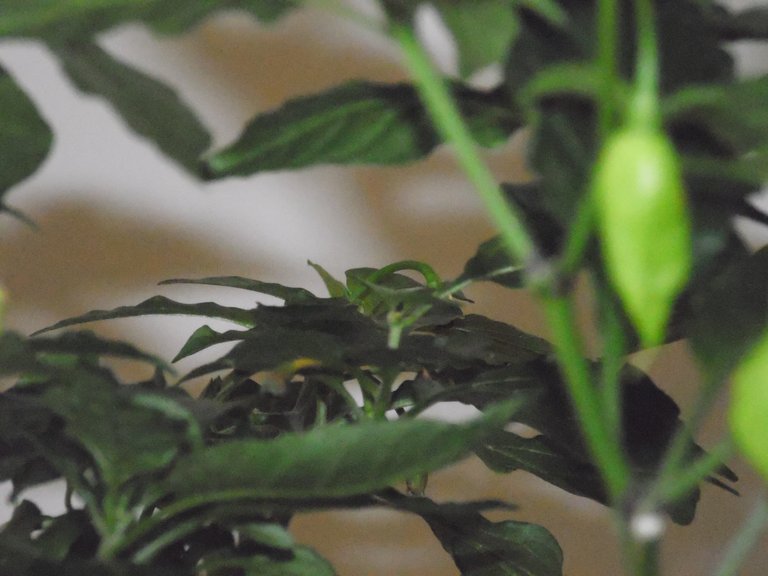 I've started moving the plant inside at night, due to the low temperatures with season change on the way. Day time is still sunny and warm, so I move it back out in the morning.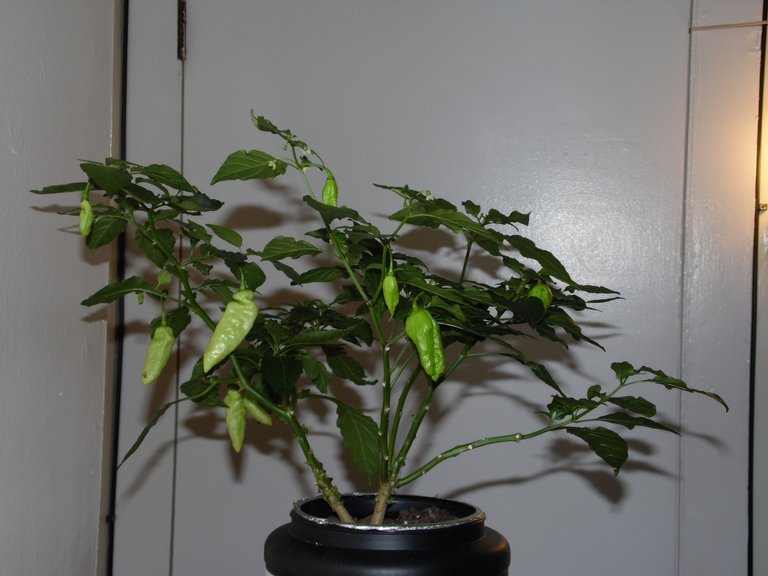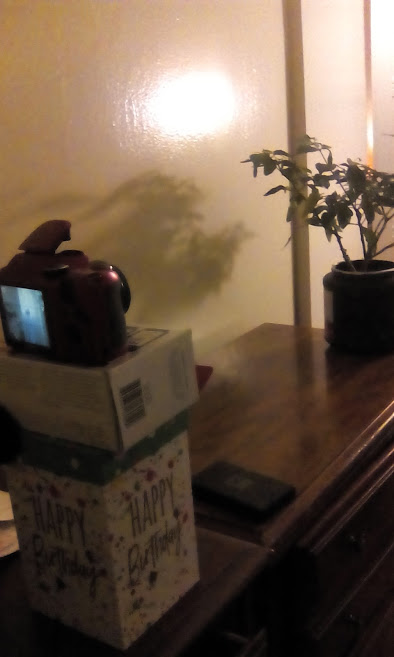 That's it for now Steemians! Thank you for stopping by. Don't forget to tell @imaginary-friend what you love about weedcash! ;)

Much love,
@futuremind