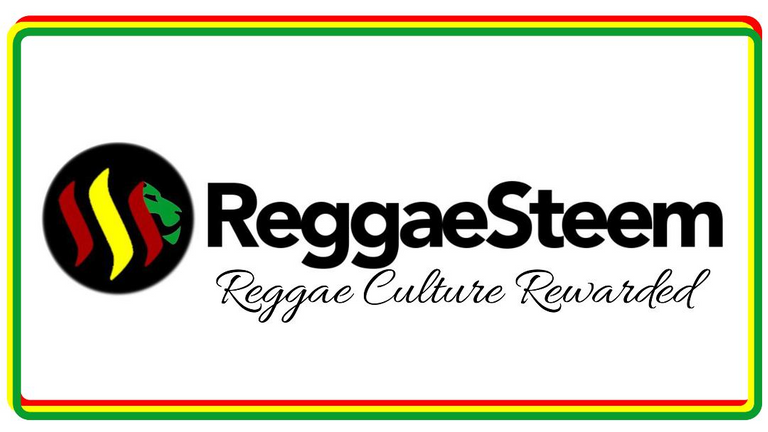 Introducing ‪ReggaeSteem.io‬, Reggae Culture Rewarded
What is ReggaeSteem?
ReggaeSteem is the new home for reggae music and culture on Steem. A new global hub for lovers of the culture to converge, share creations, ideas, feedback and consume quality content-- all while getting rewarded.
Our ReggaeSteem SCOT Tribe built on the steem blockchain enables us to attract this very influential global community. A community that is undervalued, full of development and known for setting trends and 'going viral'. We believe by merging the cutting edge technology of Steem and the robust global community of Reggae lovers, we can spread the wings of both the Steem blockchain and Reggae culture, globally.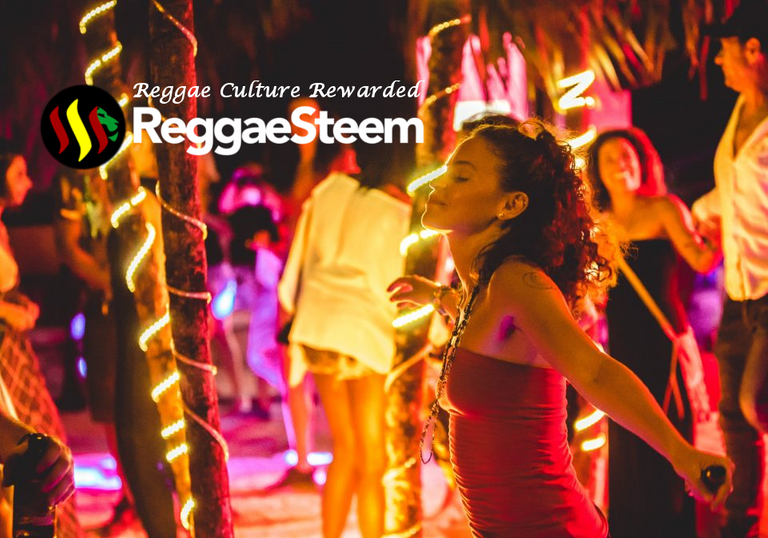 Why ReggaeSteem?
ReggaeSteem is all about Reggae culture and lifestyle. We want to serve this niche in a new way by rewarding them for promoting the culture. Post about food, fashion, artiste, music, DJs, Sound Systems, the latest news, gossip, events, history, art, products, marijuana, Rastafarian, healthy vegan eating, anything having to do with the zculture and lifestyle. ReggaeSteem is our ultimate Reggae culture social network where we are the content creators, the curators and for that we are the rewarded.
Use hashtag #JAHM from any Steem interface to post to ReggaeSteem.io and start earning JAHM today!
---

ReggaeSteem, a Business
Legal Entity: Beachfront Cryptography Ltd DBA ReggaeSteem (dba filed at time of posting)
ReggaeSteem, the service is powered by JAHM, a SCOT (Steem-Engine) token. JAHM is used to access promotions and incentives on the ReggaeSteem network (including ReggaeSteem.com and other social network accounts operated by ReggaeSteem). What separates us from many Steem Tribes is that we are building a business to directly benefit our members and their home communities.
Please note, the following features will be rolled out gradually,
however nothing below is a guarantee. By all means, this is not an
official road-map.
Traditional Advertising
Companies in and around the culture; party promoters, record labels, artistes, restaurants, producers and brands will be able to access advertising packages.
The Oracle-d Model = ReggaeSTEEMAZ
This aspect of ReggaeSteem is influenced by one of the most revolutionary models on the steem blockchain. Using voting power we will reward members of our community for fulfilling certain tasks. We call this group; ReggaeSTEEMAZ.
These tasks will be done for ReggaeSteem clients, in which payment and rewards to participating ReggaeSTEEMAZ will be facilitated by JAHM. Clients may choose from multiple payment methods and/or fiat currencies but will be required to own a Steem account.
---
JAHM Token Holders Benefits
Tours & Attractions in Jamaica Book a tour or attraction in Jamaica using JAHM Tokens. All tours are provided by reputable transportation services in Jamaica, or you may choose a provider of your choice and we can facilitate a crypto-friendly transaction.

Hire a 'SteemaGuide'
SteemaGuides are fellow Steemians and ReggaeSteem members who can help plan your trip around the island of Jamaica. Visit with your family and friends. Our SteamaGuides can even plan your perfect destination wedding or honeymoon.

STAKE & STAY IN JAMAICA
Stake JAHM and get a yearly complimentary stay in our partnered accommodations in Jamaica, conditions apply. More details and a list of participating hotels and resorts will be posted within the coming weeks. You can preview a list of pre-approved crypto-friendly venues at
BeachfrontCrypto.com/map

The JAHM Shop
Purchase goods and services in the JAHM SHOP and get exclusive access to discounts.

Community Charities and Sponsorship
Many schools, music clubs, sports teams and programs can use our help in Jamaica and the Caribbean. In time we can vote on different initiatives to throw our ReggaeSteem support globally, wherever it's needed most.
---
We are continually looking for partners to bolster our dynamic and intuitive reggae ecosystem. Got an idea, talk to us in our Discord or Telegram group. We are welcome to ideas and feedback. Our mission is to bring value to the culture.
Interested in joining our team? Visit
https://www.reggaesteem.com/careers
---
JAHM Drop Distribution

There will be a 3-staged airdrop, culminating in a mega 1m Mega JAHM drop in 3 months:
Drop 1: Seven77 members and Steem accounts that have been posting
about reggae culture.

Drop 2: Weedcash, PAL, SteemLeo Stakers ( Within the next 48 Hrs)

Drop 3: 1m JAHM Incentivized bounty to get traffic/content on our platform from real-world marketing initiatives and Steem on-boarding. For more info visit here: https://www.reggaesteem.com/jahm/
Note: There was a pre-launch bounty exclusively for Seven77 members. ( A part of Drop 1)They received 777-1077 JAHM for creating a post about their favorite Reggae Song and artiste, while helping us to test ReggaeSteem
---

*J symbol for illustration purposes only.*
JAHM-NOMICS (Tokenomics)
Token: JAHM

Token Type: Utility

Max Supply: 100m
Initial tokens minted and distributed:
Team: 12.6m (4.2m each @dmilliz @miyard @donald.porter)
Development: 6.2m (@beachfrontcrypto)
—3.1m allocated for sell walls
—3.1m for reserves
Promotions/Incentives: 6.2m (@reggaesteem)
—3.1m allocated for Aridrops (see below for details)
—3.1m allocated for incentives, ambassadors and moderators
Total minted: 25m JAHM
An initial Sell-wall has been placed with 1m JAHM at .03 STEEM/each. A total of 30,000 STEEM. These tokens (if sold) will be used to fund the next couple stages of development and help us on-board local Jamaicans on to Steem. ie SCOTBot features, INV Tokens for new accounts and local newspaper ads, radio ads, flyers, events and meetups.
For more details on JAHM Token and it's distribution, visit
https://www.reggaesteem.com/jahm/
---
Let's get JAHMIN! Delegate to @ReggaeSteem and get curated by our SP (on your #JAHM posts)
Thank you for reading. We look forward to growing with Steem and bringing the culture of Reggae and an entire nation onto the blockchain.*

-- #TeamReggaeSteem : @dmilliz @donald.porter @miyard


Website | Steem Tribe | Careers | Discord

---

Posted via ReggaeSteem.io | Reggae Culture Rewarded