In case you wanted to read the first 4 parts of this story I included links below if not I quoted the last little bit from part 4 so you know where I left off. Constructive criticism, comments, questions, compliance, all welcome in the comments below.
On the prowl with Mistress AvA part 1
On the prowl with Mistress AvA part 2
On the prowl with Mistress AvA part 3
On the prowl with Mistress AvA part 4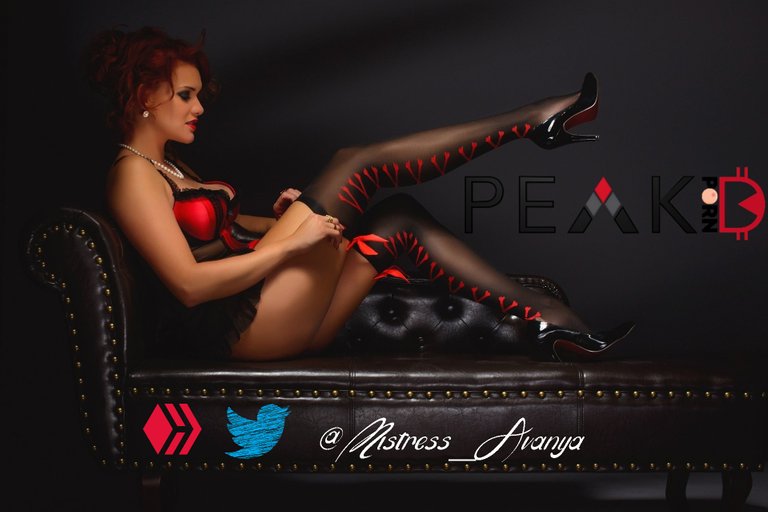 He walked over to the opposite side of the petal filled tub and grabbed 2 glasses of wine, he passed me one and drank the other in one gulp, then set it back down. Then he grabbed the honey-soaked, weed stuffed, Black n' Mild, lit it, and passed it to me. I drank down my wine and we smoked the blunt and discussed going to the club again, tonight.
By the time we finished smoking the water had cooled and the night air was chilly, at least my breasts thought so. He helped me get out and wrapped me in a towel then picked me up and carried me cradle-like into the house. When we got into the smoke room he placed me on the couch and went to get dressed I grabbed my things and headed to the bathroom, Getting dressed and glorified in record time I was out of the bathroom and heading to him. I walked back to his room to let him know I had forgotten to bring proper shoes for dancing, when I heard his voice in a hushed tone I paused outside his room and tried to listen harder. I made out that he would meet someone there tonight. I shrugged it off and walked in as he was hanging up his phone.
I cleared my throat and began, "I forgot to bring my heels". With a start, he spun around wearing dark blue jeans and a polo styled shirt with a trippy diamond pattern on it. "Do we need to stop at your place then on the way?", he asked. "I can go grab them and meet you there", I offered, thinking he was like a chameleon with all his different looks. He has turned around and was still fidgeting with stuff on his dresser and he replied, "Yeah, uh, sure no problem", distractedly.
I was on my way home and I couldn't get my mind off my new lover, his attention to detail, the way he always saw to my needs before his own. He was smart, funny, very attractive, had his own place, was independent, and could cook and clean. He smoked weed, loved a lot of the same things I did, and seemed to have placed me on a pedestal. Something kept nagging at me though like I'm waiting for the bad thing that always happens to happen. Shrugging it off I encouraged myself to just live in the moment and enjoy what I had and hoped it lasted.
After arriving home I sat on my new monk bench to remove my shoes. As I slid them off I gripped, kneaded, and massaged them just as he did earlier. I thought about all the times we had sex in the last 22 hours. I had a full stomach, smelled of magnolias, gardenias, and roses from our fuck fest in the tub. He was so romantic and sweet. I sighed as I stood and left my bag of supplies and clothes from his place in a compartment under the seat of my monk bench. I ran inside and slipped on a different dress that I felt matched his shirt better. It was a spiral pattern but it had the same colors as his shirt. Then I switched purses to match also. I rolled my eyes at myself, thinking my changing was a bit ridiculous as I walked past my reflection in the full-length mirror on the way out.
As per usual I smoked a cigarette on the way and found a parking place not too far from the door. I got out and scanned the parking lot, I saw his truck but not him. So I went ahead and went through the security to get in, noticing it was the same guy as the last time, and briefly wondered if he was permanent or just a fill-in for the regular guy.
As usual, the first step into the club was a bit disorienting and I closed my eyes for 15 seconds to let the darkness adjust. When I could see I saw my group of friends and headed towards them. I greeted everyone and didn't see my lover anywhere. I asked them if they had seen him and everyone said they had not. I excused myself to get a drink and decided I would use the restroom first. SO I veered to the bathrooms. I started to walk into the women and remembered the ladies were usually reserved for people fucking or doing drugs or both so I went into the men's. I walked in and two men were making out and another was doing a line off the counter a woman was half passed out on the toilet and I went into the stall closest to me did my business and left.
I went to the bar and ordered two lemon drops and a vodka and tonic with a lime twist. I kept scanning the room to find him and to no avail. When the bartender passed me my drinks I handed him my credit card and asked to open a tab. I took both shots simultaneously and went to my friend's section again. I sat there for over an hour watching the front door and scanning the room. Finally, I decided to get some fresh air so walked out toward my car. Another group of friends called out so I went over to chill with them for a bit. I took out a cigarette and the girl said, "I'll trade you" waving a blunt around. I handed her the cigarette and took the blunt, taking a few hits then passing it. I stood out here for about 30 min and decided to go back inside.
I sat back down forlorn and a bit depressed until my very gay, trans best friend pulled me to the dance floor. We danced and my spirits brightened, I told her (as she was dressed feminine tonight) all about all of my adventures for the last day. He said dreamily, "I wish I could spend a night in his arms, girlfriend, you need to put that one under lock and key". I smiled then, briefly, then thought about how he still hadn't appeared and we hadn't made more plans for after, I had figured we would plan as we go. After we had danced several songs and I was getting a bit thirsty and in need of a reprieve, I headed to the bar and my friend went to the restroom. I ordered another lemon drop, vodka tonic, and a screwdriver for her. Pounding back the shot I put the glass on the counter and asked for my tab. I had it all paid and my friend was standing there with a look of horror on her face, I raised my eyebrows knowing she must have seen something interesting in the restroom, we would often regale the different stories we found in the restrooms of the underground clubs. I handed her her drink and was already sipping mine when she yanked me towards the lady's room. A feeling of dread washed over me and as the door opened that unease was switched to anger. His eyes were shut, and his head was thrown back and ecstasy smoothed his face. I don't know if it was cause I was still standing in the doorway or if I had let out the frustration in my voice but his eyes opened and they met mine with a look of embarrassment. He was tied between two doors a guy was fucking him from behind and another was sucking his dick. I spun around and walked past everyone and out the door.
I got to my car and knew I shouldn't drive yet so I rolled a blunt and about halfway through it my friend came out to join me. She offered to drive and said we would meet the others at the coffee shop, it was different than the diner we usually went to and he didn't know about that place yet, I nodded my approval. They had poetry, music, game, and art nights. Tonight was poetry and several of my friends would stand up and read aloud something they wrote or something someone else wrote but inspired them. I needed to get away and let my mind empty of everything.
I knew I was angry and wasn't sure why at first. I had gay friends and the fact he was with men didn't piss me off, not really, I would have been just as pissed I decided if it had been two women instead. We never discussed a relationship, I hardly knew him but I had wanted to know more. I had started getting the warm fuzzy feelings in the very short amount of time we had spent together. The thought of his face slack in ecstasy flashed into my mind and it hit me like a ton of bricks, I was jealous, not that he was getting fucked two ways but that he did it without asking me if I wanted to join in. I thought about how attentive he had been with me and the way he made me feel special and couldn't understand why he wouldn't include me or tell me to fuck off if he wasn't interested anymore.
The coffee shop went by in a flash I was so lost in thought I didn't remember clapping or cheering on my friends I didn't remember any of the poems said that night except one of my favorites, "The Raven" BY EDGAR ALLAN POE. I thought to myself, "'Eagerly I wished the morrow;' to forget the happenings of the night '—vainly I had sought to borrow'; him in his entirety to keep without fight".
I went home in a daze, put on my fuzzy pajamas, and set my alarm clock for work the next day. Then I brushed my teeth and curled up in my nest of a bed. Surrounded by feathers I slept heavily.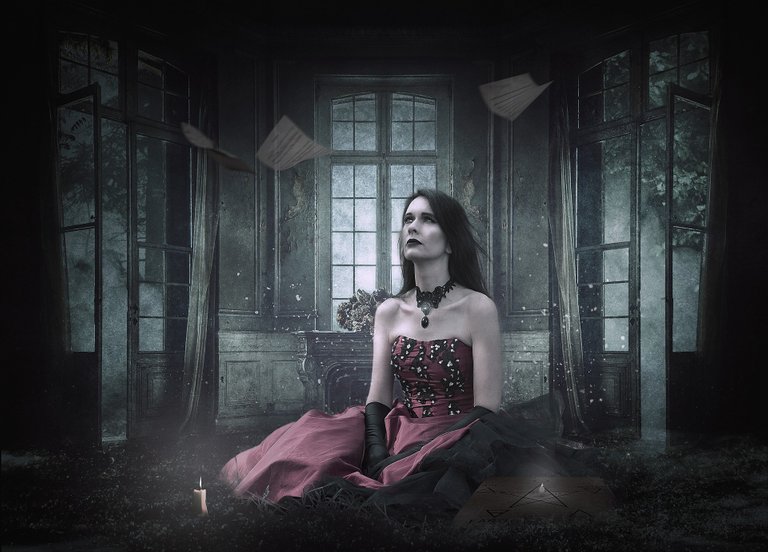 What will happen next? Find out soon!! I half wrote this when I was sick and it was all over the place I think it took longer to fix this then it would have been to just re-write it. I have some shocking, erotic, and fun stuff coming up.
Notes to self: Thera-flu doesn't equate to a thorough write from me.
Images from pixabay.com, pexels.com and/or unsplash.com and altered for my pleasure.