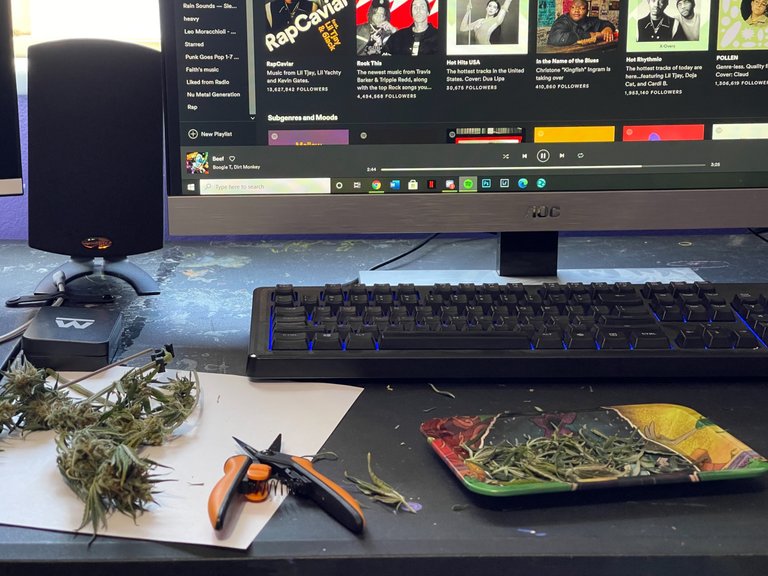 Time to relax to some awesome music and grab my shears up trim up the buds I harvested from my first Northern Lights plant.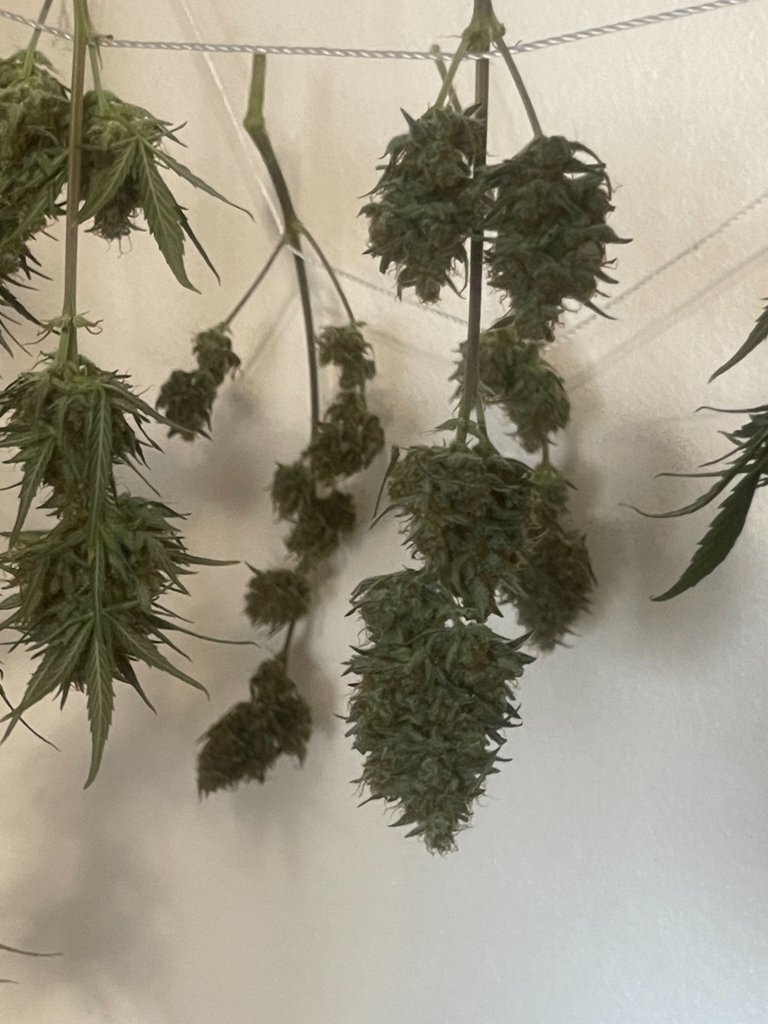 I have been watching a few different techniques about trimming and there are a lot of different ways to trim and when to trim. I am doing a wet/dry trim. That means that I let the buds hang for like two days and trim the bigger stuff off while they are still wet. Then after those dry for about 4-5 more days, do some fine trimming to shape the buds up nicely.
Right now I am focusing on the larger leaves that don't have any trichomes on them. They are still a bit wet and easy to trim. As you can see, the buds are getting a decent shape off this first trimming and doing a wet/dry trim should give the buds a more dense feeling instead of having these larger leaves that will make them a bit more airy as they dry.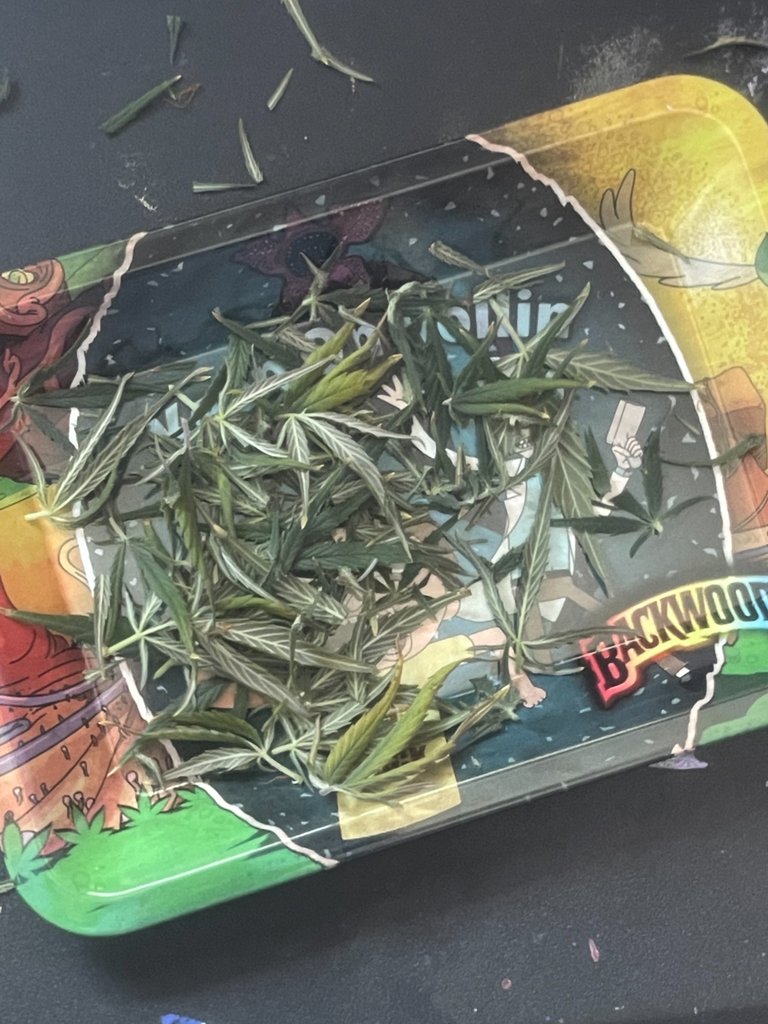 So for the next few hours or so I will be in my grow room listening to music and trimming up some bud.