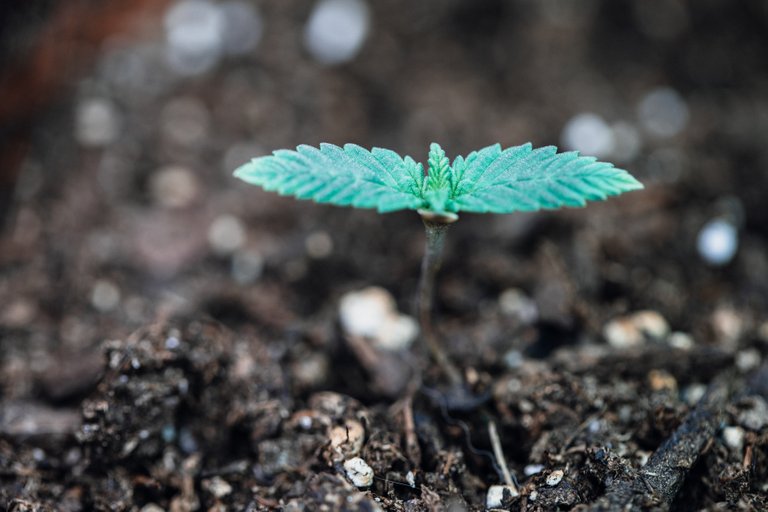 Photo by me
Happy little plant

Today has been a great day so far. My grow tent set up came in the mail and I was able to get it all set up.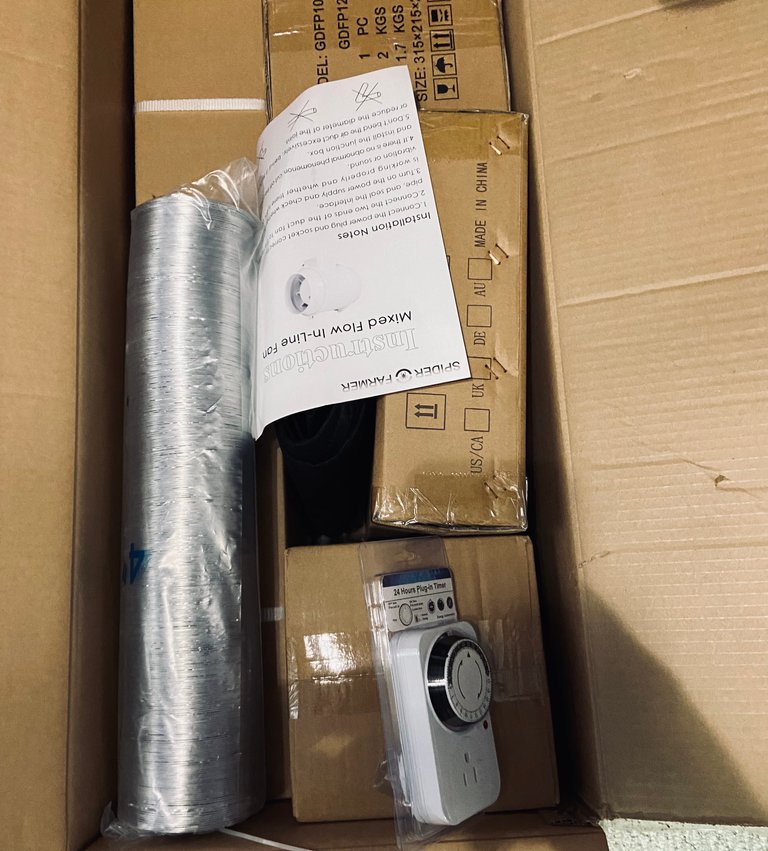 Photo by me
Last week, I ordered this grow tent setup from Amazon. I knew it was pretty pricey at $420, but I see it as an important investment for my plants and my future in cannabis.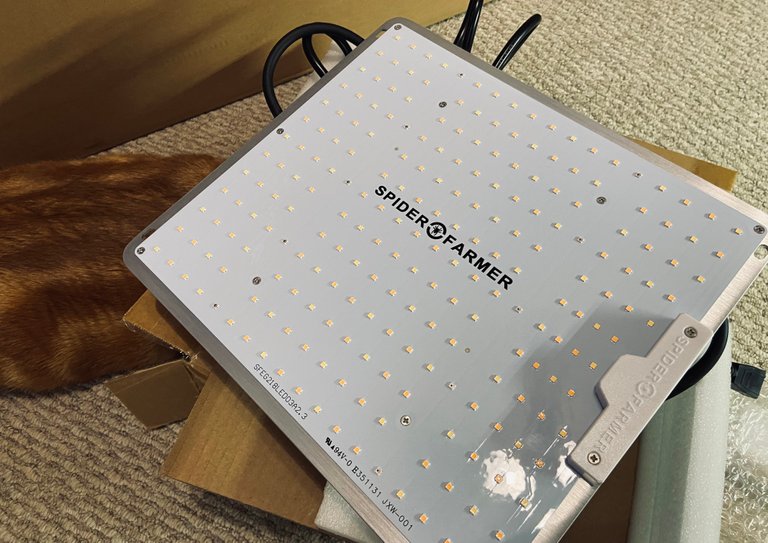 Photo by me
The LED light that came with it is a really nice quality that can get super bright. It made my son see a checker board pattern for a few minutes after showing him the brightest setting on it.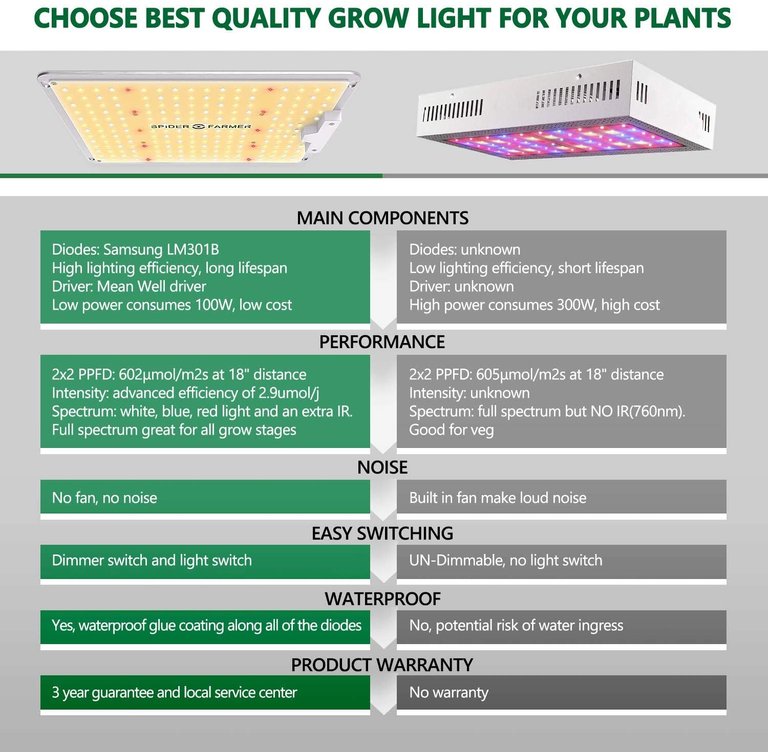 source
The lighting is one of the things that I wasn't too sure about when I was buying everything, but @jonyoudyer said that this light is pretty good and he has been one of my go to sources of info here on the blockchain.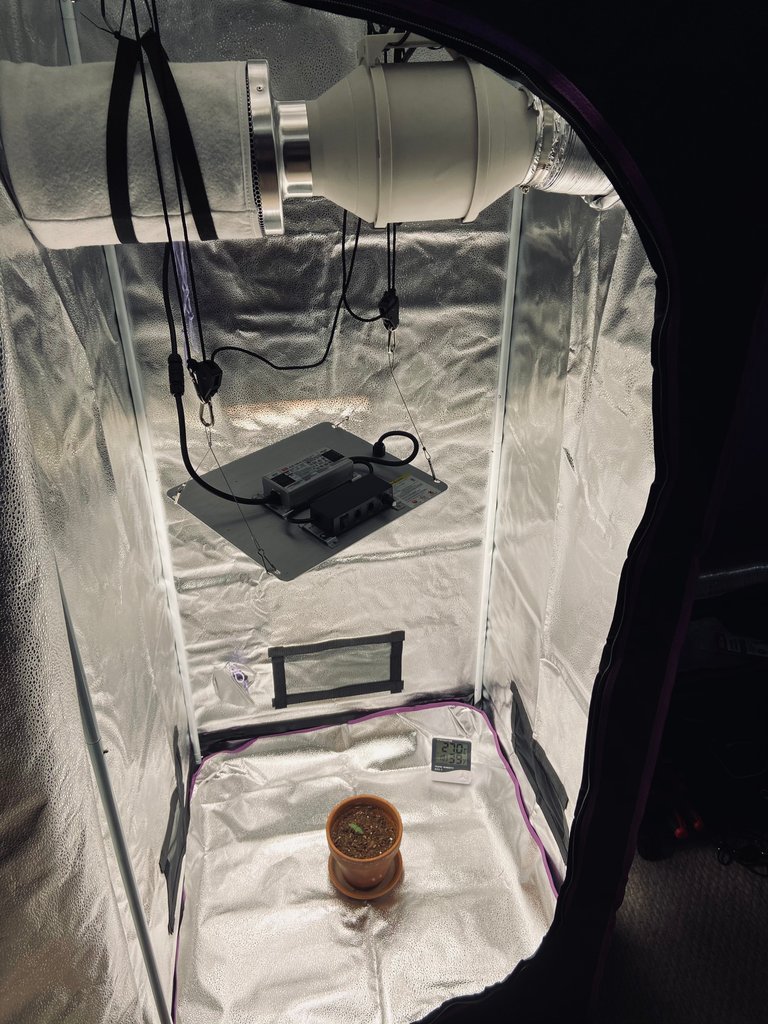 Photo by me
After an hour or so and a trip to Walmart, I am finished putting it all together. I've got my lights on a timer to turn off for 4 hours every night and then turn back on for the other 20 hours of the day.
My plant looks lonely in there all by itself, but I have some seeds in the mail right now and I will be adding a few plants to the tent once they come in. I have Gorilla Glue and Northern Lights on the way.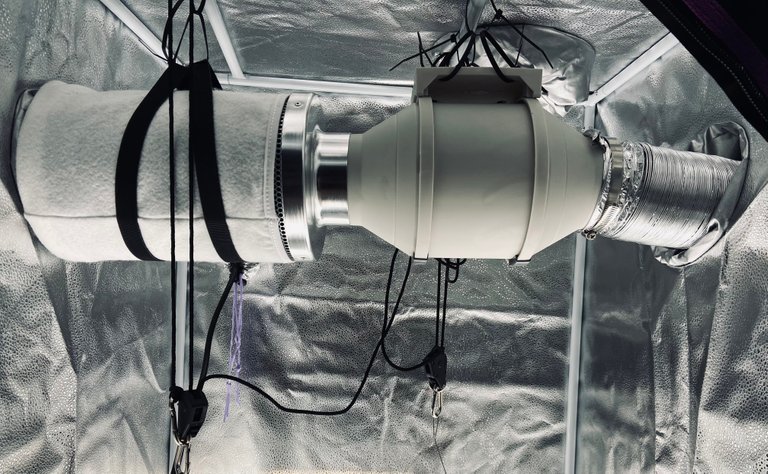 Photo by me
Hopefully this ventilation system works well and is able to keep the smell down once the plants start to put off that amazing smell. It looks like a science project with how it is all dangling from the harnesses and zip ties, but I didn't realize this tent was going to be so small inside. I think I will be able to hold 3-4 plants in there, but that will be about all that could fit.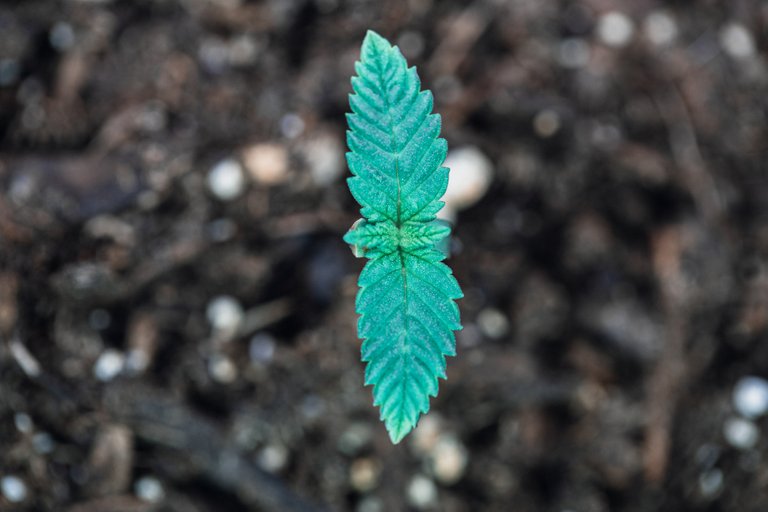 Photo by me
Right now, my plant is just a week old and I am looking forward to see how it grows. I don't know if this is a male or female plant, so I am glad that it is a bit older than the other plants I am going to have in there, so if it is a male, then I will be able to remove it. I got feminized seeds, so I won't have to worry about what sex my plant is.
I am looking forward to the future with my cannabis growing. One of the main things I am excited about is having enough cannabis to experiment with and find out all the different medical benefits that the plant will provide. My wife and I have even been talking about moving up to Oregon where I can grow legally and be around some professional growers. We have some friends up in Oregon and it would be nice to be around them.
There is so much more to cannabis than getting high with it and I wish that more people could see that. Anyways, thanks for taking the time to stop by and check out my grow set up. You are awesome.