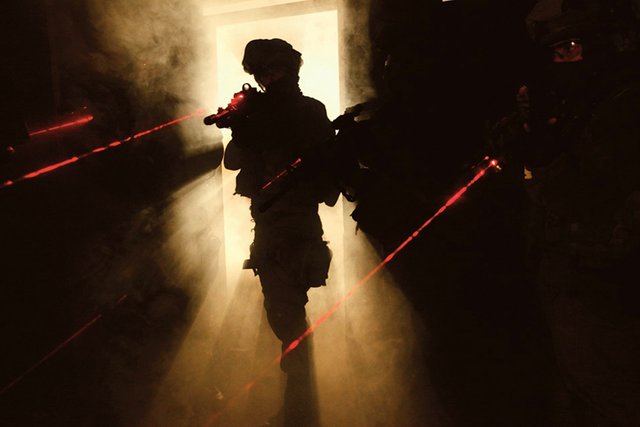 SWAT raids are arguably more deadly than cannabis itself, but that hasn't stopped the government from utilizing this commonplace tactic to crackdown on grow operations in various places. A full tactical unit to deal with some controversial plants that have been known to bring healing to people for centuries.
When SWAT shows up and goes after the growers and plants, the media calls it a "drug house" bust, but it's also simply
a bust of a house with a few plants
. Of all the criminal activities they could've focused on that day, such as investigating the fastest rising criminal enterprise in the country
like human trafficking
, instead they are focused on retaining community
safety by capturing some controversial plants and what are likely to be peaceful cannabis users
.
Just recently, a SWAT team in California, dressed in full tactical gear, raided what was suspected to be a home with too many cannabis plants. This, despite recreational legalization in the state and it having one of the largest cannabis markets in the world. In this scenario, the neighbor of the grow house had allegedly complained to the state on multiple occasions about what they had seen, plants growing, and about the unappealing smell they allegedly had to endure while passing by.
A discomforting smell or someone's personal feelings being triggered are all it takes to prompt some individuals to call for a SWAT team to bring a life-or-death situation to someone's front door on one random Monday afternoon.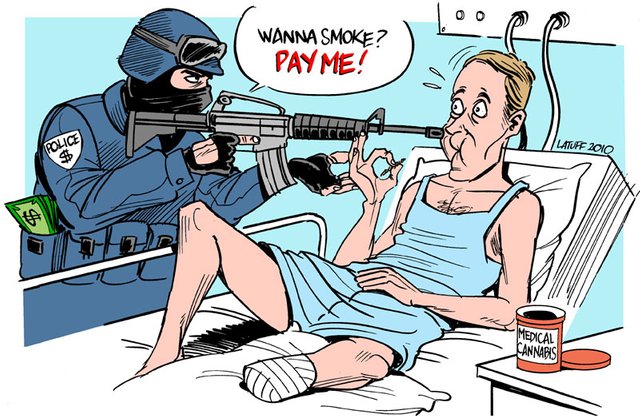 There have been numerous occasions where SWAT teams have launched various drug raids only to end up wrongfully targeting the wrong house and many innocent people have lost their lives as a result. Heavily armed tactical police units shouldn't be necessary for policing plants and what are essentially peaceful personal choices.
Why create a criminal where there isn't one? Why ruin a life that is arguably striving to help and improve others? What does it say about a society that doesn't allow people to grow their own plants on their own property without being subjected to a SWAT team in-return?
Over the years we have witnessed as thousands, tens of thousands of individuals have passionately called on the state and local authorities to respect their natural right to trade and grow this plant, but those calls are ignored for decades. But yet it only takes one or two voices of complaint to gear up the SWAT team response and crackdown on some houseplants. They should be ashamed of themselves for wasting their time and the communities resources on perpetuating a war against personal freedom.

Related Posts: