One of the big difficulties for Tribes is how to generate use cases for their token. Whilst we have been primarily focussed on curation and bringing rewards to people sharing natural medicine wisdoms, we are still looking forward to the potentiality of using LOTUS coin as a barter for goods and services. Whilst a larger marketplace is yet to exist on Steem, we do have a marketplace with align with at Homesteaders Co-Op, particularly their 'natural health' section but also homesteaders products that are born from resilient, sustainable and ethical earth centred practices. We also have many coming to this type of social media with the hope of marketing and selling their product in other ways too.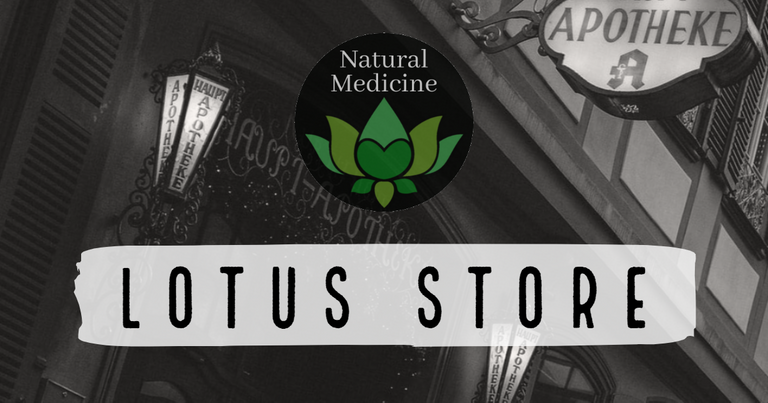 For now, if you are happy to accept LOTUS for your product, idea, service or therapy, we suggest you use the tag #lotusstore along with #naturalmedicine. We've made this a little easier to see on www.naturalmedicine.io, where we have re-arranged the tags on the left hand side:

The idea is that anyone who might see the front end from 'outside' can quickly see that this might be a good place to network and engage with clients, or if they are already here, perhaps advertise their products and services to the broader blockchain. We are hoping it will be easy to quickly view people selling goods here (provided they are 'natural medicine' related in some way - check the other tags to see if your product 'fits').

Case 1
You are a therapist who writes articles pertaining to your trade, helping with exposure to your business. Using the #lotusstore tag along with #naturalmedicine helps increase visibility to your site. You might post once a week specifically about what services you offer - online naturopathy consultations, e-books, herbal tinctures, tarot readings, online astrology sessions to name a few, and by using the tag #lotusstore along with #naturalmedicine will make these services easily viewable on our site.
Case 2
You sell your own CBD oil, and wish to advertise a new product. By writing a post about it, and tagging it with #lotusproducts #naturalmedicine, people can quickly see where to buy your product and whether you accept LOTUS for this. You then drop your link in the Discord channel #lotusstore to get more exposure, and send an amount of LOTUS to @null with your post memo so your natural product hits trending.
Case 3
You are a vendor on Homesteaders Coop, and whilst you aren't directly advertising your products on this day, you're building interest in your business by showing your readers how you operate and what your ethics might be. At the bottom of your posts, you always advertise your product anyway, so you use the tag #homesteaderscoop #naturalmedicine so people can learn about you as a vendor.
When you list a new product, you might like to use #lotusproducts #homesteaderscoop #naturalmedicine, and state whether you are happy to accept LOTUS or not for your product, and arrange payment with your potential buyer based on trust. Whether or not you accept LOTUS, you might want to send an amount of LOTUS to @null so that your product hits trending and is more visible to users. You then go and drop your link in the #lotusstore in Discord so that members there can see what you have available.

**Wondering how to send Lotus? Simply click on your WALLET and click 'transfer' and enter the @username. Easy! And we've also put a link to a trading DEX that works beautifully - SteemLeo simply requires exactly the same key password as NaturalMedicine.io as we're both on the same blockchain! Too easy! Find the link on the right hand side of our site by clicking the hamburger menu.**

Oh, and if you're wondering what tags to curate? Our curators look at most of these tags and much more! Check out www.naturalmedicine.io for a full list of supported tags.
| naturalmedicine | health | healing | yoga |
| --- | --- | --- | --- |
| spirituality | herbalism | homesteading | innerblocks |
| vegan | meditation | wellness | cbd |
| qi gong | keto | tai chi | herbs |
Thinking about writing a #naturalmedicine post this week? We have upvotes to burn and will resteem the best of you to nearly 1,000 followers! Go you! We're also resteeming on our @uplotus account, so go give that a follow too! That's the one where you'll see the LOTUS rewards.
All the curation and author rewards in LOTUS for this post will be burnt to help the ecosystem.

We need YOU! Please consider delegating to help keep this collective going. The minimum entry for membership is 20SP (free for members under 150SP), and helps give YOU upvotes, contests, meditation sessions, an awesome discord support group, and so much more!
50SPII100SPII200II300SPII500SPII1000SP