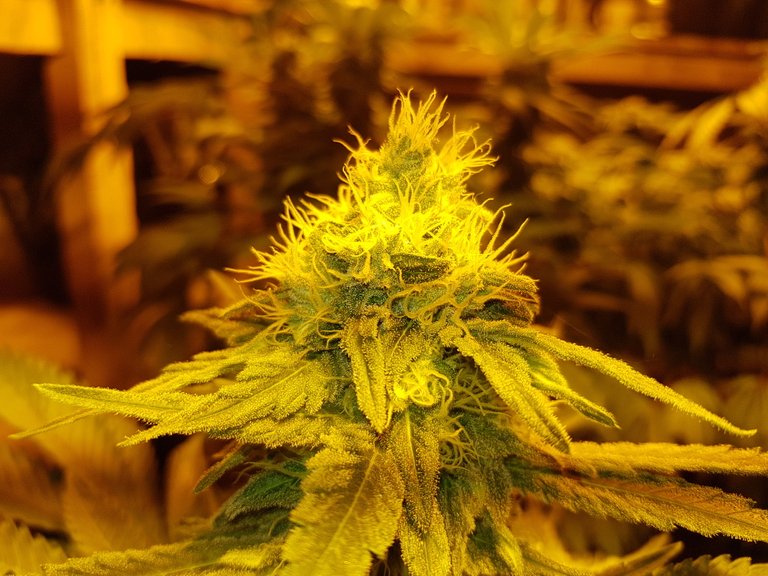 A Quality Smoke incoming!
As we near week 5 already we have full structure showing on the Delicious Seeds 11 Roses and she looks amazing to say the least! its a shame this isnt a better yeild but the quality of this is just immense.
I must pay extra gratitude to this baby as i will not be continuing her after this run. I ha e decided to try a different seed but from the same seed bank with a very good back cross history.
I have enough meds for this season to now kick back and await the last of the cures.. but i am hoping to start collecting pollen from one last cutting of her just to have a play with! 😎
I will certainly keep that one posted up with regular insight on how I cross my faves.
Follow me @callmecrypto and as always big ups to all the bud lovers @canna-curate and @weedcash for a great community!
---
Posted via weedcash.network