It's only the last 35 years that Thailand succumbed to western Christian influence and made Cannabis illegal. It comes from here, it grows like the proverbial weed here (hence the name) in ideal natural, northern Thai, organic conditions, and it has been part of the local Traditional Thai Medicine culture for eons. Until the American missionaries came, post Vietnam war. Even in the 1980s and 1990s, weed was cheap, plentiful, organic, local and very easy to buy here in Chiang Mai.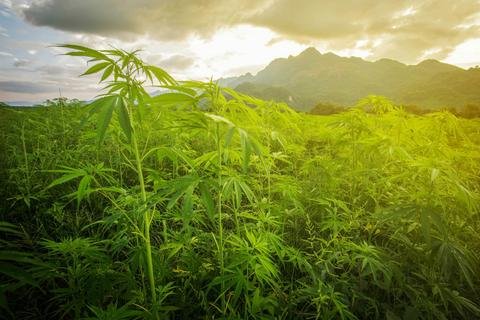 And then came western-American style prohibition. HEAVY jail time for possessing even small quantities of cannabis. Trafficking? Yes, Thailand DOES still execute drug traffickers and not always with an international public news release on the side.
Possession and use of cannabis for recreational use remain a crime, as does selling or prescribing it unless you are a registered Traditional Thai Doctor, licensed and trained specifically in the dispensation of one of the 16 approved ancient herbal formulas. No, you won't be able to import cannabis oil here legally, anytime soon.
You see, unlike the western world which is competing for bigger-stronger-higher cannabinoid levels and new strains, Thailand has chosen to return to old, traditional, herbal formulations which use wild cannabis strains as a base, and which blend it with other, complementary Asian herbs.
A western friend made this remark on my facebook post just yesterday:
"I was with American consultants and Thai investors this past week as they were passing through on a tour of potential grow sites and locations for labs. They have 1000 rai of land ready to go in Phitsanulok and more in Chiang Rai; the problem is that the strains they are working with so far here in Thailand do not have sufficient cannabinoids etc to make decent grade medicine. There is serious science going on in Colorado to develop strains that will flourish here."
Which is such a WESTERN way of looking at things. More, bigger, stronger makes better, faster medicine. NOT. Actually it is the antithesis of what good natural medicine teaches, and quite contrary to what the Thai Traditional Medicine ministry is working towards.
"Dr Marut Jirasetasiri, director of the Department of Thai Traditional and Alternative Medicine, said on Friday that his department had compiled 16 old formulas that had cannabis as the main content. Some of them were currently in use but without the cannabis content because it was previously banned." Source
Cannabinoids actually work optimally in synergy with other phytochemicals - there are many clinical studies suggesting cannabinoid levels are not the primary concern, but it's the helper phytochemicals which make them bio-available and enhance therapeutic effect. Here's one study but there are literally hundreds, if you care to wade through the bowels of PubMed and know where to look.
And so the western idea of producing pure cannabis oil with higher and higher cannabinoid levels as a magic bullet for everything from a sore toe to cancer and depression is being quietly sidestepped, Thai style, with the backing of science. Or, to put it a little more bluntly, the ancient Asian therapeutic knowledge is taking precedence over the dollar driven American idea of bigger is better.
16 ancient cannabis-based herbal formulations are in process of being approved by the Thai Public Health Ministry. These 16 formulations are obviously NOT being discussed or disclosed until patents are completed, but it is known that formulations include complementary Asian herbs which enhance the therapeutic effects of the cannabinoids.


Clinical trials of all 16 formulations commence in July, 2019, with an estimated 1000 people being tested with each formulation. You can read more about that program Here. Specifically, the Thai Traditional And Alternative Medicine Department has confirmed that it plans to grow only Thai strains of cannabis that were (and are) pivotal to the highly effective natural medicines
Thailand is bringing cannabis back to it's home - but as a part only of an incredibly rich, diverse, ancient healing and herbal culture.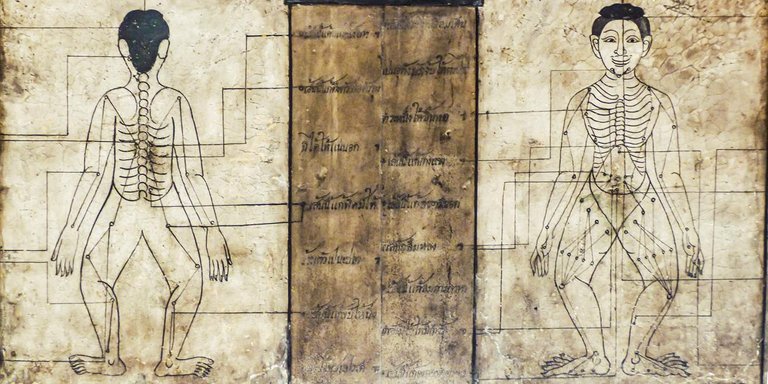 2,948 licensed Traditional Thai Medicine practitioners have already completed the training processes and are in the licensing process. The first 5 cannabis formulations are ready for debut. The Thai government - already a global leader in the production of NON-Big-Pharma generic medicines - has confirmed the cannabis formulations will be readily available at an affordable price.
Meanwhile, I quietly celebrate a culture which steadfastly believes in its own way, which upholds science and good natural medicine practice, which is no longer following America's lead on everything and which KNOWS the value of its own, ancient herbal medicine.
BlissednBlessed in my Thai natural world.
---
Prepared for the steemit @naturalmedicine community's challenge: https://steempeak.com/weedcash/@naturalmedicine/cannabis-as-natural-medicine-win-steem-weed-tokens-and-an-upvote-for-life-from-canna-curate
Come check out my natural Thai herbal business…



Pure Thai Naturals
@ecoTrain Quality Eco-Green-Sustainable Content on Steemit





Proudly contributing to @naturalmedicine




Grateful for the curation and support of @tribesteemup




Celebrating and encouraging Freedom, Truth, Happiness, Life and Love with @freedomtribe