Pretty standard image from my perspective. I help the locals get their internet installed occasionally and get to see this town from so many angles. Sometimes, they leave me alone and I get it all done myself. Sometimes they are helpful and it is like having an assistant. Other times, they are EXTREMELY keen, on edge, and overly helpful. This was one of those times.

People can be helpful for many reasons in this context. Perhaps they are bored? Worried I may damage their house with the holes I drill to run wires? Maybe they are just friendly and like helping out. To each their own and I take little issue with the reasoning. I am here in your home to help out, deliver internet, and get paid.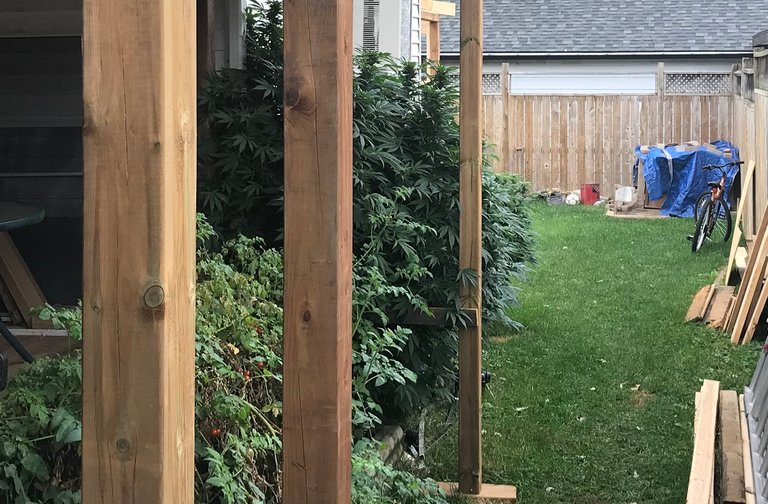 So, I am running a wire and get to sniffing. Either someone is having a party, or someone forgot to do his shirt laundry! Upon closer look, there are some interesting crops in the side yard?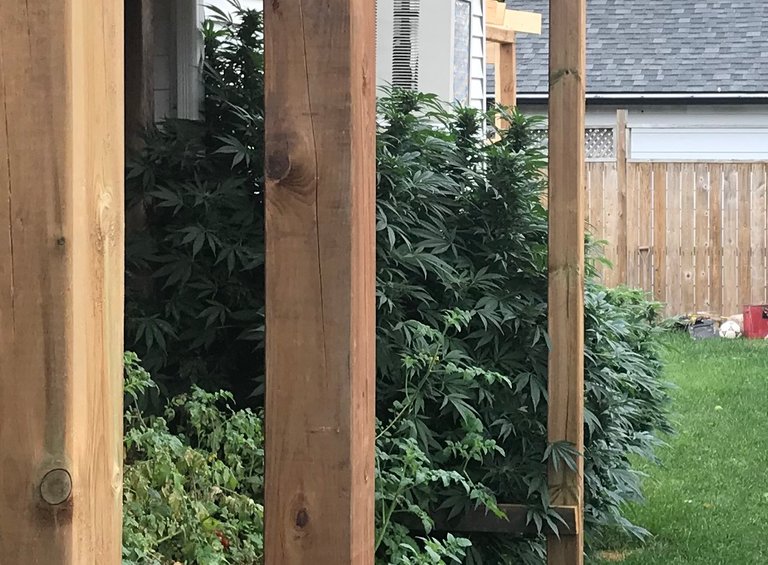 Ah yes! There is the reason for the interesting aroma and extra keen help I am getting. So WWZD? (What would Zeke do?)
Crack a joke? "Your secret is safe with me Cheech"
Say nothing?

In the end, I decided to stay the course, install the internet and say nothing. If I mentioned anything and some other townie infiltrates the grounds to help himself, he would have my words echoing through his head. Don't you put that evil on me Ricky Bobby!
With the legalization in Canada, it seems the stigma is relaxing and people are more free to consume, converse, and cultivate freely. The first 2 are true but there are rules about the third. You can only have a plant or 2, and it cannot be visible by anyone from outside the property. I suspect this fella may not have too much regard for the rules.


I wish him the best of internet speeds, most bountiful of harvests, and smallest amount of jail time if he is busted. ;)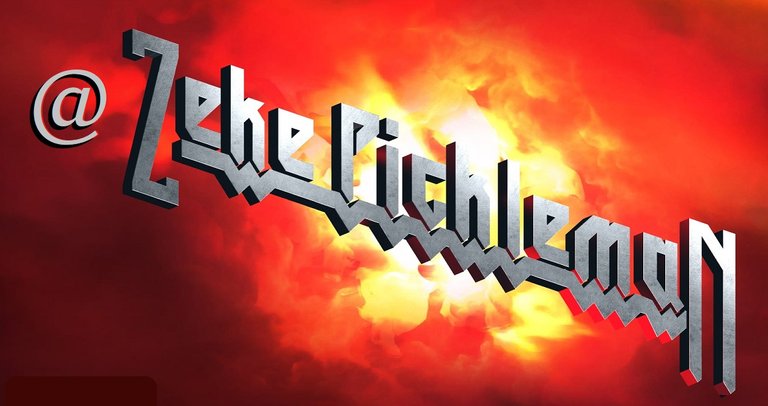 This has been another episode of Shit Zeke Sees. What would you have done?
---
Posted via Marlians.com