Morning fellow Steemians, Weedcash folks and Reggaesteem people.
I woke up with my head hurting from crunching my teeth all night. Didn't catch a good night sleep yesterday so when I woke up I decided that I needed something to calm down and start editing like a pro.
I always enjoy smoking while editing, it helps me in being more creative and I have so much more fun.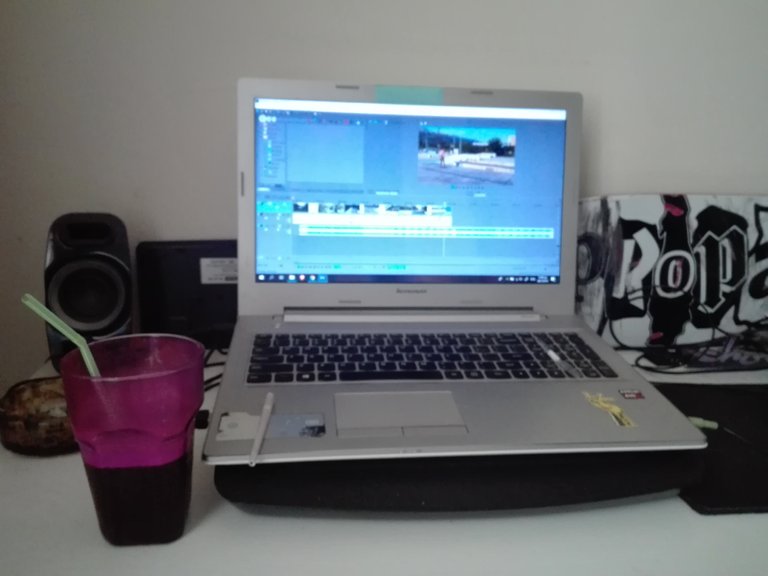 I know a lot of people will disagree with that but I really find weed to be one of the best things for me on this planet. I don't smoke all day neither I am a pothead but when I get home tired from skating and my whole body hurts, I just smoke one and the pain dissapears instantly. I am more of a CBD guy the last few months since CBD became legal in Greece though I won't say no to a good hash or weed.
Bad news is that my stupid fellow Greek citizens voted a facist for prime-minister so I think CBD will become illegal in the next few months.
Legal or illegal I don't care, it's a medicine and everyone should be able to use it.
By the way, I am listening to these Greek Reggae tunes while I am editing my video.
"Kako Sinapantima" is one of my favourite Greek Reggae bands and I've seen them performing live more than 5 times.
When I was a teen, they were at the peak of their career so they toured all over Greece multiple times. Good-old days!
"Fundracar" band is one hell of a reaggae band. Their song "Obi-Wan Kenobi" is the tune I prefer listening when I wake up. Makes me feel energetic and helps me stay in a positive and good mood.
Off to finish my edit now guys. Skate vlog dropping in a couple of hours.
Cheers and much love to everyone!