How many times have you thought about taking on a new habit or practice or diet or anything you knew would help you grow into the best YOU , only to shelve it or put it off? Have you ever taken on a new therapy only to realise it wasn't for you? Have you ever felt sick enough that you knew if you didn't take on advice to change that you'd only get more sick?
This challenge asks you to consider the blocks that you have experienced, or might be experiencing, to a way of life, thinking or being that is more nourished, supportive and healthy. It's brought to you by both @innerblocks and @naturalmedicine, and there are lots of prizes on offer! Both of us are contributing 30 Steem each to the prize pool, with some additional LOTUS tokens to be won!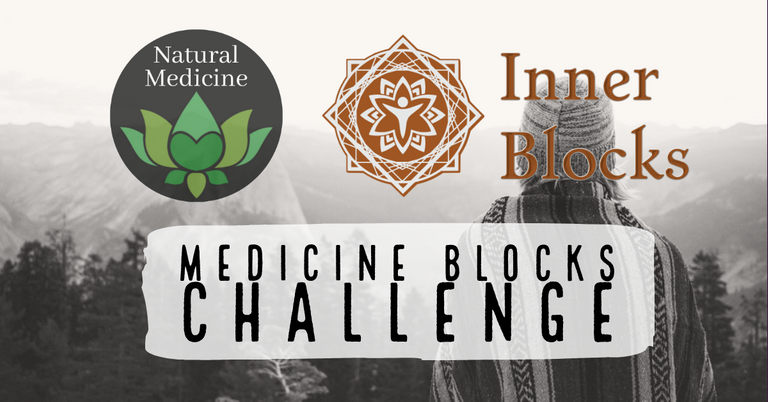 We're not asking you to 'fix' yourself in a way that might suggest there is something 'wrong' with you at all - only to consider the barriers that might prevent your inner lotus blossoming.
Use #naturalmedicine and #innerblocks as one of your first 5 tags. It doesn't matter which one you choose to put first. We're all in this challenge together!
Some ideas:
Write about a time where you were desperate for change in your life, and discovered a 'medicine' that brought about that change (remember, it doesn't have to be a 'plant' medicine - it could be a changed habit, physical exercise or a new way of seeing the world)
Write about a 'medicine' you WANT to adopt, but discuss the reasons why you're finding it difficult to do so. What help might you need? What barriers or blocks stand between you and the medicine?
Write about a time where you adopted something you thought might be a good medicine, but in the end, changed your mind/strategy for whatever reason
Write about someone you know that refuses to take upon a 'medicine' that you know can help them.
You can write about your physical/mental health, or you might like to choose something that is more environmentally focussed - for example, what practices could you adopt on your homestead that could restore health to the land?
Be as creative as you like with your approach to the challenge! Make sure you drop the link to your post below. Only entries that do this will be considered.
The Prizes
The first 20 resteems of this post will be awarded .25 Steem each
Each entry will be rewarded with LOTUS TOKEN
A week 1 wrap up post will reward one winner with 100 LOTUS
The final entries will be judged by @riverflows, @freedompoint and @freedomtowrite. The prize pool of 60 Steem will be distributed as we see fit between all entries.
Natural Medicine will also be burning the equivalent winnings, matched by @lotuscoin, at the end of the contest, to help support the Lotus economy.

Oh, and if you're wondering what tags to curate? Our curators look at most of these tags and much more! Check out www.naturalmedicine.io for a full list of supported tags.
| naturalmedicine | health | healing | yoga |
| --- | --- | --- | --- |
| spirituality | herbalism | homesteading | innerblocks |
| vegan | meditation | wellness | cbd |
| qi gong | keto | tai chi | herbs |
Thinking about writing a #naturalmedicine post this week? We have upvotes to burn and will resteem the best of you to nearly 1,000 followers! Go you! We're also resteeming on our @uplotus account, so go give that a follow too! That's the one where you'll see the LOTUS rewards.
All the curation and author rewards in LOTUS for this post will be burnt to help the ecosystem.

We need YOU! Please consider delegating to help keep this collective going. The minimum entry for membership is 20SP (free for members under 150SP), and helps give YOU upvotes, contests, meditation sessions, an awesome discord support group, and so much more!
50SPII100SPII200II300SPII500SPII1000SP