Well I'm super excited and I have been working a little bit with my market orders which ended up finally selling because I put a custom number into it.
Maybe when the price fluctuated over the night while I was sleeping it got to a point where people were willing to snatch it up and trade me or my hive back dollars.
So I powered up the 7 and change hive points that I got from just a little over one Hive token.
Which that rate of return is absolutely phenomenal because I remember there were times that I traded my liquid rewards for more Hive to invest in US.
I am absolutely super happy and on the puppy news we went to the doctors and he ended up spending a lot of money however we got a negative on the parvo test.
Well it doesn't really matter what the cost is because I will pay it to ensure my puppy is healthy.
Which I could pull out a little bit of funding to help offset that but we are doing okay and I haven't been spending anything recently because there really hasn't been any need to.
Which that ended up being an amazing blessing because I had plenty of money on hand to pay for the veterinary visit.
Which I was actually lucky enough to get his previous that so that was really awesome to connect with him again and to discuss my little Bear's health.
So my puppy has doubled in size.
Okay maybe he did a little better than just double he was seven some odd pounds last time and he ended up being 17.3 lb.
Even the vet said he is going to be an exceptionally big dog.
However is confirmation overall look as well as his inquisitive and friendly nature were all noted by the doctor.
And he even got praised for how amazing he is doing.
And this morning he got to run around off leash today for the first time and did absolutely exceptional except for the end when he did not want to get picked up and placed back in the car.
Well I am definitely going to have to look at getting a van soon because we are going to outgrow this SUV quickly even though it has plenty of room.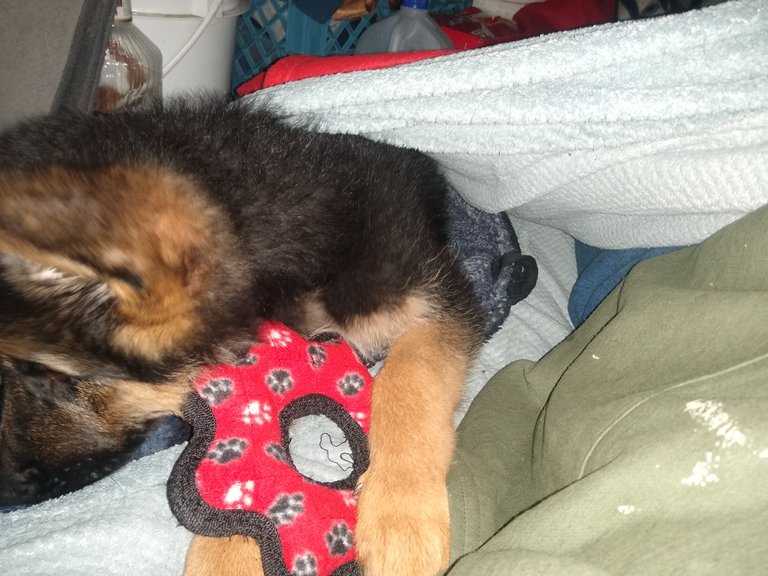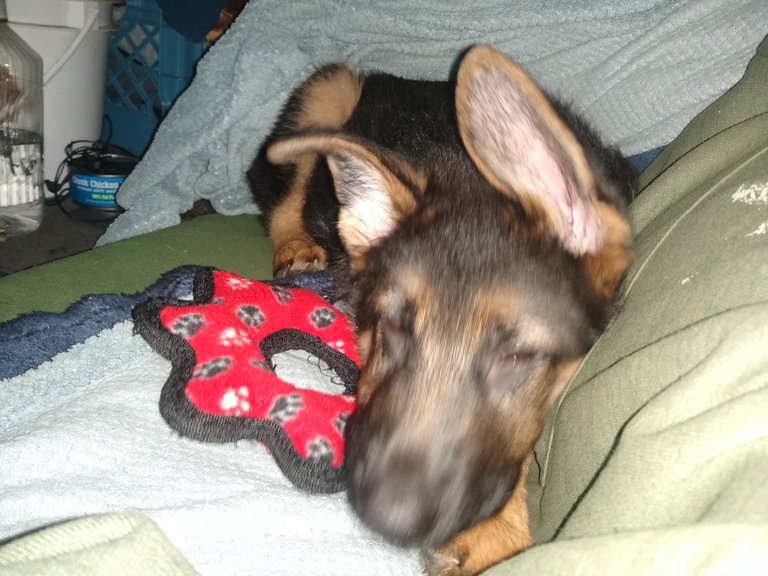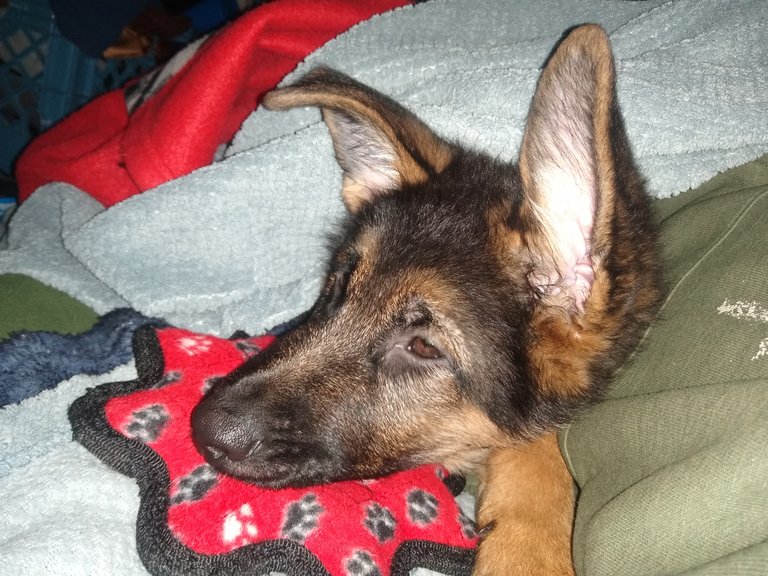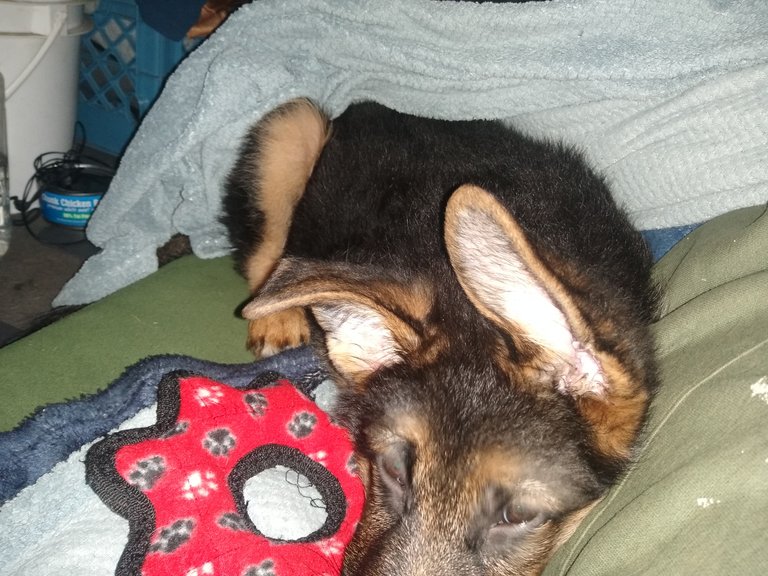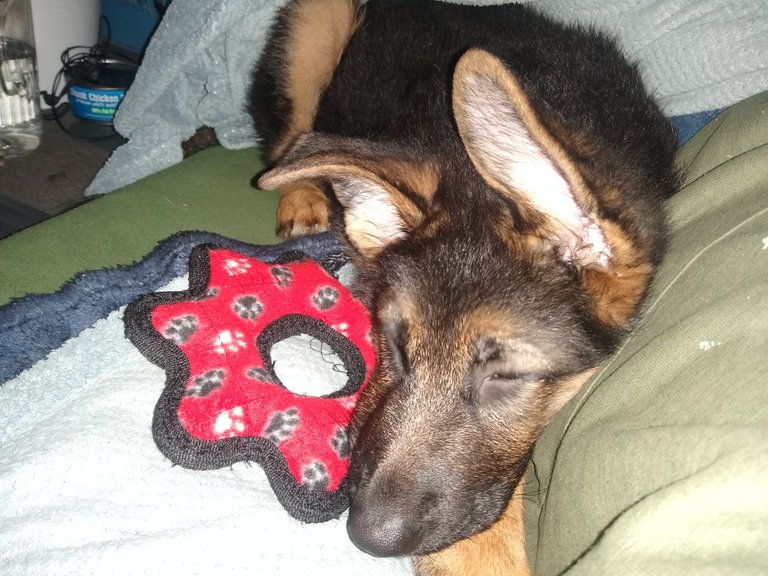 And for some reason since he came back from the vet he has had a little bit of flop in his right ear which is absolutely the cutest thing in the world.
and of course last night was the first night he willingly come over and curled up under the covers with me.
And we had absolutely amazing snuggle time with him wandering off when he was ready and going back to his little spot in the car. The best is puppy dog ever as really been learning and getting to experience the world.
and of course he is going to be an exceptionally large dog which I'm really not going to get upset about. And then we of course have how smart he is.
He has started prancing and jumping around as well as he really loves this new thing called running.
He has learned how to get up into the SUV with help and as soon as he's on the driver's floorboard he is able to jump up onto the seat and over the console into his co-pilots seat.
And let me tell you he definitely knows his place.
And let's just say he also has an affinity with my bed. Yep he sure does love snuggling up in bed with me whether it's on top of the covers or now snuggled underneath the covers.
As he is such a well Bred working dog is requirement for cool temperatures is definitely an awesome thing because that means that where Zeus would run back to get warm this little guy wants to go have fun.
His name is very spot on. He is a total little bear.
Absolutely amazingly vocal and willing to speak his mind and opinions distinctly and eloquently.
He has an amazing vocabulary already. I'm just hoping it's not full of cuss words. But just from knowing him I would have to say that that is most likely going to be on the table. Yep that's right he cusses me out.