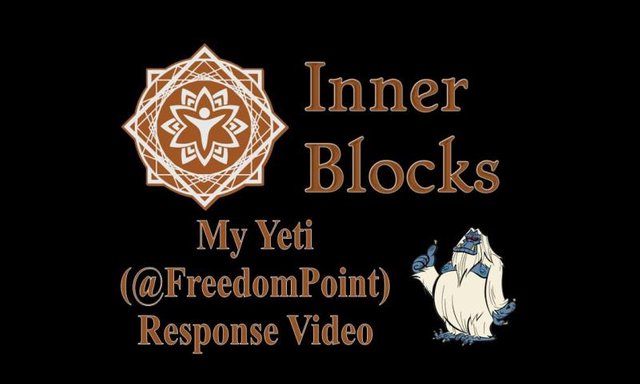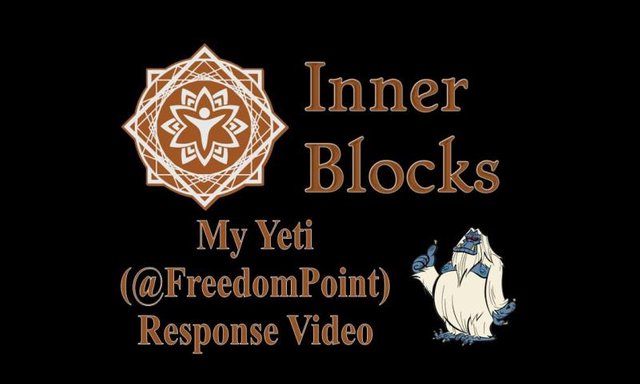 ---
---
This video is my response to @InnerBlocks and Yeti's (@FreedomPoint) video concerning marginalized spiritual views on social media.
---
With COVID-19 affecting the whole world, and the recent hardfork on the blockchain, our life has been recently under more strain here in Suriname.
There have also been many political and economic disasters building in Suriname long before COVID-19 came to town, closing borders and trapping us here indefinitely in it's wake.
For quite sometime, it was confusing where to post, and which frontend would land a post on which blockchain, etc. Blogging and teaching online are some of the ways I can earn money while things here are shuttered, preventing us from fleeing or obtaining work permits for Suriname.
With all this on our shoulders, I must admit, I generally try to post things that I think readers will like, as this blockchain is literally our lifeline. We dwindle our life savings into nothingness as week wrap more and more of our economic existence into this unpredictable platform.
We realize it's a gamble, and my account's net worth of roughly $800 is the single most expensive thing I own. All this has prevented me from experimenting with some post topics I'd really love to delve into on the blockchain.
Another thing preventing me from jumping into this is the inability to share these potential "Rastafari"-based posts equally within the four communities I think are great homes for this subject matter: InnerBlocks, NaturalMedicine.io, ReggaeJAHM and WeedCash.Network.
Before the hive communities were introduced, I could arrange this equally by using the corresponding tags for these communities when posting from Steempeak way back when. Well, now ReggaeJAHM is without a frontend at the moment, and only a hive, and only the first hive-tag works.
It's confusing, but I think if I post from within the ReggaeJAHM Hive, using #naturalmedicine, #weedcash and #innerblocks tags, I can make the post visible within all four communities from the single-origin post. The only other way is via crossposting, which is bit frowned upon by some.
Anyways, I digress, the point is I would like attempt some "reasoning" vlogs, and I'd love for @NaturalMedicine, @InnerBlocks, @ReggaeJAHM and @WeedCash all to be a part of it.
The issue I originally contacted Yeti about was whether or not it's a good idea to share non-atheist or Buddhist viewpoints on the blockchain and still hope for decent post payouts.
I realize the audience is small outside ReggaeJAHM, of which I may be the only person there who views H.I.M. Emperor Haile Selassie I & H.I.M. Empress Menen Asfaw I as divine beings.
All I really want to do with this potential video series is to dispel myths and falsehoods about Rastafari. I personally think it's one of the most misunderstood movements in the world.
I think one thing is for sure, I need to get more of the Khmerican Family Abroad on camera, we are obviously full of shenanigans. The @KidSisters are putting together a video #hiveintro of their own, and I can't wait to see they say on camera un-aided.
---
🙏 THANKS FOR WATCHING AND/OR READING 🙏
If you enjoyed this post, please upvote and reblog.
---
WE PROUDLY SUPPORT


---
▶️ DTube
▶️ BTFS