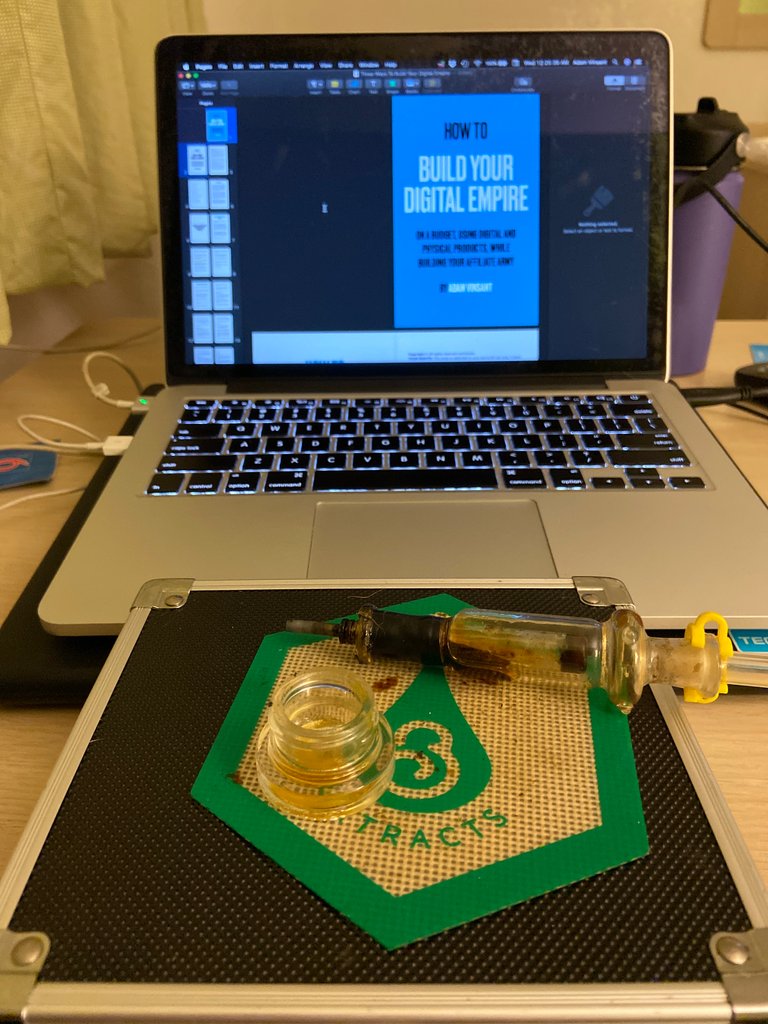 Well, I have locked myself in a hotel to get out of the crazy hazy smoke from the wild fires here in Oregon. I wasn't trying to sleep in the van with all that smoke and ash falling everywhere. Have one huge fire that is not far from me, but I am in a safe spot. It kinda looked like Elon had brought Mars to us, lol. The camera didn't do it justice either. No camera filter... Mother Nature is pretty crazy huh 🔥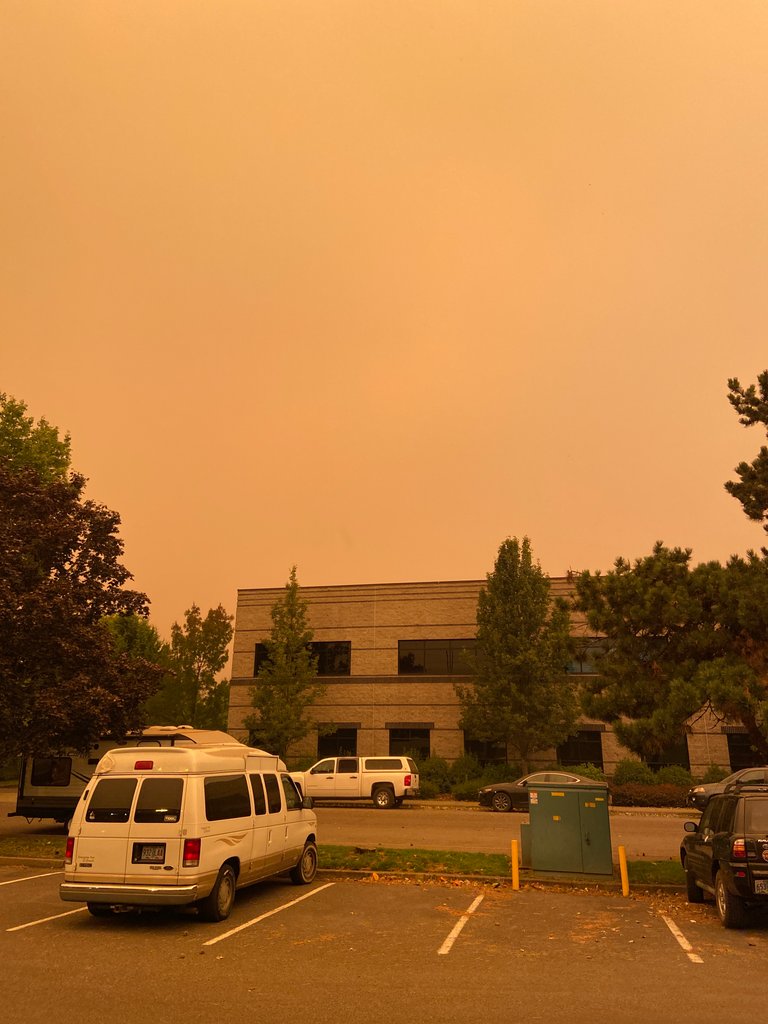 People are having to evacuate so the hotel got crowded quick. That's making for really shitty internet, lol. So, it gave me time for some offline work and working on my first ever instructional book! It's about getting started with e-commerce if you didn't see from the picture and guess already, lol.
But I am held up with some bad ass Bubba Haze concentrates that have been helping fuel my writer's fire, lol. Along with some vending machine munchies, lol. About to hut this blueberry pie indica to knock my ass down so I can sleep now.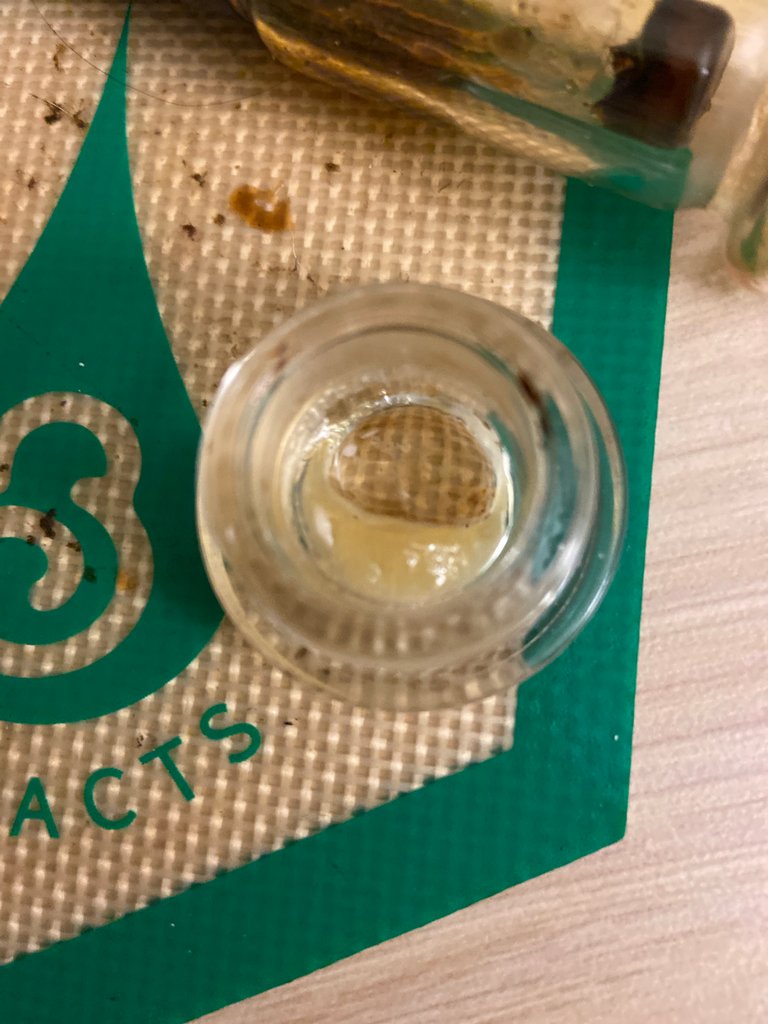 Anyway, hope everyone out here in the west coast, where our world is literally on fire 🔥, stays safe and is smart about having a plan if you aren't already evacuated. And to my people on the east coast, it looks to be a nasty hurricane season, I am thinking about you guys too! My natural disaster PTSD has been in over drive today so I have just tried to stay high and keep busy, lol. Hey it worked because the book is in final proofreading stages!
Be Cool. Be real, and abide!
---
Posted via weedcash.network