Hello everybody!
Last week in "part one" of "How to construct and build your own growroom" I wrote about idea that came to me for ventilation and also a Power Unit for HPS
It was that they should be installed on ceiling, outside growroom itself.
Factors like high temperatures and big percentage of humidity inside, ponced that idea. In part two you can see how that looks mounted.
On this picture is mounted ventilation system and power unit. Ventilation system is mounted in hole on ceiling and with the tube connected with space near window. So on I will always have a fresh air to come in the box. Power unit is mounted on two Bakelite plates so they don`t have direct contact with OSB plate, and I installed some passive colliers on it to take some heat. Also putted some anti vibration sponge around vent on places in contact with OSB plate and it is pretty quiet in work (I will put a video in one on next posts). Control unit of vent is moved from vent body and assembled so it can be moved to be on catch of hand. A lot of Duck tape is used to make everything sealed.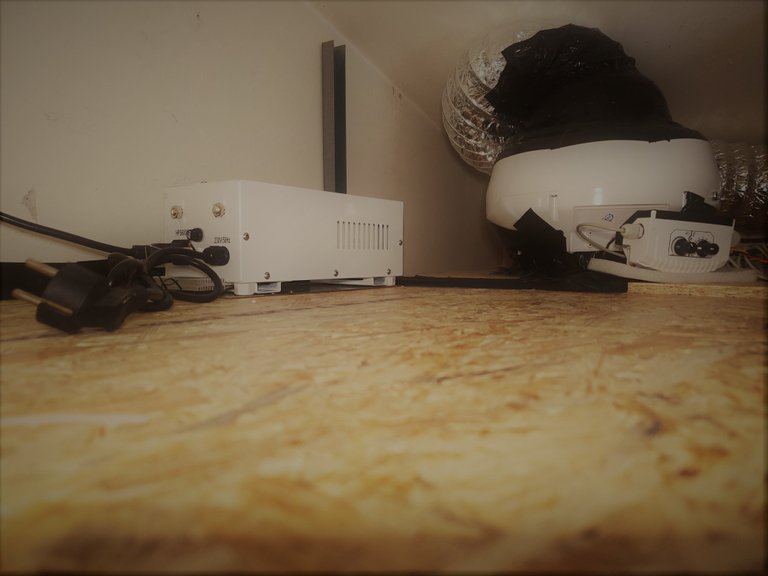 Here is zoomed pic of vent system. Fun fact is that for reduction from vent to tube I used exactly this kitchen appliance. It fitted perfectly!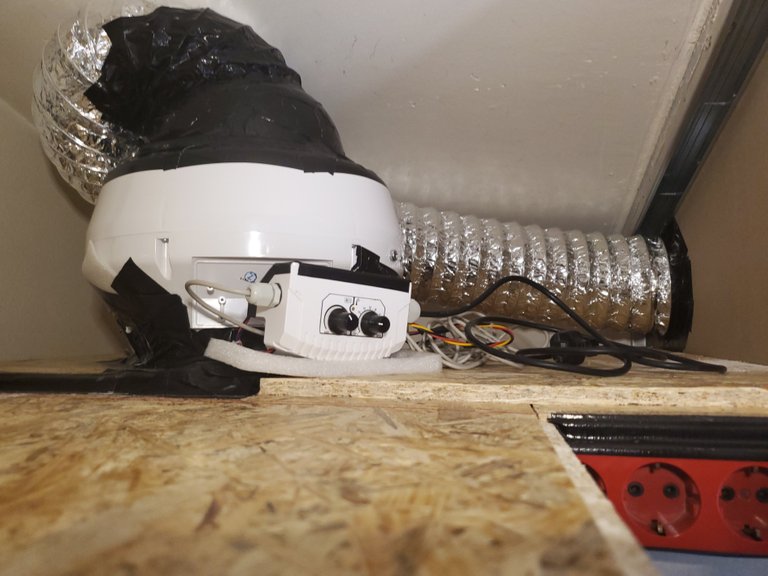 And one pic of tube inside :D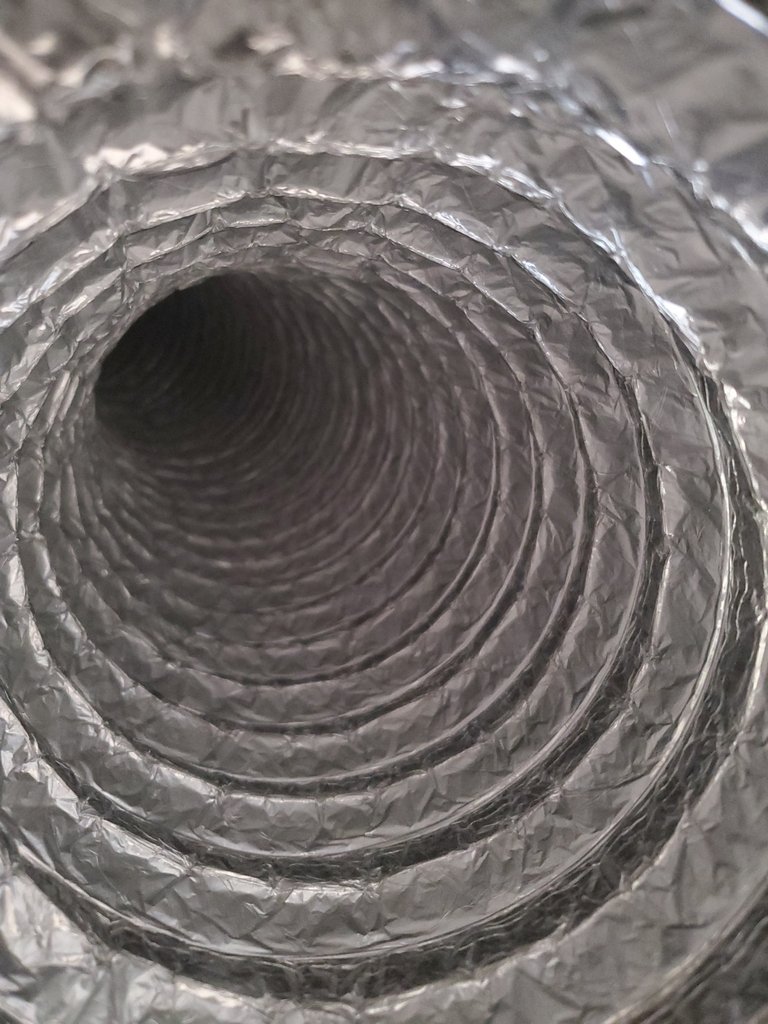 That is that for this post. Comment,ask or make objections. I will be glad to hear yours opinion.
In next post I planned to show you growroom from inside.
See you soon :)

Links used in this post:
https://steempeak.com/weedcash/@smf37/diy-how-to-construct-your-own-growroom-part-one
http://www.growshop.lu/en/extracteur-ovni/251-bk-200-g-790m2.html
https://www.cultureindoor.eu/17045-superplant-ballast-magnetic-hps-mh-batteries-with-fuse-600w.html
https://santaj-plastika.hr/proizvod/cjedilo-za-salatu