What is going on tokens? If you have follow my other account(Only for weed curation after today) you will know I am working on getting some better photos.
The pro setting on my phone camera has much better features and allows for much crisper and cleaner photography.
This one here is of the nebula-kush that I thought I would show off the growth before a video comes out tomorrow.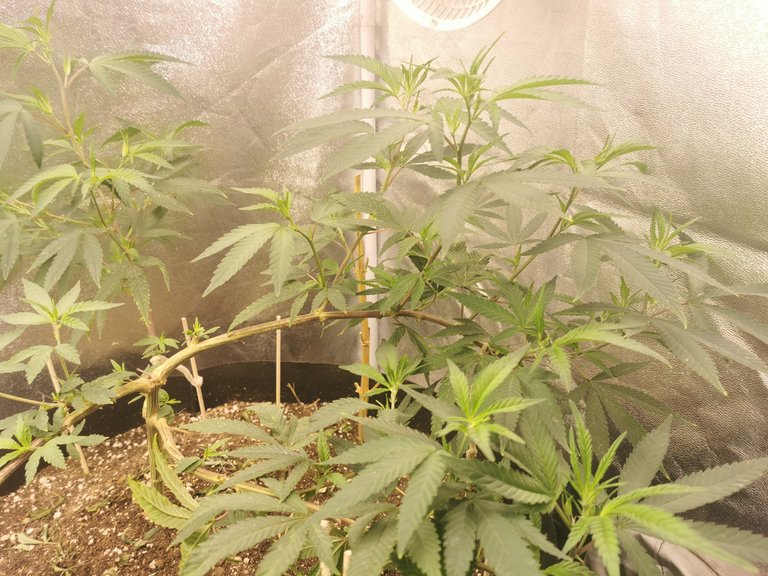 This top image is without any Fancy settings. As seen it is kinda bright without much detail.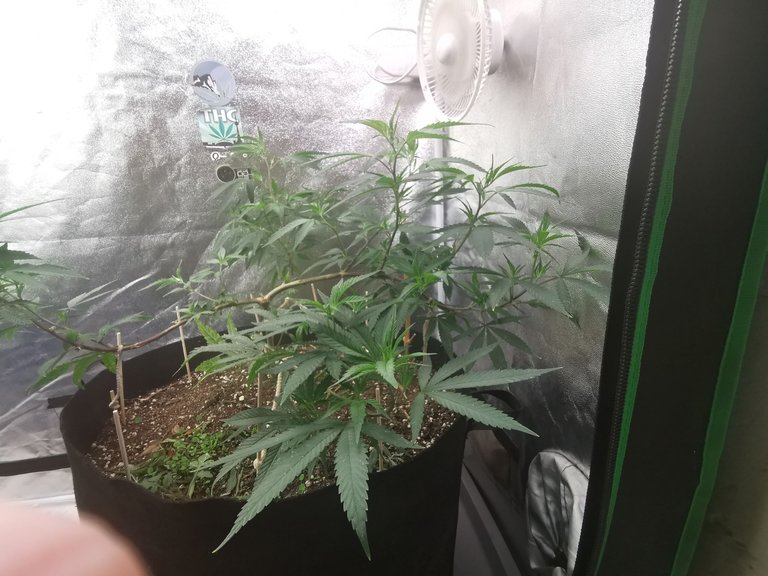 This one here is taken with pro settings. The colours are much crisper. The plant just stands right out. It is kind of crazy cause the first photo actually looks sick but the send next one really looks healthy and beautiful.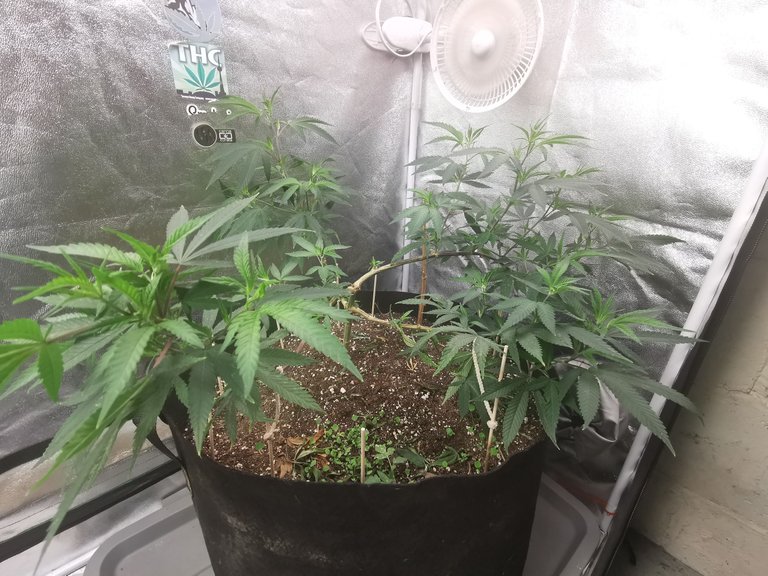 This 3rd one you can just see how she is taking to the training and just loving it up. You will see home of the training I am doing in the next video but I can say she bounced back from taking all the clones in the Clone Sunday