When it comes to this wonder strain its breeder is non-other than #hive own @jonyoudyer. This Bmac has been one of the most wonderful plants to grow.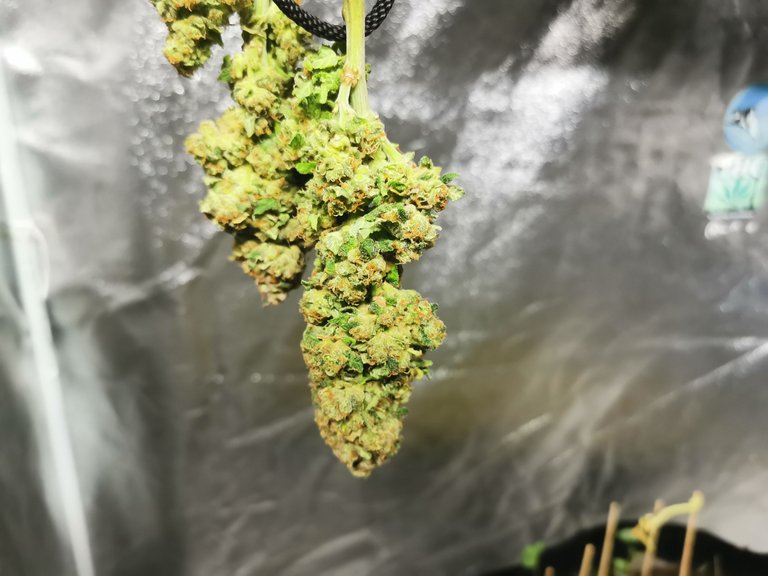 I got to admit I FUCKED up quite a few seeds and only managed to grow one yes one.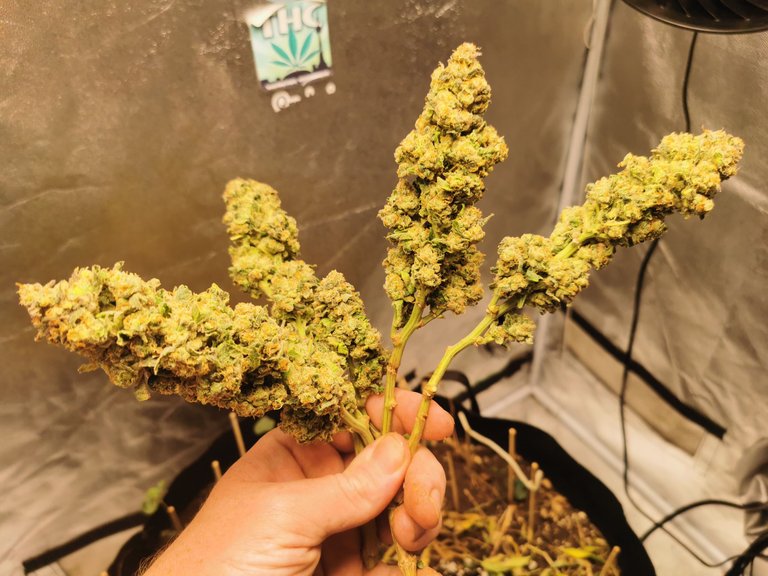 I had some problems with pests on this plant so I moved it outside well than I had a bigger pest called human punks looking at my yard a few nights in a row so this one then got put back inside in my 2x4 tent under a bloom plus 2500 250watt led.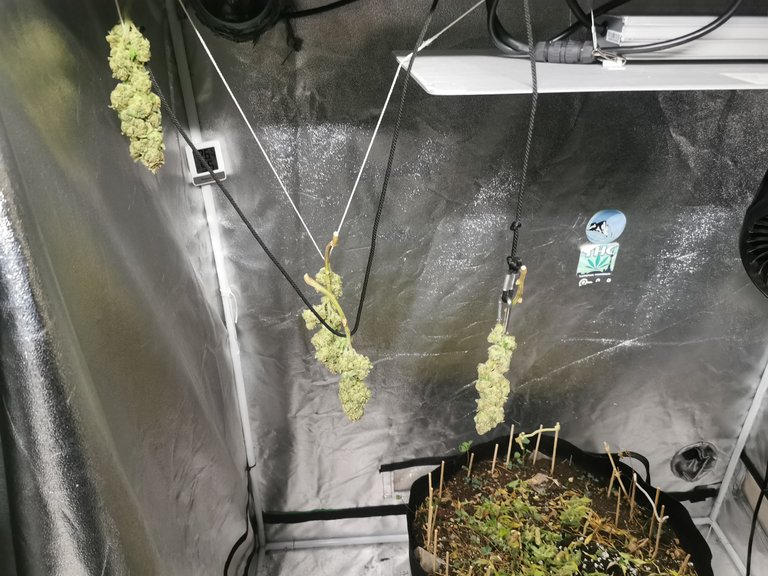 The idea was to reveg this plant but the soul shortage around my area has left me no choice but to rip my 20gallon apart and make smaller pots.
With the 4 main colas cut off I just chopped the bottoms up to leave in the pot. I am happy actually after this grow and the pest and pest problems.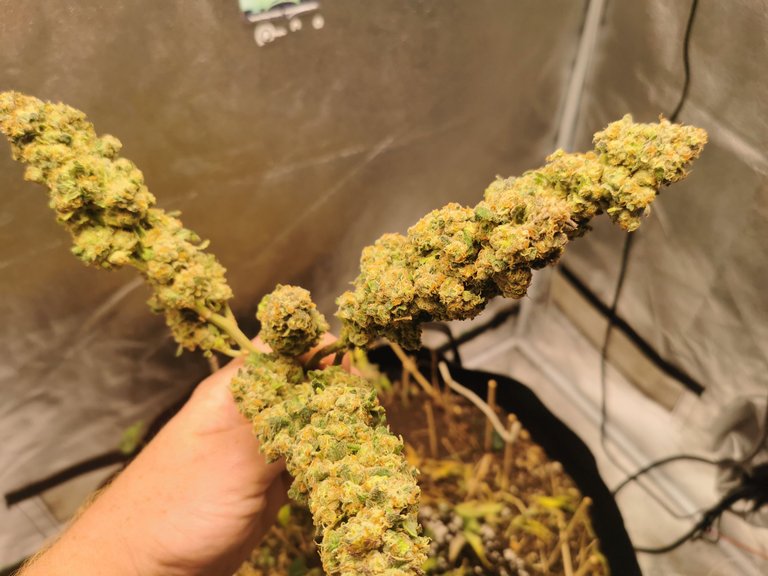 I broke my scale 😭 so I am unsure of the weight but I would have to guess around 1 OZ dry but may lose more weight but I don't grow for the weight I grow for pure flavor and buzz.

!

Buy crypto in Canada with e-transfer Shake Pay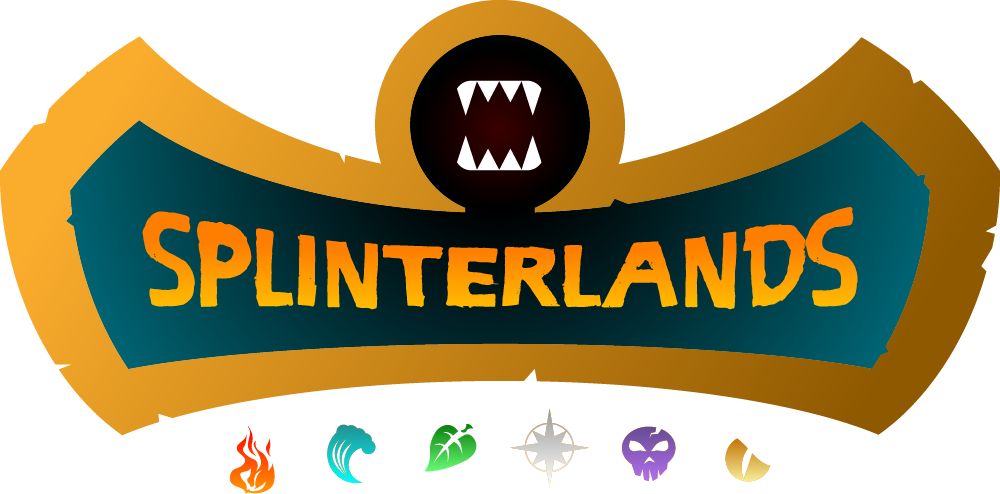 ---
Posted via weedcash.network