Delegation Enabled
Now that bidbots are no longer a problem and members are still requesting the feature, we have enabled delegation. It wasn't really needed before, but as we have more serious investors looking into WeedCash now, it was time that we enabled the feature.
wWEED Status Update
After considering the whitepaper about the wLEO hack, we have decided to develop a similar strategy as that of the new wLEO. We are confident that they we will be successful with wLEO and we will learn lessons as we watch LeoFinance blaze a path for WeedFinance. Not to worry, Weed-Fi is still coming, but we are going to take the time to make sure that it is secure.
@brofund has entered the WEED mining game in a big way. The great thing about @brofund being our biggest miner is that it will distribute WEED to a whole new group of Hive users - holders of the BRO token. BRO holders currently earn PAL, LEO, & NEOXAG, but it sounds like soon they will also be receiving WEED dividends!
WeedCash.Store Marketing Fund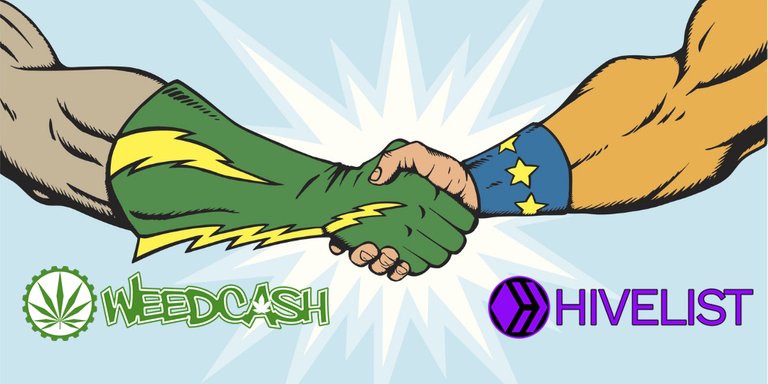 https://weedcash.network/hivelist/@hivelist/weedcash-and-hivelist-join-forces-for-marketing
@thelogicaldude has come up with another great way to build the WeedCash Network. The Dude has committed to allotting 10% of revenue from purchases on https://weedcash.store/ to go into a marketing fund for weedcash!
Natural Medicine Curation
I have recently taken on a role helping to manage the LOTUS token! I have just powered up 33k LOTUS and I will now be actively curating #naturalmedicine content. This is a great time to remind everyone that weedcash supports content about all psychedelics. Besides the #cannabis and #weed tags, weedcash.network automatically picks up any Hive posts tagged with #psilocybin and #dmt!

---
Posted via weedcash.network