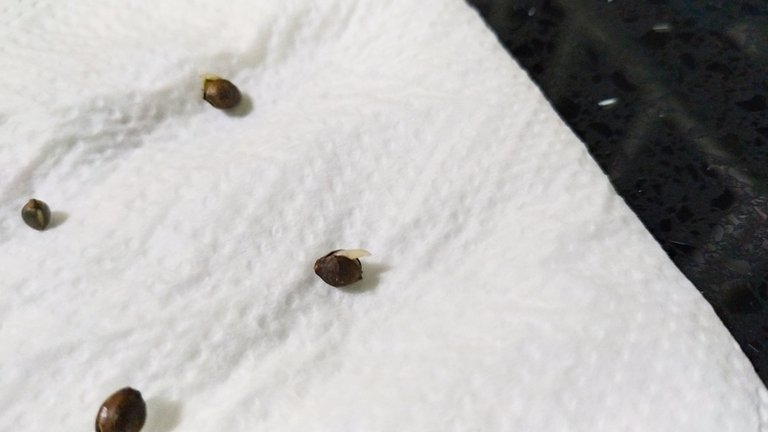 ---
It worked! Soaking the (presumably) old seeds in water worked! Gotta love science, even though we don't always understand it. And to think I wasted 2 weeks on paper towels, when this method gave me results in 24 hours.
If you have zero idea what the hell I'm rambling about, I have been struggling with germinating some maryjane seeds for 2 weeks now, trying to get them to germinate with the paper-towel method. But it seemed the seeds were duds or maybe a bit old. So I read up on methods to germinate old seeds, and in an all-or-nothing second attempt I soaked all the remaining seeds in warm water overnight.
Read more about it in my previous post: All I want for Christmas is... Weedlings 🌱 #The5GallonChallenge.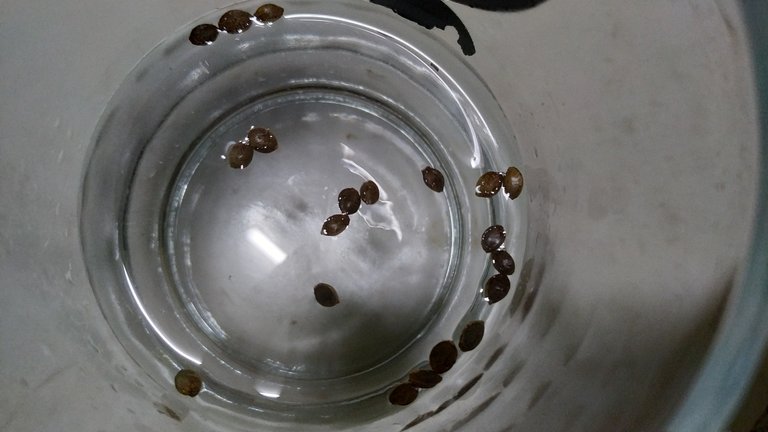 So that method paid of quite well. After a few minutes they all sank to the bottom as the method described and the next morning I checked and one had already popped!
After about 24 hours I checked them again and 4 had started sprouting. I was ecstatic, to say the least. As advised by my source of information, I took them out and put them on paper towels in a plastic baggy to continue the sprouting process. You have to do this, because if you leave them in the water too long, let's say longer than 2 days, the seeds might "drown" and die.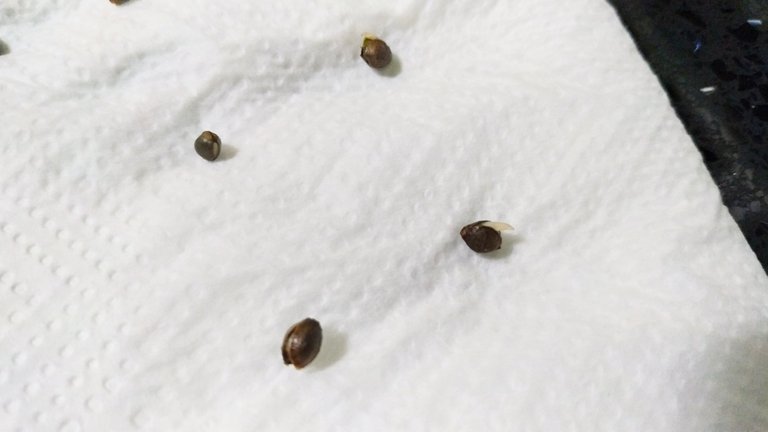 Those are the four chosen ones for now, with the one on the right being the first one that popped. The other ones might surprise us in the follow up process though.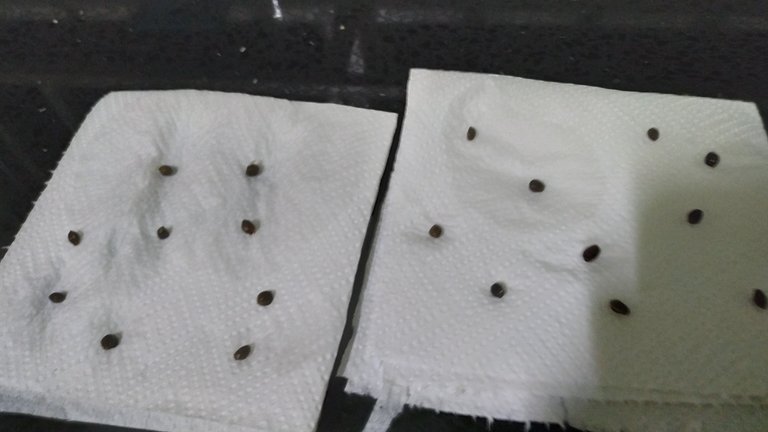 Spread out and ready to be sprayed with my liquid. That's what she said.
No really, at this point I sprayed them with a spray bottle filled with water.
And then in the baggy they go, stored in a dark place, under my bed, or the place in my brain where my sense of humor comes from, both would work. I folded on of the paper towels just to observe the possible difference in growth and germination.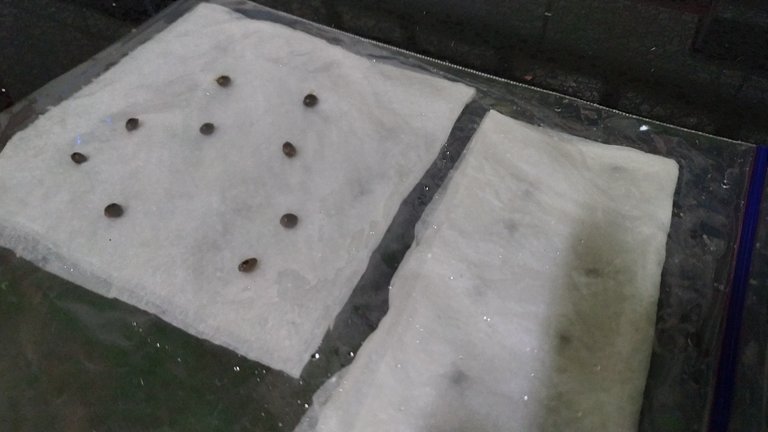 The seeds that started of in the paper towel two weeks ago haven't sprouted yet, but one is bulging a bit, so I have HIGH hopes for that one.
I guess I got what I wanted for Christmas. 🌱

---
[ Uniquely Clever Sign Out Message Goes Here ]
---