Hello Weed lovers =D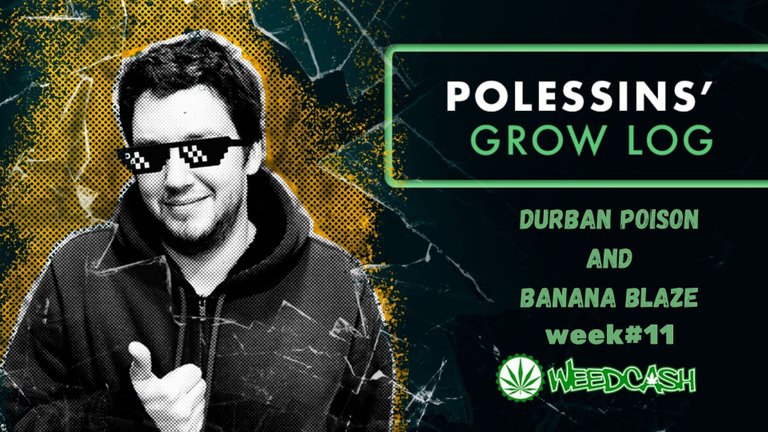 So here we are with Week 11 !
This week was a good one. A lot of improvment from all of them, even the little clone seems to be doing great.
If you have not checked the previous week, you can see it here #WEEK10
So Let's check our girls !
DURBAN POISON 1
As you can see, i raised the light a little bit so they can have some more space to keep growing. I wonder how big they will be when they start flowering. And speak of flowring, this one is already showing some signs ! It was the first and only one so far who is already almost ready to get into flowering. I am doing some small LST just to clear some path for the light. Her steem is geting bigger and bigger, and i am loving this. Curious to see this plant when it start flowering.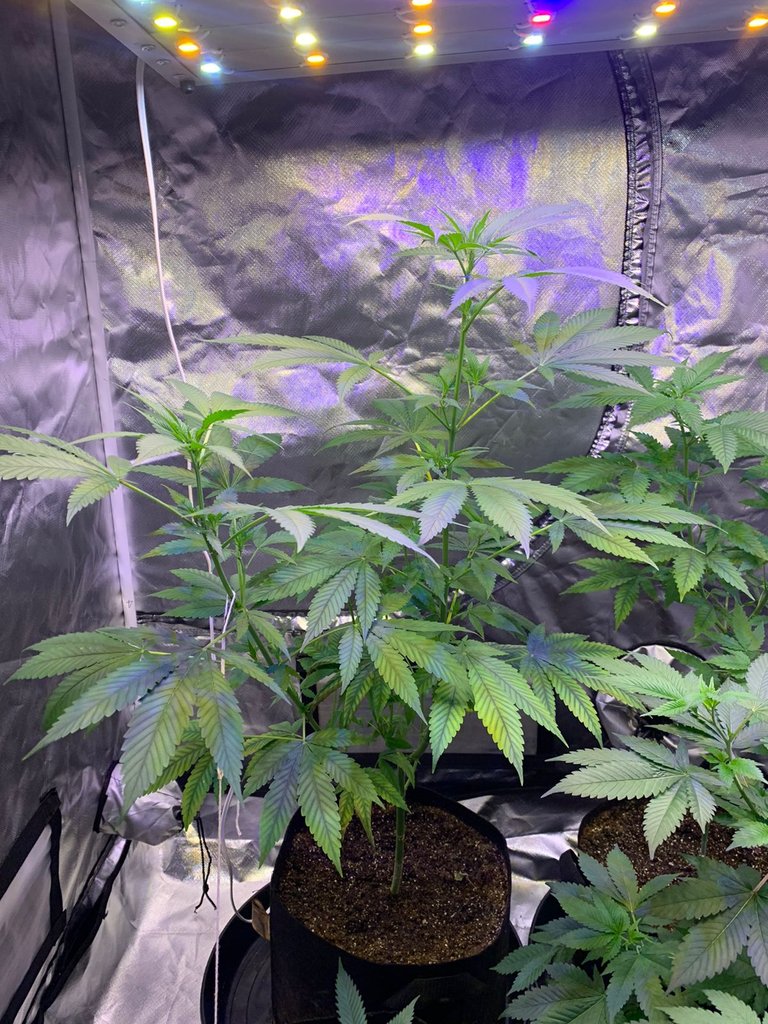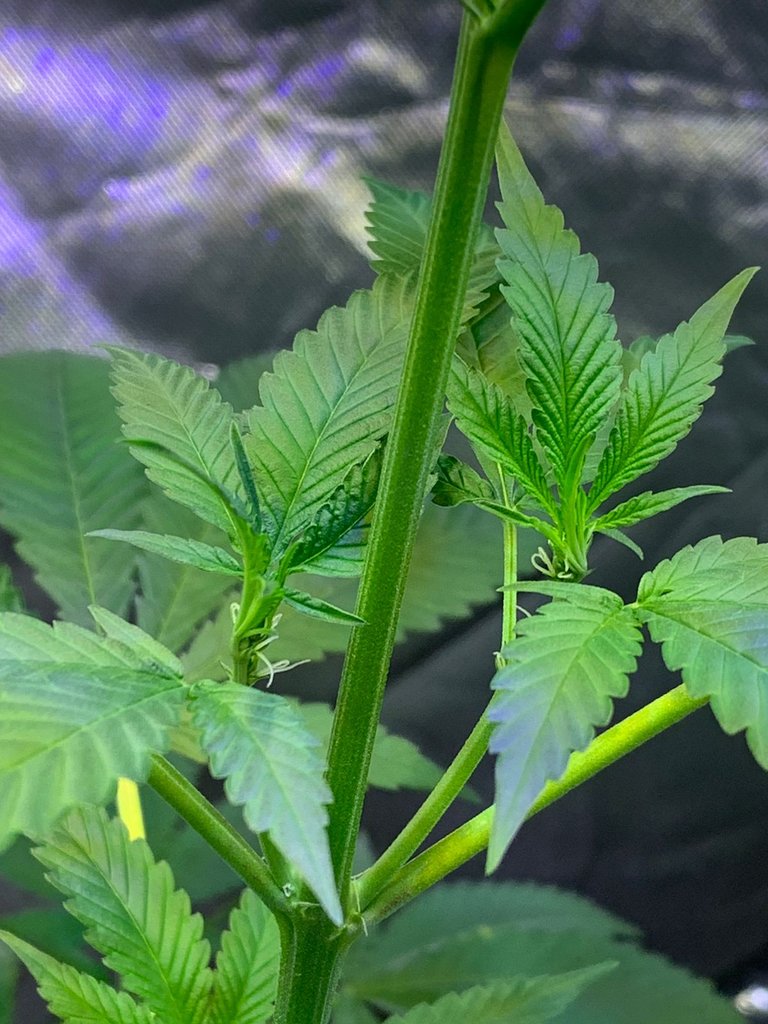 ---
DURBAN POISON 2
This one still have shown none flowring sign. But i am pretty happy the way she recovered from the last 20 days. After geting some serious soil instability and a correction flush, she finally seems to be thriving. Looking at her now, i see that i failed with the light on her first days, thats why she is so damm far away from the soil. This is another thing that won't happen ever again. Another lesson learned. I just wished this plant had a few more branches comming along, but still, it's looking awesome.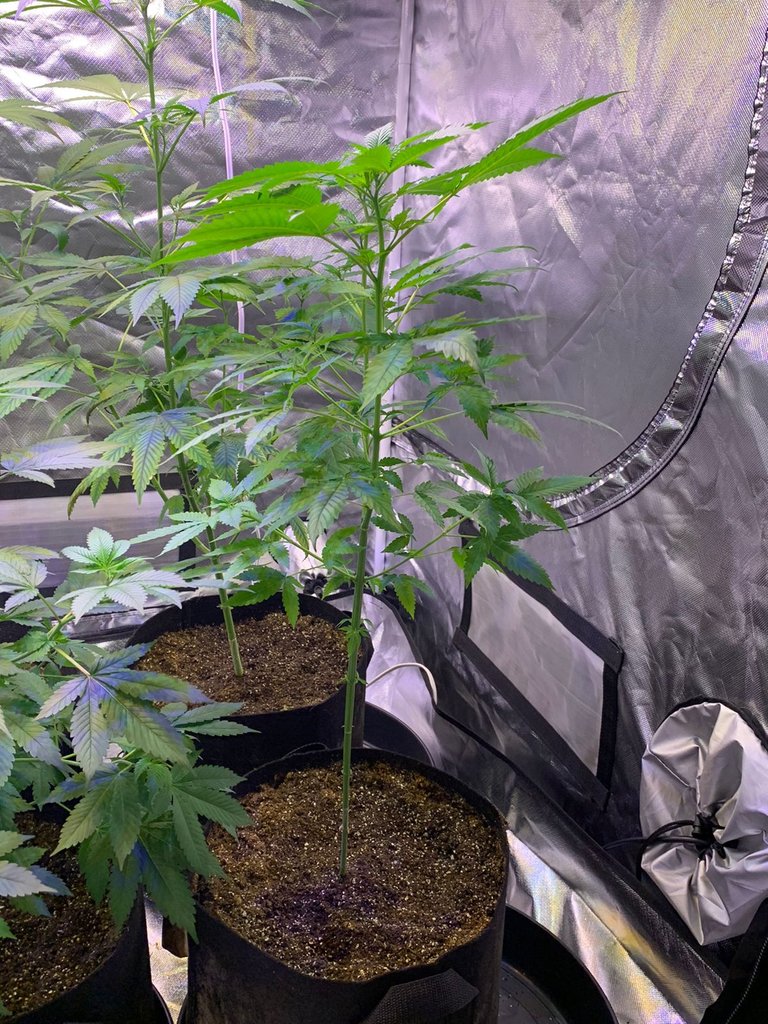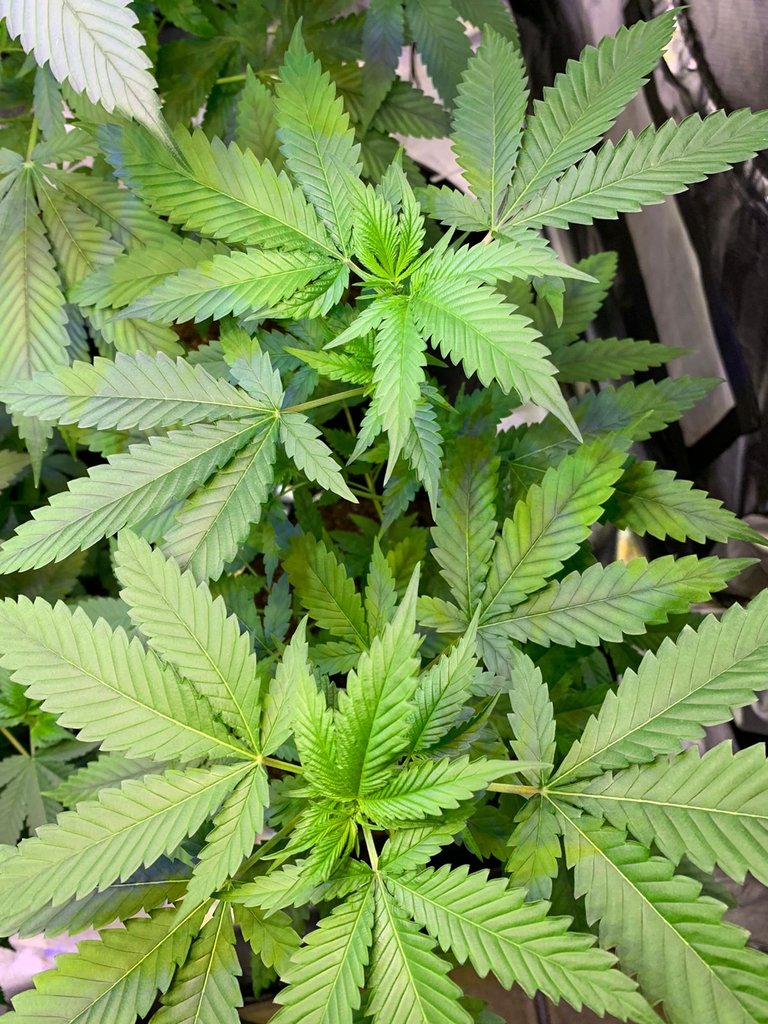 ---
BANANA BLAZE
The Banana blaze is still going. Nice and smooth. She look a little downed in this picture, but it was almost into day 3 without water. After feeding them it start looking much better within seconds. The side branches are still under heavy development and are streetching towards some light spot. There are a lot of leaves here, so it is not an easy mission to dodge all the upper leaves. Most of them are growing 100% sideways. I also this this plant is going to be great in the flowering stage, she is super strong right now. Still my favorite one.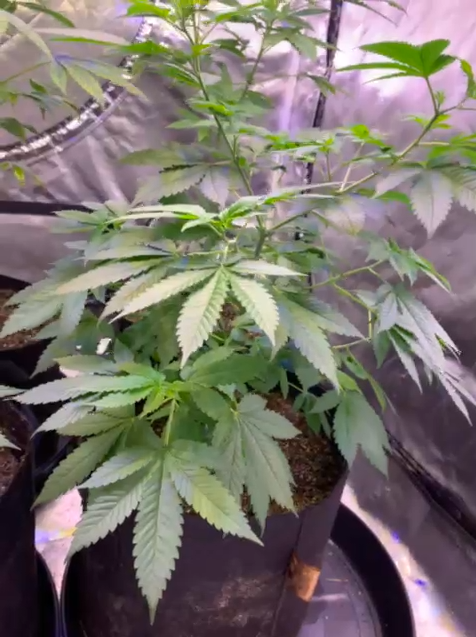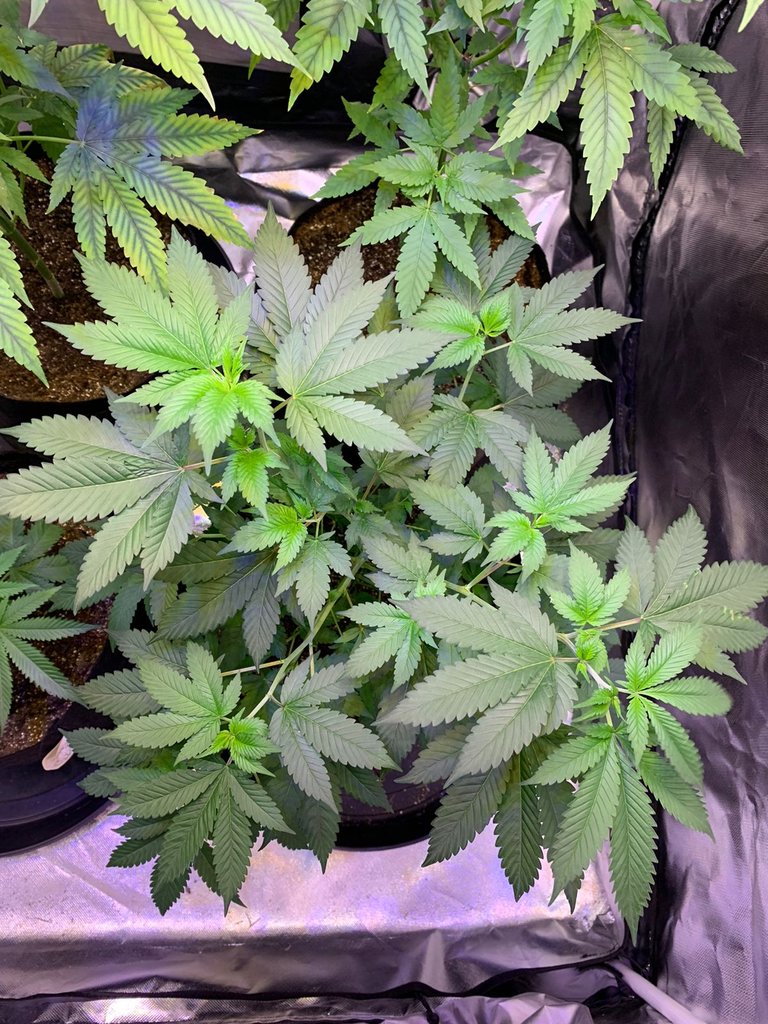 ---
THE LITTLE CLONE
Haha, i hit him while watering the plants, so he is now kinda sideway. I Tried to adjust it a little bit, but it seemed to love his new position. I am already feeding it just like the other plants, with the same ammount of nutrients. These upper leaves are all new growth, and it is looking just fine. I am curious to see its development in the next week. It is growing pretty fast right now, and in 3-4 weeks i guess she will be looking like a completely solid plant. Well, she will have to, because i cannot wait forever, im almost out of veg nuts. =[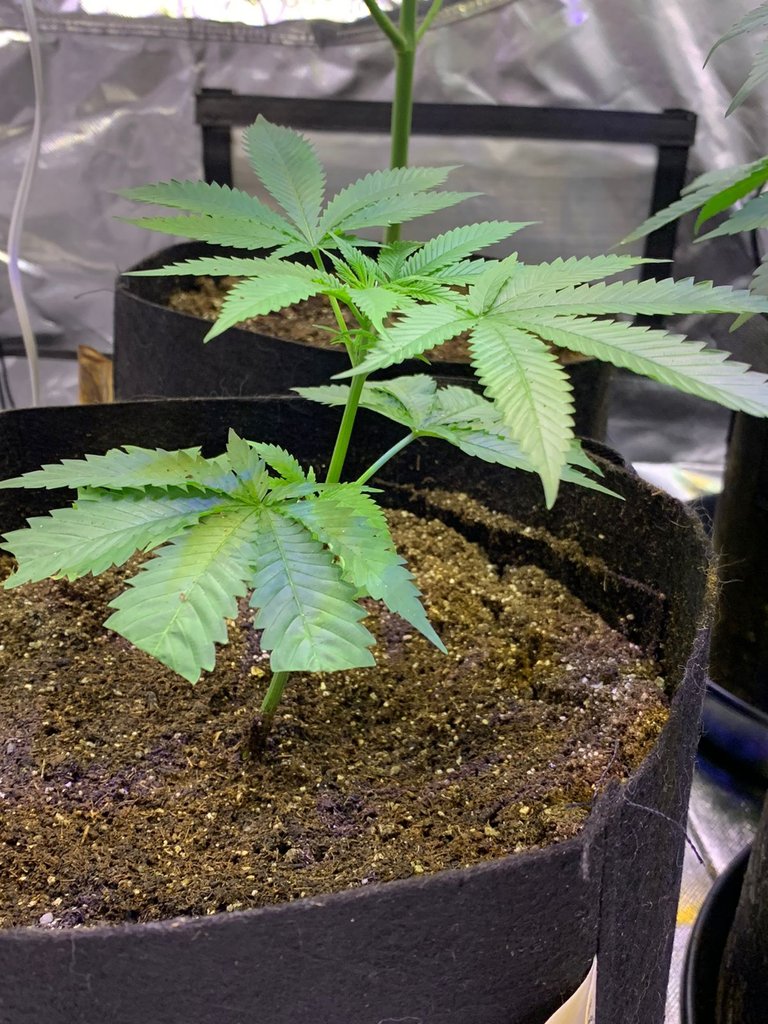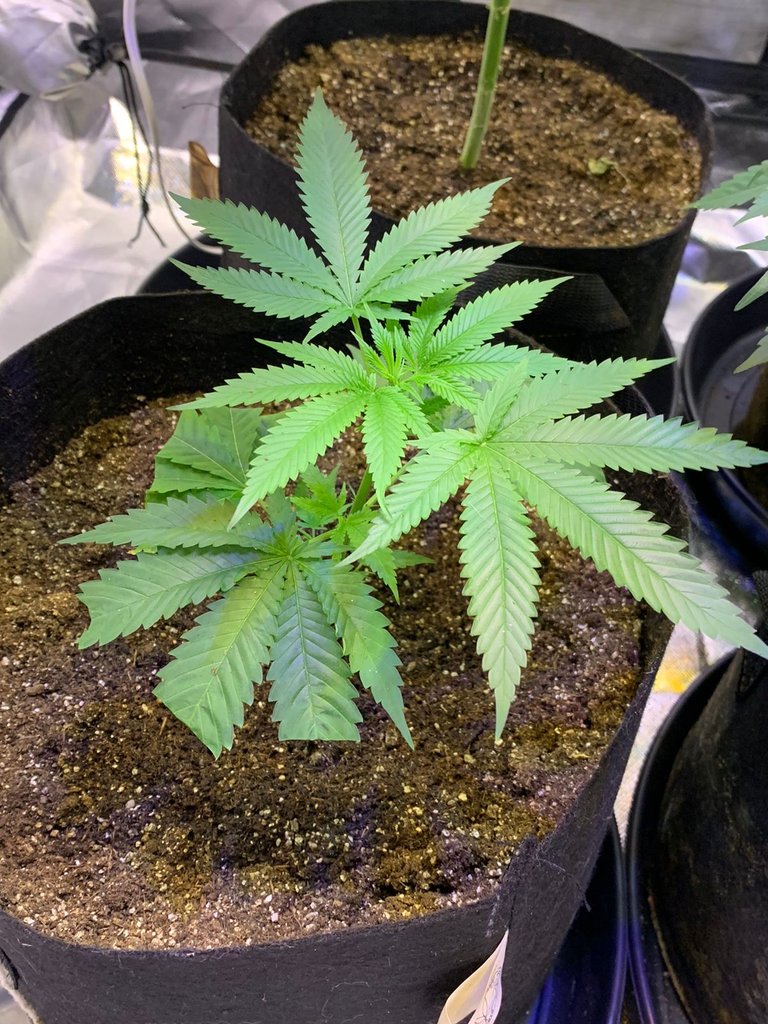 ---
THANKS EVERYONE
Once again, thank you everyone for the support and all the tips provided. I Hope you are enjoying this grow log, and i also hope we can see a beautifull end to this story.
See you all in the next. Have an awesome week, and stay safe.
Peace !!!