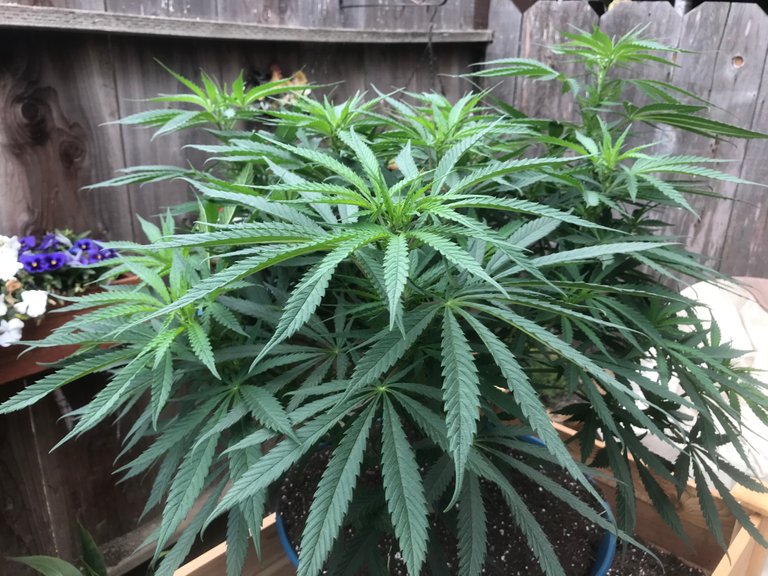 Hello fellow cannabis lovers! Hope your week is going well. Not to shabby in my world, just work, then home life for me. Can't complain. Today I want to share with you all my outdoor Steem Og(Tahoo og x Inca Gold). It is a F2 hybrid that leans heavily on the Sativa side of life.
It has begun to outgrow its 12 gallon pot. Luckily I just got a raised garden bed gifted to me. Only issue is the depth. So my solution was to keep the Steem Og in its pot.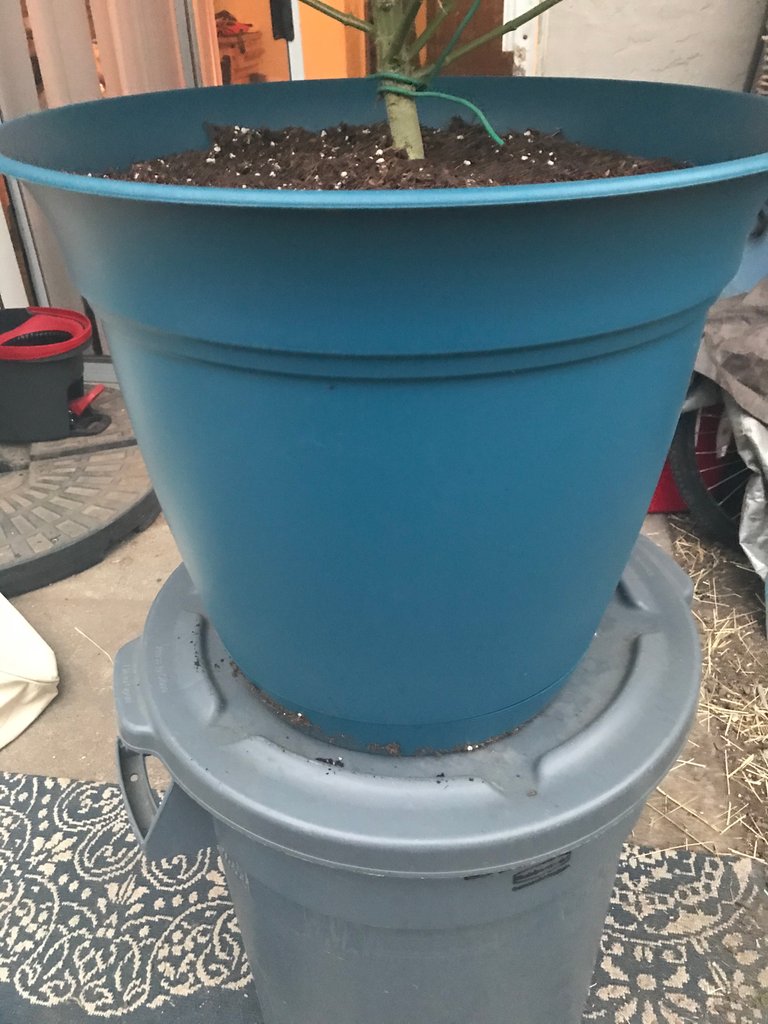 But with a little tweaking......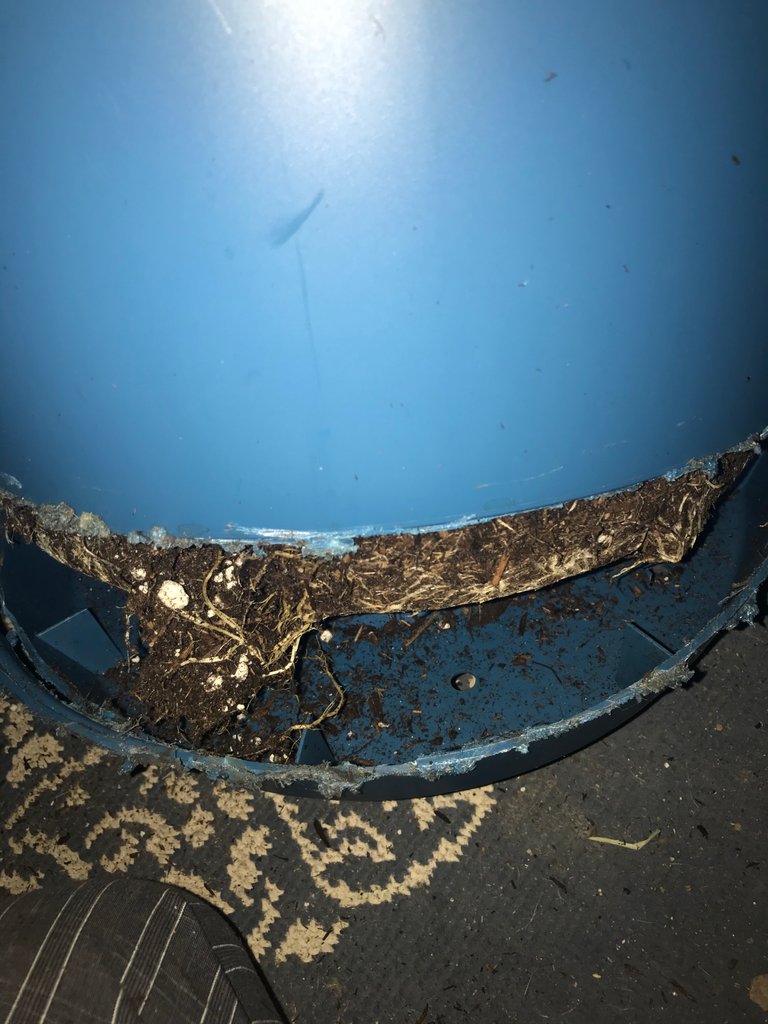 I took a grinder, and cut the bottom out. This way the roots will have an easier time growing out into the raised bed.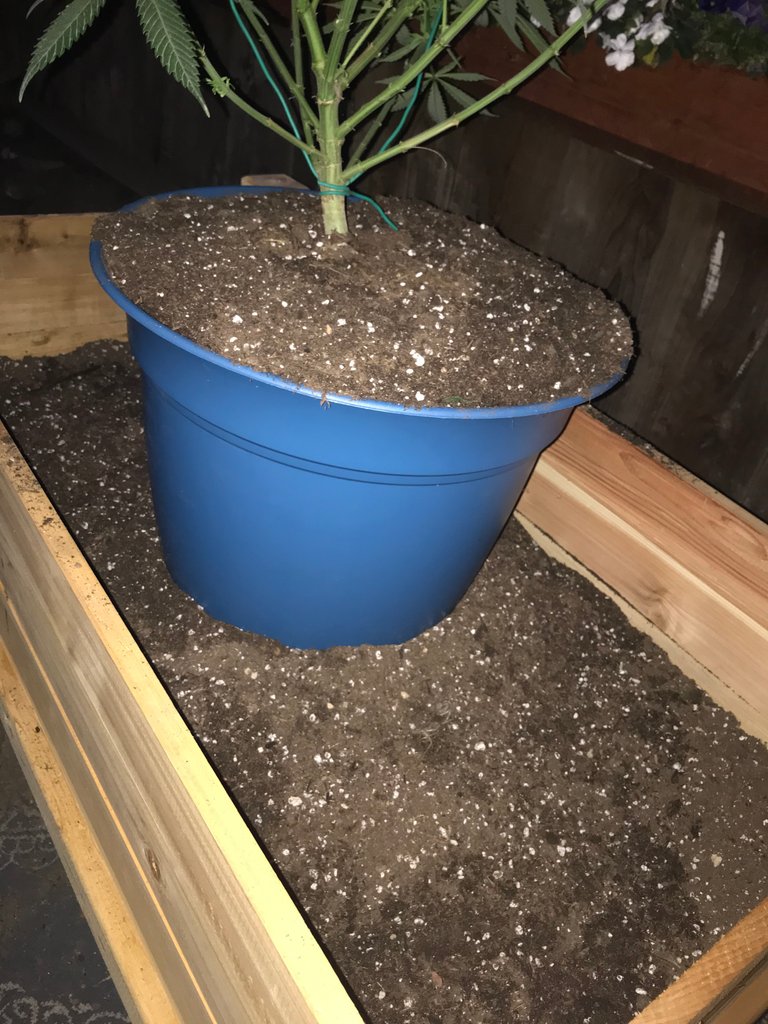 Only thing I need to do is fill up with more soil. This should accommodate all the way till end of flower.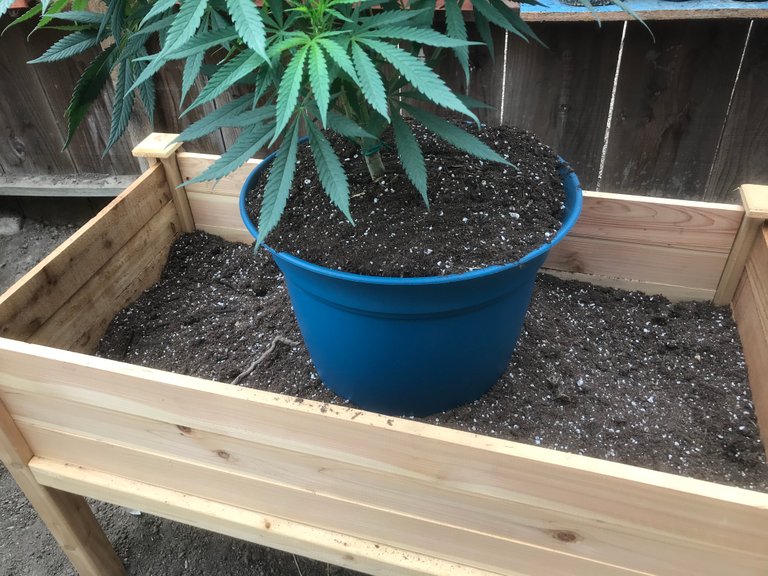 Next up will be to attach some beams to the bed, so that way I can SGROG, and open up the branches to get more sun and air exposure. Super stoked on how this plant will turn out! Happy growing!



---
Posted via weedcash.network