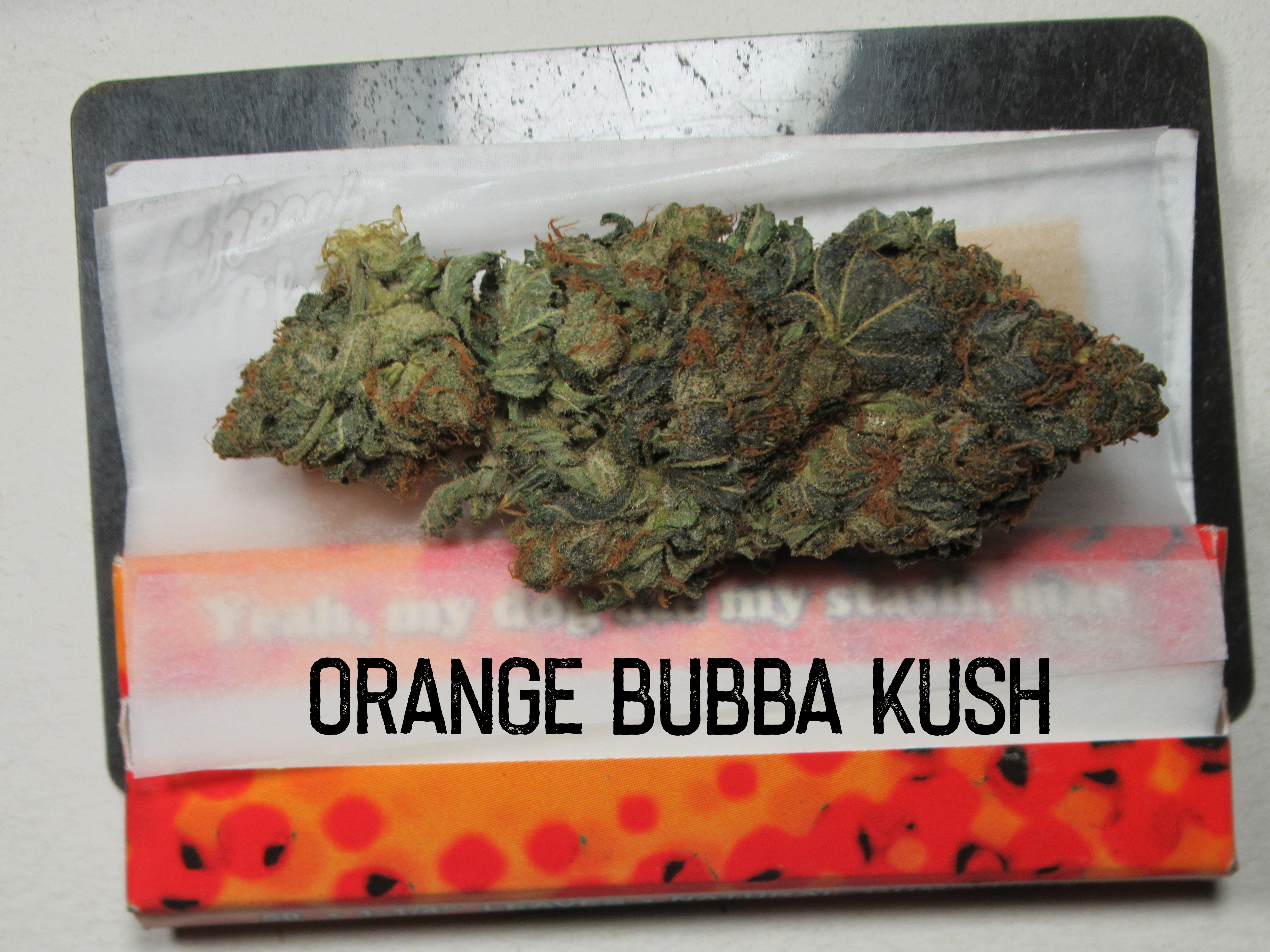 I've tried the original Bubba Kush (Bubba OG), and the Death Bubba cannabis strains - buddy brought over these outdoor grown Orange Bubba Kush buds. We were watching a news report about the Governor of Nevada recently expressing the intent to Pardon tens of thousands of previous low level cannabis convictions.
Orange Bubba Kush
The Orange Bubba Kush 70/30 indica dominant strain was created with the crossing of the Agent Orange and Bubba Kush strains - a medium size plant with a yield of up to 400-600 grams per square meter (Source). I'm guessing these outdoor grown buds have around a smooth 20% THC.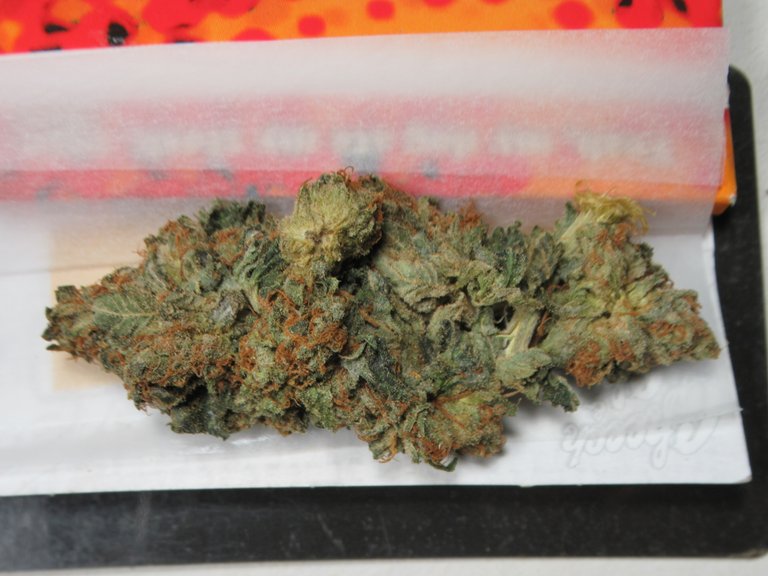 True to Bubba form, these greazy looking Orange Bubba Kush buds have dark, almost bluish, and light greens, ample mats of spindly bright orange pistils, and a resinous coating of amber trichomes - they have a sweet and dank fruity orange vanilla diesel pine citrus scent.
Cannabis Conviction Pardon Potential in Nevada
Tens of thousands of Nevada citizens could be receiving pardons soon, if they had been convicted of low level cannabis possession - it would open career opportunities, and restore many stolen 'rights', including owning a fire arm, voting, and serving on a jury. Medicinal cannabis in Nevada was legalized in 2001 - at this time they also "defelonized" cannabis, making less than an ounce of possession a misdemeanor for the first and second charge, but a third charge of possession would be a felony (Source).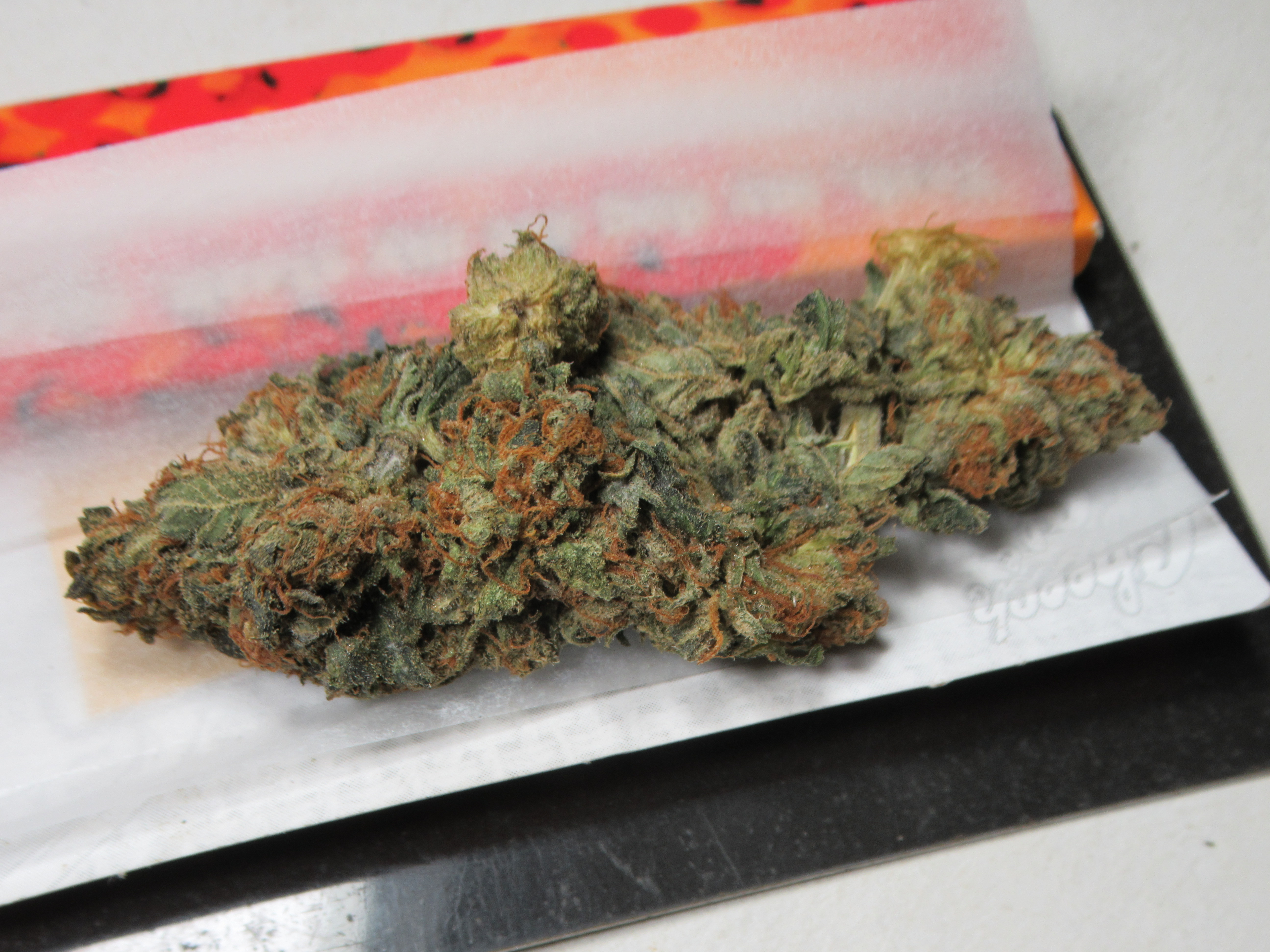 Nevada finally legalized recreational cannabis in 2017, for anyone at least 21 years of age (Source). Nevada's Governor Sisolak recently announced that he would soon be asking the Board of Pardons to remove previous non-violent criminal convictions for cannabis possession of 1 ounce (28 grams) or less. Referring to the 2017 recreational legalization, Governor Sisolak stated that "The people of Nevada have decided that possession of small amounts of marijuana is not a crime" (Source). Cannabis laws have a long history them being used to criminalize segments of the population - by race, political views, or by wealth status (if you can't afford a lawyer, the punishment will often be more severe). It's good to see the citizens slowly waking up to the 'war on drugs' actually being a war on the people.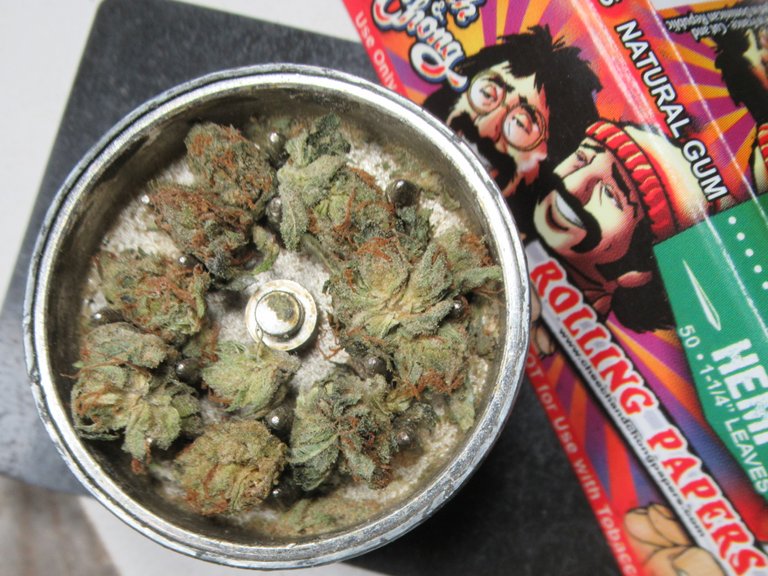 The Roll Up
I went with the Cheech & Chong signature hemp fiber papers for the Orange Bubba Kush roll up. Officially licensed, top quality light weight hemp papers, they roll up easily and burn smooth.
Sweet fruity orange vanilla coffee diesel pine light spice zest flavor. Instantly calming and stress relieving - solid cushion, relaxed eye lids, and euphoric creative energy. I'll save these zesty Orange Bubba Kush buds for afternoons and evenings.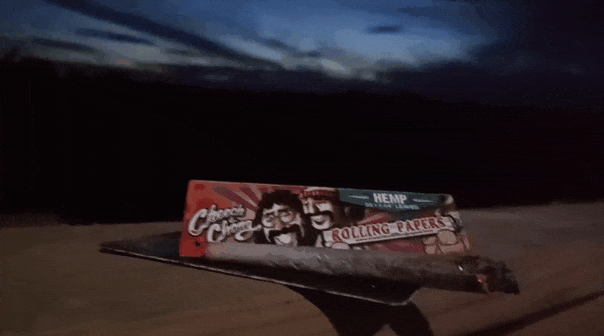 Know your local laws. This review is not intended to be medical advice.
---
Posted via weedcash.network