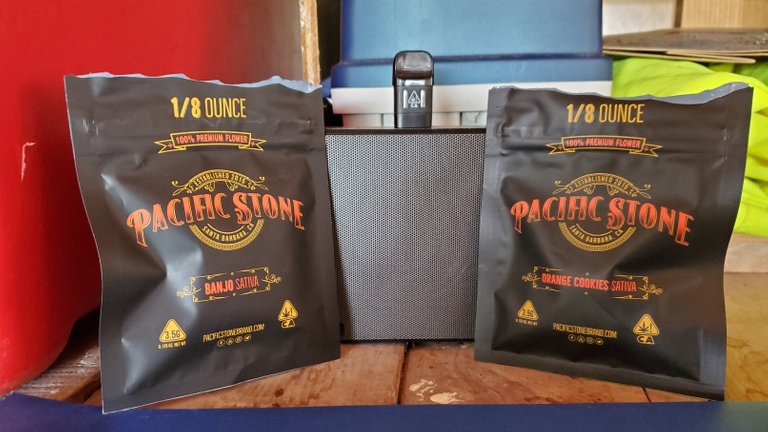 New Normal vape products have been delivering the goods of late. I applauded them in my previous post. But you can see clear through that 1-gram cartridge! The oil is all gone. One thing about these potent New Normal carts? They aren't cheap at $62.00 a pop.
Our last run to the dispensary was over a week ago. I put off going last night cause I just wasn't in the mood. I figured I could scrounge up a few bowls to tide me over.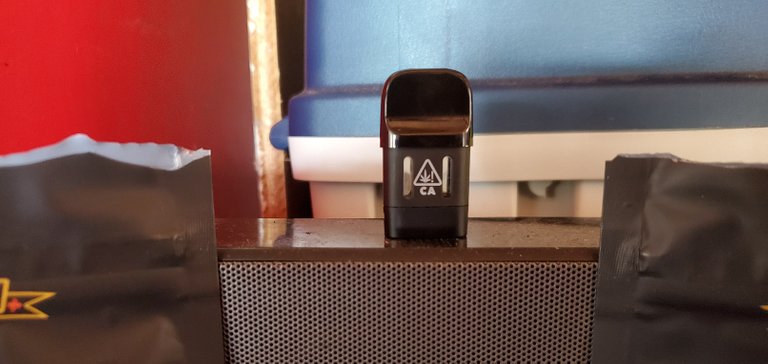 New Dispensary & New Prices
Now that we've been visiting a medical rec dispensary, we've been introduced to a different system. Gone are the weedtenders who weigh out the nugs from jars on a shelf in front of your eyes.
Now everything comes pre-packaged. I have mixed emotions about the switch, but we've been able to discover some very good deals.
To be honest, when you include taxes the prices might not be that much better. Weigh it for you dispensaries did have low shelf options. The quality, however, didn't seem to compare.
Two Eights - Two Sativas
Usually, I opt for one Sativa and one Indica or Indica dominant Hybrid. The choices weren't great with the latter, so I went with two of the former.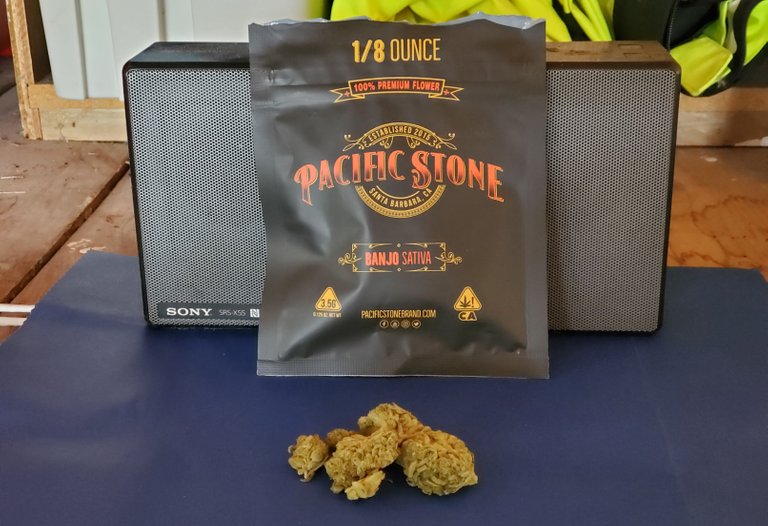 Banjo
Banjo Sativa is one we've tried and liked several times before. It could have longer lasting effects, but it has a great citrus taste and euphoria.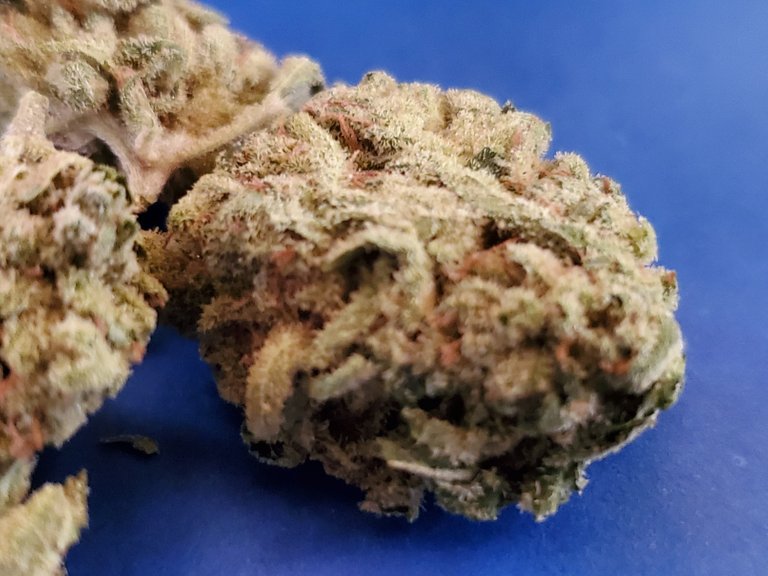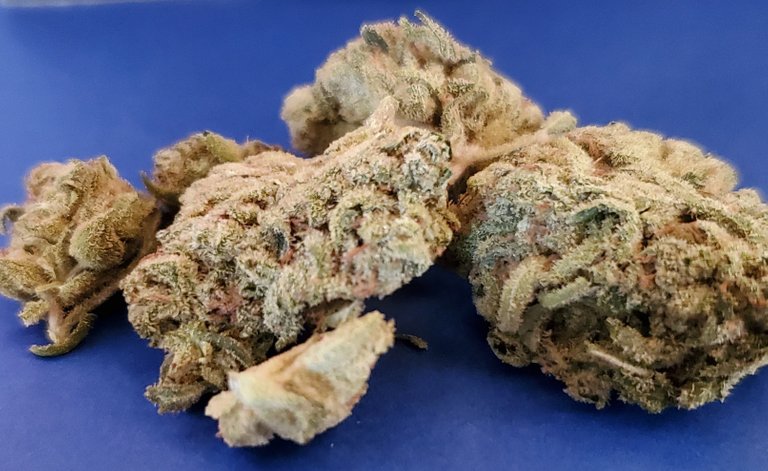 For only $18.00 an eighth, those are impressive nugs! They're not anything near the Humboldt Runtz we had earlier this year, but they sure do the trick.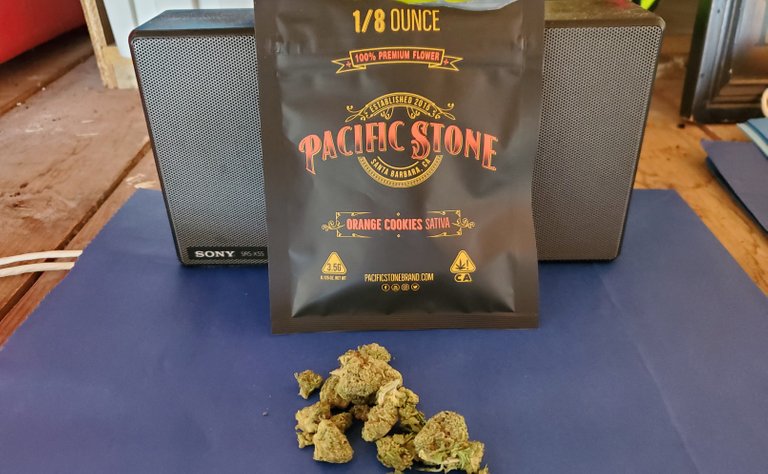 Orange Cookies
At the dispensary, the gentleman who was not a weedtender told me this was more popular than the Banjo. Really? Since they didn't have a deal on any Indicas, I figured we'd give it a try. We means me and the old lady, in case you've been wondering. 🤣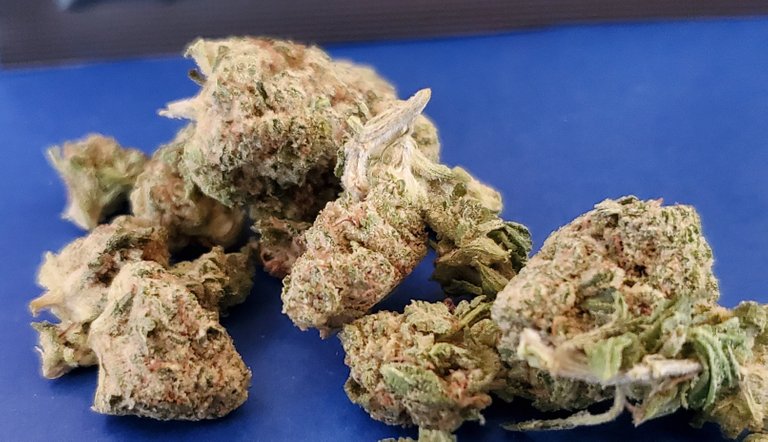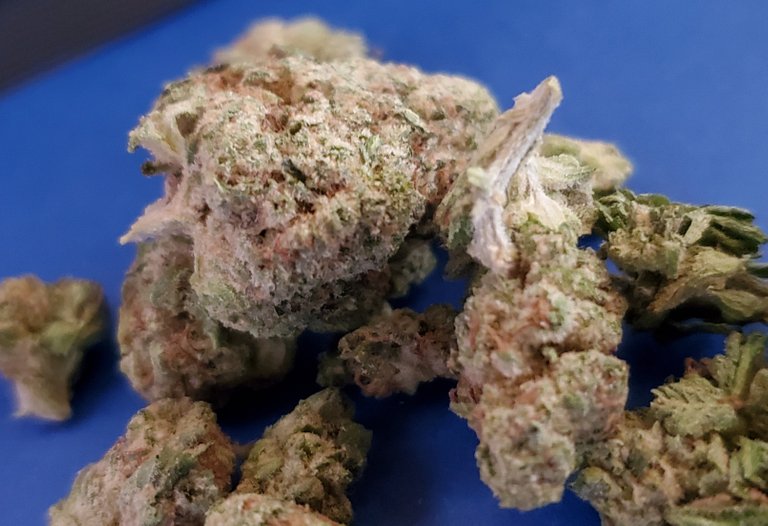 They sure are frosty nugs and ran the same price as the Banjo. I've only had one bong rip of the Orange Cookies so far. I liked it, but need more rips for a full assessment.
Thanks for reading.
All images are my own.
---
Posted via weedcash.network