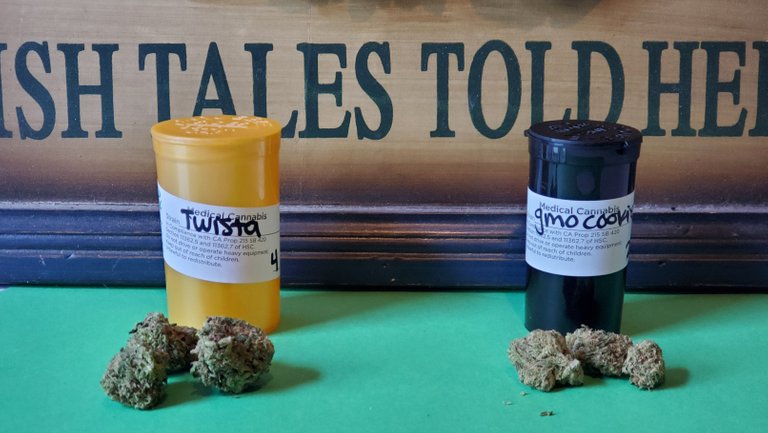 It was Thanksgiving morning and there was a bud in the house. But it was hardly enough to stone a small mouse. The turkey was cooking, dark meat in the thigh. It would taste two times better, if we could only get high!
So I Called For Delivery, & They Were Open!
I tried a new place because I didn't want to spend the $120.00 minimum my usual dispensary-on-wheels requires. To my surprise, they were open and the ordering process was a cinch.
With a total budget of $70.00, I didn't splurge or anything. I did get hooked up with some extra goodies on top of my designated order of flower. Let's take a virtual trip and see what the ganja man dropped off on Thanksgiving Day!

Twista Sativa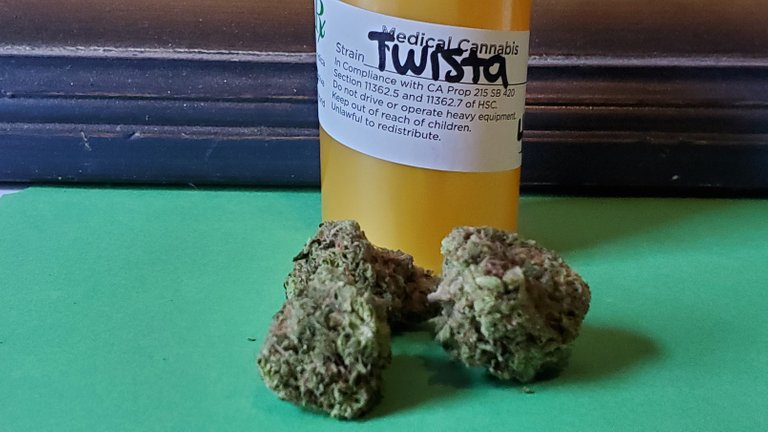 We needed some energy and some savory Sativa to help us work up an appetite for the big family dinner. And since no one else but us would be attending, we didn't have to worry about the ninnys. Not that we have too many of them in our extended family. Not about herb, at least.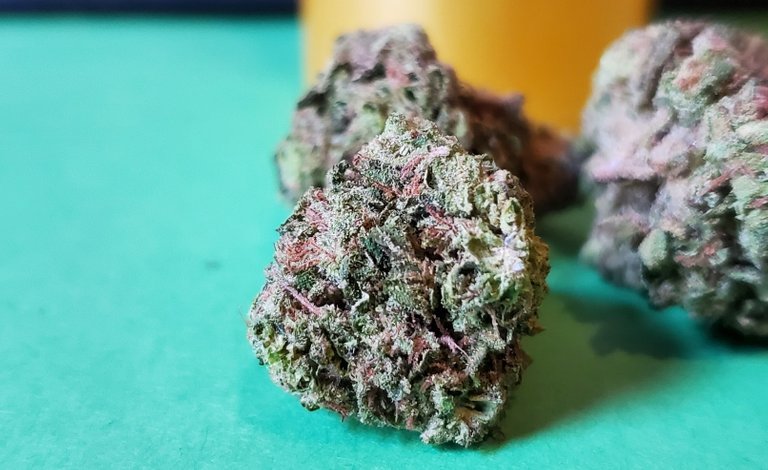 A close up on top and even more magnification below show these Twista nugs at two different angles. Both full of hairs and crystals, splashed with colors of green and crimson in-between.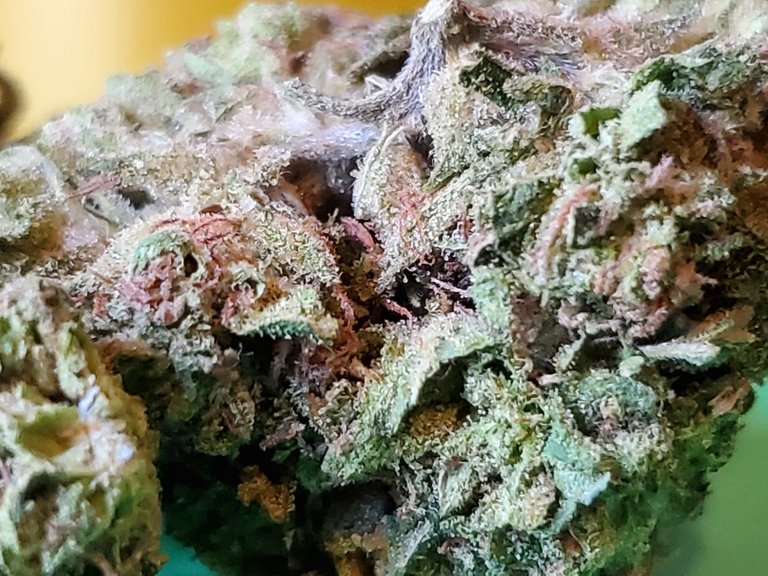 With winter already here in SoCal, the air has been lacking of any humidity. It's been tough to keep buds from drying out, even in sealed glass jars. A decent humidifier would do me well.
The Twista is potent, though not over the top. It did the job desired of it on Thanksgiving Day. 3.5 grams ran $35.00 for this grade and strain of flower.

GMO Cookies Hybrid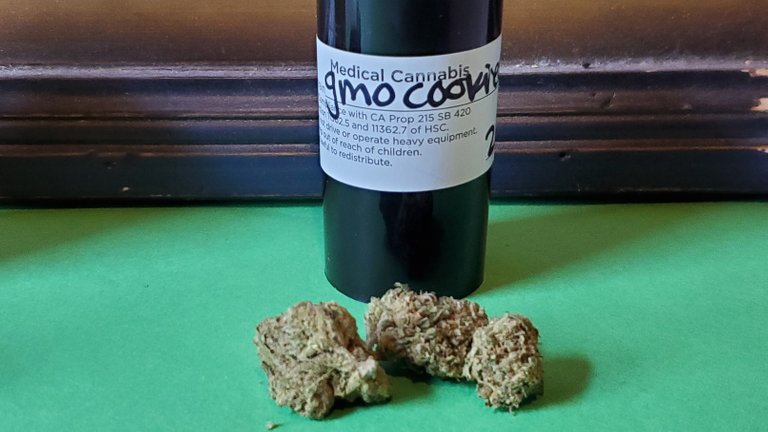 In case the chemicals in the turkey didn't lay us out completely, I ordered this Indica heavy GMO Cookies Hybrid to finish us off. Once again, the nugs are crackly and dried up. And like the Twista, they did the trick.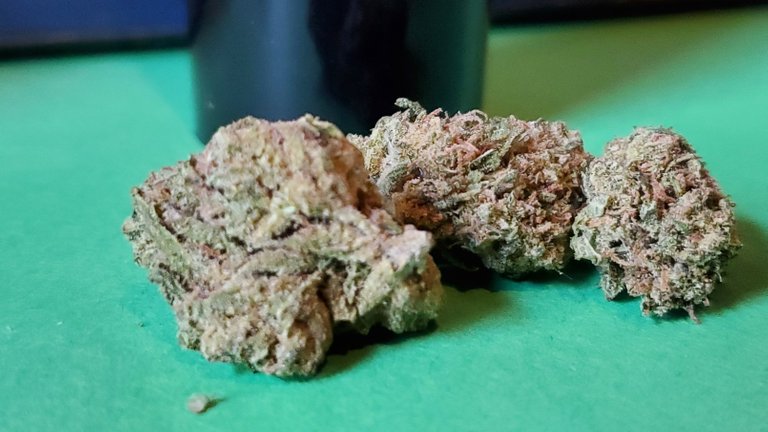 Three different images, each more magnified than the one before, show the flower off in fashion! The image below reveals the abundance of red hairs on these GMO Cookies buds.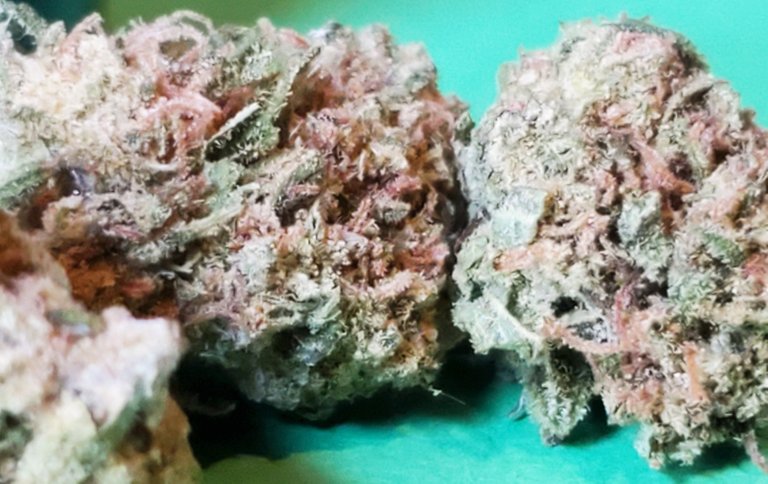 Where one pic shows the hairs, the final close-up displays the tiny polyps that hold the resin pods on the bud. There are a couple starry gleams shining off to the far left.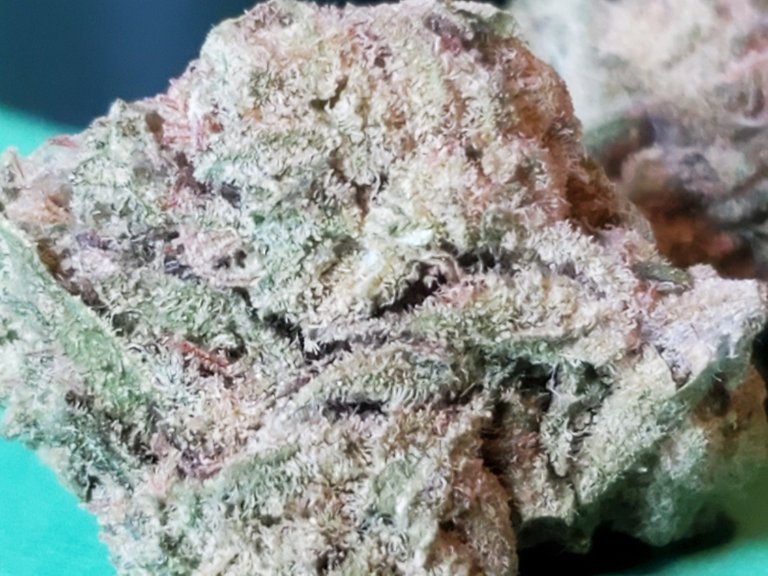 If I had to compare the strains, the Twista has my vote. Should I order delivery from this Dispensary again, I'll get more Twista Sativa. The GMO Cookies are ok, just not as potent or tasty as the Twista. 2 grams ran $20, bringing the order total to $55.00.

Extra Goodies Upon Arrival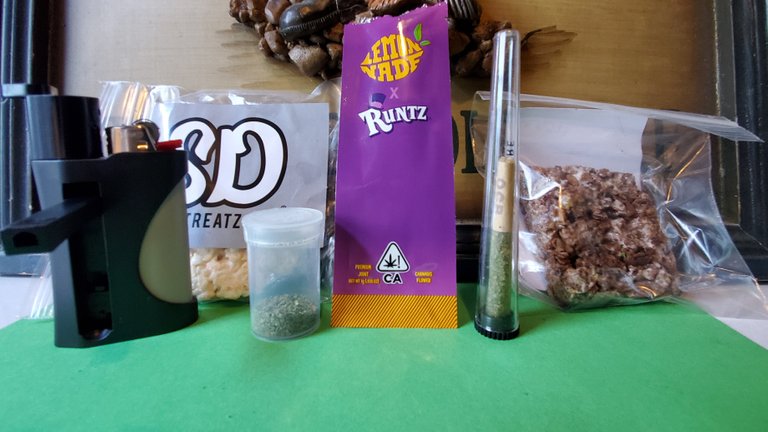 For the lowest grade flower this place is offering, it's not half-bad. To make the experience better, they hooked me up with a first time patient deal.
The extras that came include a Runtz joint, about a gram of unknown shake, and two rice crispy treat edibles. Finally, they sent a pipe/lighter holder type gadget that could easily fit in a pocket.
The pipe is deep and has a swivel cap. You could pack it full for a hike or day trip. It's not well made, but it's a useful tool. What really made me happy was that it came with a brand new Bic lighter. I was nearly out of my last one.

Have a Grateful Day. Images are my own. Dividers and final image courtesy of The Weed Cash Network Media Kit.

---
Posted via weedcash.network