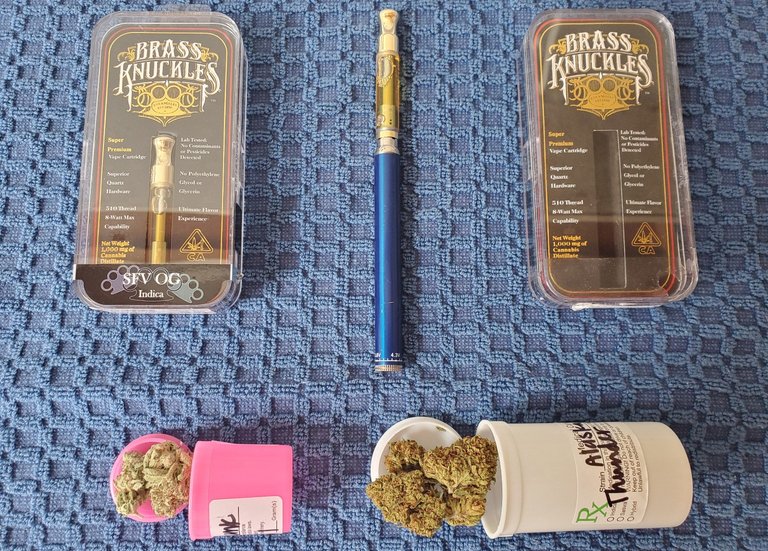 When the nug of Alaskan Thunder Fuck finally fell from the popcorn ceiling, it left a permanent resin stain that could never be removed.
It's the story I first heard before I ever came across the strain myself. A friend from Oregon told me this story and I couldn't forget it.
I've tried ATF a few times now, but they haven't looked the way he described them that day. He must have found a grower that really knew how to make em sticky!
Still, I enjoy the ATF even if it doesn't compare to his description. These are Top Shelf buds from the local dispensary, not the highest quality Private Reserve.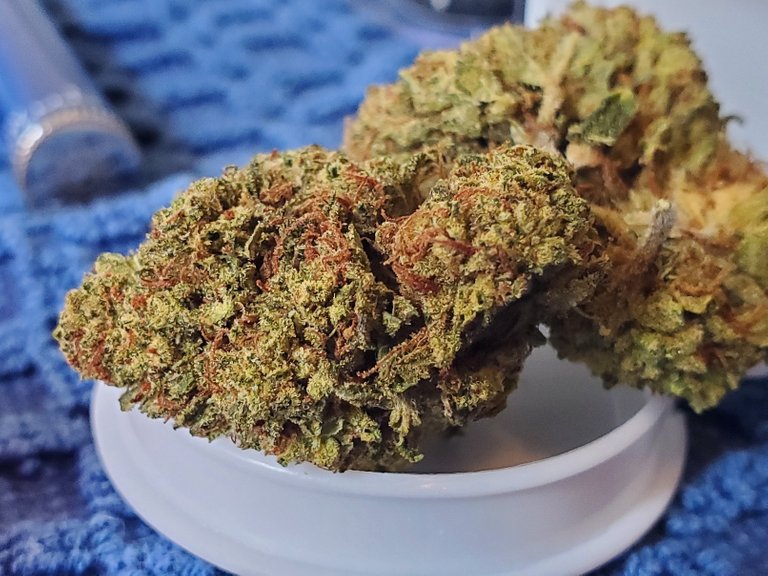 Nice red hairs but not a lot of sparkling crytals on this ATF. It is nice and fresh.
On the other hand, a gram of this Private Reserve Purple Skunk will be saved for some extra special moments. This was a free gram my wife got for going in during happy hour.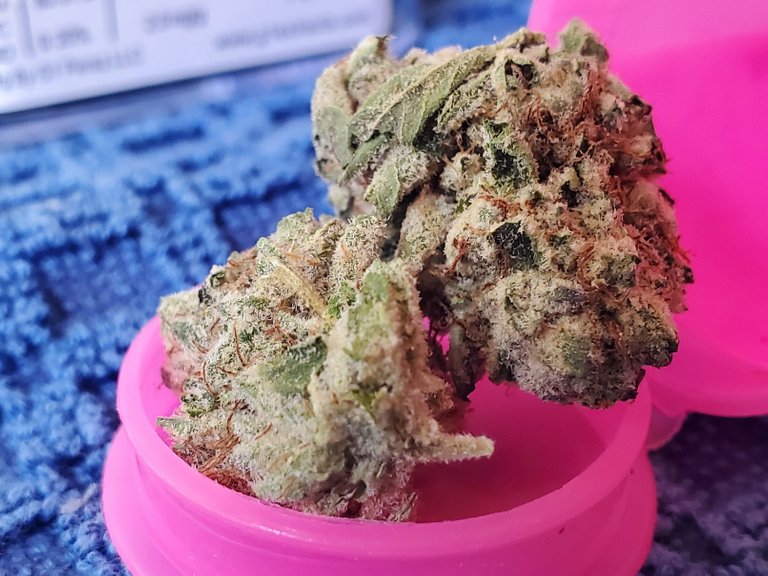 This Purple Skunk has the freshness, density, and resin sacs to impart a state of dreamy bliss.
Because it was happy hour, the deals just kept coming. Two 1 ML cartridges of Brass Knuckles were only $40 total! What? How can you pass on that.
Attached to the battery is a cart of concentrate from an insane strain of Jack Herer. I always enjoy the extraction process and flower that Brass Knuckles uses. The oil tastes great and hits you hard.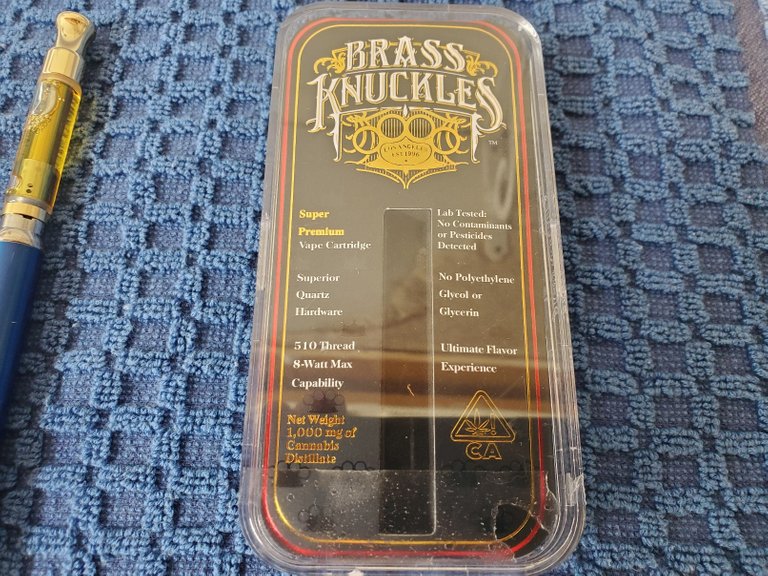 Still in the case is a second cart of SFV OG. The SFV in this Kush strain stands for San Fernando Valley where it was first grown.
Unlike the energy giving properties of Jack Herer, the SFV will sit you down. It's known for a tiring effect while relieving pain from the head on down. SFV can also help with depression and loss of appetite.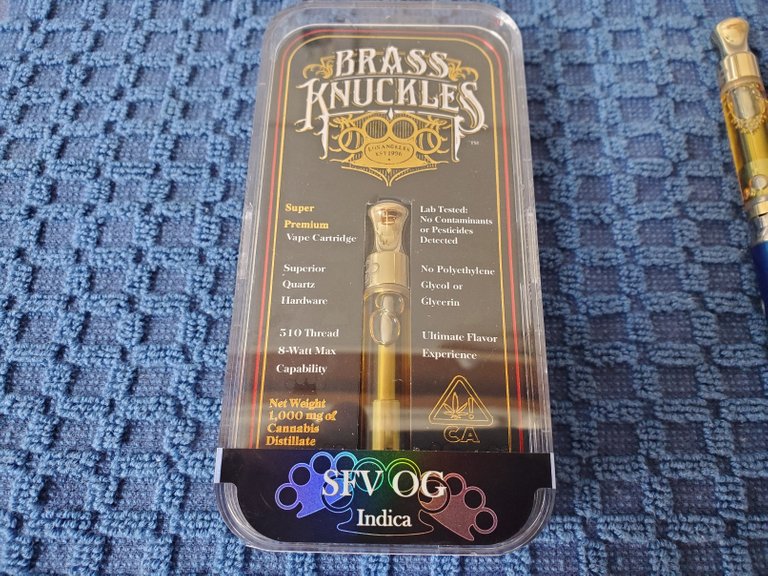 We'll be breaking this bad boy out later on tonight after dinner is served and it's time for relaxing.
It's not always fun having to run out these days, but it sure does save us compared to delivery. All this cannabis ran us a mere 80 bucks and a nice tip.
Times may be tough but if we can't keep our sanity and mellow the mood, life would lesser for it. Thanks for reading and hope you enjoyed the view.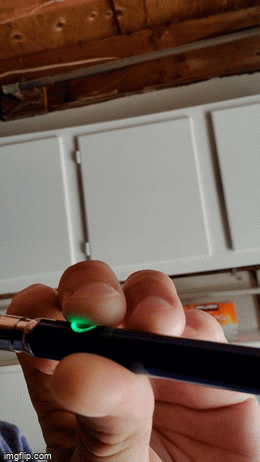 Images from my cellphone