The later in the evening it gets. the more I am on a level. So much THC crackles through my mind. And although I should have been in bed an hour ago. My creative thoughts wake up. So just write a post anyway.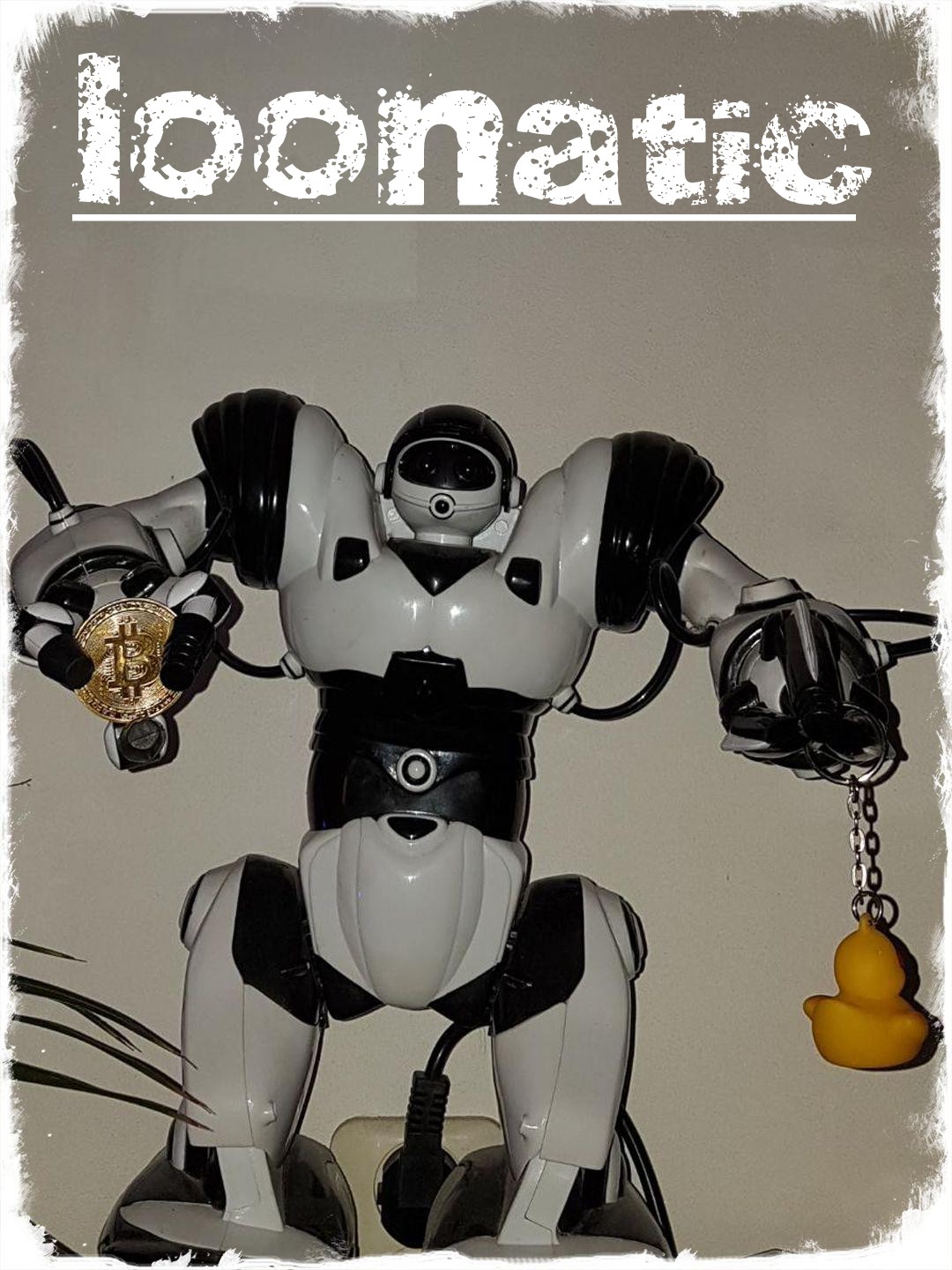 But what kind of creative stuff can I do. To entertain you and myself. Because believe me I have the greatest fun when I create a blog. It makes me aware of what I am doing and what I can change. So I wanted to take a closer look at this plant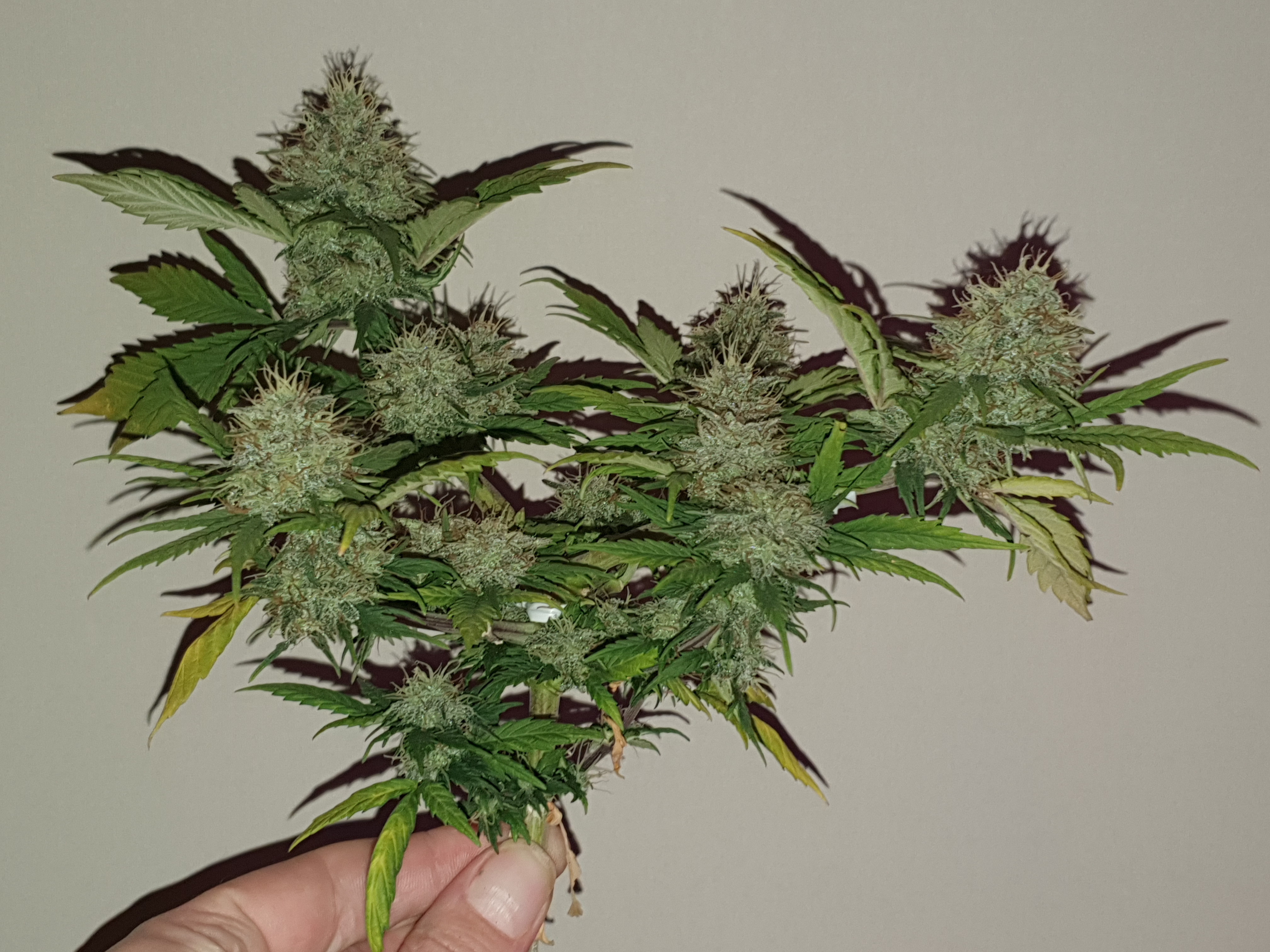 You see my hands here. so you can roughly estimate the size, I have ordinary men's hands not thick not thin just plain. she is stil growing I think she is ready for harvest.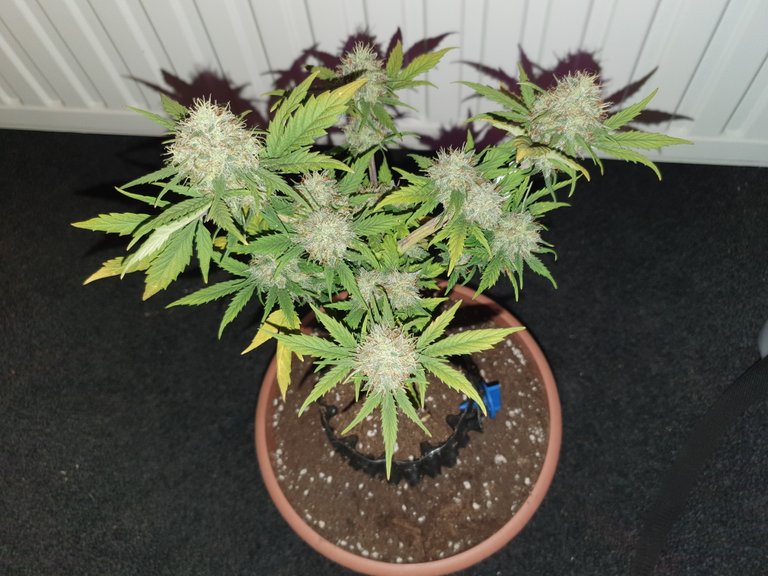 yesterday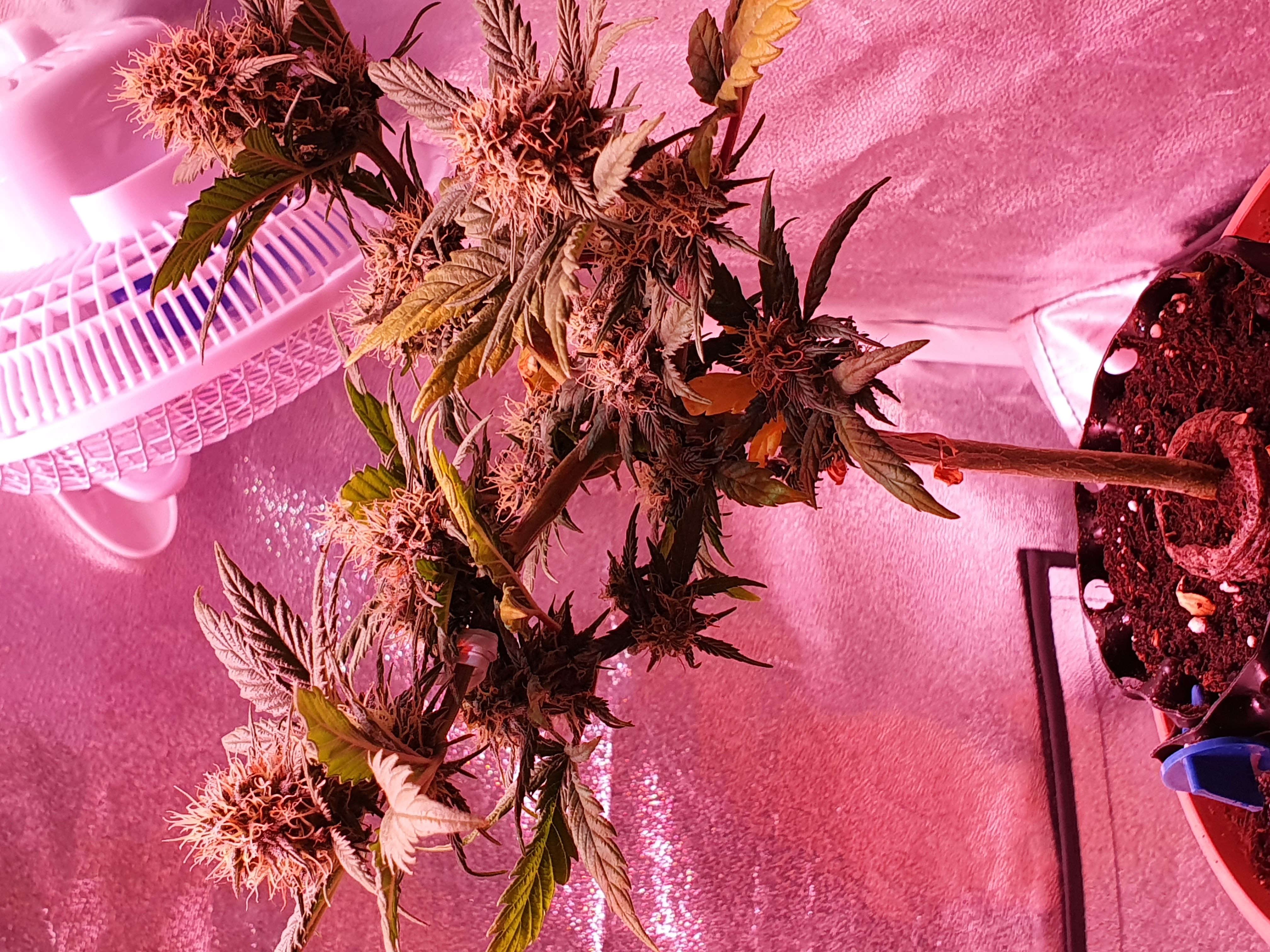 30 days back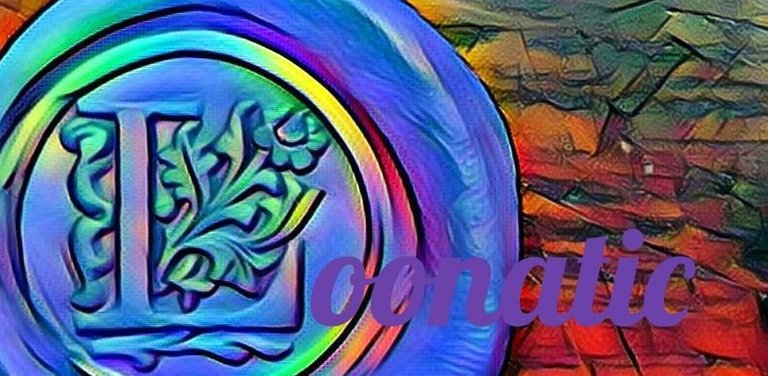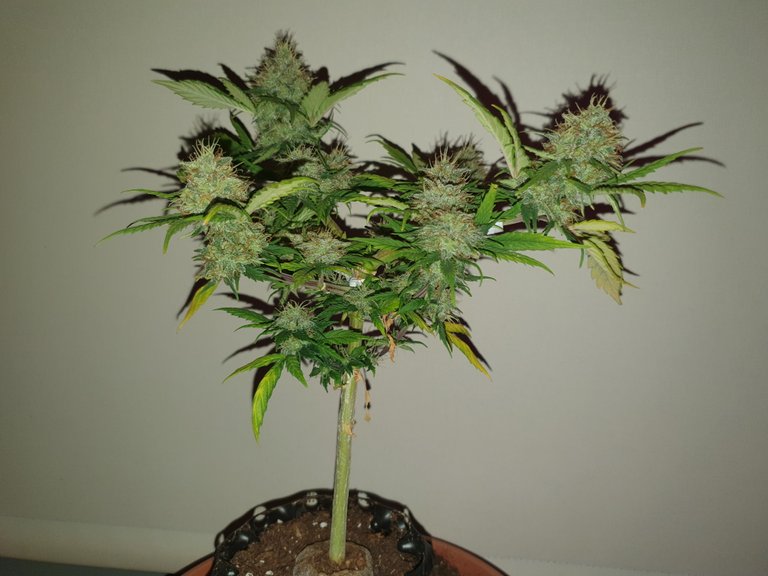 different angle same day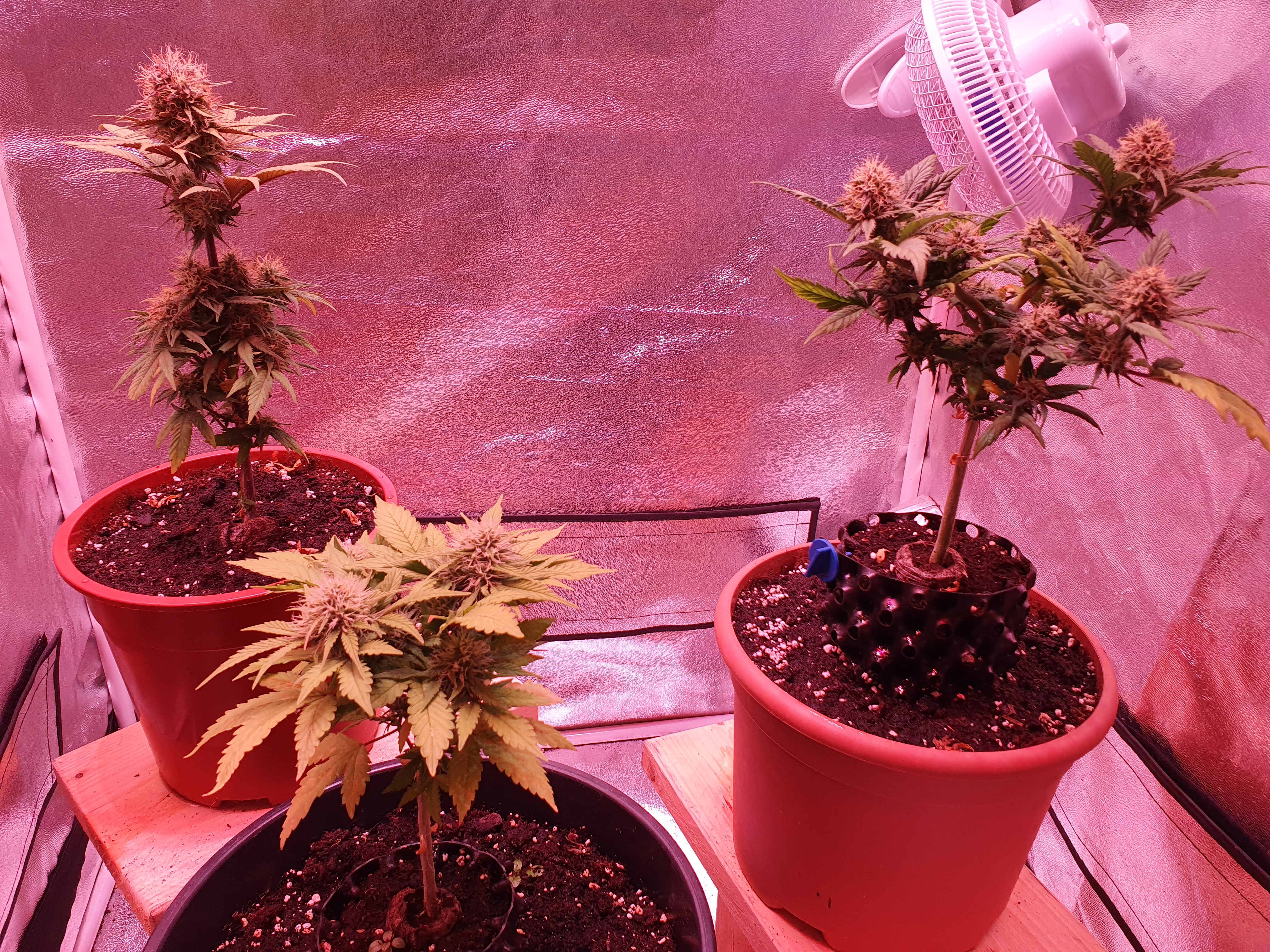 30 days back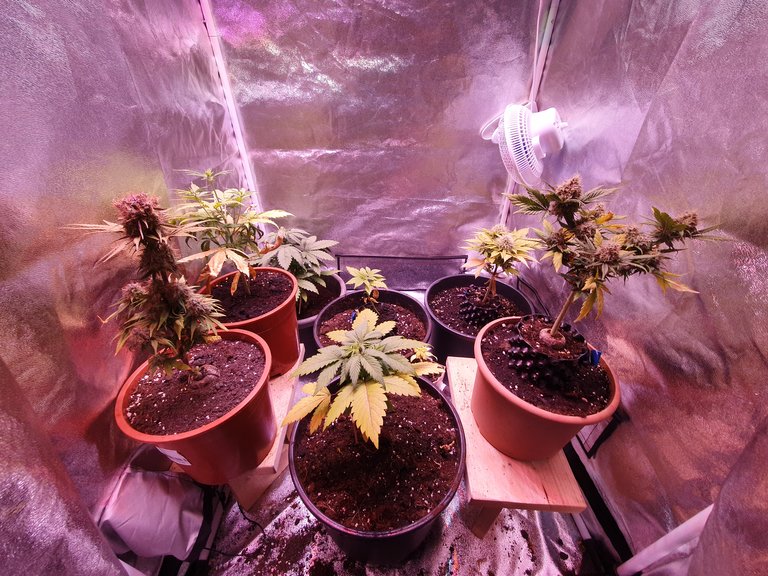 This was yesterday the one on the left
was harvested update will come.....



I am also new to this method. And there is still a lot of room for improvement, but these autoflowers don't get that very tall either. and I think the result is good.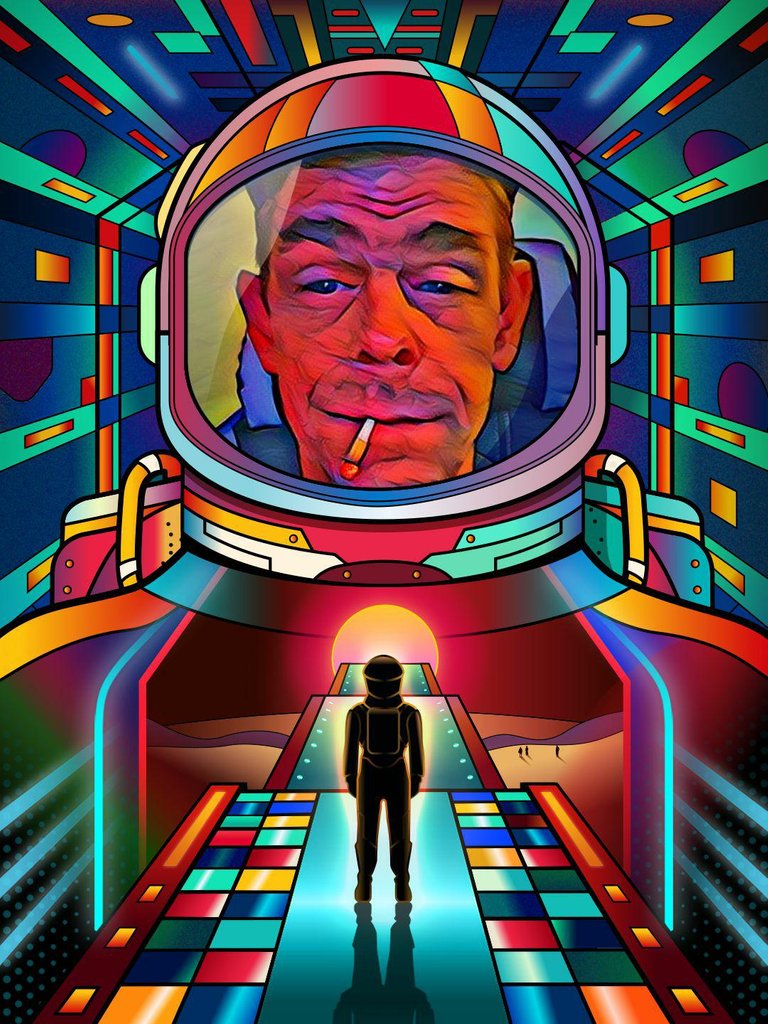 Be safe Be nice Be you and bladiebla bla
🛸😁✌🌎🌍🌏💚
Loonatic®
---
Posted via weedcash.network