Cannibus (Pie Hoe) and Pax 2 Review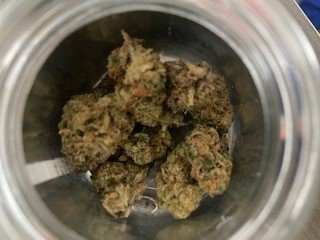 Photo By My - Iphone 11
Hey peeps! I wanted to give my review about a couple of products related to Cannabis. I recently began partaking again and I have access to some awesome strains.
Above is the flower named "Pie Hoe". Now I'm not sure its lineage, but it is a sativa dominant hybrid. It has a bit of a piney smell to me and slightly sour. I aways think of the sativa "Sour Diesel" when I smell a bit of sour in the aroma.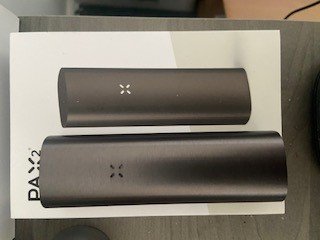 Photo By Me - Iphone 11
I used the Pax 2 vape pen. This isnt a bad pen, but thats coming from a guy whos first vape pen is the Pax 2. So take that for what its worth. It takes about 45 seconds to heat up to the highest setting. I have only used this setting as I'm more used to the effects from using flame. The "Pie Hoe" was great in this. It had a piney flavor upon exhale.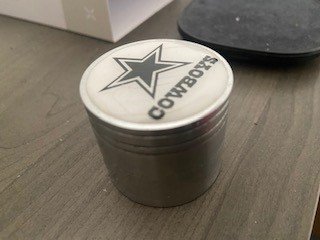 Photo By Me - Iphone 11
I purchased a cheap grinder to use in the Pax 2 after I read that the flower should be finely ground and packed tight. After doing both of these things I got better results with the Pax 2. Anyway, the grinder works great for the price. The metal threading is a bit loose so its easy to catch threads but it seals up tight. The grinding mechanism is pretty easy and has a loose top that you turn as you press against it. It ground the flower up into fine pieces that I could pack nicely. All in all, worth the purchase.
Back to the "Pie Hoe". I have a poor tolerance for sativas and so I started with only two draws, which is quite frankly good for me haha (My tolerance has diminished over that past few years of not partaking). Its definitely more of the sativa recognized head high. At the same time it's relaxing. Kind of gives off the "chill" vibe. The affects last quite some time as well. I will still be feeling it after three to four hours by which I have a noticeable difference in high.
Another thing that I find weird with this strain, perhaps it's just me, is that I tend to get the chills when I'm pretty high. I feel like I'm cold. Hmm... Not sure why that is but it's happened both times that I've smoked it.
All in all not a bad bud. I'll probably opt for another strain, but that's because I have one in mind already rather than I don't like it.
Anywho. Thanks for reading. 😀