Grab the ladle and your fork, make sure to bring the napkin, it is a bit of a train to walk thru but worth the stroll.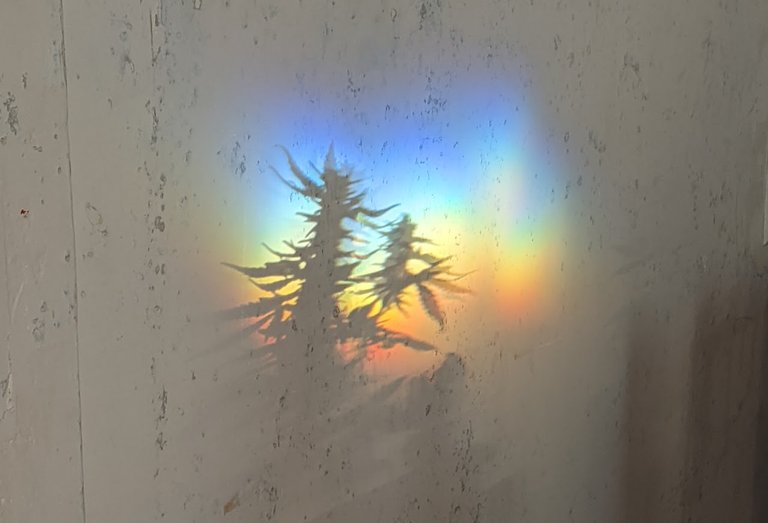 After a stop at the tray and a Big 'Ol shot of weed with my morning coffee and we're on to the coal car here. Down there in the bottom of that 6' hole/ditch is .700x500' of water line. I used cardboard to pad the drop of the 3/4" minus rock that was dumped here and spread later on a 4" flexible perforated pipe zig zagged back and forth, one entering the far side and the other entering the closer side for circulation and obvious length reasons.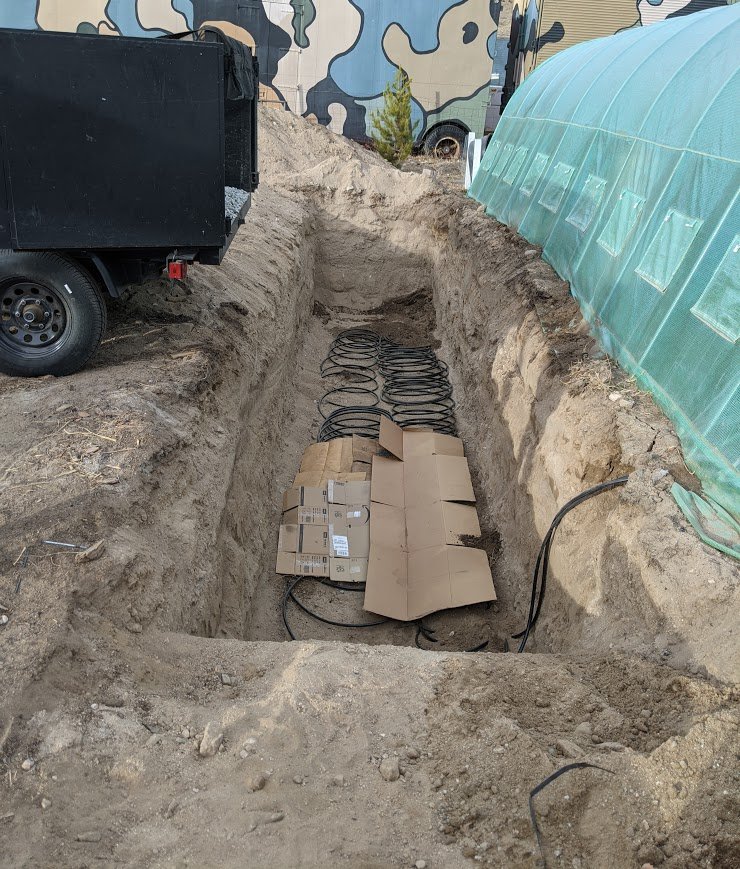 This is Box 2 being dug and leveled. Some work can be done with machines and some are a hybrid, I savor the days of just machines doing the heavy lifting, but I do enjoy building fantastic environment for microbes and plants so NO Worries.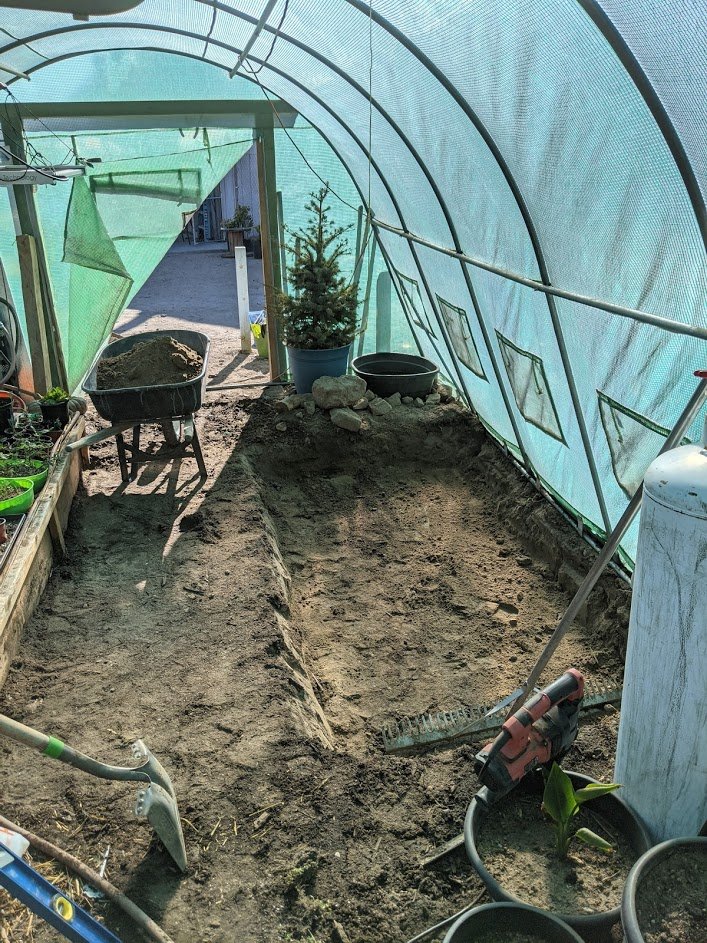 Like that Spruce there at the door do ya, I do to. Serves as a type of alarm, shit you not. Save for me sometimes she straight up stabs the F@#$ outta any person who swings that plastic, its working out. More compost in progress, obvious cardboard and woodchips from the pile along with the horse apples from the pen just over the next yard.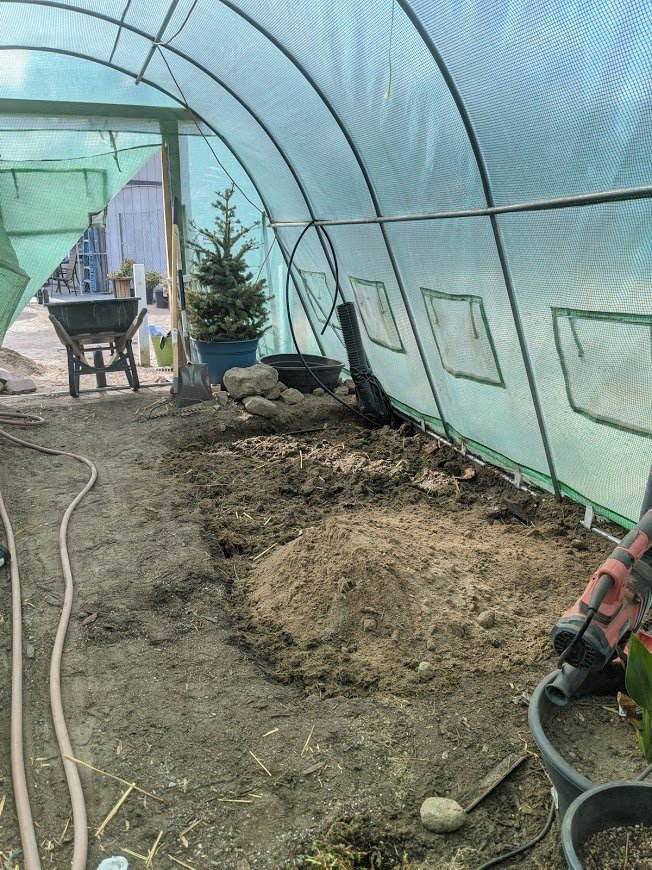 Area next to the new carriage here where the hole was is pretty flat for just the tractor. We'll get the big flat rake out this week as work progresses I'm sure.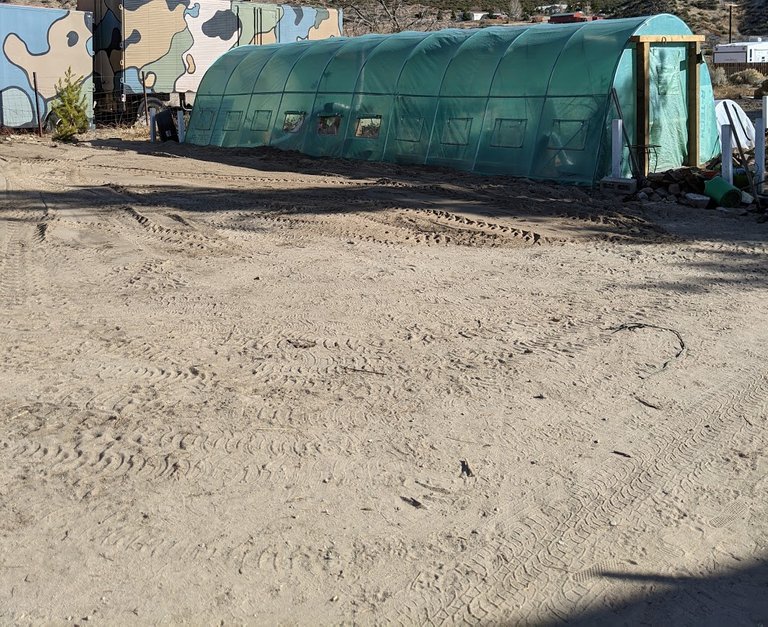 This here is usually the reason folks make a noise but it's the decoy that Blue Spruce uses to get you right on the back of the arm or your kidney area with those spines whilst you step in thru the cabin door.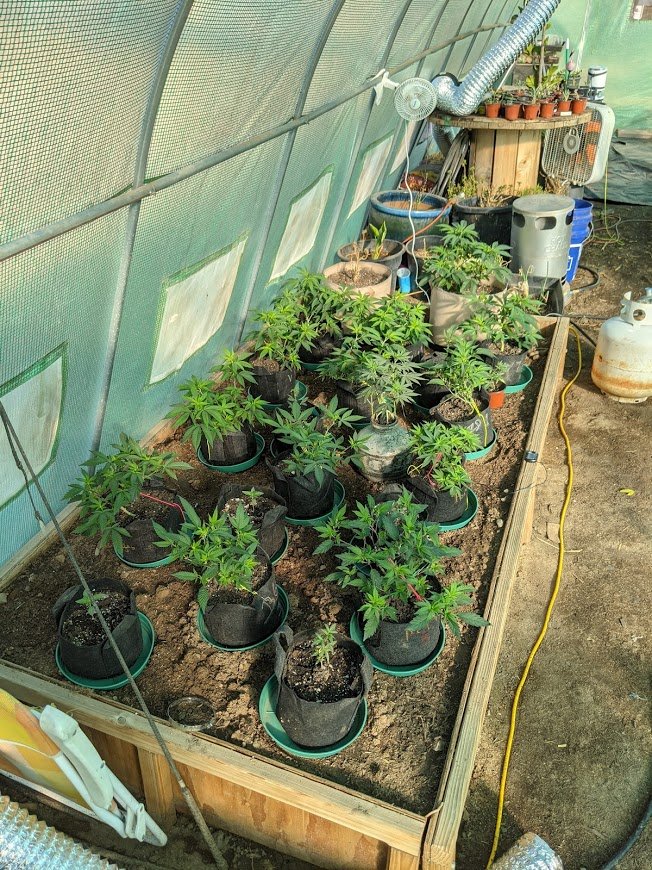 Box was placed on the compost with additional layers inside the raised planter itself. Those wigglers are gonna love it, I'm hopeful.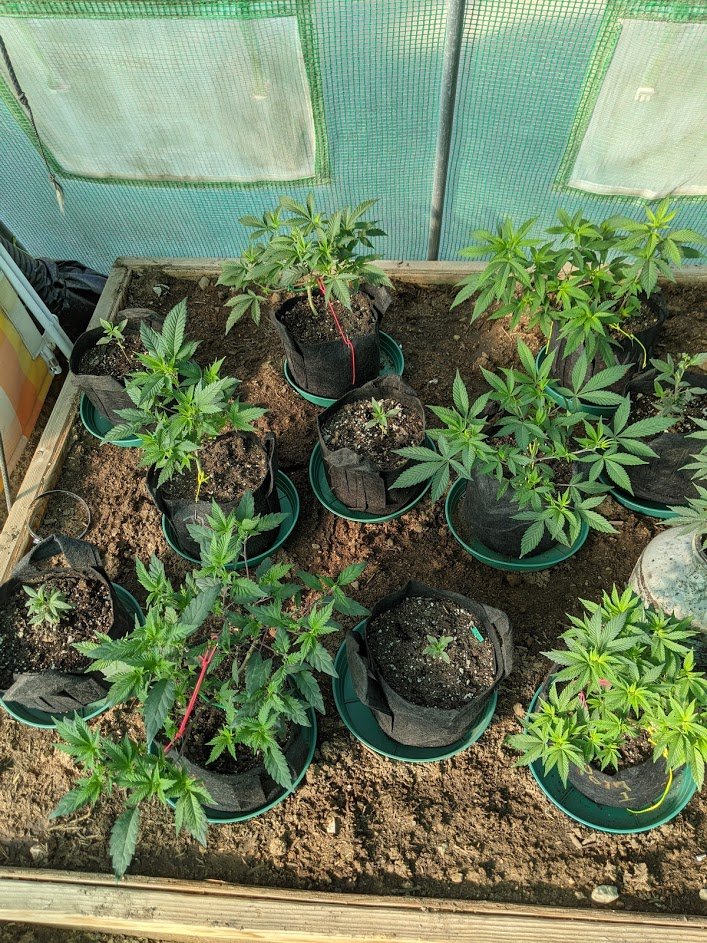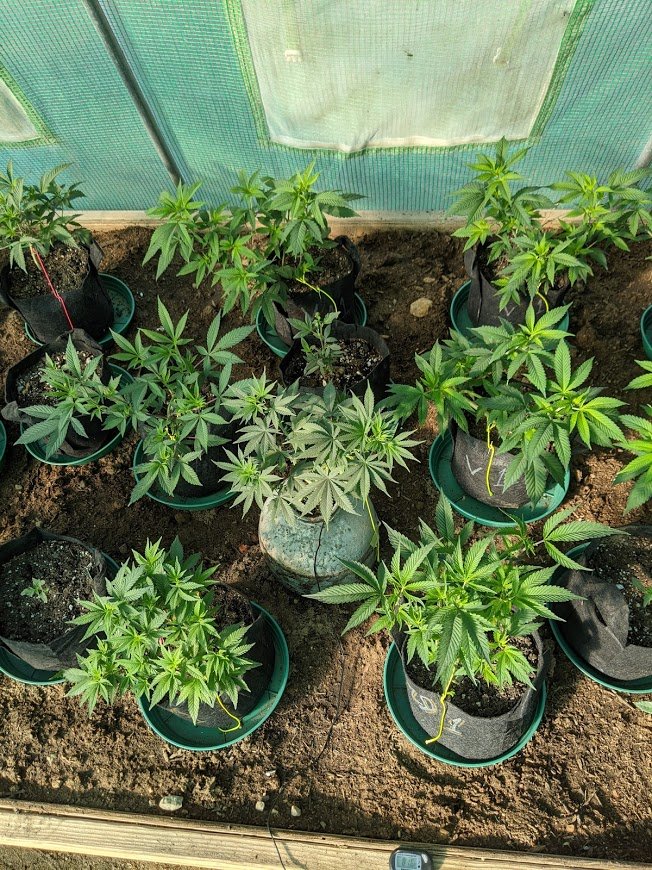 You might recognize some and might find new ticket holders as well thru the walk so, keep your forks ready and bibs tight. 😉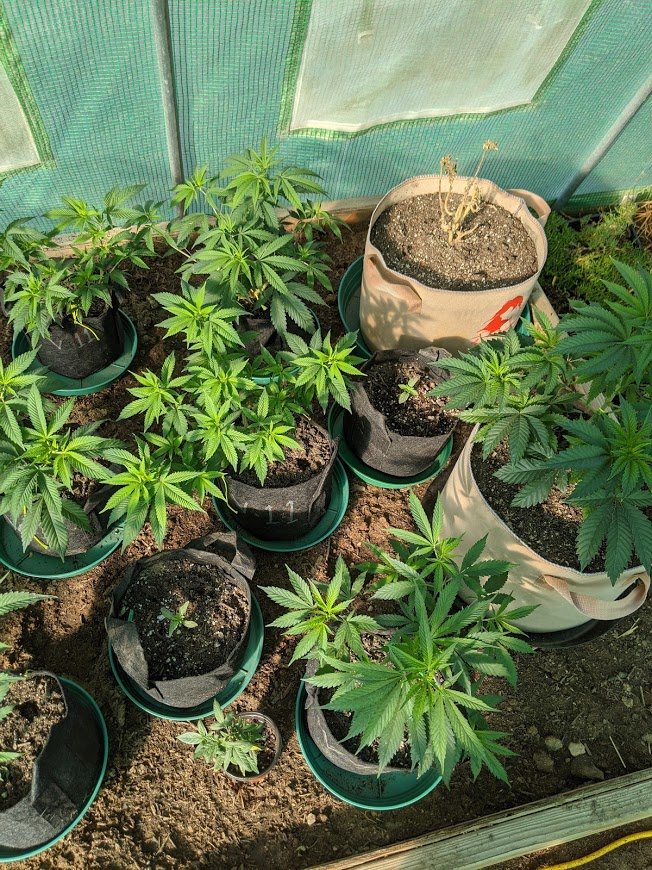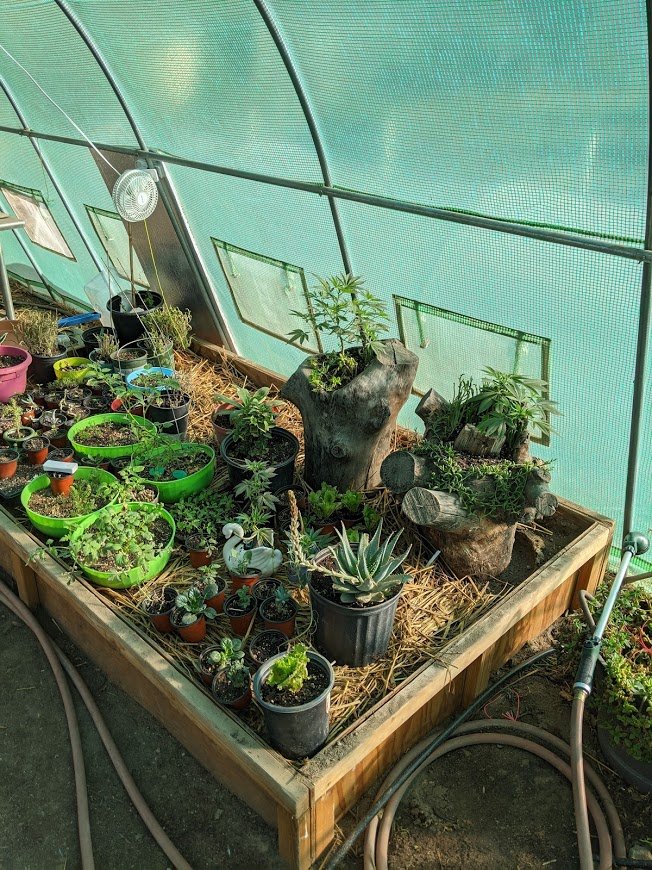 I do love my dueling boxes, but I do admit to one getting a little bit more artistic twists than the other, but every gravy pump has its purpose.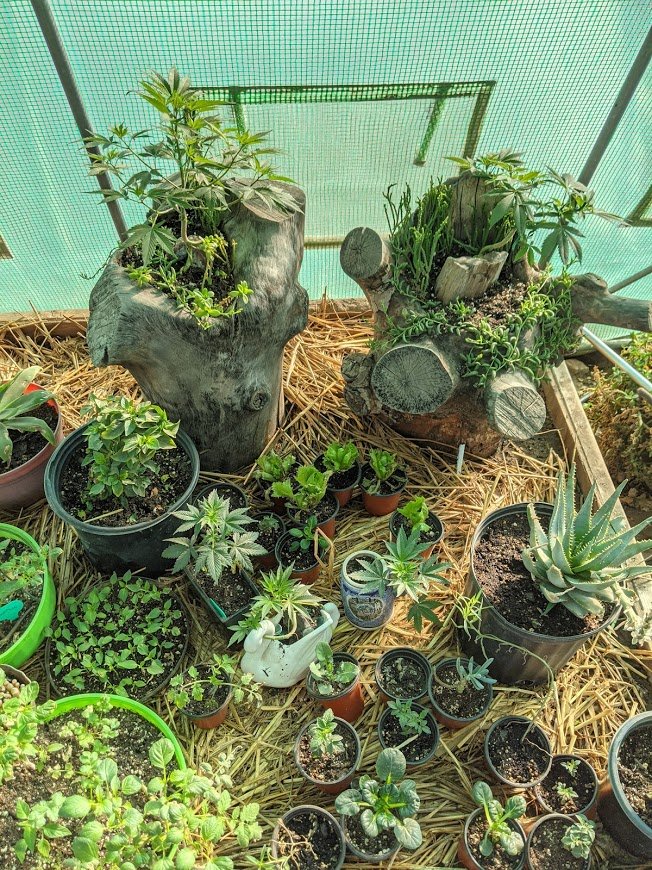 I have been hand watering these for a while as well as the other box now as well.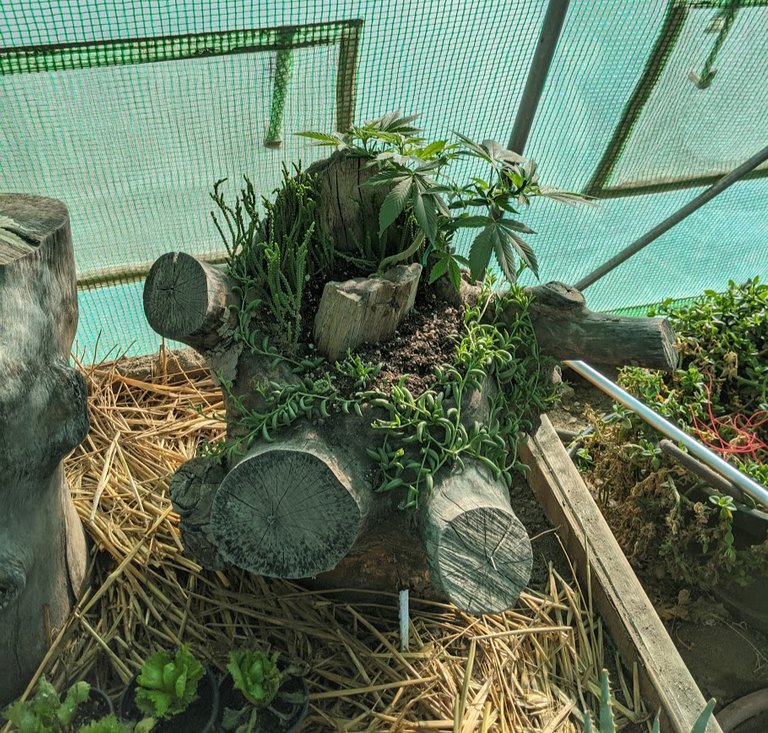 Geode that is at the base of this tall leggy looking one. The petrified wood, she has gone thru many a training using only bonsai wire this time. I was hoping to help strengthen the main trunk by weighing it down with my shaping. We'll see.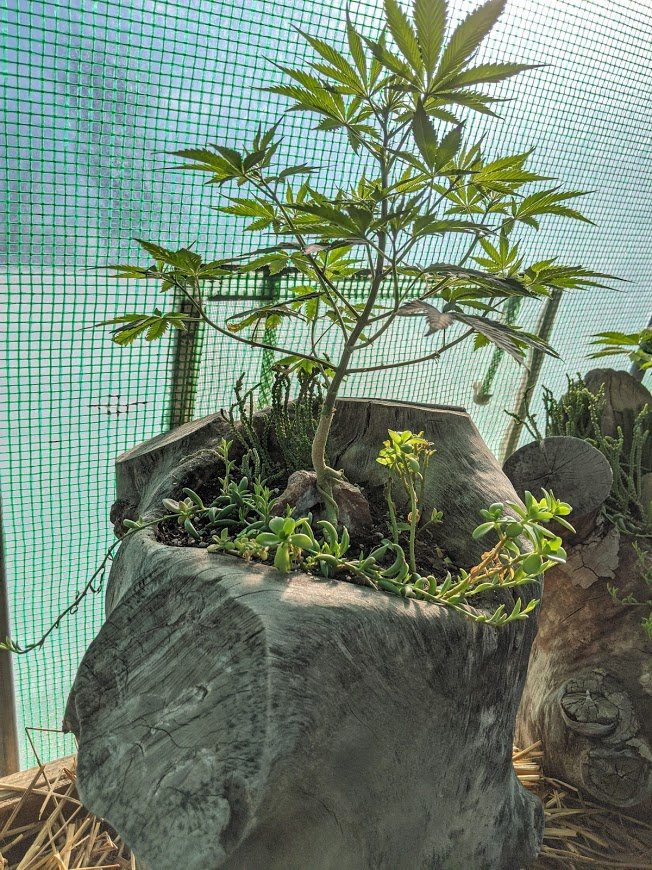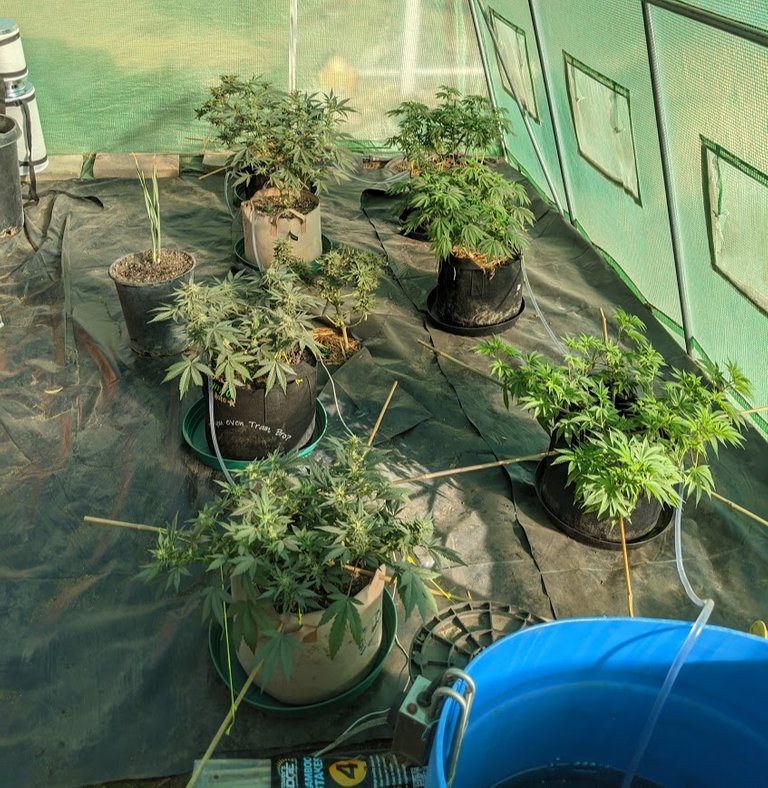 The 3 Big girls here in the canna bags are Larry OG auto starting to stack up nicely. Have a wonderful aroma in this particular section of the train, an earthy, cannabis punch. Nah Mean?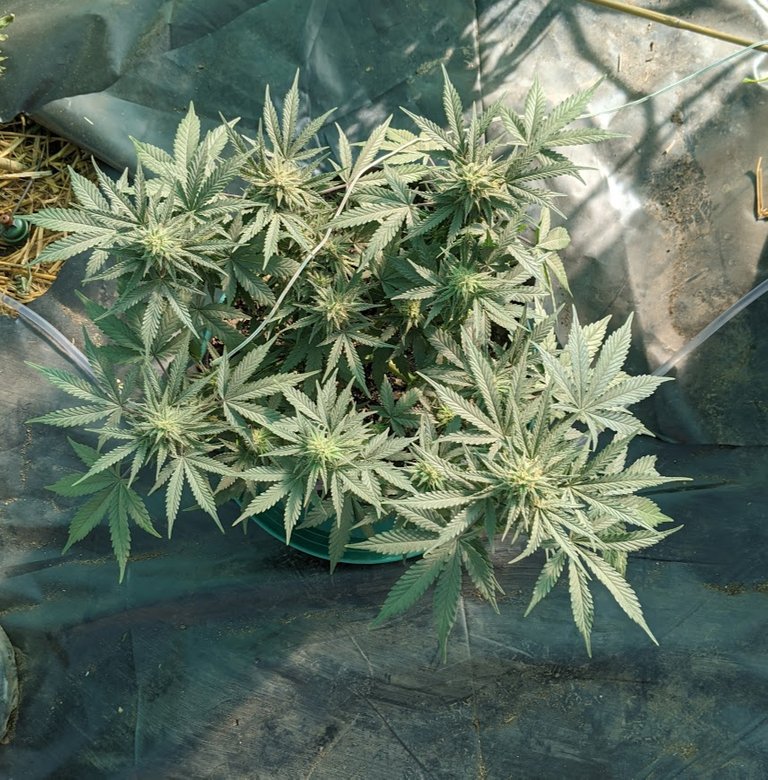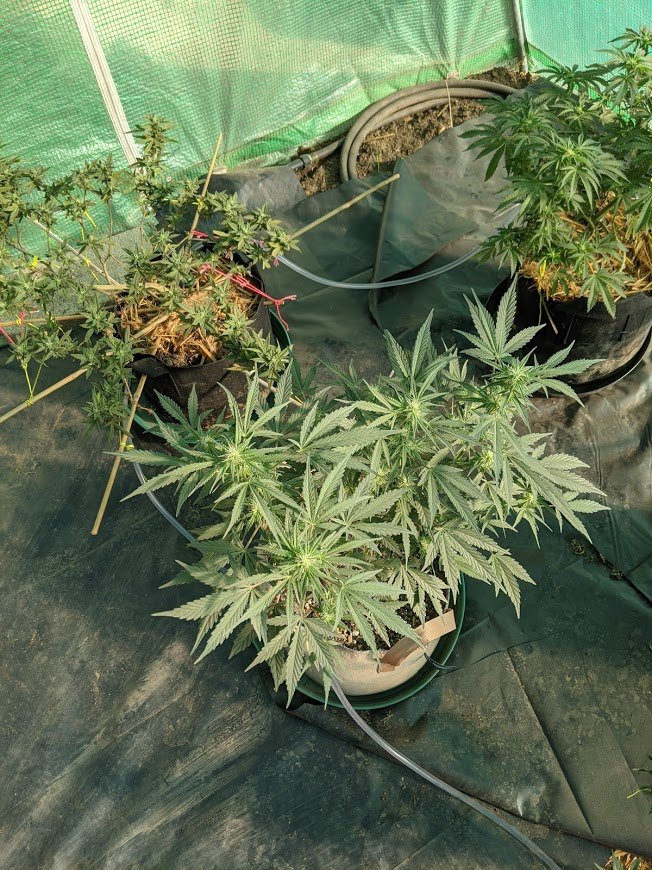 This is a Photo Period however. Stargirl, as I have come to refer to her, has smaller petite leaves and an incredible knockout scent. Has anyone figured how to send those smells yet? Hope someone is working on it 🤞I'm gonna keep working on the smells to hopefully transmit one day.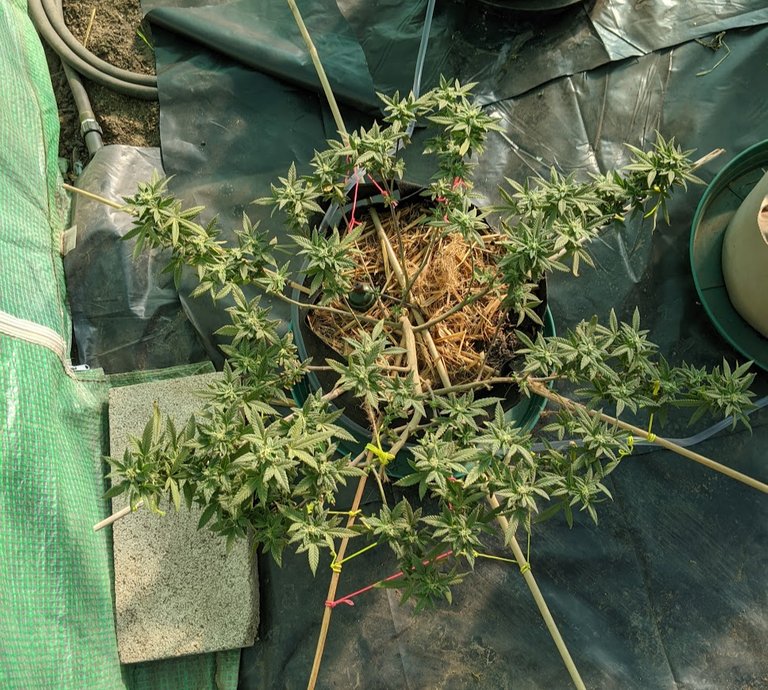 CB19 pushing some pretty impressive hairs.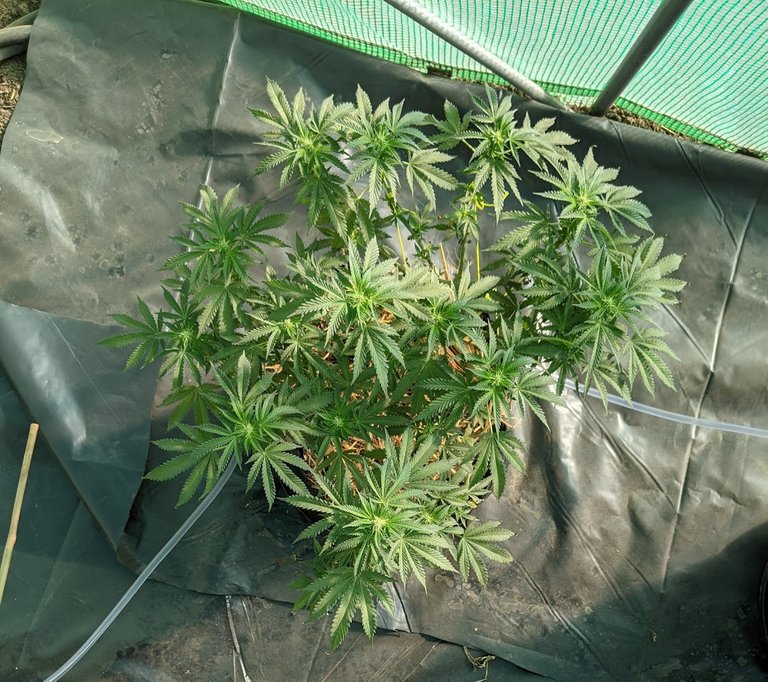 Sour D coming in nice about 2 weeks behind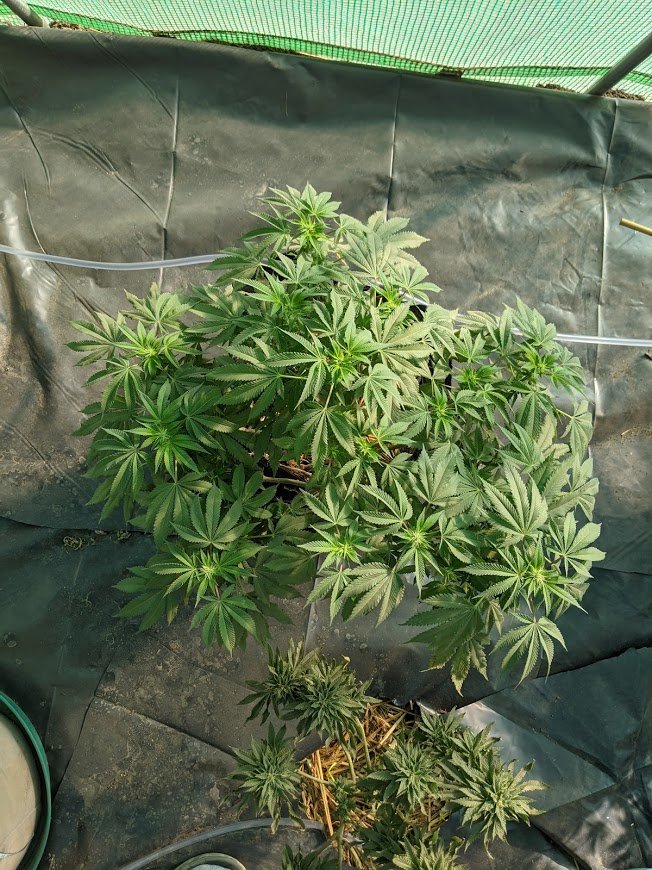 Just above this text is a smaller girl with some curled leaves is stacking nice but I have know idea what she needs, But her sister here a CB19 tester group just got her poles today.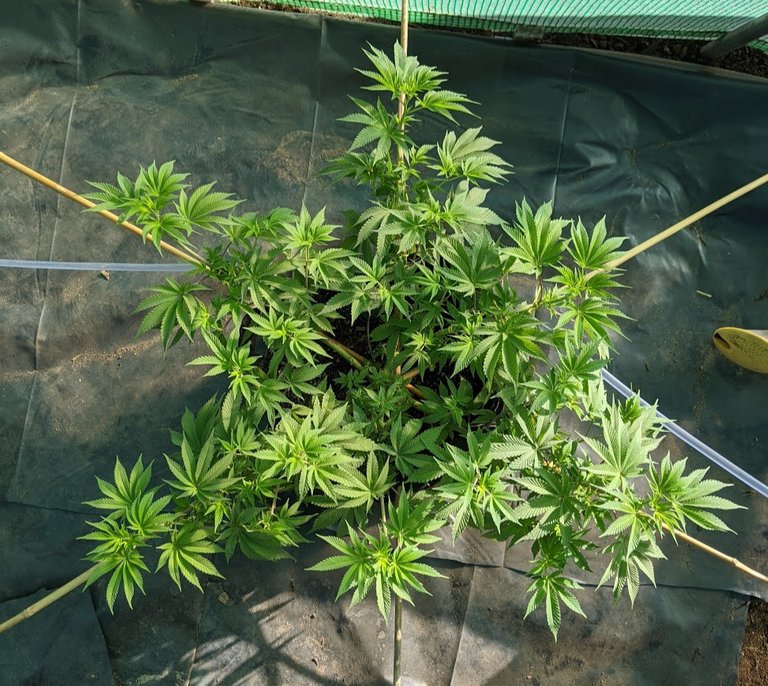 Tied Tight an laid out for the best light. Going to prove useful on the upcoming stretch coming in the continued flower stage. More tracks ahead folks, I'm going to keep laying out so she can keep running.
This smaller tunnel here has some tulips an lilys going, but it also has the typical farmers market greens style boxes going as well.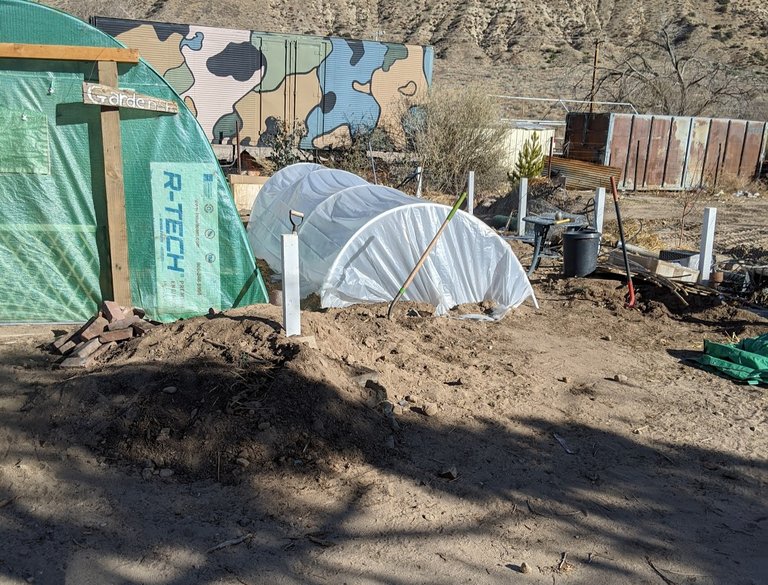 Thanks for stopping by, we'll get a tour of that car when the gravy is installed proper.
Here back at the starting terminal this is another of my Larry OG autos that was intended to be more Nebari Bonsai but it was just a Bonsai catching the morning rainbow across the table.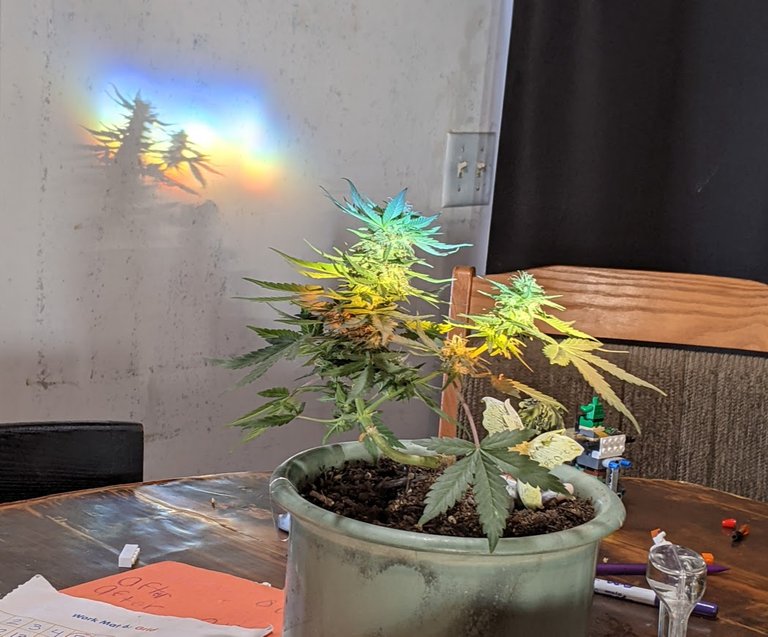 Hope I was able to end the week off nice an tight. Cheers to the Looming MONDAY.
Tow The Line (radio edit)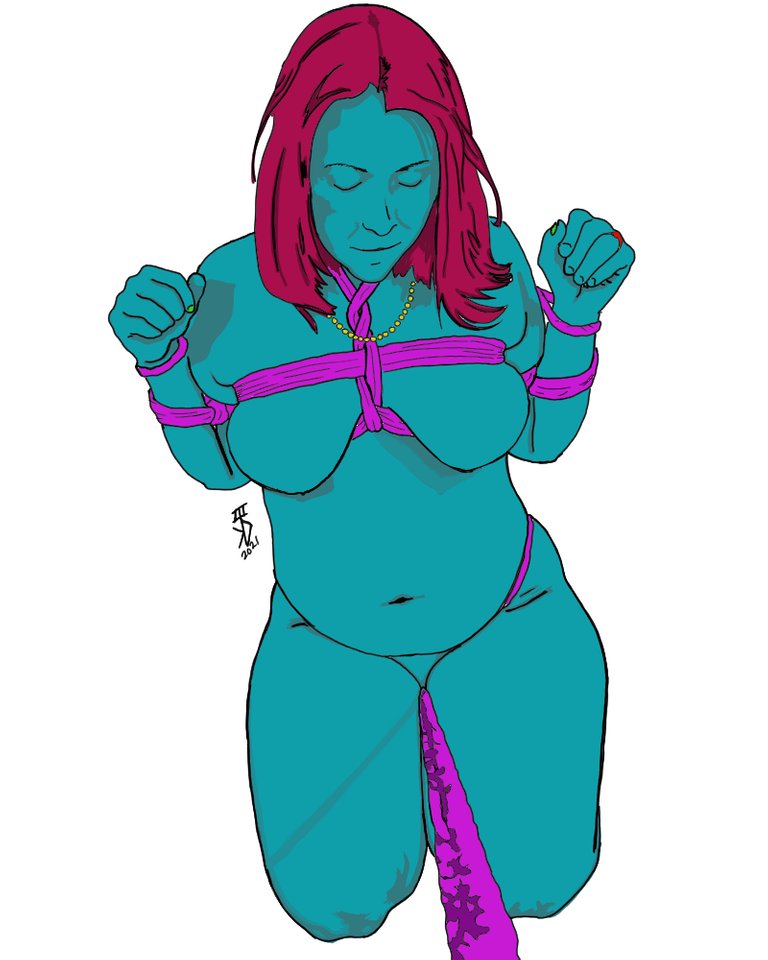 Thanks again for stopping by.
Knottydaddy, Tied off.