To Trim, or Not to Trim?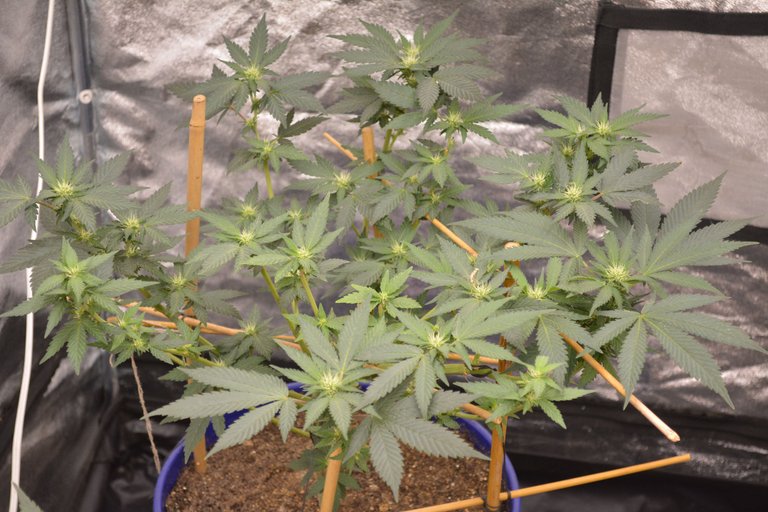 The #5gallonchallenge is looking alright I guess. All the selected bud sites I had stayed from the shears are pushing long pretty hairs. So far so good.
Get this right up front, No Herm. Even after all the stress the, from seed,
Slymer x Wilson x 5G breed by @12citizenscannabis has showed no sign.
To sum up:
Does well with LST.
Taking a Cut for preserve, has proven easy. So that can vary, but it took faster than some of the others.
So far 3 out of the 4 beans popped, female.
I will say they do seem to prefer the "top it to a bush method".
pHantastic cross brought to you by a pHantastic breeder.


Week 4 is looking good in the room. I like being able to tell someone, that I'm testing for, that the gear they put together can take a hit, and hit back harder. I hope and expect that type of behavior. All manner of vegetation has proven time an time again that stress applied can make a hardier more nutritious fruit. Or so I've read.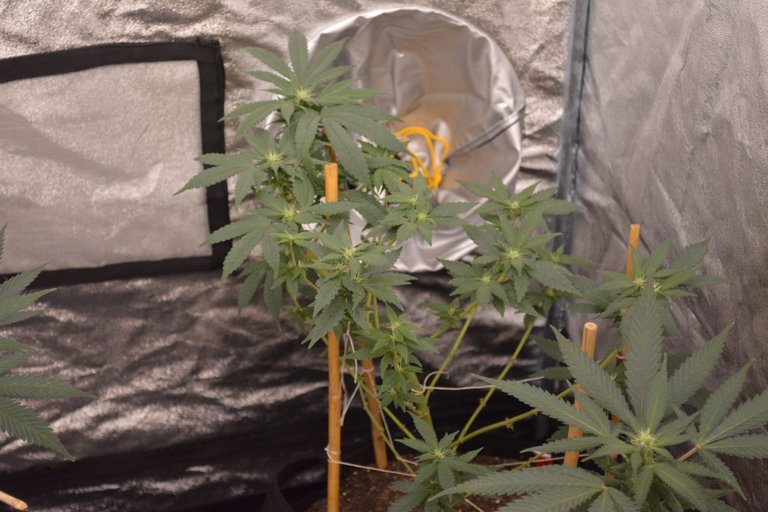 Those Thin Mintz are looking well. 2 different seeds on this turn actually so we'll get to see how consistent this bag seed is.
I pulled 16 out of an Oz I had picked up at the local "Farmer's" market. I suspect that a branch or a whole plant had turned or someone just missed it. Worked out good here, everyone so far has been Female. If there is chance of a Herm, this is the group I suspect I might find it.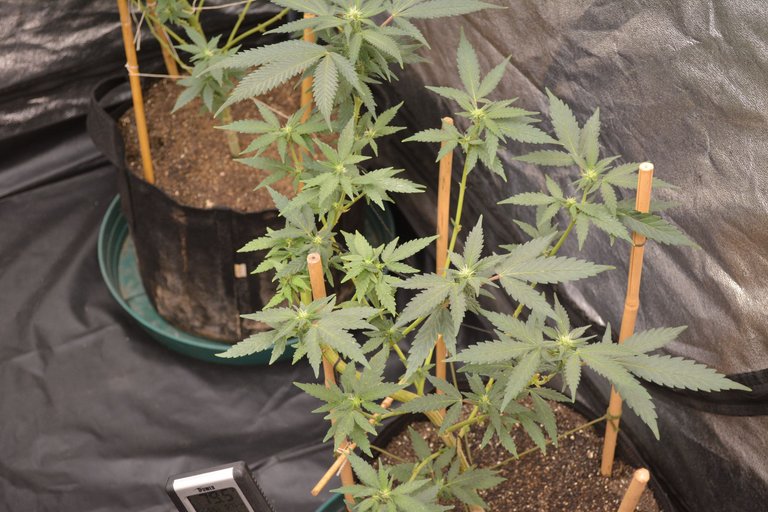 This is the Wedding Cake, making a nice turn as well. I could write the whole report like the Slymer, it's the same.
So copy and cut and paste. You get it. Save for the cuts they seem to be much more sensitive to propagation. Better have the just perfect environment.
Coming up though I would like to note that this lady and the Thin Mintz are starting to frost up at the center of each bud site.
More so on the Wedding Cake. So far This is the Leading Contender for the CONTAINER.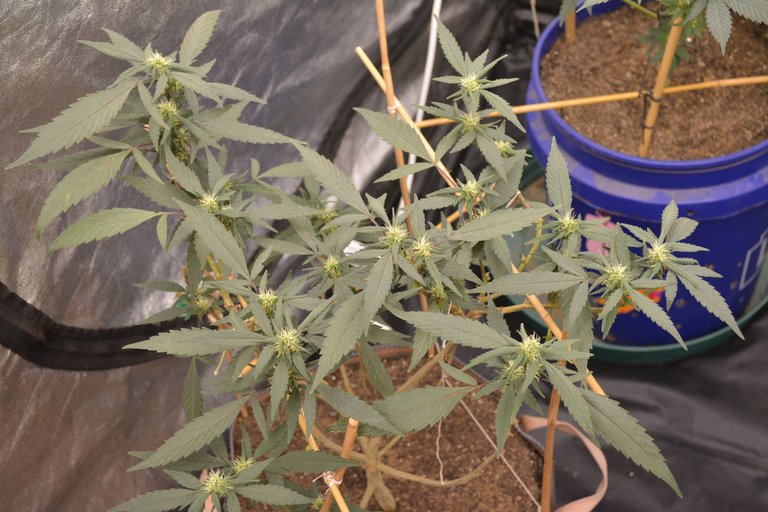 You all member the Star Girl. She looks so greazy sometimes. Love it.
Also she has no "top" as she is a cut.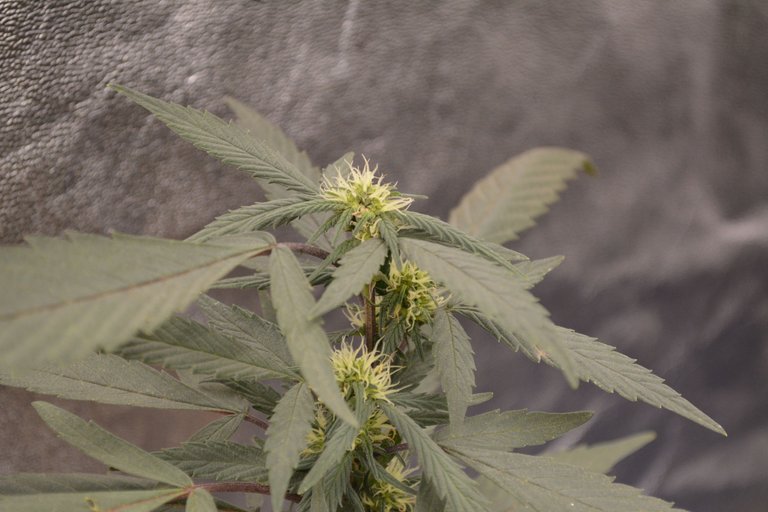 It was getting to be about that time. Was mad dogged out by one of the Mantis.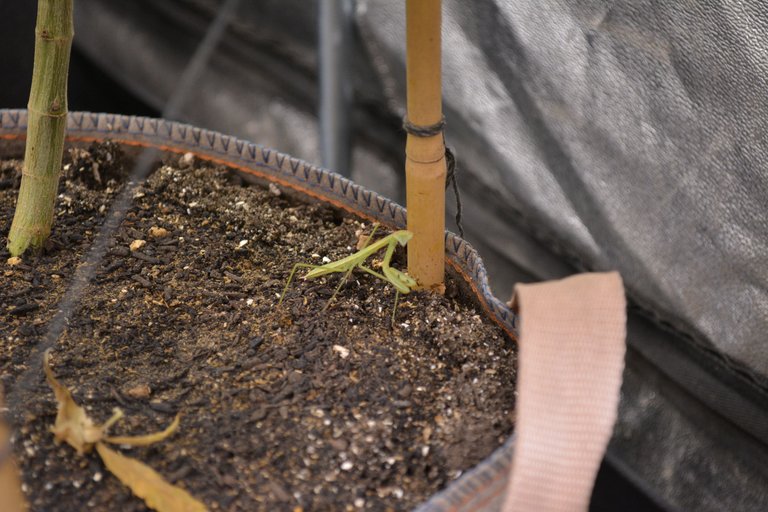 Always with the hard looks when I'm in their area, especially with the good lens. Ditched the phone for this one hope the images are clearer. This one here seemed a tad aggressive. Jumping at me.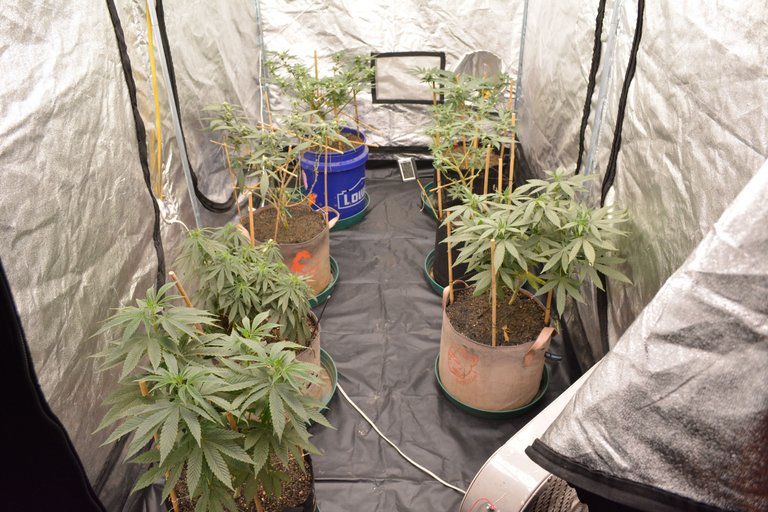 Welp, nuff of the hairy flowers we'll go over to the other.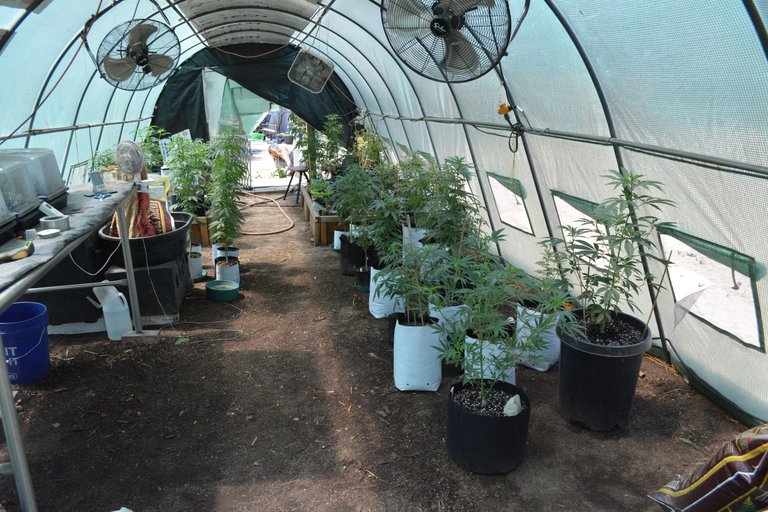 "Top it to a Bush method in play on the Hearst OG.
Purple Punch x 5G in the large pot there shot up good


Everyone has seemed to have perked up something like bunny ears after this last round of information pHound out, if you remember I did a swatch test on my soil. Even with all the reading an watching, the input it was still off. Adjustment in progress. Meh, Looks ok. Maybe I need to look into a different soil test or just bite the barrel and send one in.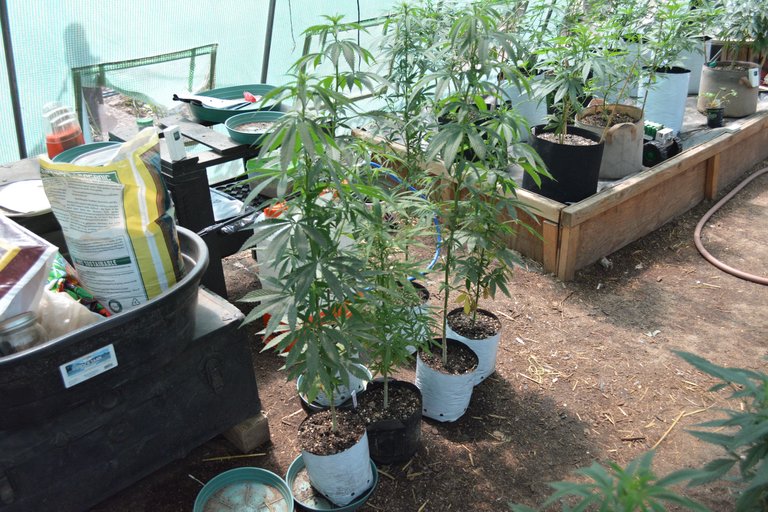 Welcome to the Stud Pack. 6 present here that were taken out of 10, and out of those only 3 are left for crosses I have planned.
Soooo many Co. Crush males, we did end up with one female so that's sweet, same with the Eskimo Pussy, which is just fine with me. These CBD heavy crosses are going to make a nice addition to the pool.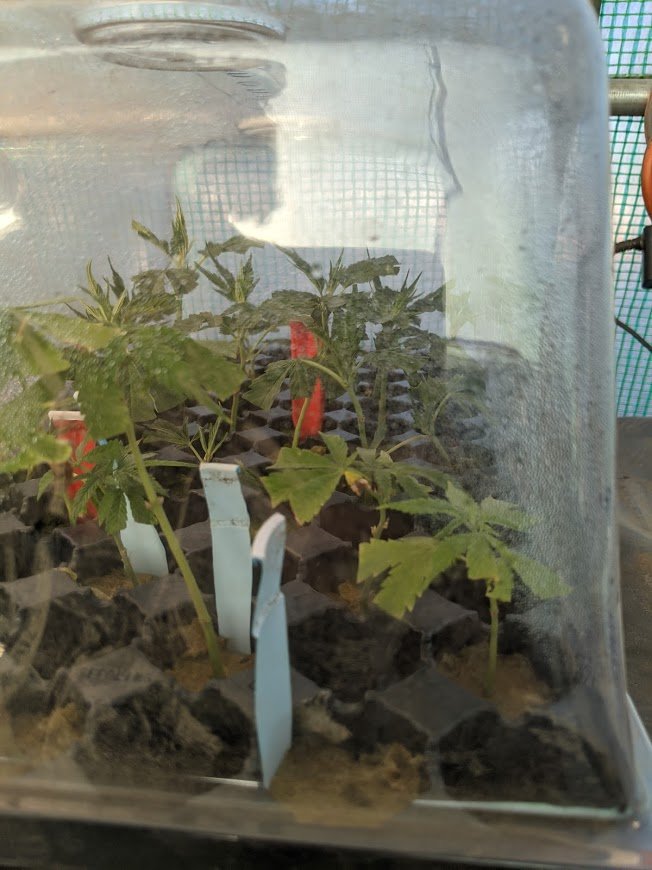 Cuts are coming along nicely. Need to move them to a better pot for the interm.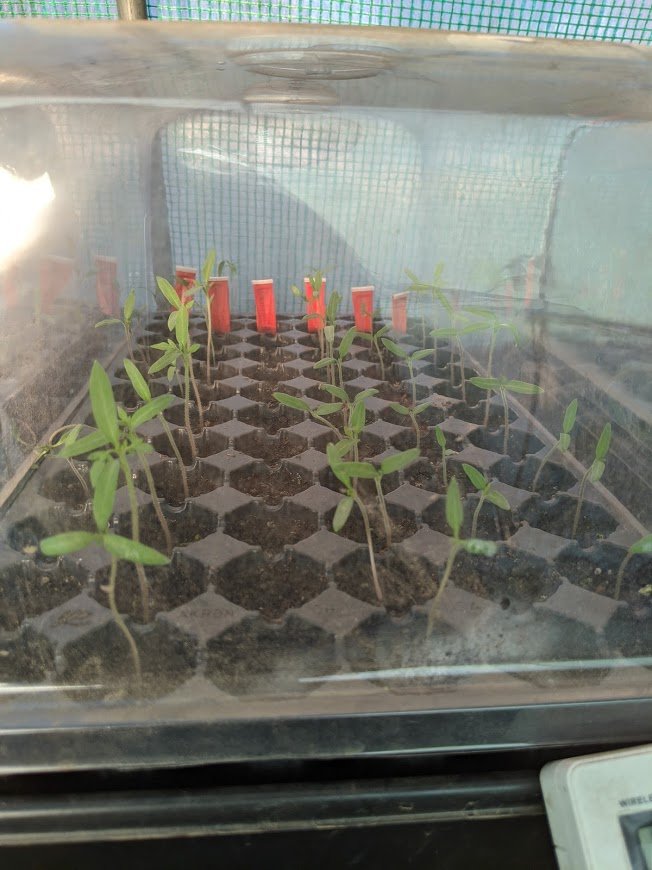 Tomato's are kicking ass as well. All 'cept the Early Girl. NADA pHuckin thing.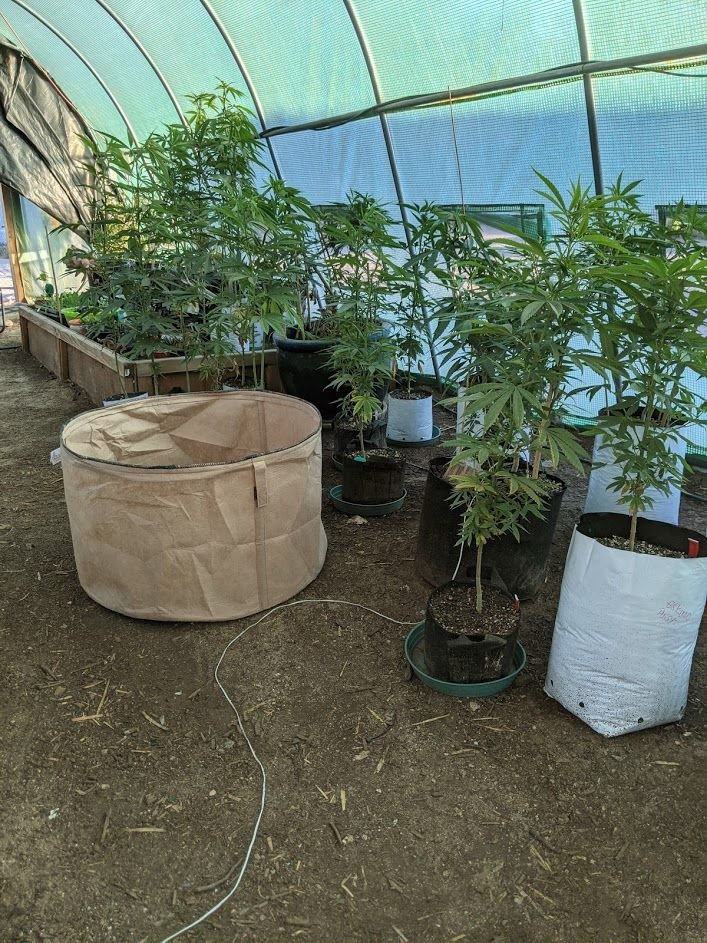 So now to the CONTAINER. Picked up this 30 gallon at the shop. Figured I'd grab one, one should be enough right?
So this is the problem like it is with any, decision time. Who gets the new big shoe's?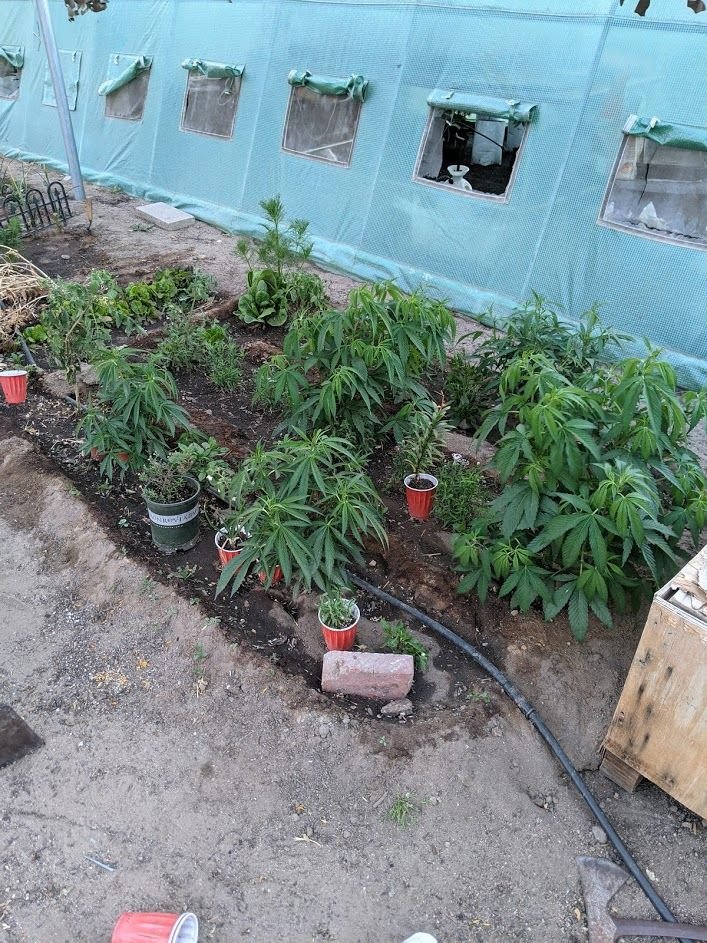 Those 2 big hulky looking bastards there, those are Motor Breath OG #15, in the Back Star Girl, and in the Front there POM 5.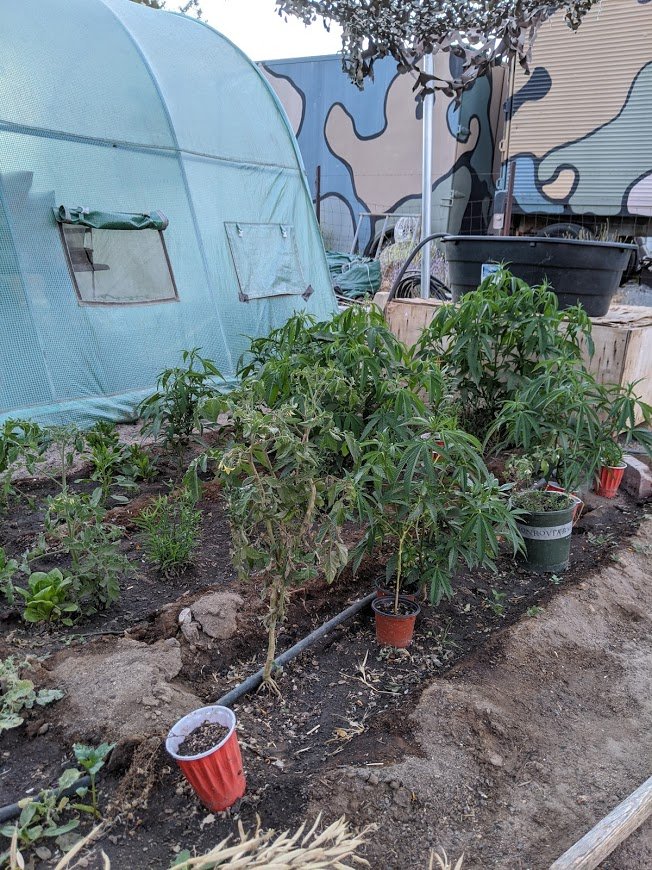 Motor Breath by at least 2' on the all the way around measured. Best candidate but I figured, give maybe one of the "from Seed" a chance.
There is a Wedding Cake #4 x 5G that has lot's of potential to make a monster of a grow.
Thanks for scrolling thru.
Have a good weekend, or don't, I'm not going to tell you what to do.
Knottydaddy, Tied Off.