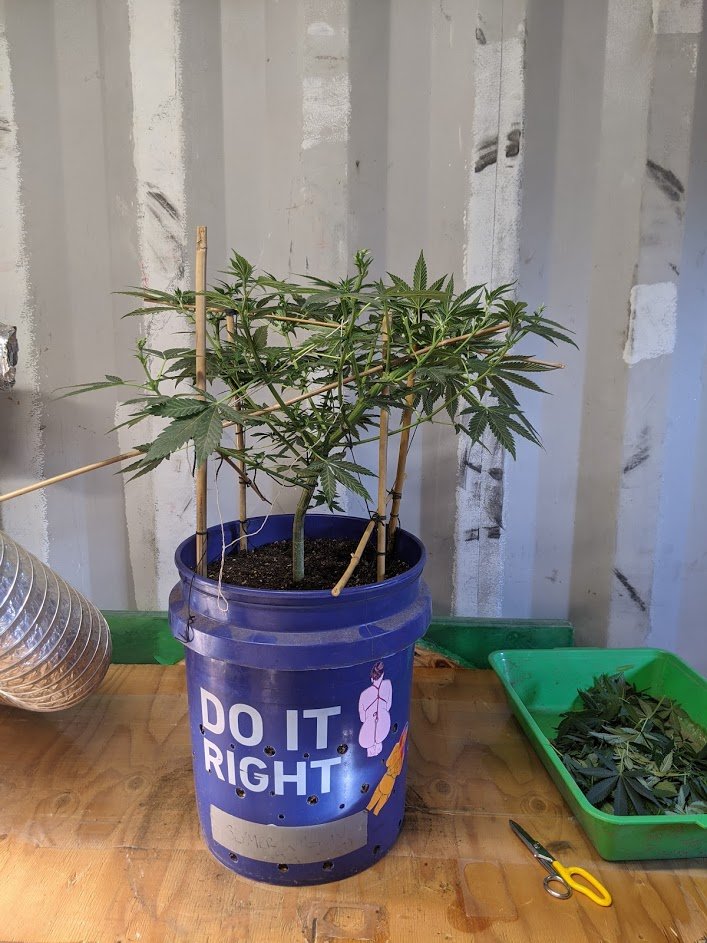 Evenin' or morning. Tomato, Potato. Getting earthquakes and bloody moons. watch yourselves, I'm gonna keep my head on the swivle.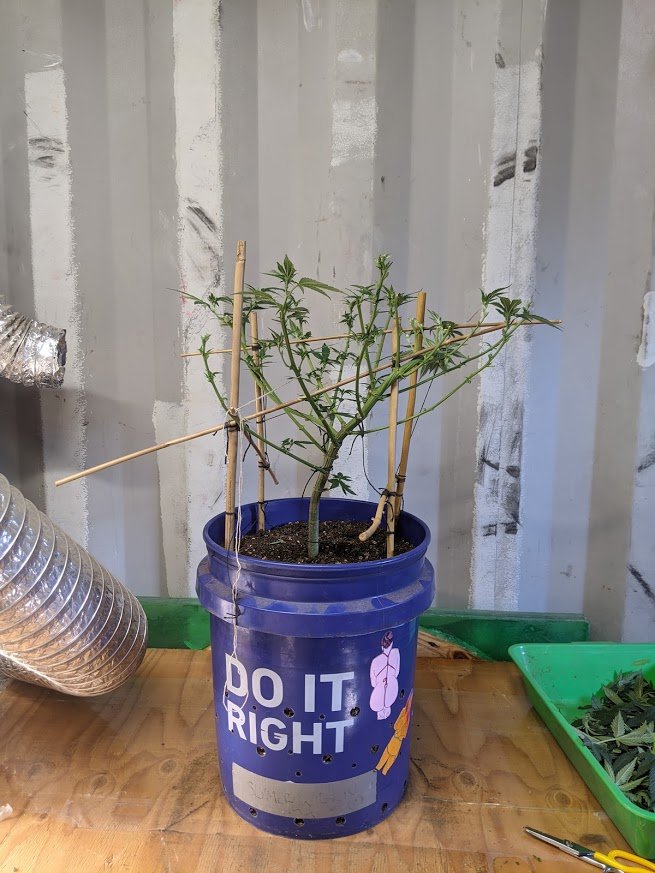 Hard cut back here in week 2. #5gallonchallenge bud site's picked and pruned so as to force growth and limit the little larffy buds.
I did say I wasn't going to pollinate this Slymer, but there is that 1 little baby branch which might provide opportunity without too much loss. Almost There.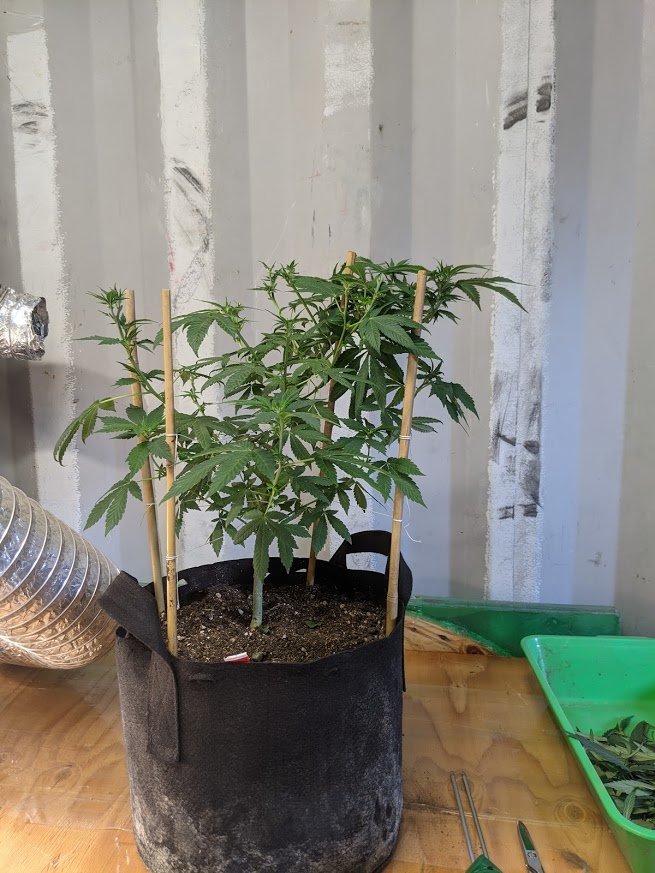 I know it looks drastic but sometimes that's the measure's that need to be taken.
Gotta stress test as well. Don't worry it stresses me too, but I'm a fairly busy bee and I know my soil is good to go. Still gonna hope on the hope side of things.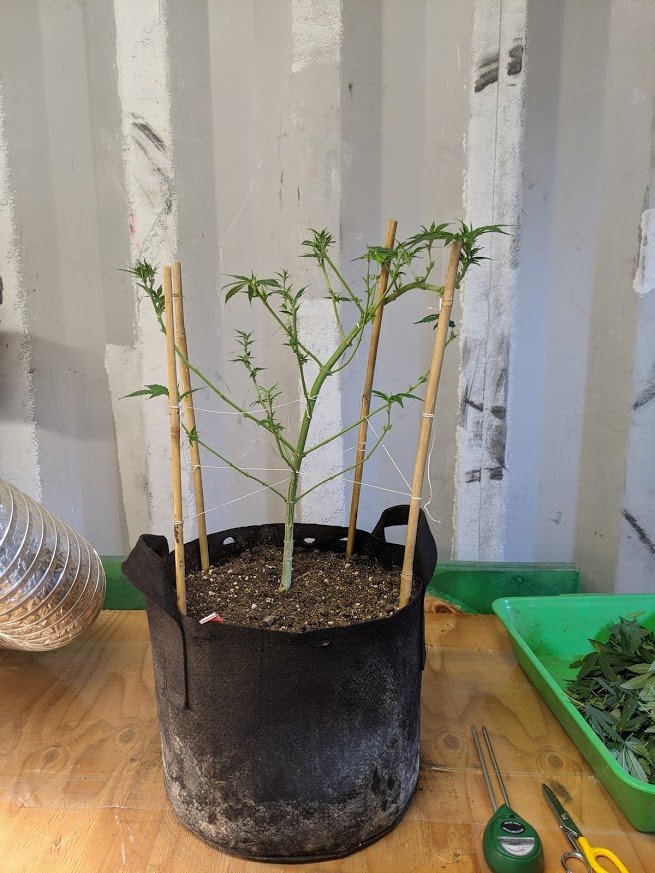 Should work out, what are your thought's?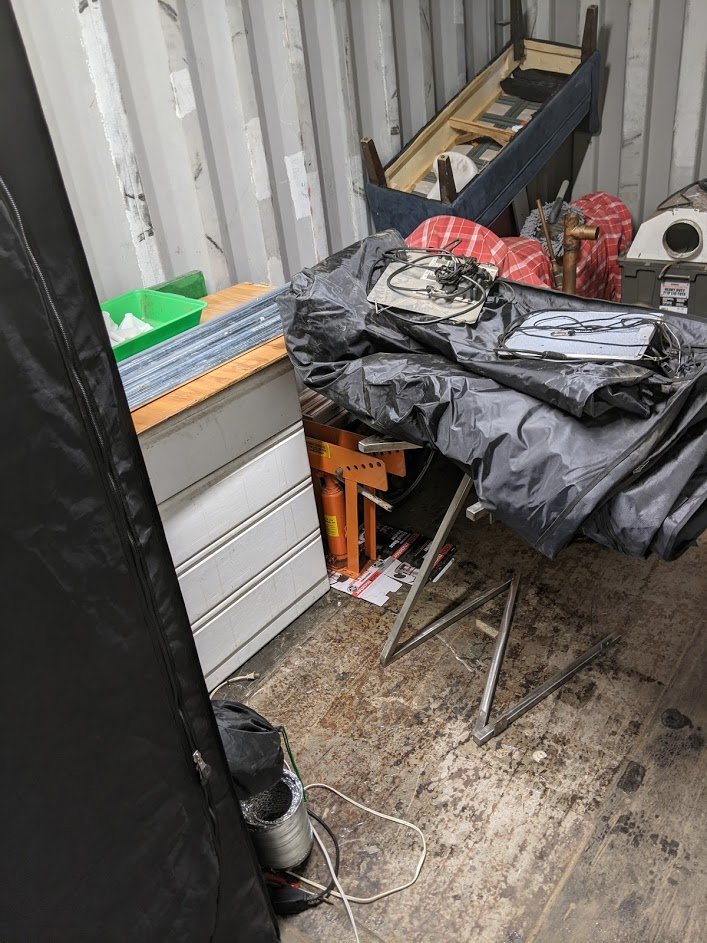 Big tester here is to keep up with mine own expectations. Those are usually pretty HI. Usually I fall short in other area's when I get to pushing too hard in a specific are. And then shit snowballs and your doing the dishes at 2230 instead of in the rack.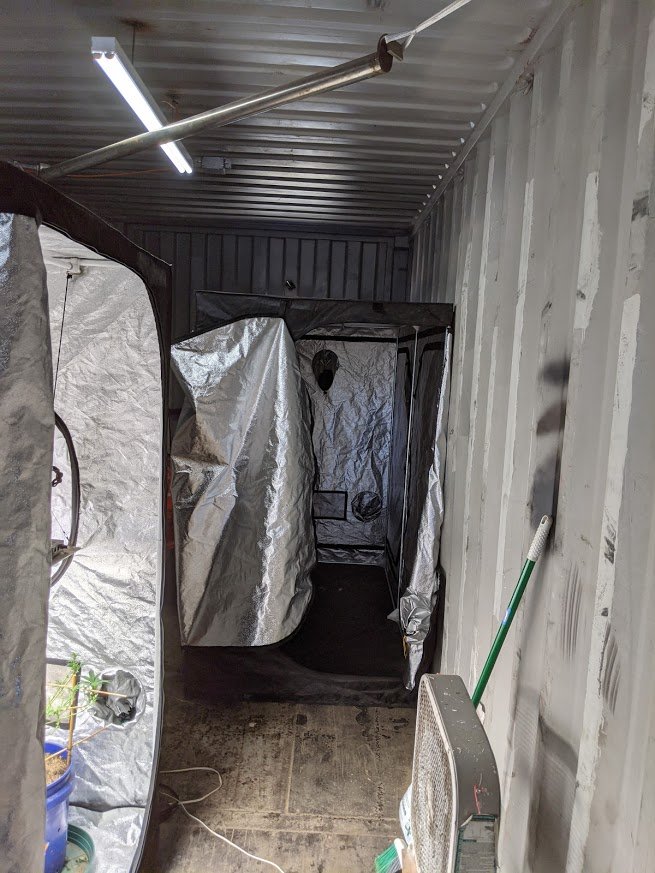 pHuck.
It did take 2 days instead of the 1 I was planning on.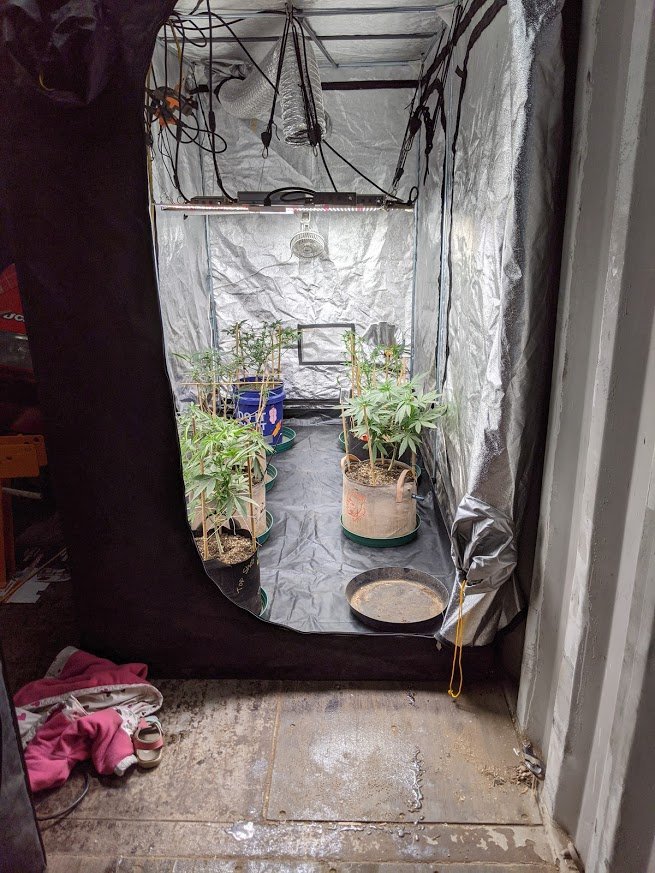 Had to move 1 or 50 somethings, lost track, just to get to these 2 pictures.
4K 4x4 Carson High Yield LED bars in the back and a SF2k and 2 SF1k stacked in the front there. Should be good might throw 1 more Spider Farmer but probably gonna put that in the 4 x 4 to run the males I have chosen for harvest.
God Laughs, right?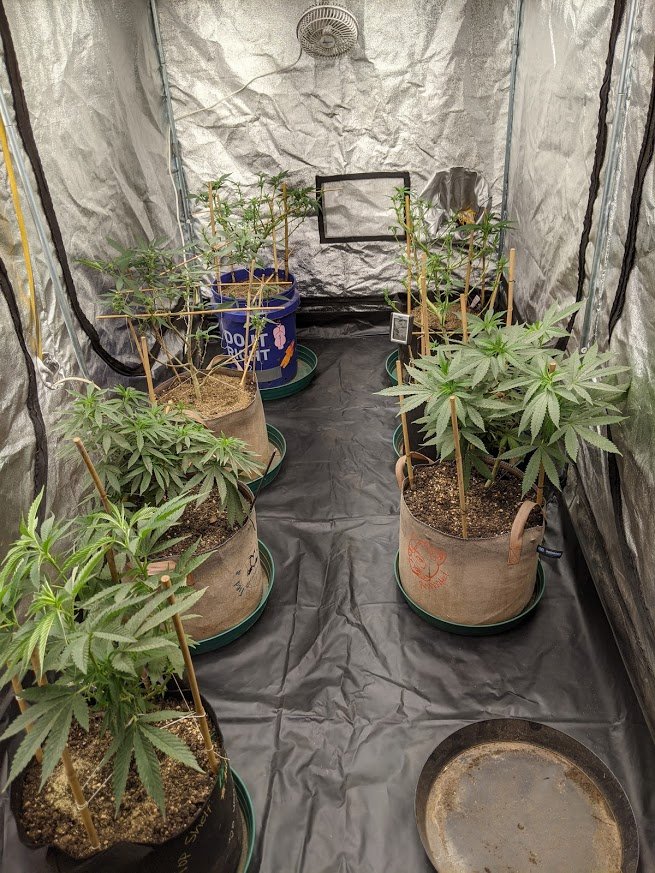 Got late, and not pictured is the dirt floor covered in water. Brought the RH to 50 mid afternoon, hottest part of the day soooo, Cool. 🤷‍♂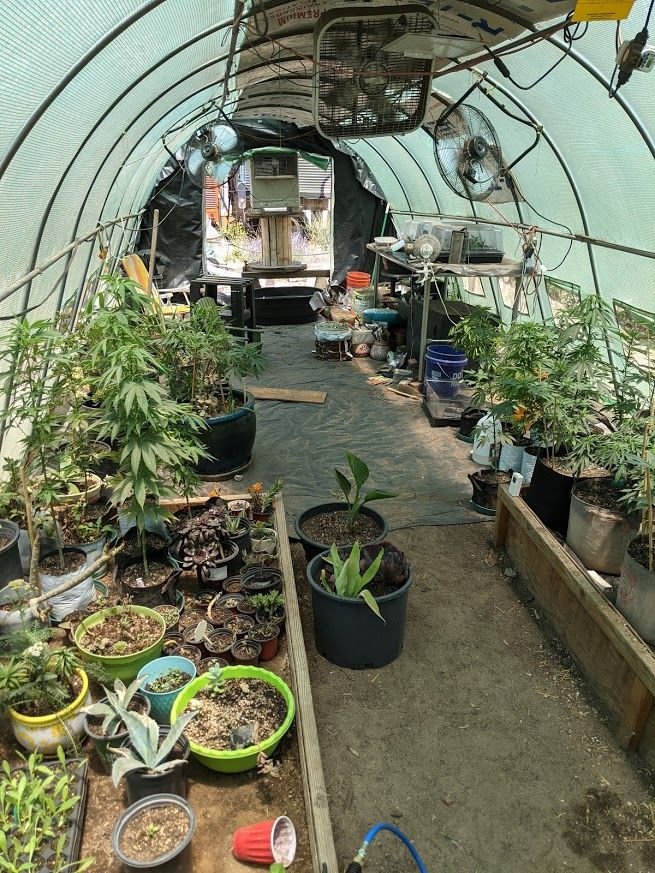 This is where that ended up. Incase you were wondering.
The 6" in the 8 x 4, everyone is in now, is piped straight into one of those vents inside. Fixed the HI temp and the LOW humidity problem, somewhat. Still gotta get that humidity issue sorted, still about 25% off what will be a flawless flip, so far.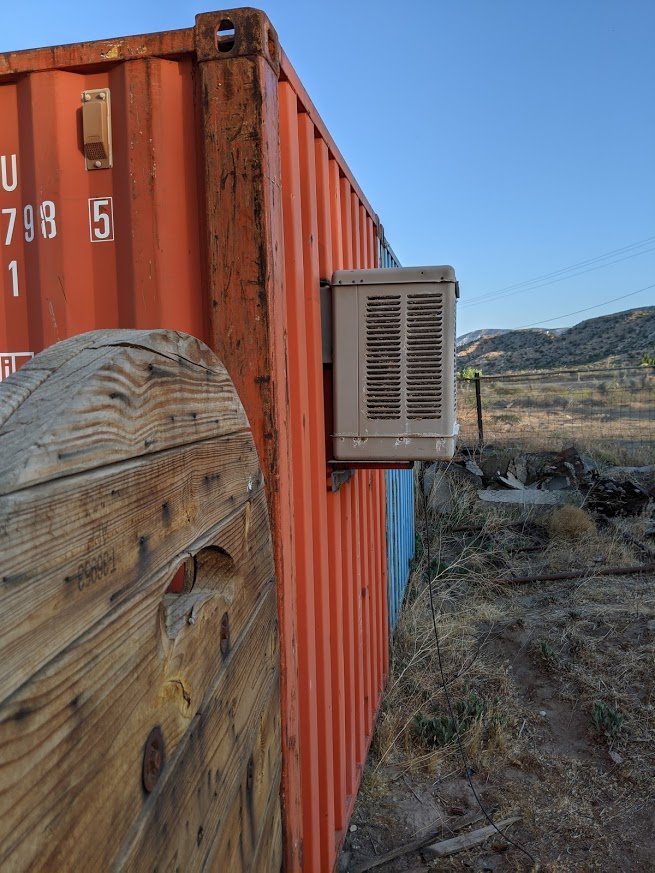 Enjoy your Thursday.
See you all Sunday, or in the comments.
Knottydaddy, Tied off.