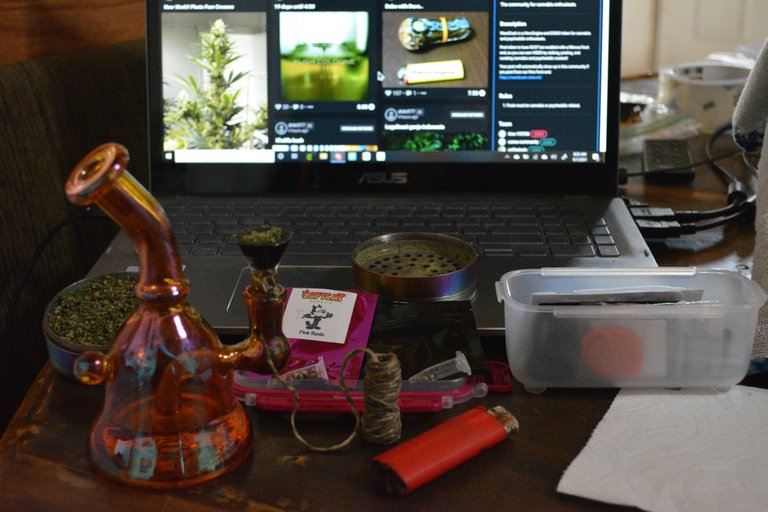 RAPS ON SCREEN
"You Getting it on that End There"
RAPS ON SCREEN, harder this time, JIGGLES CORD
"Should be getting it."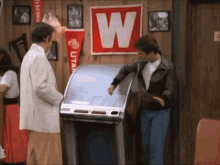 Well I don't have to check, on this END smells like I spilled a bottle of Pine Sol in my grinder. Cleaned the little guy out there thinking it was the water, washed my hands. Nope just the Diesel back biting the sides of my tongue and singeing the nose hair, you know that one right under the unibrow? Yeah, That nose hair. Not the one in front that alllwayss makes you cry, the worser one. The Ladies with the long nails know what I'm talking 'bout.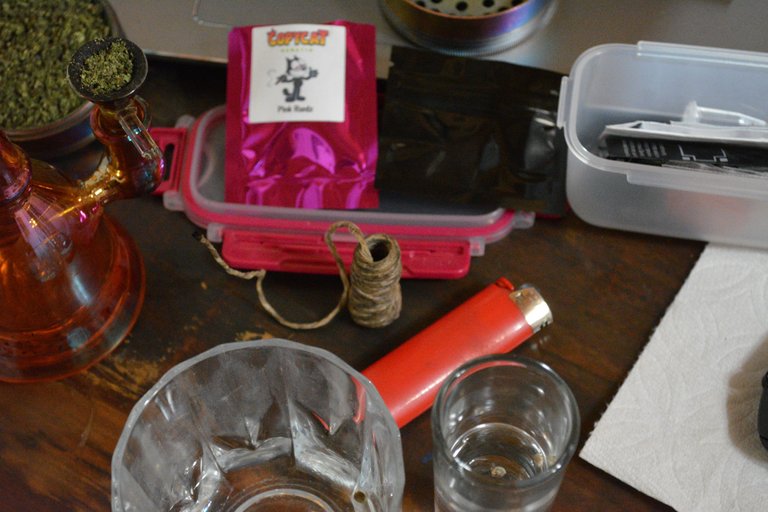 So @jonyoudyer I'm sure your checking to see, that seed vault there was cracked open, gonna go a little harder here. Not sure if it is some sort of juju but when I just try to get one variant out it almost never gets going, an if life hasn't taught me anything yet again, it's not to be conservative. Last Three down there on the Big Mac, and I couldn't resist Pink Runtz, From Copy Cat Gentix.
Pink Runtz:
Pink Panties x Runtz x Kahlifa Kush, it's not an "official" Pink Runtz but it's got some good lines and worth a shot, what's the worse that could happen?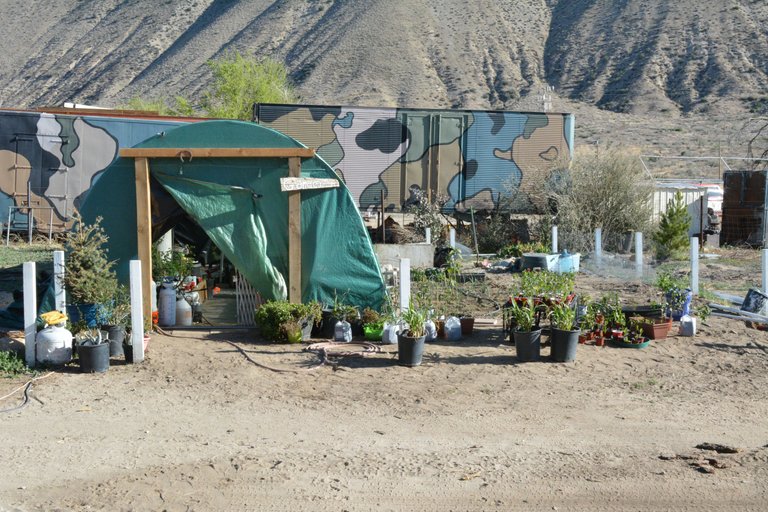 Well my indoor out house here has belched all over the side yards that I have been building.
Jobs Tears in the big ol' bushy looking pots right there, not to mention the fantastic amount of jalapenos, Fooor days. Lots of cutting flowers as well, but those are small yet. Time an Tide, or is it just Patience?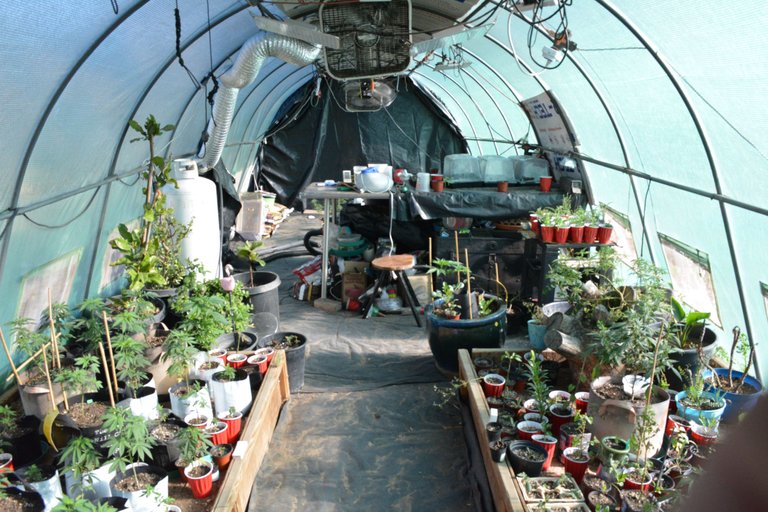 Now it's got to be coming thru on that side, I just know it.
Gotta be getting that odorous. I had it plugged in an everything.
pHuckin' wreaked I know but it's a work in progress as always, the indoor side of the indoor outhouse, that is.
"They call me Sidewinder, a little low an to the left."
To me looks about 30 degrees out but it's all the right colors. Well, green that is, little bit of it anyhow. Only way it all fits in the frame sorry.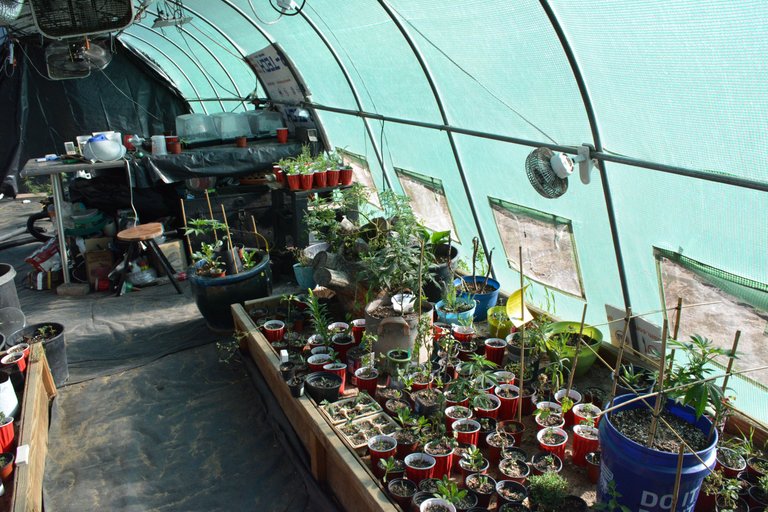 That right side there is filled up with the cutting flowers a few cuttings here and there to try and keep up with the ever emptying Jar and future breeding setups. Try as I might, letting go of a line is a hard thing to do when they show such resilience, and I'm not convinced they are all they can be just yet.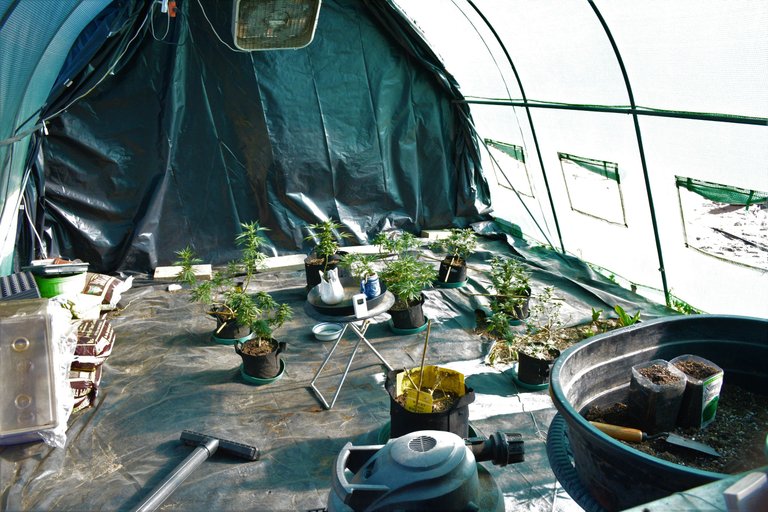 Lot's of business in the front there little thin in the back these days, but it's still a bit of a party.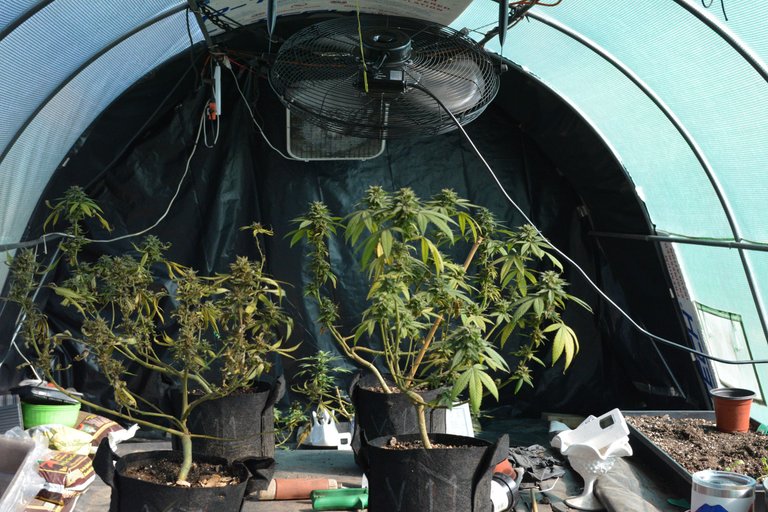 I was getting that, "What's wrong now?" look from the Beauty over the past few days like "What did you do this time?"
Like that Shaggy fellow "Wasn't me."
They're just in the fade is all.
Looking good across the tops there, been taking the ladies at the tinge of ambers lately. It's been better for the head and hobbies, not so much for the sleep but it's good for getting things done. Which is what needs doing now so it's been working well.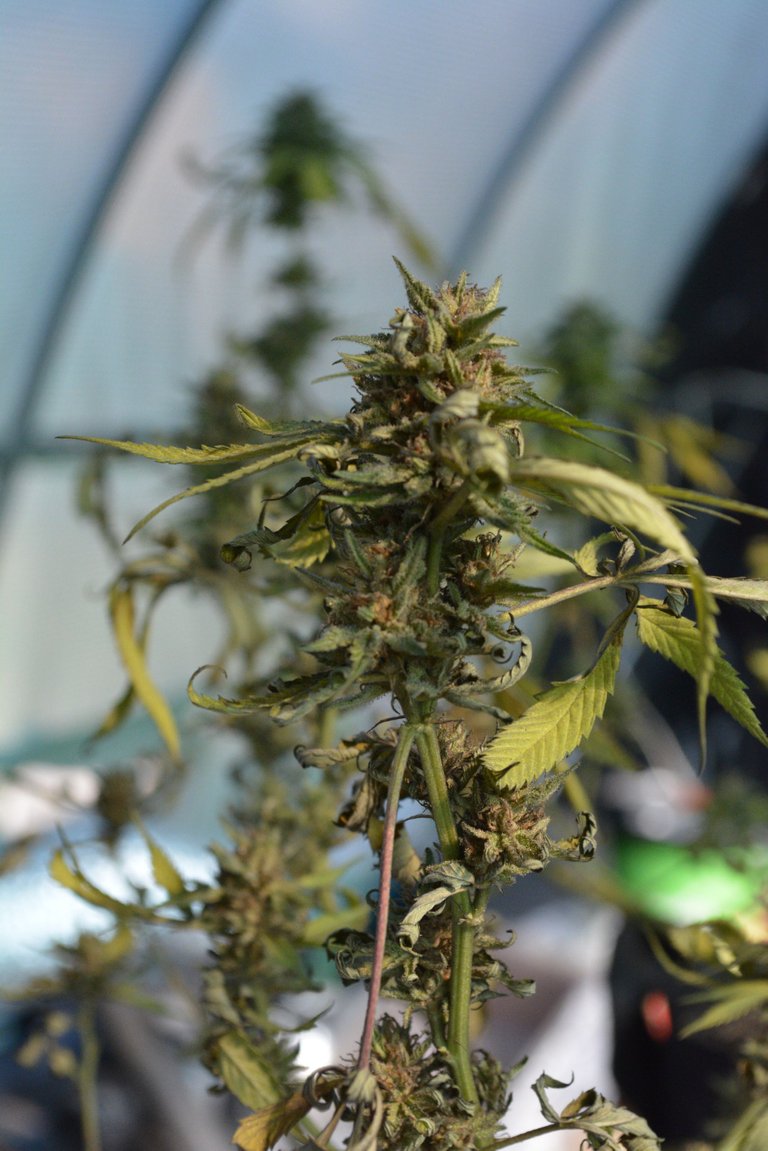 This is the More Jack leaning, real sensitive to pH, an sticks to the fingertips.
This is the More Louis leaning, got that Indica tinge.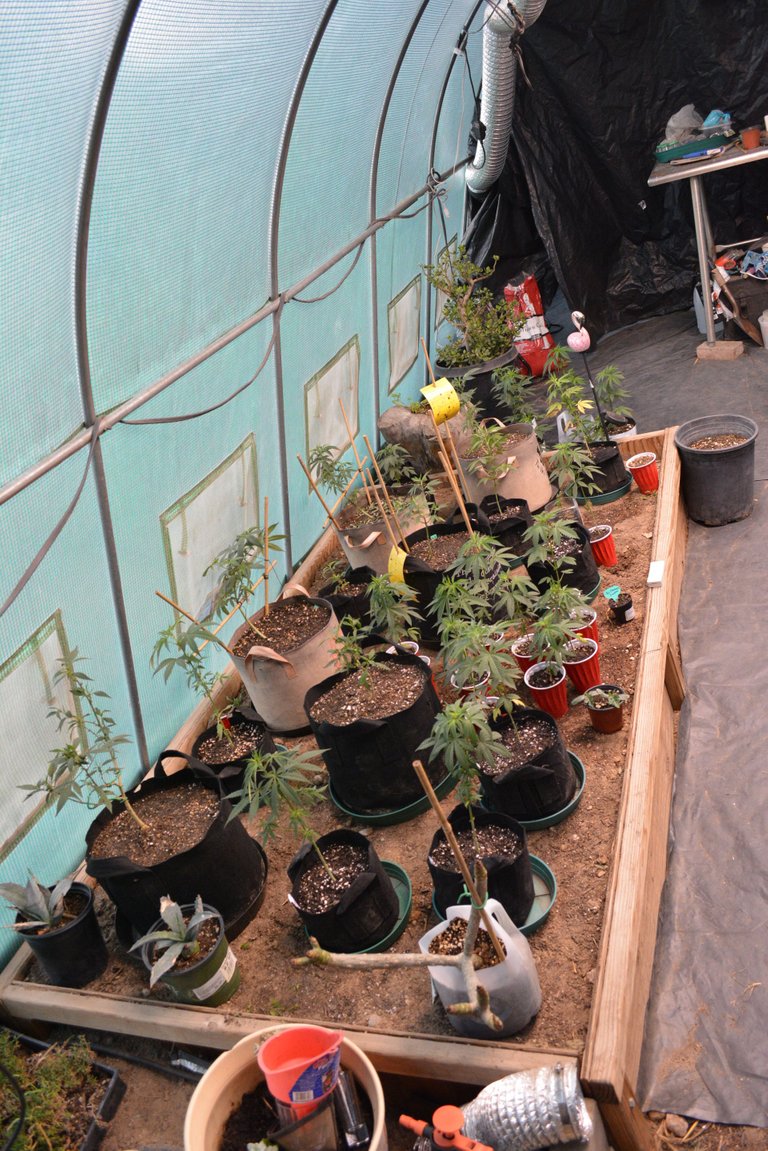 There, looks better. Got that dirt swept up and actually moved 4 solo cups to the one gallon fabric pots. Been waiting on that for a while. Those lower leaves have been taking a dive just getting eaten up. They should start to feel better in a few days.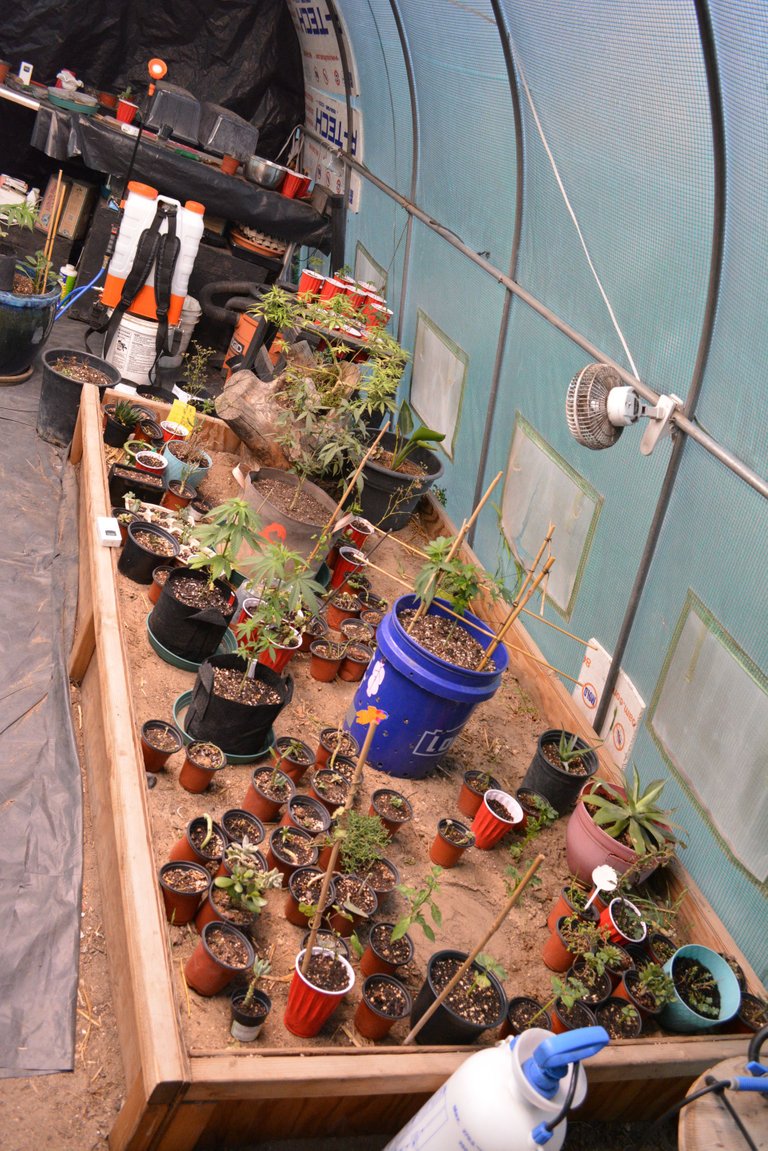 Most of what's left in box 1 is now succulents and others that are on there way out the door or need that lower light.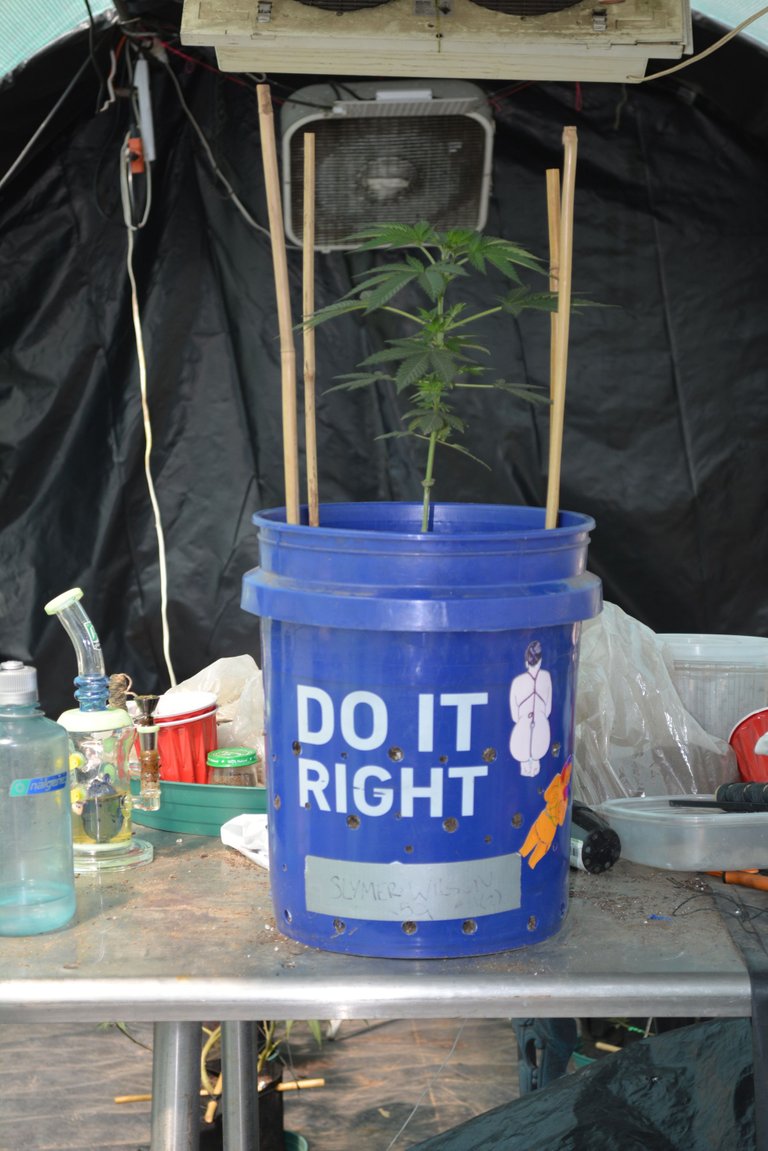 Sometimes it's not all about the assthetics, but one of these days I'll get a few more stickers on this bucket. For now it's getting to be about time to get this Slymer x 5G bent around and set so she doesn't snap in process. I had said before, I do tend to take too much time in the shaping but it usually ends up working out in the end, or working on the end. Tomato, Orange. It's your sauce. 🤷‍♂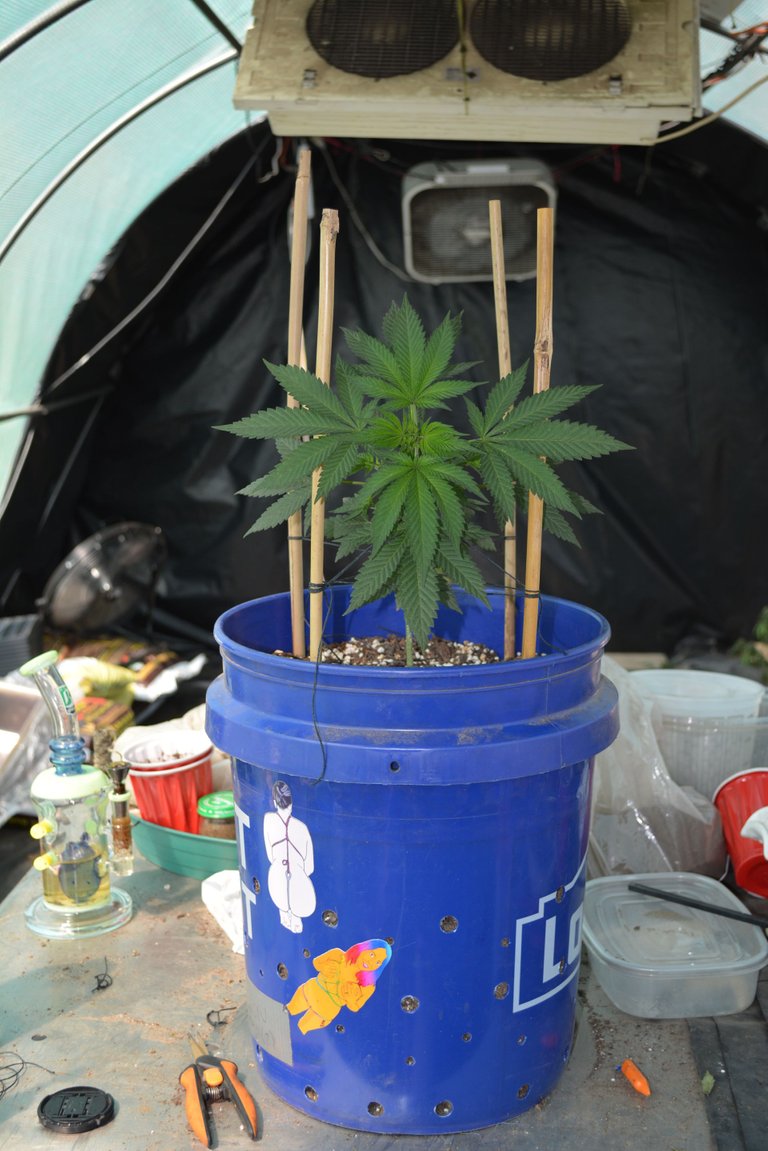 Those tops looking pretty. Careful don't get hooked like I did.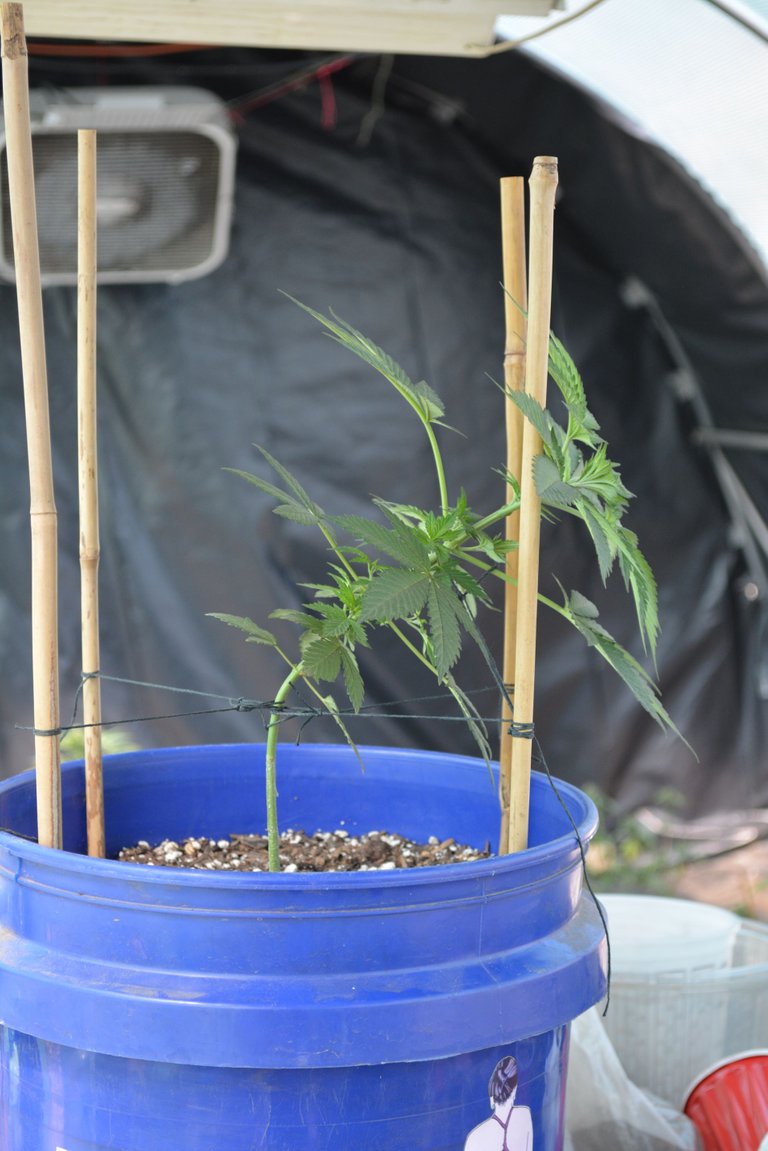 "To the Right."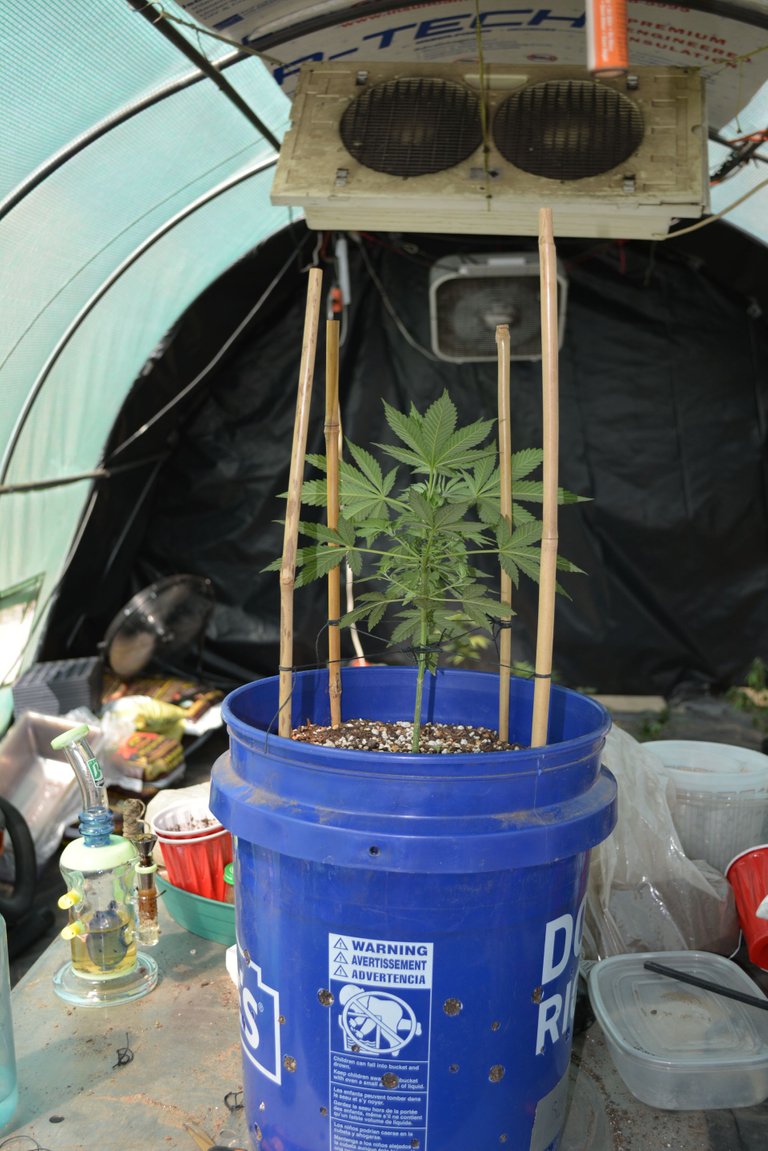 Watch out there baby don't get too far over. I do have to remind myself from time to time that the more light that can find it's way in the better, plus less opportunity for mites to hide out, those pHuckers.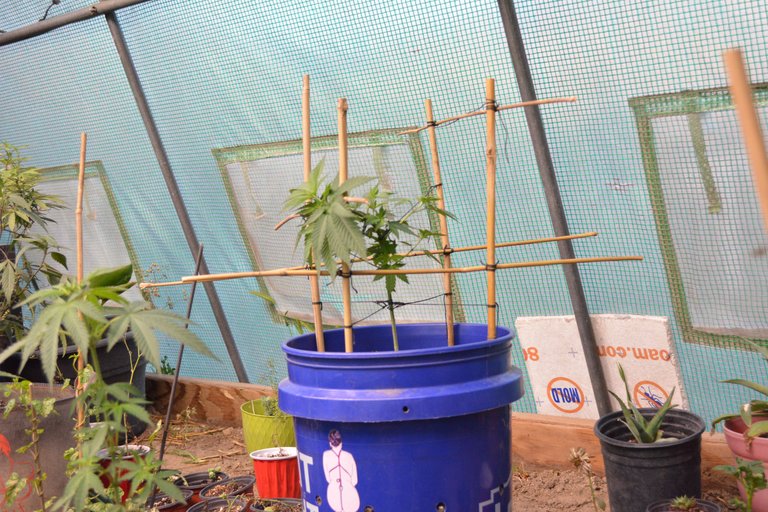 Seen here is a lapse of 4 days time or so. I've got a plan, and it's honestly just another opportunity to tie some pretty lady to a stick. LOL
It will benefit the lower branches and help to sculpt the availability for future preserve cuts, and provide more surface area for bud sites, possibly.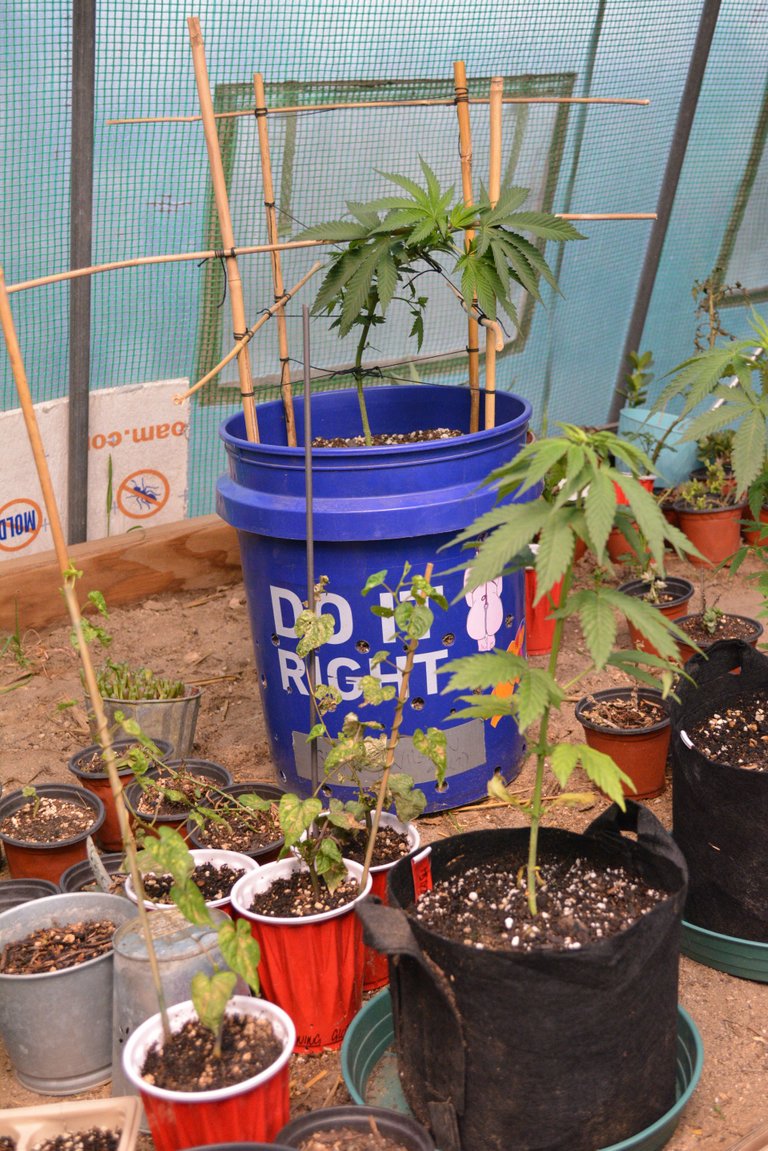 Pink Runtz on the right and Bic Mac on the left. 2 out of 3 there on the Mac, hopeful for a third, then we can give it the 3 run, Bonsai, Indoor, and Indoor Outside see which is preferred and best fitting for @jonyoudyer s babies. Getting be about that time looking forward to it.
With Spring all sprang and summer right on the corner there, we had our first significant reptile visitor here today. First baby Diamondback was out an about looking for a meal, unfortunately it had stumbled upon my front steps.
Shells cracking and snakes on the move I'm gonna have to take some ques from an old football coach
Knees Up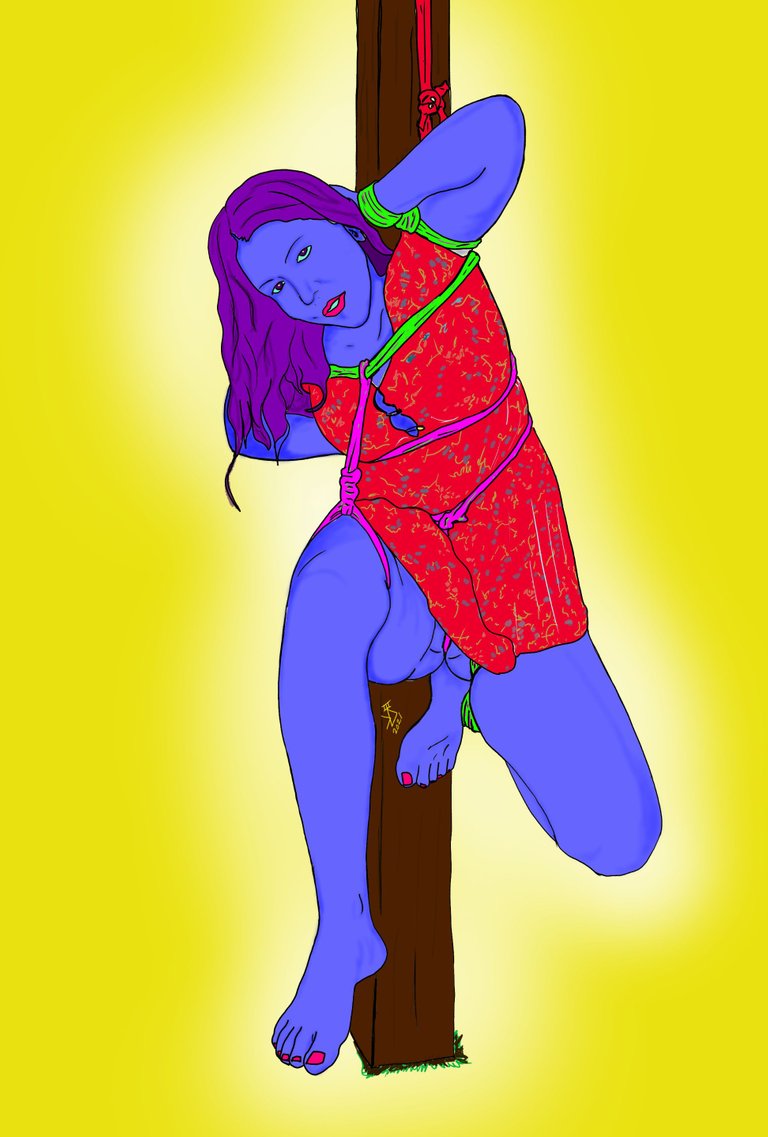 Knottydaddy, Tied Off.