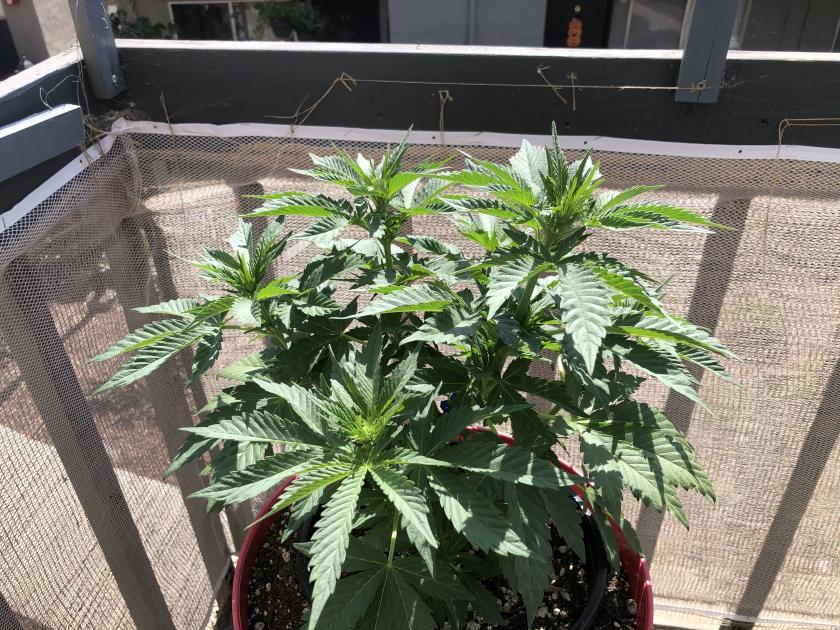 What's up Weed Nerds! Finally felling a little better after taking a small break from being on the internet, and just relaxing eating high doses of THC edibles trying to reset my mind. Can't tell you how refreshing it is!I have finished trimming up all my Helena X PBB crosses, and have paused since the next up plant is not quite ready. It is nice having them hanging, and drying for the last 2 weeks, and still not quite ready. I would say the dry room is in a sweet spot. All though the past few days we have seen some high temps in the 80's. Yeah that is hot for this area. But I managed to keep the temp at 70, and cranked up the Humidifier to maintain the % at 60%.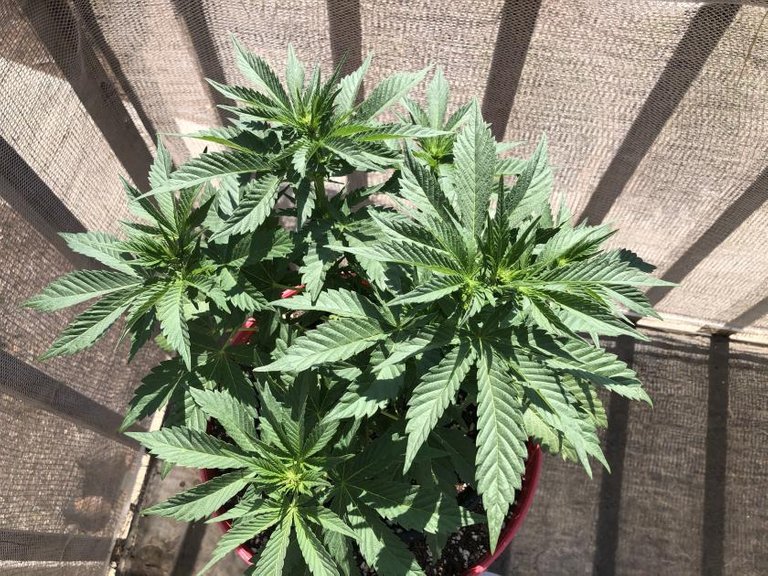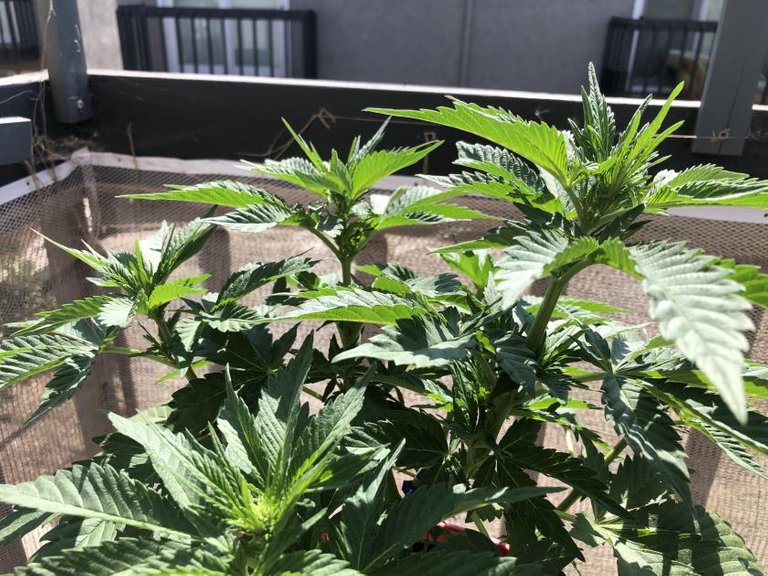 ---
The lone seed that was found in one of the best plants I have grown is doing very well out on my front balcony. I have decided to keep it, and just run it out. Only thing that is on my mind is do I really want to have a plant flowering out here, and having my neighbors constantly smelling cannabis? When I get stoned on a macro dose of THC edibles, I kind of get worried, and then bring it inside, lol. A part of me still wants to just clone it, and gift the plant to be finished elsewhere.
A nice shot of the Supper Croppers in action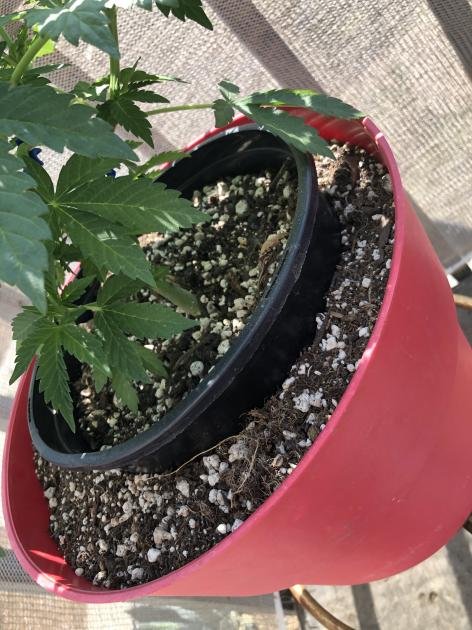 I decide to bury the pot it was in, into a bigger pot to keep the roots cooler, and for the roots to mend with it not causing it to be root bound. This plant is ready to spit out some big buds coated in resin! It has a top dressing of my homemade compost, and was hit the other day with my Roots Organics Grow, Bloom, and Seaweed. Other then that just de-gassed tap water.
DLS #2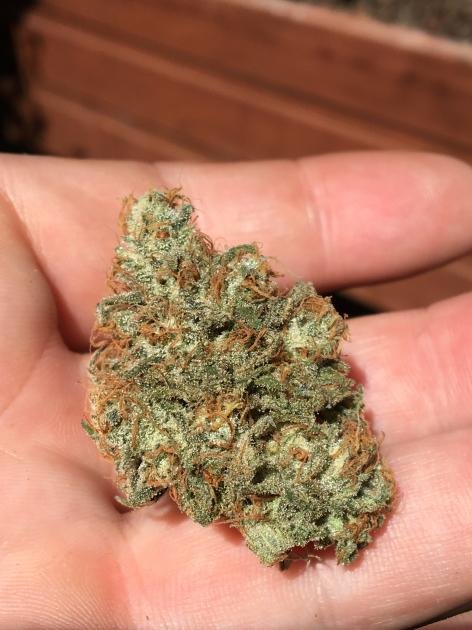 Some of my tester nugs for the plants cut at a later date where ready for the trim, and I am even more impressed then before! This is one of the Dirty Little secrets. Both I had are just a tad different from each other. This one has more lemon terps
DLS #1
The other difference is the shape of the flowers. There is also more purple aromas in the #2. Both absolute fire!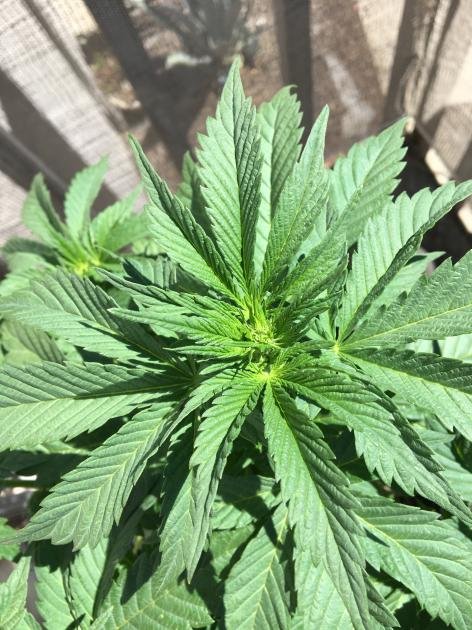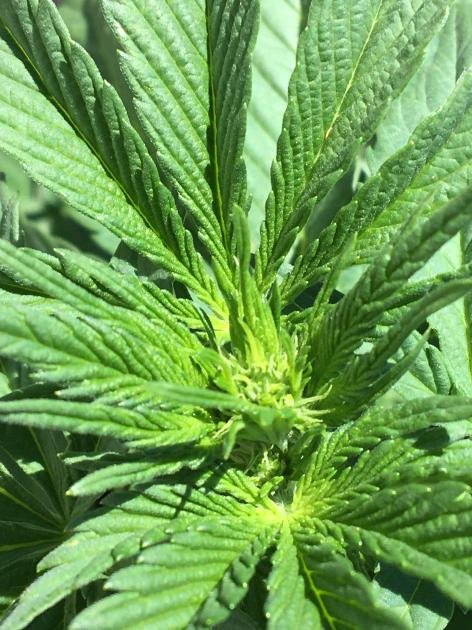 ---
Next up is getting the next round going. I got to get these La Kush Cakes in the water, and into the seedling stage, some come in October when the Kushmans Grape Ape clone is dropped, I will be ready. I am also going to be dropping some Slurry Cake in the water as well. I am not going to do any Big Mack in this rotation, but I may do my Big Mack all star pheno x BMX, and see what I am working with, before I begin to hunt for a kick ass pheno next year. Anybody who wants to run any of those, just HMU I got you. Until next time, have a great week!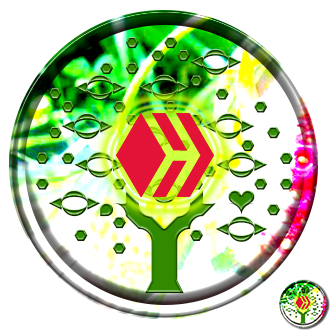 ---
Posted via weedcash.network