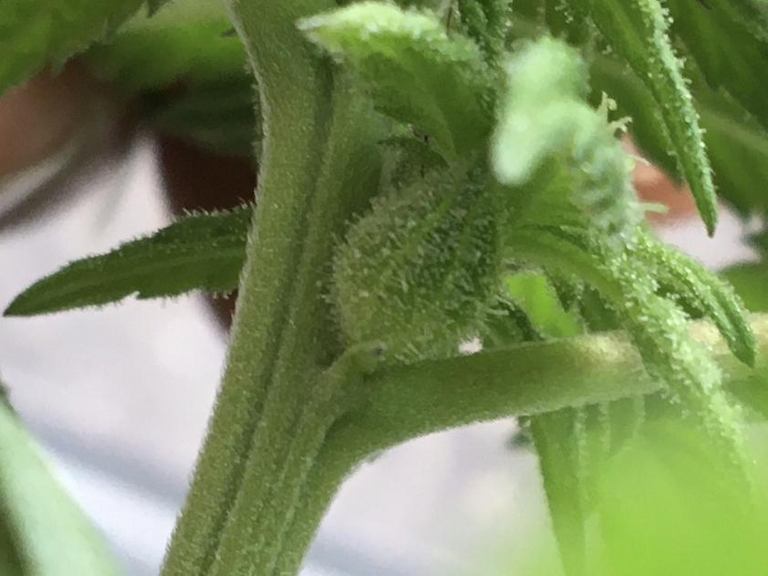 What's good Weed Nerds! I am beyond excited for my current breeding project, due to using some elite genetics to make some crosses. For those just tuning in, check out this post here.I know that the seed stock produced are going to make a lot of people very happy. If you have been following along, you would be familiar with The Big Mac, which is the F2 of Banana Punch x Mac and Cheese, but now I have another sucesfull pollination. This one is a BX1, which is a back cross of F2 Mac and Cheese to the F1 Banana Punch x Mac and Cheese.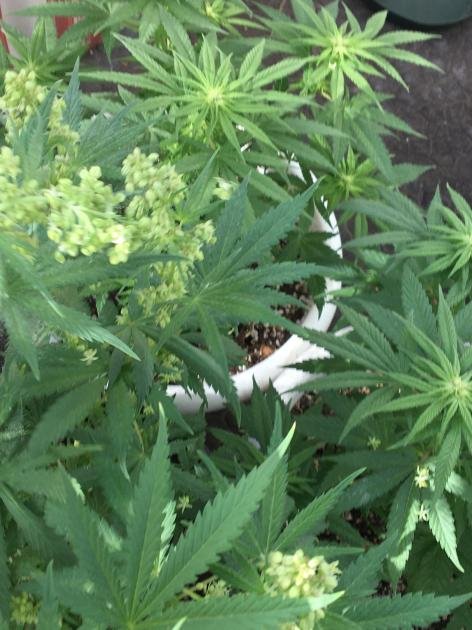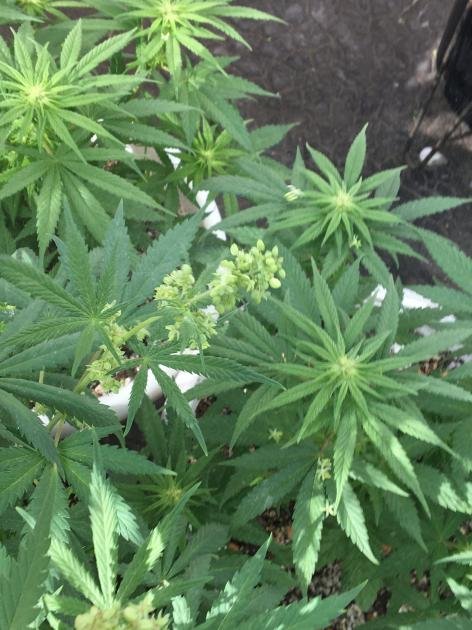 ---
Action shot
The Mac and Cheese male was chosen due to strong aroma, and the structure. I have never seen a male so bushy and compact! I am expecting to see a great strain for indoor growing with this Bx1.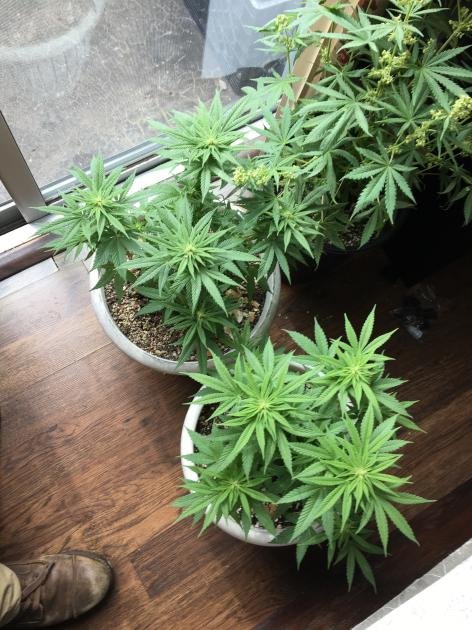 The Mac and Cheese male, and the two Big Mac females are being grown semi indoor, and outdoor. I set outside during the day, except when it rains I sit by the window. I am not leaving them outside at night because I do not want to take the chance of getting my plants wet. I have to say it is a bit nerve racking with this male in the open like it is. I constantly have to be on my toes to not let any pollen manage to escape. I also make it a point to tend to my other rooms first, and this one last. That way I do not get any pollen on my clothes, or hands/arms. This stuff is weapon grade, no joke.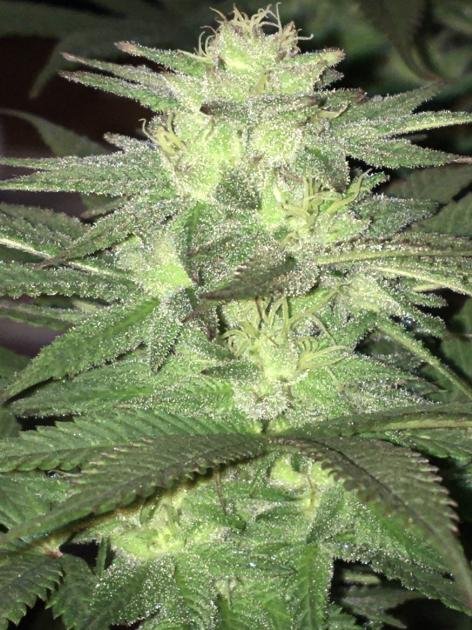 Pregnant Big Mac
So it is going to be a few weeks until the F2 Big Mac is ready! Beyond stoked for this cross. Right now the buds have a green banana smell to it. Also for it putting most of its energy into making seed, it is still staking those trichomes. I think I will have to press the material after I deseed. Should make a very interesting Rosin.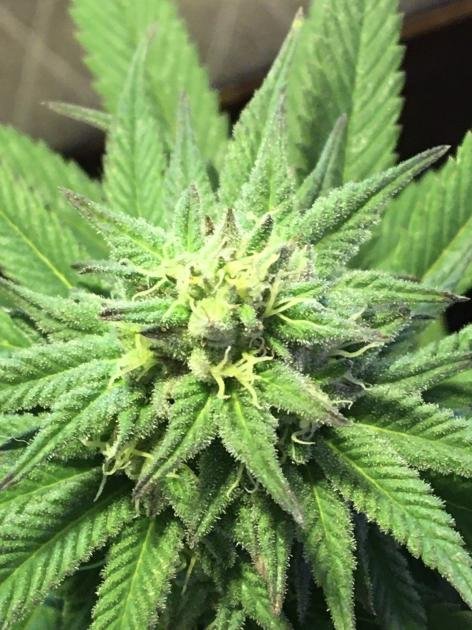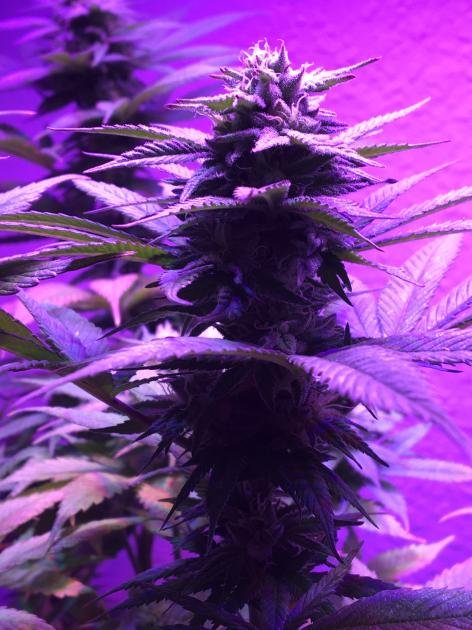 ---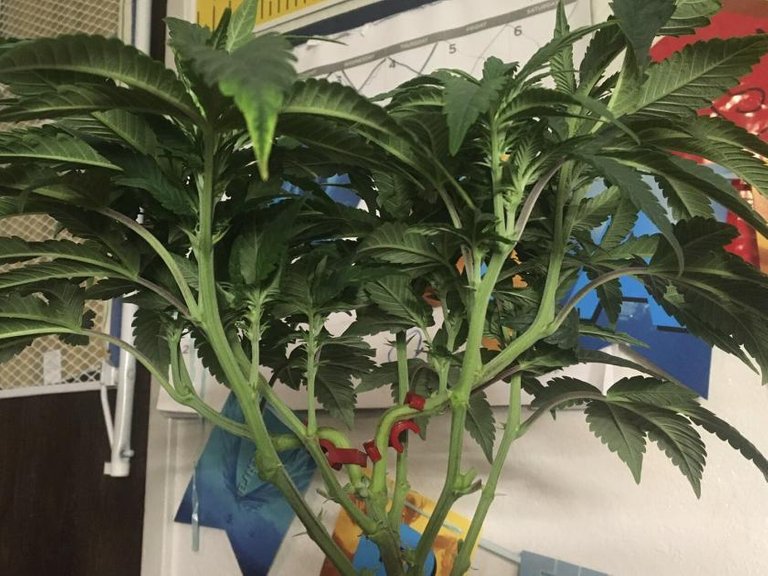 Banana Punch x Mac and Cheese #2

Next up : decide on which plants that I currently have in flower to pollinate
The list of current females in flower are:
Silver Haze
Gusher Mintz
2 different phenos of the Banana Punch x Mac and Cheese
Current list of pollen from males:
Mac and Cheese #1(The one I found to have a stank to it, and short)
Mac and Cheese #2(Also short, but not as a strong of stank to it, and small leaves)
2 Banana Punch x Mac and Cheese(Both where almost identical. But the one I used to F2 had that stank to it)

As you can see from the #2 BM female above, she is a strong one. I am debating to hit with the Mac and Cheese male, or to F2 it as well. What ever I produce from the last lot will be limited. The one you choose will be even more limited.
What did he say choose your own strain?
Yes! I said before that I was not going to name a strain after Weedcash, but instead I will let Weedcash name it. All you have to do is look at the list I have of females, and males, then pick what pollen I use to hit a female with. Then once we confirm pollination I will host a name contest here on Weedcash. This strain you all choose will be Weedcash's very own strain dedicated to it. A thank you to @richardcrill for making this place. A way further promote this place outside of the Hive Blockchian. Just like Steem Og, a way to bring us all together. I am sure we all have our differences, there is no doubt about that. But hopefully we can all agree that this place is a great place for cannabis!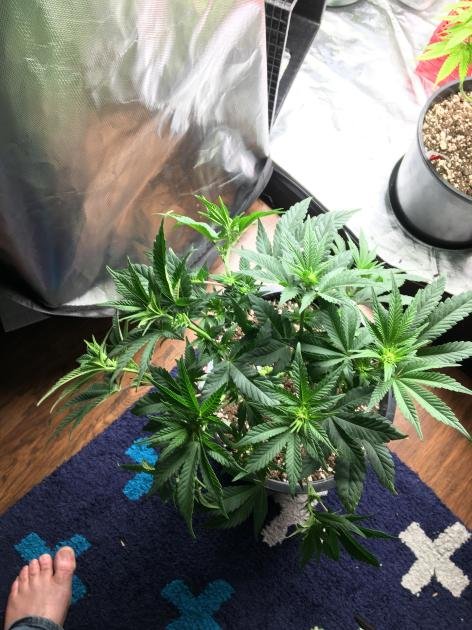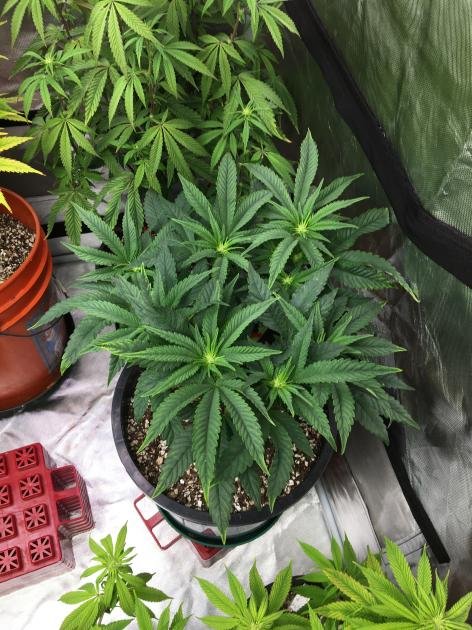 ---
#2 and #3 pheno of the BM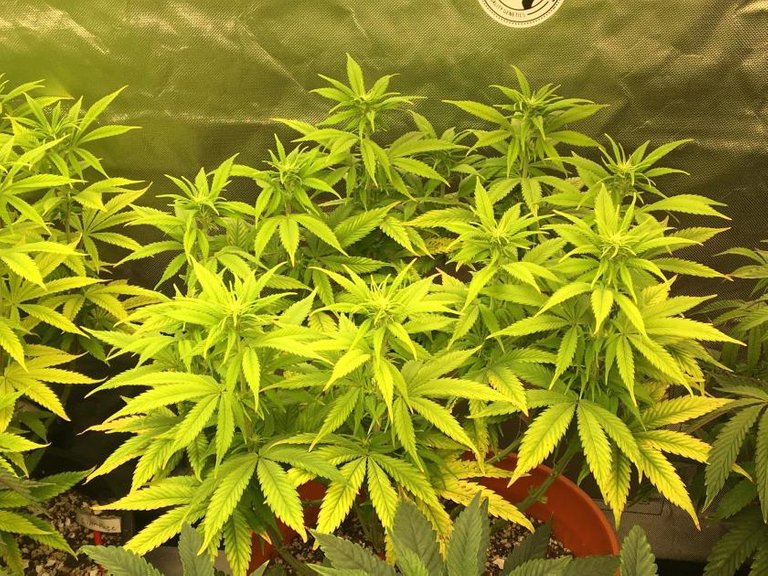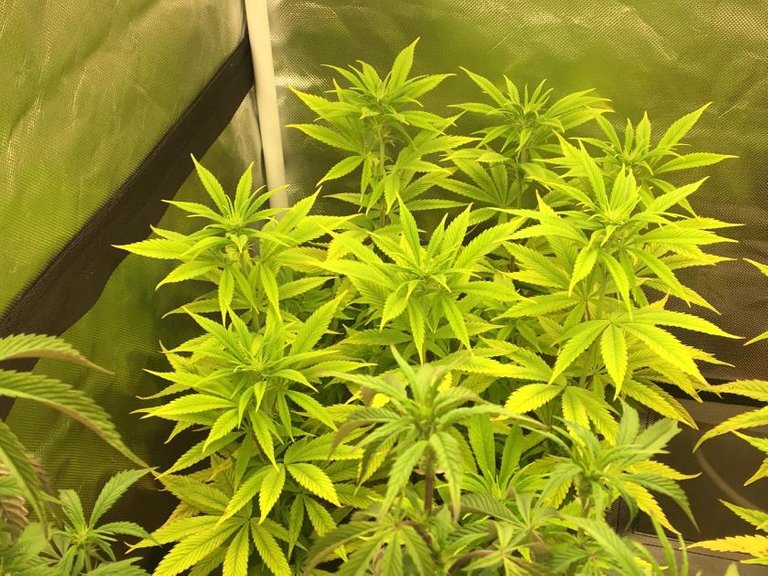 ---
Here are the two Silver Haze I had cracked from the 3 seeds @loonatic gave me. They had a rough time in low humidity, but now they are growing very vigorously. Out of all the plants in the tent, besides the White Grape that is in its last 2 weeks of flower, this one reeks the most. It has a very sweet skunky smell to it, and is very inviting.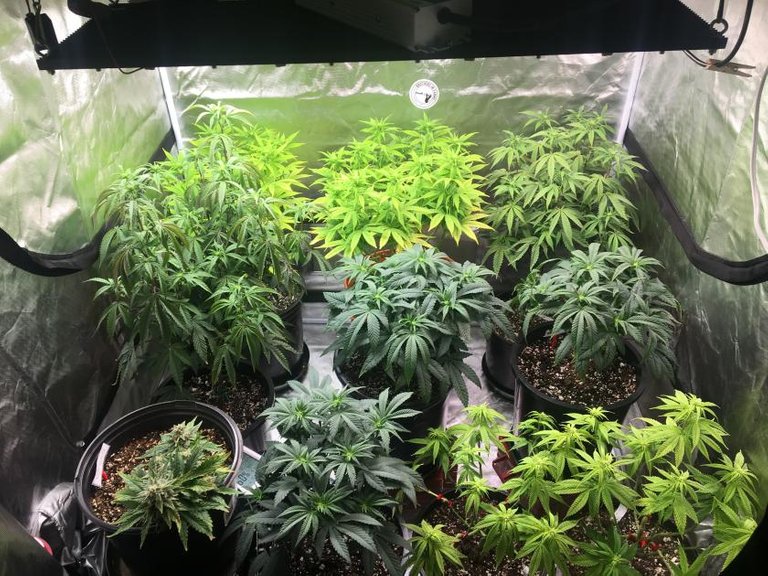 The Gusher Mintz are the one in the top right, and then middle left. They are also very vigorous, and have grown to be tall and lanky. Possibly due to them being clones, and my limited space in the tent had hindered training.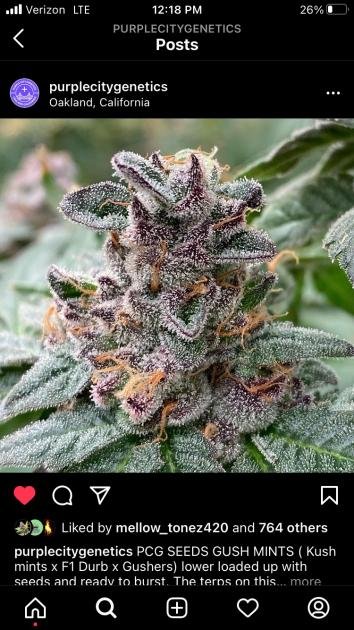 Source
Here is a photo from the nursery of the same cut my Gusher Mintz came from, to give you a good idea of what I am working with.
How this is going to work
The winner will be what ever is decided in the comments, or on Discord
The clock is ticking! My window to pollinate is short. I will need an consensus by at least the payout of this on Weedcash, which is 4 days.
Try your best to talk about this outside of the chain
Lets have some fun!




---
Posted via weedcash.network