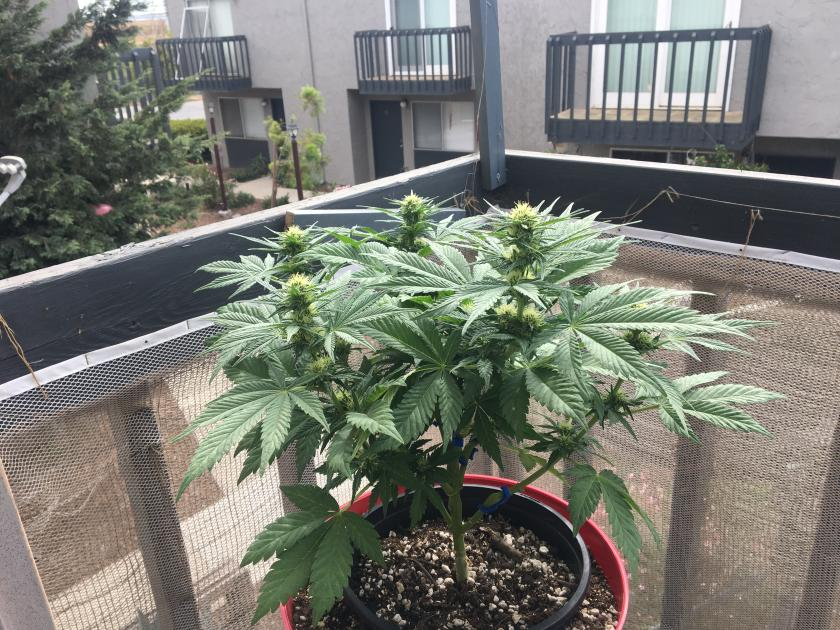 Hello fellow Weed Nerds! So here it is at the start of October, and I have a plant half way in flower on top of my balcony. Yeah I know, I am exposed. But actually it is hid a lot better then what it looks. So I am not to worried, and I get along with all my neighbors, and one has yet to say that they are bothered. So that is a plus. But Again, I do not like to be so exposed. But this is a living thing, and deserves my attention, and love!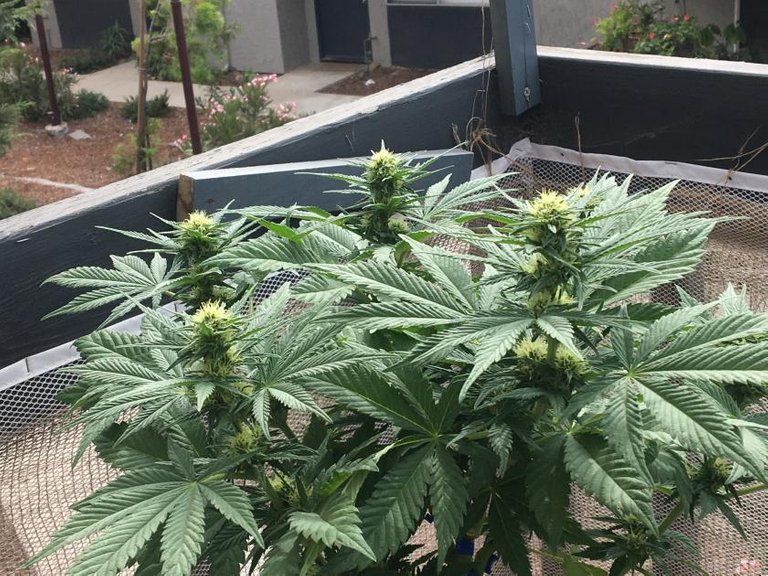 This miracle seed is a backcross of sorts. It is from an accidental pollination from F2 Mac and Cheese pollen. I only found 1, but my buddy found a couple in his as well. It is smelling very sweet. I gave this a generous amount of the last of my previous compost, and once a week I hit with a cock tail of my Roots Organics Bloom, Grow, and Sea weed blend. If you notice the pot, you will see that it is doubled pot. It was very hot one day, and I wanted to transplant, but since it was in flower, I just put the pot into a bigger pot. So anybody who is does not want to transplant so late, this is something you can do, and it works very well!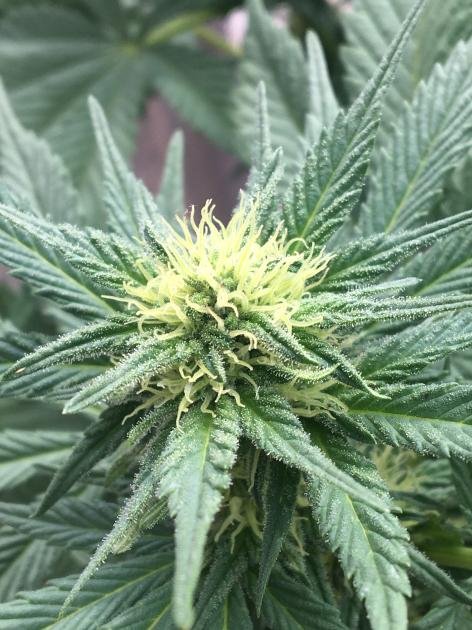 ---
These yellow pistols are a common trait among the like of the Banana Punch X's. It is going to be very interesting to see if this one. I took two cuttings just in case if it is a winner, to keep around.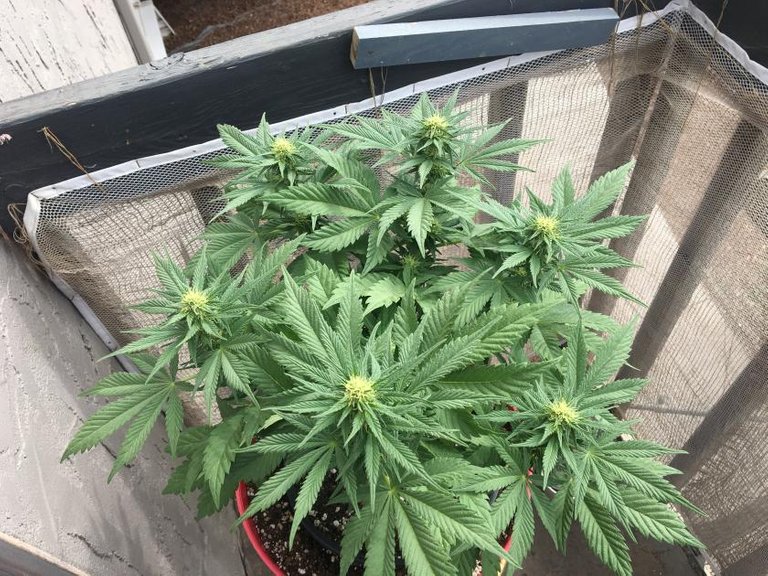 So far so good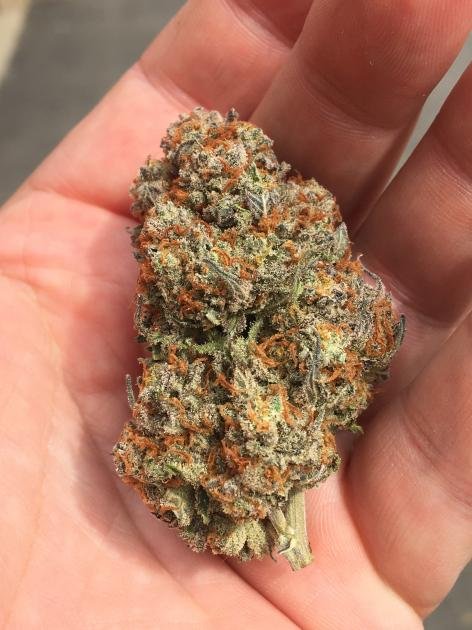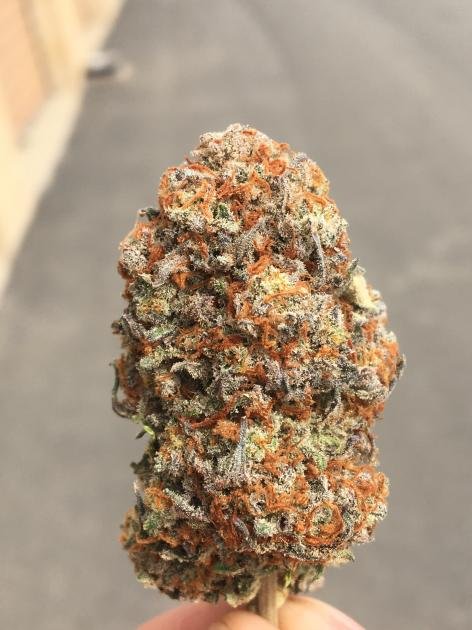 ---
Above is the all star pheno of Banana Punch x Mac and Cheese where the seed came from. Just an amazing strain, and the aromas keep getting more complex as each day it cures.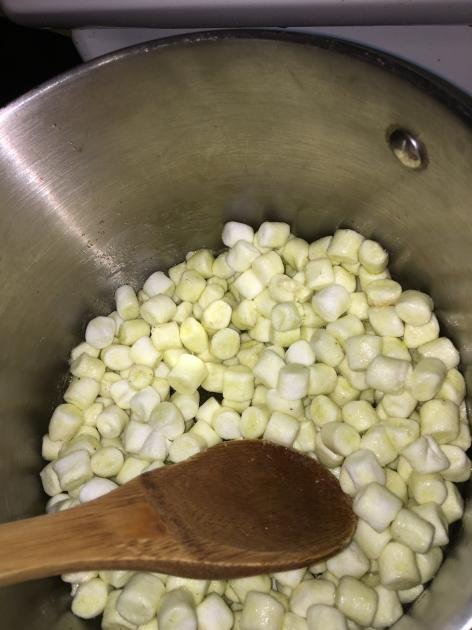 ---
And I just made some edibles from the trim!
So yeah what went from a plant that I was thinking of giving away, quickly became a plant that I am not only keeping, but may incorporated it into further breeding. That is if things go as planed, and as I hope. If not, then oh well. I will end up with some more flower, and material to make more edibles with. It's a win win. But I would like to add what the worst case scenario will be. Well maybe the seed was not from accidental pollination, but from a herm. It's possible. It happens more then you think. But some of the best strains in the world where from herms, such as GG4. Legend has it that the real GSC has a herm mother somewhere in its genealogy. Whatever the case, I am already committed, and I hope for you to follow along, and see what happens next! :)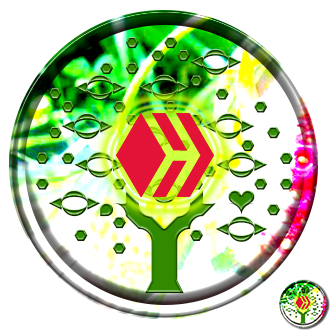 ---
Posted via weedcash.network