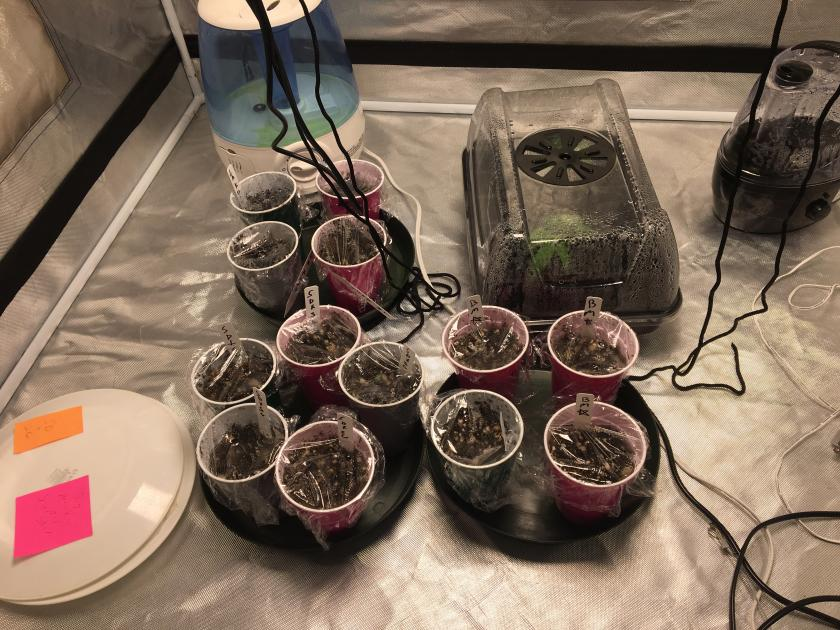 Hello Weed Nerds! Back at it again. The past two days while I spent the time off the internet, and chilling with the family, a lot was going on upstairs, in my tent. If you recall my last post, I decided to get the next grow started. After 2 days I had the majority of the seeds show their tap roots. Really was a great time to start some seeds since it has been so warm here. It is nice not having to worry about breaking out the heating pad at night. I am going to use a 24 hour light cycle, up until I flip on the bar style. Then I will use a 20/4 schedule, just to keep costs down a bit.
Before getting started, I washed, and sanitized the Solo cups I have been using for some time now. I try my best to reuse these. Solo cups are great for starts, but not so great when you have to keep buying them. I actually think a few of these I have still are over 2 years old! I will be using Roots Organics 707 soil, with a sprinkle of mycorrhizae for all my starts.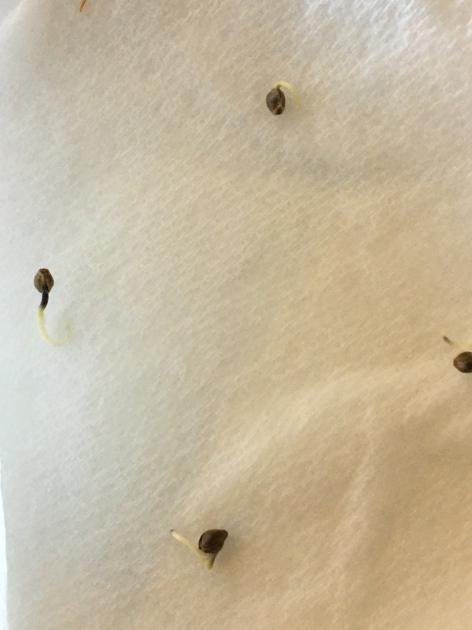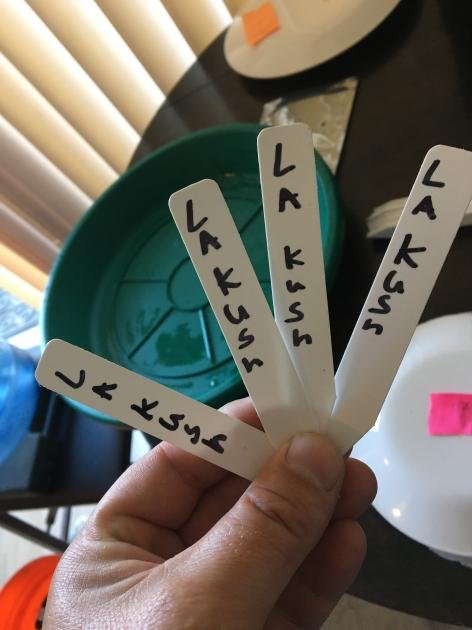 ---
All 4 of the La Kush Cake's where the first to show! Now it is up to me to give these lots of care, and love. Seedlings are at their most delicate stage of life, and 1 fuck up, POOF! They will be gone in a blink of an eye. The biggest problem I have with seedlings, and my kids. Can tell you how many times I have the little one pull up a seedling, with him thinking that he is helping, lol. The ones in the tent are better protected, but trust me I will be on my guard.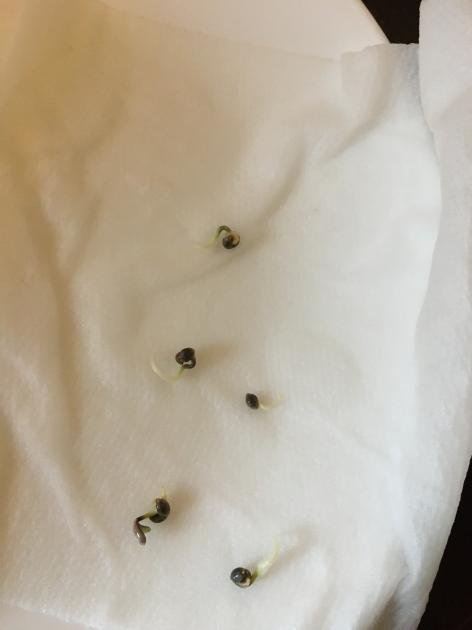 ---
The next batch of seed is the Sundae Driver X Slurricake from Bifbeans. I decided to go with 5, and all 5 popped. They will be hosting a 2 Gallon challenge on their Discord, and I will be using one of these. This strain is packed with a lot of strains that I love, I know I will find a winner out of this bunch. But really I bet they are all winners. They are REGS, so that means no FEM seed this round. The Helena x PBB from last round where FEMS.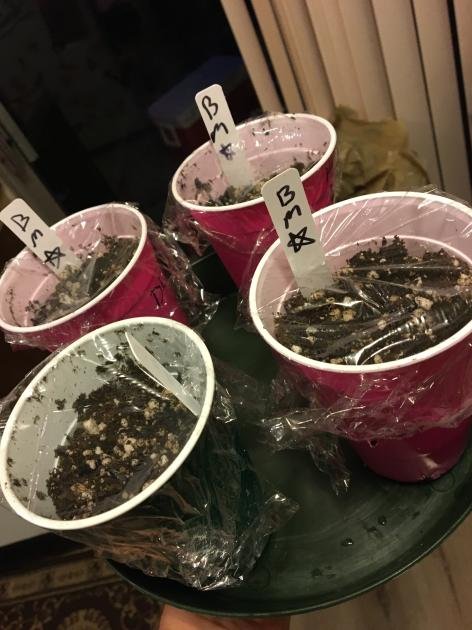 ---
Then last but not least, is my Big Mack Superstar. Which is from one of the F1 all star phenos that I revegged, just so I could hit with pollen. The pollen came from my BMX, which is a back cross of Big Mack to a F2 Mac & Cheese male. I have high hopes for this one. Im thinking this one will be more potent, and have more gas, with that classic rotten banana backdrop. Anybody here want to grow it, let me know. I will be sending these out ASAP.

Dirty Little Secret #2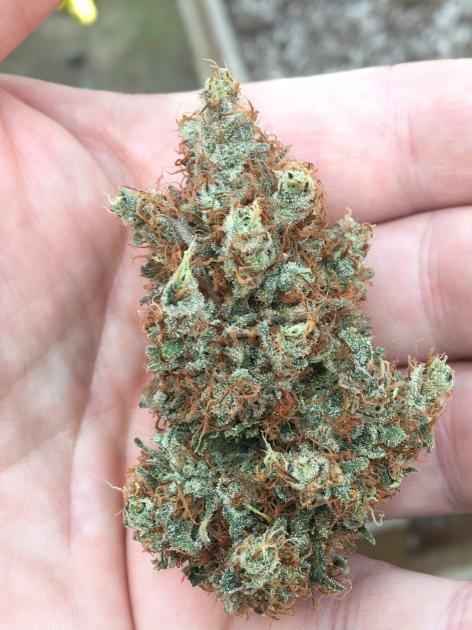 Well I am officially done trimming all of my harvest! The last one to get jarred up was the 2nd pheno of the DLS from Exotic Genetics. This one fox tailed a little, leaving for some cool shaped buds. This pheno of DLS has more lemon then gas like the other pheno. Packs a punch, and was very surprised at the weight. When I saw 70 grams was the final weight, my eyes just opened so wide they almost busted out of my head. This grow no doubt has been my most successful grow my whole life! My goal is to always do better then the last time. So I have my work cut out for me. But with everything I learned, and with help from the community, it is going to be a fun time. So hit that subscribe button, or subscribe to the Weedcash, and Hive Garden to follow along.